Key takeaways
Nigerian startups — Kuda and 54gene — are in the news for laying off parts of their workforce like their African counterparts: SWVL, Wave, and Marketforce.
Tech companies' valuations do not protect them from the current economic climate, with Netflix, Microsoft, Stripe, Shopify, and Robinhood, among others, having to downsize also.
Investor scepticism, unsustainable pandemic proceeds, and sinking stock prices are all responsible for their situations.
The global corporate layoff trend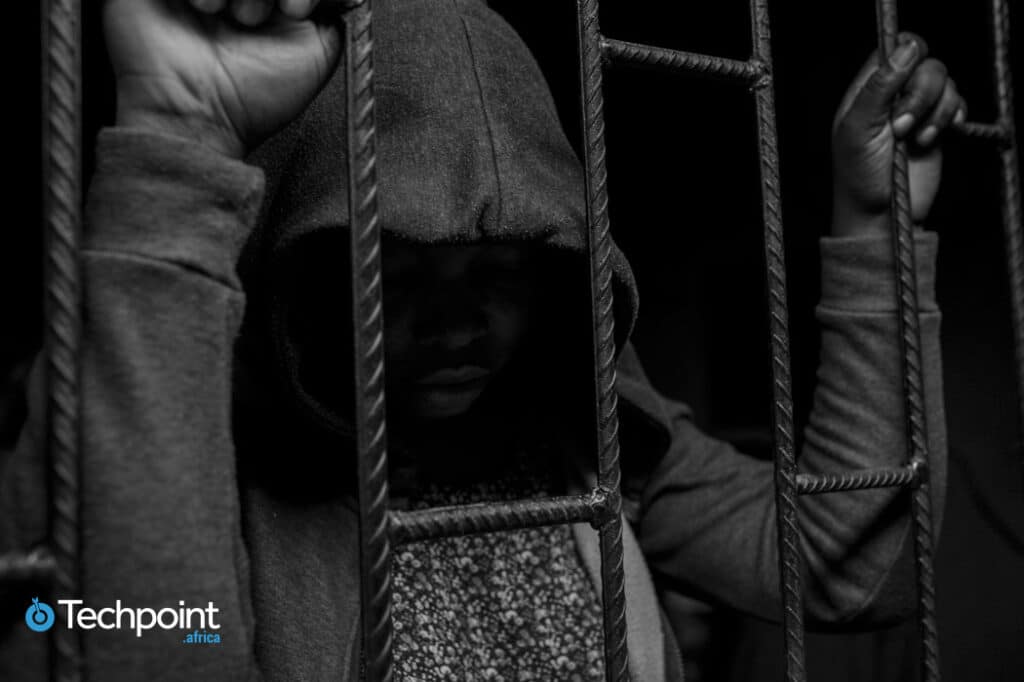 According to the news, 54gene and Kuda — all Nigerian startups — are now on the list of tech startups that have laid off some of their employees in the ongoing corporate layoff spree sweeping the globe. Meanwhile, staff at Quidax, Eden Life, and GetEquity are also reportedly taking salary cuts.
While Kuda disclosed to TechCrunch that 23 employees across different departments were let go because their roles were redundant or low-performing, the 95 employees that genomics startup, 54gene, showed the door were those recruited for COVID-19 testing operations in 2020.
Whatever their motivations, the need to cut costs amidst harsh economic conditions must have played a vital role in the companies' decision-making process.
Kuda's layoffs might pale compared to 54gene's and the others already recorded on the continent, like Marketforce's 54, Wave's 300, and SWVL's 400. However, with over $91 million in Kuda's fund chest, the digital bank is expanding to new markets within the continent — Ghana and Uganda — and Pakistan, judging by some recent global hires.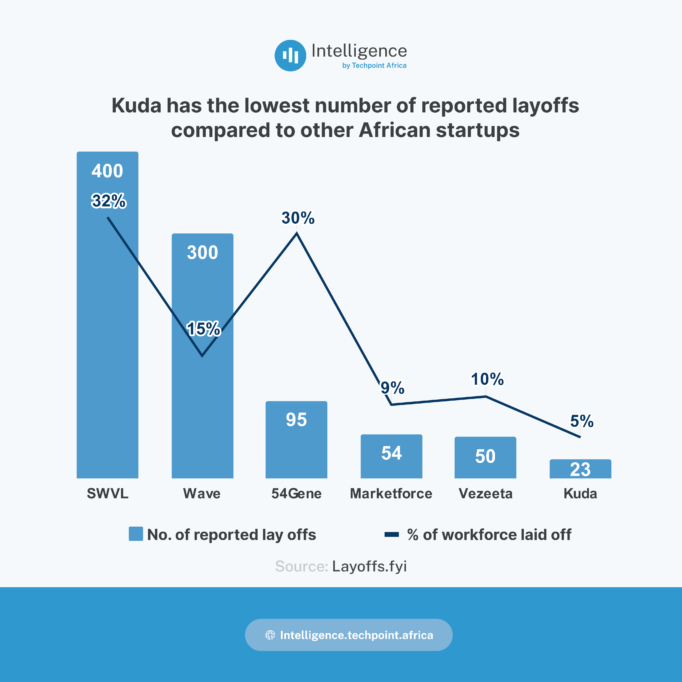 One may argue that these layoffs are avoidable since these companies are highly valued — they either recently raised huge sums of money or went public — and are supposed to have enough cash runway before economic realities affect their books. Kuda, for instance, is valued at $500 million, going by its recent $55 million Series B raise; since going public in March, SWVL's valuation has been somewhere between $500 million and $600 million.
However, layoff notices from Netflix, Microsoft, Twitter, Tesla, and others, prove that these companies are not immune to the economic realities of the global market.
In three articles, we'll discuss some questions that arise as we come to grips with the fact that there's no respite in view as more layoffs are, unfortunately, on the horizon.
Why are highly valued tech companies massively laying off employees?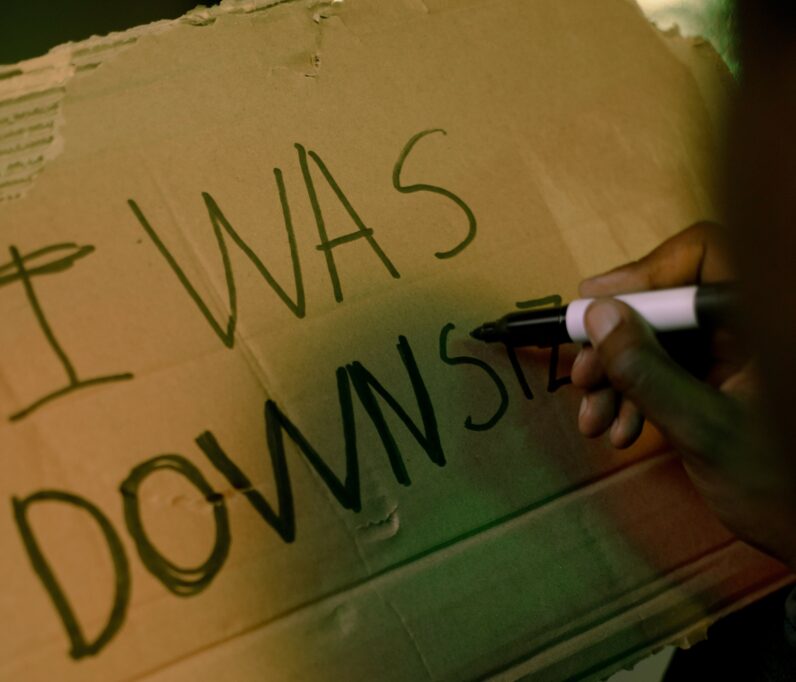 The consensus is that workers are mainly laid off to keep businesses afloat during an economic crisis. Layoffs also occur to save money when the higher-ups anticipate a financial crisis; essentially, they are one of the practical ways to reduce operating costs.
When there are no financial undertones, employees are let go when their expertise is no longer needed because their roles have become redundant or automated.
The main culprit in the current layoff trend is the economic downturn resulting from the US' stock market crash, fluctuating investment markets, and inflation, among others.
When you think of all the funds that tech companies raise, downsizing becomes quite difficult to understand.
According to Crunchbase, over 41,000 workers in the US tech sector were laid off between January and early September. Some of the popular names on the list include Microsoft, the world's third most-valued company ($1.91 trillion*), Netflix ($100.55 billion*), Stripe ($94.4 billion), Shopify ($38.02 billion*), RobinHood ($8.32 billion*), Twitter ($29.56 billion*), and Substack.
Weyinmi Barber, an experienced tech HR professional, explained that some tech companies that are yet to generate revenue or make a profit would struggle at this time when uncertainties surround their next fundraising round, with more investors becoming investment averse.
She, however, made a case for publicly-listed thriving tech companies.
"What you're seeing is them responding to the market. If you pay attention to the stock market, tech stocks have been down by about 30%. And analysts are predicting that between now and the end of the year, and perhaps into next year, we're going to see [a] further decline in the value of tech stocks in particular. What is happening is that these companies are trying to adjust to what they are seeing as market realities."
Meanwhile, another school of thought claims these layoffs are the outcome of the pandemic. While it may not be true for all businesses playing in the tech space, some tech companies became more profitable during the pandemic when lockdowns necessitated using some technologies, causing companies to experience revenue growth.
The demand for online shopping increased in 2020 and 2021; case in point, Shopify's revenue spiked by 51% in Q2 2020. The Canada-based online shopping platforms growth continued until Q1 2021 when the quarterly revenue growth was 110% compared to Q1 2020.
The growth rate in the eCommerce space wasn't sustainable, as the company laid off about 1,000 employees in July 2022, with 70 more reportedly dismissed in August. According to CEO, Tobi Lütke, the layoffs were contingent upon reducing "over-specialised and duplicate roles," while admitting that consumers have reduced online shopping.
Having established the overall economic climate, one might argue about the necessity of all these layoffs. If you're curious about how companies consider who to fire, look out for the second in this series tomorrow.
* - As of press time