Becoming an Instagram (IG) thrift clothes vendor was never on Eniola Salami's radar. But one internship at a lawyer's office proved that law wasn't the career for her.
This week on Everyday People, we meet this lawyer turned IG thrift clothes vendor who turned a hobby into a profitable business, making upwards of a million naira every month.
Eniola runs 1kthriftshop, and here is her story.
When we started the business in January 2019, we used to sell clothes below ₦1,000 ($2) because the point of the brand's name is affordability. But then Nigeria has changed from what it was then, and we couldn't continue. So we had the choice of either continuing with the name [1kthriftshop] or changing it. So we just thought it [1kthriftshop] could be anything and continued.
And then, our running costs have gone up, but we also want to make tangible profit and remain affordable, so I put the lowest price I can.
I wouldn't expect somebody to come and be pricing my market; it will be like you're pricing my sweat.
Becoming an Instagram thrift clothes vendor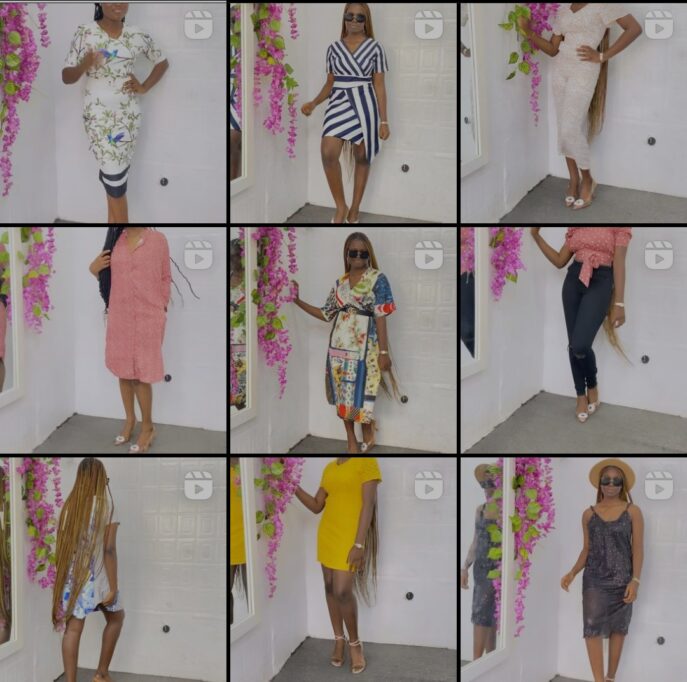 It wasn't an intentional decision to become a thrift clothes vendor. When I started the business, I was still a [law] student, so it was basically just like an extra income source. But then I interned in a lawyer's office, and I realised that this thing [law], wasn't for me. I just basically put all that effort that I was putting into law in my business.
I attended the University of Lagos, and around the University of Lagos, there's a place called Yaba. Yaba Market is usually meant for thrifting and buying used clothes so it started as me going to buy clothes for myself there, and then I realised that when I told people how much I got those things, they'd be like "Wow!"
Then I started selling things that I bought for myself from the market, and that was how I developed the interest. And it wasn't a job; it was just something that I did as a hobby.
And then, my sister was also looking for a stream of income, something she could do because she had started having kids.
So my sister was actually the one that made it possible for us to put our business on Instagram. Before, it was just going to school [University of Lagos] and selling to people there. But then she thought of Instagram because I think she was buying some things from people on the platform.
She said, "Wow! We could also put this on Instagram, and it could be amazing."
I think our paths just aligned at that point. And then we were like, "You know what? Let's try and go for this thing." And we just decided to do it together.
Before we started the business, my sister and I were not where we are now relationship-wise. We didn't really have a strong relationship. But because we do business together, we tend to talk more. We are always together, and we play better than before.
Navigating Instagram's algorithms
I think one of the advantages that we had when we started was that thrift wasn't as popular as it is now. Now if you type thrift, you will see like one million people selling. And then, Instagram comes up with different algorithms, so the things that we needed to do when we started are not what we need to do now.
So it's been a learning curve. For example, when we started the business, Instagram had not started Reels, so it was just pictures that you needed to post, like flat lays.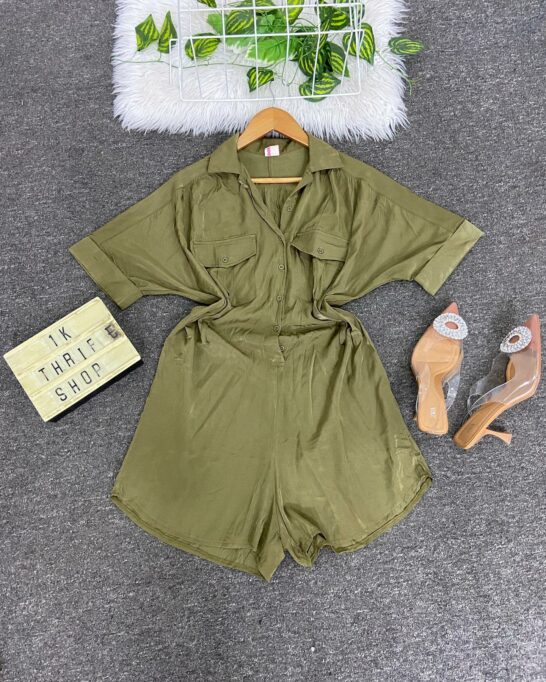 But now, the algorithm has changed. You need to do videos; you need to do a lot now.
There was a particular time last year [2021], between March and September, that our page was not even showing. People told me to give up on the page and everything. That's the disadvantage. It's really annoying to know that one day you can come on their [Instagram's] radar, and then all your stuff, all your streams of income will just go like that. But it's just one of those things you have to deal with as an Instagram vendor.
And then, Instagram has rules and regulations. For instance, we start posting our outfits by 6:00 p.m., and do that continuously until we are done for the day.
So on Instagram, if you're posting that fast, they see your account as a bot. So sometimes, they'll take down your post or just send a warning that you are going against guidelines, and if you continue like this, they'll ban your account.
To work around this, we post some outfits as a Reel, then we post some as normal IG posts.
But the reason we post every day is we have targets that we set every month for our business. And the only way to meet them is to post every day. And then we have business running costs.
For example, we have staff that we need to pay, and then my sister and I have personal expenses.
We also have a store where you can walk in to buy clothes. When we opened it, we expected people to trickle in to buy clothes. But we soon realised that they prefer to buy clothes online.
And then our clothes sell out quickly because they are not expensive. So the market is not one where I have to keep clothes for a month. We can sell over 500 dresses in a week.
If it's a good month, we make more than one million naira ($2,349). If it's just an okay month, we make a million naira. And in a horrible month, we probably make less than that.
Currently, we have a website where you can buy our clothes, because with a businesses like ours, mistakes are bound to happen. But with a website, orders would be more precise.