In July 2021, Nigerian fintech startup, TeamApt, announced its Series B round with participation from Global Ventures, Oui Capital, Kepple Africa Ventures, Gbenga Oyebode, and a few other angel investors and VCs.
Today, one of the investors in that round – Oui Capital – is announcing the launch of its $30 million fund called the Oui Capital Mentors Fund II.
The fund has a mix of local and international investors, including Vibe Capital, D Global Ventures, One Way Ventures, Ground Squirrel Ventures, Seth Levine, Ryan McIntyre, and Tokunboh Ismael. Tosin Eniolorunda, CEO of TeamApt and Gbenga Oyebode, an investor in TeamApt, complete the list.
In 2018, Olu Oyinsan, Managing Partner of Oui Capital, left his job as Vice President of Investments at Ingressive Capital to start a VC firm with Francesco Andreoli.
The following year, Oui Capital officially launched with a $10 million fund which the firm said would provide early-stage capital for Africa's most innovative founders. With the new fund, the firm intends to continue investing in the continent's pre-seed and seed stage companies.
Since its founding, the firm has invested in 18 startups across Nigeria, Kenya, Senegal, Egypt, and South Africa. These startups include the aforementioned TeamApt, Herconomy, Akiba Digital, Clane, Awabike, AIfluence, Intelligra, and Ndovu.
Across the world, VC activity has declined as startup valuations take a hit and some shut down. Buy now, pay later behemoth Klarna had previously raised $639 million in a round valued at $46 billion. However, its most recent fundraising saw its valuation drop significantly to $7 billion following an $800 million raise.
Interestingly, African startups appear to be bucking the trend as they continue raising at record-breaking rates.
Data from Africa: The Big Deal shows that Africa is the only region that has continued growing year on year.
In Q2 2022, startups on the continent raised 2.25x the amount raised in Q2 2021. However, most of the capital comes from outside the continent, and investors are likely to favour less aggressive valuations. Oui Capital hopes to take advantage of that.
"We're excited to be returning to market at an opportune time, as valuations moderate across the board and the quality of founder talent is at an all-time high. We believe this will make for a strong 2022 vintage and can't wait to get started deploying Fund II," Oyinsan said in a statement shared with Techpoint Africa.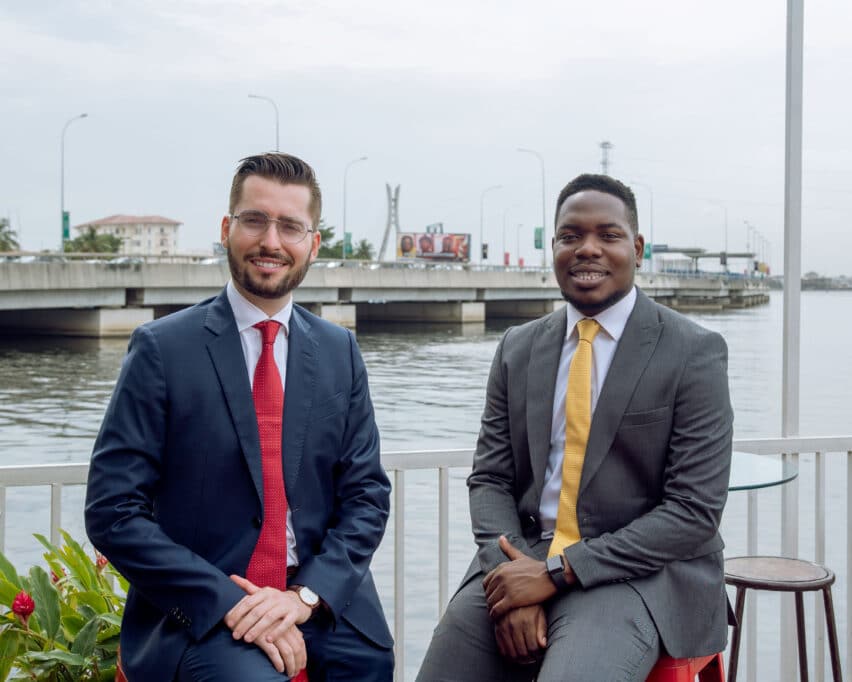 With this new fund, the firm intends to write checks of up to $750,000 with the promise of more follow-on investments. It also plans to expand its reach with investments planned for North Africa and Francophone Africa.
Tonye Membere-Otaji, Founder and CEO of MVX, one of the firm's first investments, spoke of Oui Capital's help with his startup.
"Oui Capital has been quite instrumental, from being our first yes, to co-pitching with us on early calls, introducing us to other VCs and investors, assisting with products and hiring. We've gotten tremendous support from Oui Capital, and I believe they are one of the most genuine VCs out there supporting African startups. We are happy and proud of their growth, and we look forward to growing with them," he said.
Nigeria's startup ecosystem has experienced tremendous growth. Apart from receiving the most funding from venture capitalists on the continent, the success of startups such as Paystack and Piggyvest means that more local investors are comfortable with the idea of investing in startups.
Indeed some founders have begun investing either as angel investors or by launching their own funds.
Shola Akinlade, CEO and Co-Founder of Paystack, has been an active angel investor in the last two years, while Odunayo Eweniyi, COO and Co-Founder of Piggyvest, co-founded First Check Africa. Similarly, Magic Fund has some Nigerian founders as partners.
With Oui Capital's new fund having a handful of local investors, it is hoped that this becomes a frequent theme among VC firms in the country.