Last week, the Internet was abuzz with yet another controversy involving Flutterwave. The startup was caught in a messy situation it could have avoided with the help of a compliance professional. That's one of the gospels SNDBX preaches in Kenya today. 
The company offers a one-stop-shop for every kind of professional you can think of, from accounting, law, marketing, human resources and business development to help startups grow their business. The problem in question is quite nuanced, and so is the solution.
It's widely accepted that 90% of startups fail within their first few years, and the most significant causes were an empty bank account and a no-show from investors. These factors were symptoms of other underlying issues, like the company's recruitment process.
Across the globe, fast-growing startups have a penchant for hiring engineers to build robust software features in their products. And it's Quite understandable since most founders plan to build the next Amazon, Facebook, or PayPal. 
However, as the data suggests, more successful companies focus on the non-technical roles once they have up to six employees. Per Angel.co, they start hiring for positions in product management, design, and content with the all-consuming goal of gaining widespread adoption. 
Successful global companies typically have more complex structures than we've already listed.
For instance, my opening paragraph means more when you consider that legal and compliance issues also cause most startups to close shop. In other quarters, this could be neglecting the importance of financial literacy. 
You'd find these things play out inside Africa's fast-growing entrepreneurial scene. As companies grow more prominent in scale, they hire executives from more structured business environments and turn to one of the Big Four consulting firms — Deloitte, Ernst & Young (EY), PricewaterhouseCoopers (PwC), and Klynveld Peat Marwick Goerdeler (KPMG) —to establish structure. 
Unfortunately, not many small businesses reach that scale. With full knowledge of this, SNDBX CEO, Joram Mwinamo, decided to help African companies build the structure that would take their solutions to the global stage. 
Sowing the seed for SNDBX
While studying computer science at Egerton University, Mwinamo became actively involved with AISEC, a global leadership-focused non-profit organisation. This exposed him to the field of management, and his activities led him to work in Europe for some time.
"With the way organisations were structured in the West, I realised that local companies lacked some good internal systems, processes, and structures that would help them to scale. So I became very interested in how we can package this knowledge, this learning, this consultancy for African-led companies, can we help them understand how to structure their financials, human resources, and marketing," Mwinamo recounts.
Starting as WYLDE International in 2007, Mwinamo and his team began to learn and implement this structure to help other companies. Once they enabled them to plug these management structures, Mwinamo reports that they started to grow in revenue.
"It became clear to us that people just lacked the knowledge of what to do, and their companies would stagnate because they were struggling to figure out how to structure their products, services, and the like. So we started to help them in the strategy processes, some would grow tenfold, twentyfold in revenue, and others would scale and begin to open offices in places like Uganda, Rwanda, and Tanzania."
As the company grew, Mwinamo soon realised that it wasn't holding itself accountable to the principles it was teaching other startups. The company quickly set up a corporate structure and implemented its other lessons to keep itself accountable. 
At this point, WYLDE's model was simple — develop strategies for companies to improve on various aspects of their business. With this, it witnessed a different kind of growth that led to the birth of SNDBX. 
"Every time we would do a strategy for a customer, we would hear things like, 'You say, in our strategy, we need to work on our brand; who should we work with? Or 'You said in your strategy that we [also] need to work with an accountant or a legal expert."
The company began proactively curating a list of experts they could confidently refer to, and the clients were delighted with the proposals.
"One of the logical questions we asked was, 'If we are serving the same customers, why are we in different locations? And that kind of landed the idea that it'd be much more efficient if we had all these consultants come into one location."
They decided to test this idea with a small office space by inviting a few consultants. It then enforced a principle of non-competing consultants, meaning it could only employ one legal expert or one accounting expert at a time.
How the SNDBX works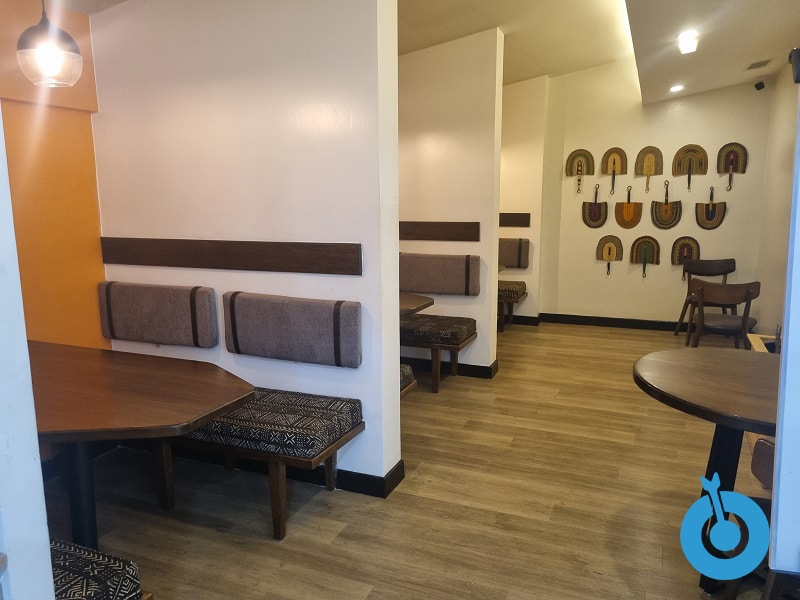 The sandbox idea has been explored globally and in other African countries. Nigeria's Central, for example, began developing a sandbox framework to help fintech companies develop products in a controlled environment before launching.
This is the case for other instances with one industry or regulatory focus. Each time, the startup deals with experts in that space. However, the Mwinamo-led SNDBX, which has missing vowels, brings up to 33 different experts for entrepreneurs.
"We've brought together almost every professional service you can think of under one roof in an almost coworking hub type of format. So when entrepreneurs need the services, they just walk to the reception and somebody can help them navigate to the expert they need to talk to who can help them grow their business."
Though the company has embarked on several technology-related projects, Mwinamo maintains that SNDBX is brand agnostic with agriculture, education, and the creative sector projects. Joram and his team of nine seasoned experts have created a foolproof plan to hook new businesses or businesses looking to expand to Kenya.
Though the model feels like an accelerator, Mwinamo explains that the difference lies in SNDBX's diversity.
"So it's almost like in a hospital where you would have different specialists diagnose the customer, and then you get a better diagnosis because the problem is looked at from different points of view, and you get higher quality than if you just went to one.
"We've built proprietary tools in terms of canvases and technology that helps track the progress of the businesses we serve."
SNDBX leverages its high volume of clients to develop pricing strategies for its services which also apply to consultants that are charging startups. In some cases, the company organises startup programmes for corporate clients where they could charge between $10 and $150, depending on the workshop duration. 
"The consultants here pay us a monthly fee that covers electricity, Internet, and everything. And so we got a bit of a fee there that enables us to pay for our costs at the SNDBX.
Growth and expansion vision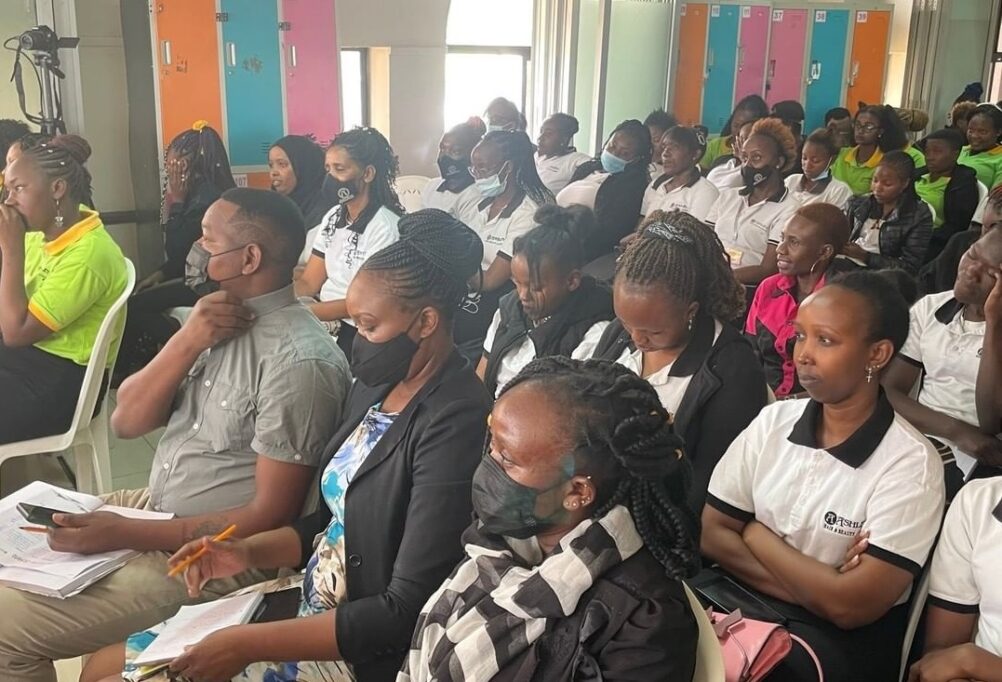 As the company grew, it began to develop a mantra for African companies to build for the globe. "If a Chinese or an American company can do it, why can't African companies do the same? argues Mwinamo. 
"In some cases, we have certain inherent advantages of lower operating costs, cheaper labour, and all these sorts of things. We should technically be able to build global brands if we adopt the same type of management structures as they would do. So we do a lot of research, you know, from competing companies or leading companies like McKinsey. How do the Big Four do it?" 
"Then we just built our localised framework tools and walk into a company, put in an intervention, they start to grow and scale, and then we realise that it works." 
So far, the company has had significant success stories, which include companies like The Pathology Network, an AI-powered health platform with plans to scale across Africa and Europe. There's also Parapet, a cleaning company that's expanded to over four African countries. 
"When we help our clients to grow, we don't think of them as African businesses; we think of them as global businesses and help them build out a strategy for doing that."
This unique model has attracted investors who have plugged almost $700k into SNDBX's vision. In 2021, the company was able to hit up to $150k in revenue, and, per Joram, that could increase to $400k in 2022. 
With 2,000 businesses, SNDBX already has clients in the Philippines, Indonesia, Ethiopia, and Nigeria, but 90% of its clientele are in Nairobi, Kenya.
SNDBX is looking to expand the mission to other African countries, starting from Kenyan cities like Mombassa, then Kampala, Dar es salam or Addis Ababa in East Africa, before hitting other African countries. 
"If we have SNDBXs in those locations, It becomes a platform through which companies can grow and scale because you'd go and find a local lawyer, a local marketer, a local HR, so they can help you register the company.
"They can help you do your market entry strategy and help you recruit qualified local people, and then you can get your company up and running. So yes, we look forward to opening up other sandboxes in the future."
Interestingly, though Mwinamo claims that he has been receiving requests to launch in the US, Europe, and Denmark, his primary focus remains Kenya.  
"The number of small businesses we can serve in this country is probably hundreds of thousands. That's why we are looking at scaling into other cities to solve the local small businesses in those cities ."
The firm is currently building a digital platform to help with the inner workings of the SNDBX, and Mwinamo envisions a future where they could launch virtual SNDBXs across different countries and scale without needing a physical space.
If you enjoyed this story, kindly share it with your friends on WhatsApp, Facebook, and Twitter. If you're building out awesome stuff in East Africa, kindly send a pitch to [email protected].