In 2013, Patricia Pedhom Nono learnt one of the lessons of her life. Actually, she has learnt life-altering lessons more than once. And Patricia considers them absolutely necessary; after all, what would she be today without them?
She introduces herself to start our conversation and ends with "for now." This is probably because humans are dynamic by nature, but Patricia is very clear about her values and why they would never change.
Faith, consistency, and hard work are a few of the virtues to note in Patricia's story. Patricia is the Transformation Director and Technology Leader at the international audit and consulting firm, PwC in sub-Saharan Francophone Africa. She feels strongly about empowering African youth and helping organisation heads understand what it takes to lead successfully.
It would be premature to put Patricia's exploits down to a privileged background without hearing of her journey.
Tapping into the genius inside a stubborn Patricia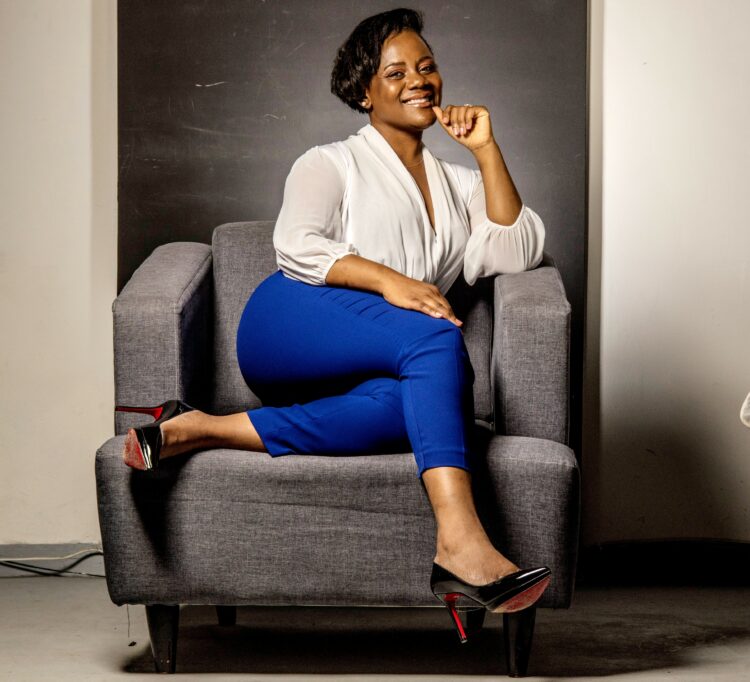 Patricia's background is both funny and impressive. I took her heads-up of "I'll tell you exactly the way it is" lightly until we were deep into the conversation. A few minutes in, and we are both cracking up as she shares her story. Don't get me wrong, these are critical details to note about her childhood.
An excellent place to begin is a vital trait she's had since she was a child that has fuelled her consistent professional climb.
"While growing up, I was a very stubborn kid and tried to question everything. At that stage, my mind was just bubbling to understand the environment," she recalls.
Although her stubbornness — okay, let's call it doggedness — often got her into trouble, it had advantages like making her independent early in life. She explains how this curiosity leaves her dissatisfied with the status quo and nudges her to do things differently.
"That developed a solution and challenging type of mindset that is very important if you want to grow in technology and become a leader because things are changing so fast."
In Africa, a child with such qualities could be considered difficult; however, she regards one of her privileges growing up as having understanding parents who found how to manage and help her direct her curiosity in the right direction.
Patricia is from Yaounde, the Cameroonian capital, and is the only girl of four children in a middle-class home.
Patricia's love for books from childhood was one of her outstanding qualities as a student. She describes herself as a brilliant, top-of-class, A-student.
During her final year in high school, she got a scholarship to attend a two-year preparatory programme at Telecom SudParis, a top engineering school in France. Expectedly, she aced her entrance examination and was set to resume school before her life took an unexpected turn, one from which she learnt one of many lessons in her life to date.
"I was shocked that as an A student, an honours student, my first mark in class was 3.5 out of 20. Then I called my dad and said, 'Dad, you know what? I'm coming back home! This is insane; I've never had this type of mark in my life. How come I'm not even reaching the average?'"
She probably knew she would not have it that easy because of how seriously her dad takes success.
"My dad told me something that was very crucial. He said, 'You know what? You got the scholarship to represent Cameroon over there, you're not there for you, but you're also there for all the people that are looking at you and expecting that scholarship to happen. Stop being childish; I know that you can do it. Running away is not a solution, Patricia, especially when you're not only doing it for yourself.'"
At only 18, Patricia found her father's advice difficult to accept.
However, in a stroke of genius, he gave her an out that she could only take if she stayed in school for a while. It doesn't matter if you call it the counsel of wisdom or words of experience, but she decided to remain in school because her dad said he would only allow her to return home if she genuinely didn't like it there and not because of her poor scores. And she reasoned that the only way to confirm how she felt about the school was to first get good grades.
It would be an exciting twist in this story to say that she bounced back instantly, but her grades did not get better immediately. And while there are debates over who first said, "Form is temporary, class is permanent," a statement often heard in sporting circles when one makes a resurgence following a dip in form, Patricia's class shone through, eventually, but not without encouragement from her mathematics teacher; he'd noticed how tense she looked during tests and examinations and said,
"You have to compete against yourself. The moment that you have given the maximum that you can give, then you should be proud of yourself. Don't try to look around and try to compete with other John and Smith."
She took what turned out to be excellent advice and was top of her class at the end of the programme; she was finally back where she felt most comfortable. After that, she got another scholarship for a three-year course equivalent to a Master's in Management and Information Systems and Finance at the same engineering school.
By the way, Patricia chose engineering for a reason.
"I'd always wanted to be a surgeon, that was my dream, but I ended up being an engineer because I wanted to be independent. When I got the scholarship, it was only for engineering school. I asked if there was one for medicine, but they said no. They told me there're so many medical doctors now, so we want to drive the engineering field in Francophone Africa. So I went with it; I didn't want to be dependent on my parents anymore."
Journey to fulfilment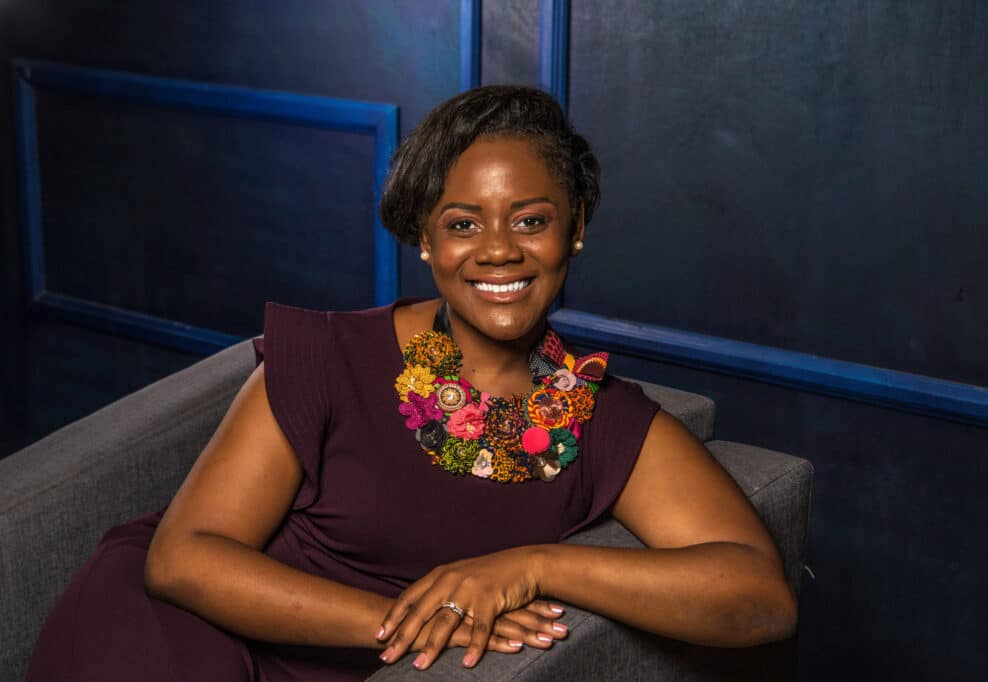 And it got even more interesting in her final year as an engineering student. Patricia had always had her eyes on going to the United States for a funny reason.
"As a kid, when I looked at the music, I'd say 'American guys are so handsome. So, I need to go to America,'" she recalls, laughing.
Obviously, this mattered little when she was to visit the US.
The opportunity came in the form of an internship at KPMG (whose consulting arm was called Bearing Point at the time) in New York. But this wasn't an easy feat either because the internship was not for students at her school.
Acting on a tip from a friend at another school that an American company would interview for some internship roles, Patricia promptly visited the school and was probably not turned away because of her confidence. She prepared intensely and was exceptional at all interview stages, winning the recruiter's heart and getting offered a job despite not being a student of the school the recruiter attended.
Amazed, I ask why she went that far.
"I knew what I wanted, and I was bold enough to go after it, and it turned out well," she replies, "I'm a very demanding person, not only of my team, [but] demanding of myself as well. For me, [it's] excellence first."
And this is also reflected in her career journey.
"Today, I describe myself as a servant-leader, a mom, and a big dreamer. And in the technology field, I'm a technology and business executive. I'm working for PwC, which is an audit and consulting firm, driving technology transformation for the entire team and also driving transformation for our clients."
But this isn't all that the Cameroonian technology leadership expert with 18 years of experience does.
As a consultant, she helps tech businesses discover the potential areas they should focus on that can give them massive outcomes. She is also passionate about mentoring young African leaders to build a generation that rightly expresses the continent's potential globally.
The atypical girl-child, at 23, Patricia didn't think twice about beginning her career in a country thousands of miles from home.
And she climbed the ladder so fast that in her nine years in New York, she accomplished a lot by taking up consulting and project management roles at PwC and KPMG — two of the US' Big Four consulting firms.
Soon, she began having a yearning that needed to be urgently addressed.
"I started looking at things from a different perspective. "What am I doing for the continent? Which value do I bring back?" I kept asking those questions, and then I wanted to try going back," she recounts.
Patricia requested a 12-month family leave to go back to Cameroon. During her visit, she decided to get a feel of work by freelancing at an organisation as a mentor and coach for teenagers and youth.
She considers that period very inspiring, and after spending a little over a year back in the US, she began planning her relocation to Cameroon.
"I had that call; it was like the motherland was calling me. It wasn't necessarily the most rational decision to go back, and the return was very tough," she sighs, "but when I came back, I had that clash of culture because growing up outside and living in New York actually strengthened that independent mind. And from a woman's perspective, they don't expect you to be like that. It was a challenge at work and in society."
True to herself, she did not change and try to fit the status quo. But after a while, she decided to do things differently without sacrificing her individuality. Since she'd spent those years in an English-speaking environment, Patricia needed to learn the ropes in a Francophone work situation.
"It took me two years to understand the environment. Shifting that mindset from Anglophone to the Francophone environment was quite the challenge. Thank God I managed to find my way and balance things."
Learning leadership the African way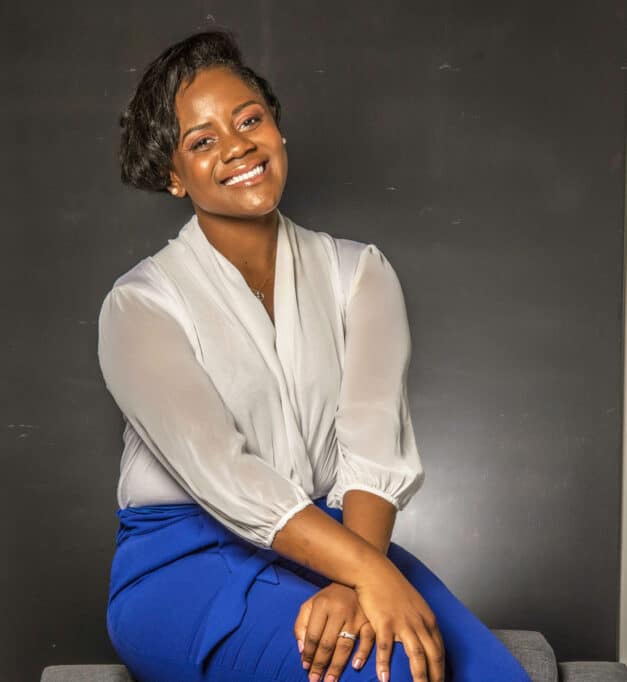 Patricia calls herself a stubborn servant leader who got that way through.
After her relocation, she got into MTN Cameroon in 2011, and the first team she led was the turning point in her servant leadership career. Considering where she was coming from, she was more concerned about getting work done than having to care about what was going on with the people she was leading.
After the first assessment survey for rating leaders, she realised the workers perceived her as mean and unkind. Consequently, she reconsidered her leadership style.
"As a leader, it was challenging. Now I understand that the culture bit is quite important, and if I want to succeed, I need to leave that independent American heart somewhere and try to understand the environment.
"Because success is also how you make sure you achieve within the personal, cultural, or team constraints that you have. That was another pivotal moment when I had to learn to be a bit more people-oriented," she explains.
But she had other key lessons to learn.
Starting as the Deputy Chief Information Officer(CIO) at MTN Cameroon, before leading the customer operations department, she says, "We were serving about 10 million customers at that time. And I went from a team of 20 people to a team of 400. But I failed in my objectives in the first year. Because making 400 people dance in the tango is not easy!"
After analysing the situation, she realised where she might have gotten it wrong.
"When you've been an A-profile, you tend to feel like you can control everything. That you can do it yourself. With 20 persons, if they don't do it, you do it yourself and move on. But when there's an organisation, delegation becomes quite important because you cannot do everything. If you want to achieve, you have to push people to do what they have to do and do it the right way."
Patricia took the team's performance to heart.
"For me, it was a personal failure; it wasn't [only] because the team was unable to deliver."
She eventually realised that an engineering background was not enough to help her excel in her new role, so she decided to develop leadership capabilities despite being in the tech space. In 2018, she started an academy where she coaches women and young people on how to achieve excellence. She regularly shares stories about her failures and the lessons they've taught her on LinkedIn.
"It was quite fulfilling," she says, "not many leaders take the blame for the underperformance of their teams. Maybe, if the team could not deliver, the problem was me. You have to take the time to nurture and coach the team to become high performers."
Nonetheless, she confirms that one of the skills that stand out for her is critical thinking, which she learnt as an engineer. As a consultant, she's honed the ability to present an idea, convince people to buy into it, and point out the value and impact her effort generates. She even contributed to a book titled The X Factor, where she shares how she leverages her faith to be a good servant leader while aiming for the top.
At the end of that learning phase, she had gained a lot of valuable lessons from her experience and other examples of poor leadership — she learnt patience, empathy, and consideration.
After seven years at MTN Cameroon, she rejoined PwC, this time as the Transformation Lead for sub-Saharan Francophone Africa. In her current role, she trains core tech people to look beyond technical skills and learn leadership, management, presentation, and negotiation skills.
"I have gone back to the consulting field where I'm helping my clients to make the technology part of their organisations perform better and also to drive business growth."
Patricia says her moves across industries were circumstance-motivated, with one because a respected boss changed companies, and she was interested in moving with them. Another was due to relocation, and the last was because the company suspended her role. However, she learnt to open a new chapter at every new company instead of importing what applied at the last one.
She also insists that having performed in various roles across core tech, commercial, and customer experience, among others, her moves have made her well-rounded. Talking about the best time to move, she says,
"If you're not growing, learning, and you do not have perspective in a company, it's time to move. Keep that in mind because you're losing valuable time, especially when you're at the start of your career. The options are still very large if you're junior or medium-level; be very open, and don't lose time. It's the growth that you will achieve in the first 10 or 15 years of your career that you will capitalise on later. Because at a certain level, people are not looking at your competencies anymore; they are looking at your reference as an expert in the field."
She explains the three levels in a person's career: the first is where you do any job that comes your way to gain experience and probably make ends meets; the second — when you dictate the kind of job you take — is when people begin to see you as an expert; and the third stage is where you're headhunted or recommended for professional roles.
Everything in between
Although Patricia is quite vocal and keen about her professional life, she has other factors that encourage her consistency. She speaks proudly of her family and partner, who, by the way, might have been a huge motivation for her relocation to Cameroon.
The proud mother of two says, "They keep me on my toes. They are the most important; I want to live my legacy through them as well."
Patricia points to her experience at the preparatory school for lessons that have stuck with her for most of her life and helped her productivity.
"I don't mind not being at the top, but what I do mind is giving my best and being excellent at what I do to the maximum of my capacity. At the end of the day, I do the math, and I'm confident that I've given my best."
It also helps that her parents constantly reinforce the need for excellence and repeatedly tell their children to live by one goal — doing their best even though they could be the fifth on a list of five winners.
"If five people win, you can be the fifth; if there are four, you should be the fourth; and if there are three, you should be the third. But if there's only one, aim to be the one."
On what she thinks about the bias she faced as a young Francophone African woman in the US, she says,
"Bias exists. But, you should not focus too much of your energy on it; don't try to justify and prove yourself to people. Just be who you are. I'm sure you will find areas where you can leapfrog your performance and move forward."
On an average weekday, she prepares her kids for school, exercises, and takes work-related meetings in the mornings before beginning work and attending to clients. Her evenings and weekends are spent with family.
Surprisingly, she has quite a controversial opinion about work-life balance.
"Work-life balance is utopia; you can't have it all. You have to pick your top three — family, work, or personal life — and know that you have to juggle [them]."
To stay productive at work, she adopts the two-minute rule and uses her calendar app consistently. She also encourages stand-up meetings and proper delegation. Patricia likes to read, travel, exercise, and have family time.