One of the most attractive features of cryptocurrency is the relative anonymity for financial transactions. The ability to conduct transactions without intermediaries is a huge benefit and a reason for governments and regulators to fight against it.
While many users frown at any form of regulation for cryptocurrency transactions, Obi Emetarom, CEO and Co-founder of Appzone, a financial services company, is adamant that regulators are crucial for the widespread adoption of cryptocurrencies.
Speaking in a fireside chat at the Techpoint Africa Blockchain Summit held on Saturday, May 21, 2022, he said, "Anybody hoping that there's going to be a world where you have adoption of cryptocurrencies without regulator's backing should forget about it. It's never going to happen; the only time that would happen is if there are no governments."
Nigerians are familiar with regulatory issues regarding cryptocurrencies, the most famous being the Central Bank of Nigeria's directive to financial institutions to desist from facilitating cryptocurrency transactions. In May 2022, the country's Securities and Exchange Commission also released guidelines for the issuance and custody of digital assets.
These moves have been met with different responses. Following the CBN directive to financial institutions, users in the country resorted to P2P channels to conduct transactions. On the other hand, the SEC's guidelines have been hailed as a necessary step toward the widespread acceptance of cryptocurrencies.
Powering financial institutions with the blockchain
Appzone is one of the oldest financial infrastructure companies in Nigeria, starting operations in 2008. Initially, it provided its services using fiat but has recently transitioned to using stablecoins. Emetarom shared the reason behind the move.
"We saw that the architecture for fiat-based payment processes is broken, with too many issues. We figured out that by creating a peer-to-peer-based processing network, you can have all the nodes connect directly and achieve a very seamless payments process. It's also a lot more scalable than what we have today."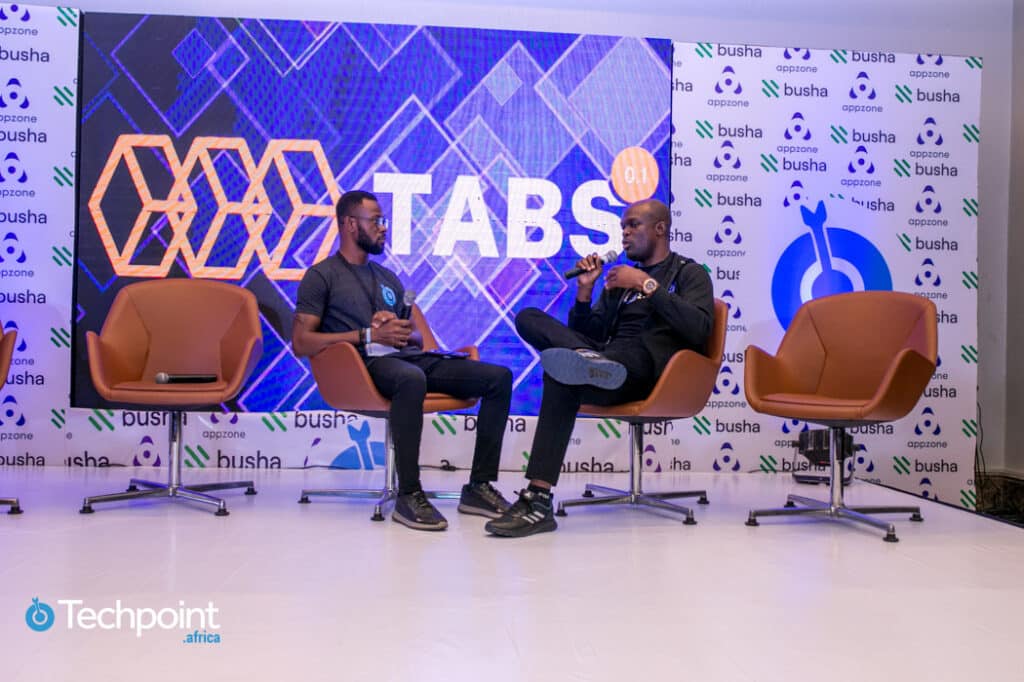 With banks often accused of being slow to accept change, Emetarom shared that the banks have been receptive to the change, but not without some hesitation.
"It seemed crazy when we started. Initially, the reaction was one of excitement about the potential but scepticism about the technology, so we had to do a lot of proof of concepts (POC). We thought that once we had one or two of the big guys, the rest would fall in line, but that was not the case. Banks can also be slow because of their structure and bureaucracy, but there's huge excitement about it. Of course, fintechs are different. They are faster, and they just want to be able to improve efficiency."
The future of altcoins
By their nature, cryptocurrencies are volatile, but stablecoins help to manage that risk. Emetarom believes that both stablecoins and altcoins have different use cases.
"You need to see altcoins like securities, almost like shares of a venture. They may not play a role for payments, but you will always have people trading on the exchanges. People are going to be doing ICOs. Just like you could lose money invested in a publicly-traded company, you could also lose money on an ICO."
Laying the foundation for a cashless economy
In addition to driving financial inclusion, the CBN has repeatedly stated its desire to move to a cashless economy, but that has yielded little success. Most financial transactions in the country are still done using cash, and Emetarom believes a change to digital currencies could fastrack the move.
"The reason you still have cash is that fiat has a physical component you can't get rid of, but there's an easier way to move to a digital economy. Just transition to digital currencies. Once that happens, you have full financial inclusion because everybody that uses a digital currency essentially has a kind of bank account through which they can get financial services. On top of that, you now build automated, decentralised finance to empower everybody with access to financial services."
In addition to ending the use of fiat, he advocated for interoperability between different financial instruments and ensuring that digital financial solutions are as easy to use as existing systems.