In 2021, Sudanese digital marketplace, alsoug, raised $5 million from investors, including Egyptian fintech startup, Fawry.
For many people, including myself, that was their first introduction to a Sudanese tech startup as the country has been embroiled in war for much of its 66-year history. It was also the first investment in a Sudanese startup following years of sanctions by the United States and other Western governments.
Fortunately, that has not been a one-off situation with fintech startup Bloom joining Y Combinator's Winter 2022 batch.
In this episode of Equity Merchants, we spoke to Ahmed Elmurtada, Co-founder and Managing Partner of 249startups, on developments in the Sudanese tech ecosystem.
From the ground up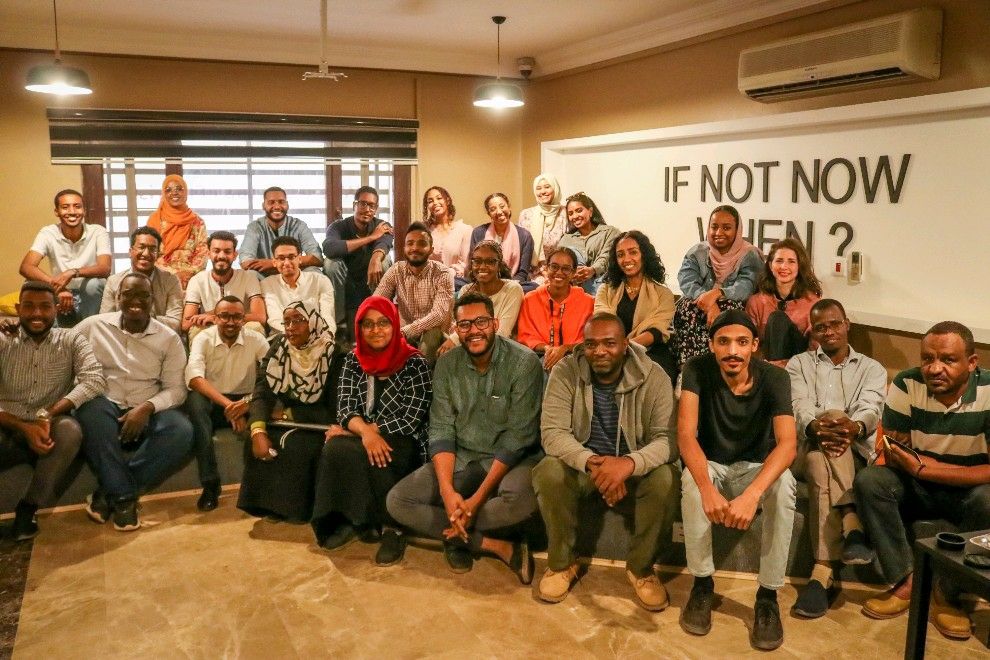 After graduating from the University of Khartoum with a Bachelor's degree in electrical and electronics engineering, Elmurtada went on to work as an engineer with several fintech and telecommunications companies, including MTN.
During this time, he met his co-founders, Mutaz Mohamednour and Khansa Alhag. Together, they ran hackathons, conducted research, and visited other countries to learn how startups worked.
In 2018, they started 249startups, an accelerator that incubates and funds some of the most promising startups in Sudan. The name "249startups" signals the company's ambition to put Sudanese startups on the map.
"249 is the country code for Sudan, and our mission is to connect Sudanese entrepreneurs with the international community and reshape economic activities in Sudan. To invest in Sudan, you call 249, and this is where 249 comes [from].
"It also shows our internal aspiration to put Sudan on the map in terms of identity; a local hub that is going out of Khartoum, Sudan and across the world, getting investment and helping these startups and entrepreneurs scale and create impact across the region.
"The term "startups" is mainly inspired by the fact that we wanted to focus on highly impact-driven companies, tech-enabled and high growth companies. So startups show that we are trying to focus on the innovative ones, the riskier ones."
249startups has three primary programmes. The first is called Orange Corners and is managed in partnership with the Dutch government and other companies in the country. The second focuses on small and medium enterprises, providing finance and business development support.
Its third programme, Rhino Acceleration Programme, is an equity investment platform through which it invests funds raised from angel investors. Through these programmes, 249startups has supported over 120 businesses that have created over 1,000 jobs and raised over $700,000 in follow-up funding.
Currently a $500,000 fund, Elmurtada revealed that they plan to grow it to a $3 million fund, investing between $20,000 to $30,000 in seven startups annually.
Impact of Y Combinator' s investment in Bloom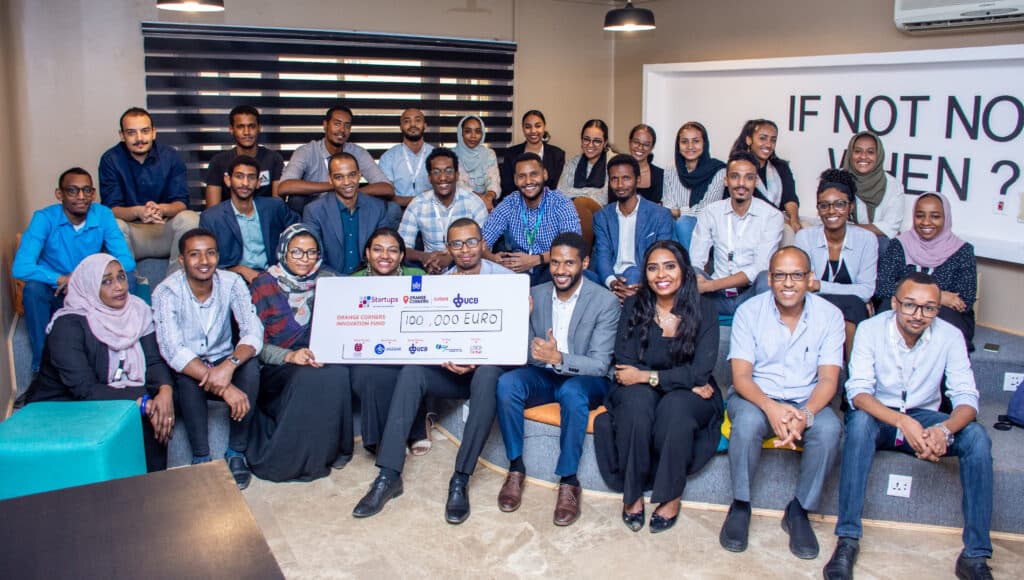 Only a few accelerators or investors have picked more winners than US-based Y Combinator. Consequently, there seems to be an unspoken assumption that YC-backed startups are doing something right. In Nigeria, for example, there have been suggestions that local investors wait until a startup gets into YC before investing.
For a country like Sudan with little investor activities, Elmurtada disclosed that YC's recent investment in Bloom has helped bring startup activities in the country to the fore. But he also noted that YC's investment is not the only one with alsoug's investment attracting significant foreign coverage of the country.
"Sudan doesn't have many VCs that you can see. In nearly ten years of growing the ecosystem, we've just now started to see these deals in the last three years.
"There is always an issue of finding startups in Sudan that have the traction of a seed round or Series A company but have not raised much money. So any investment from the likes of YC, 500 Startups, TechStars, or other regional accelerators or funds will have a positive impact on the country. Not necessarily in terms of taking over the market, but it's a message of hope, of what is possible."
Getting local support for startups
In 2021, African startups raised approximately $5 billion from investors in a record-breaking year. However, compared to global startup funding figures, African startups raised only 0.78%.
Elmurtada revealed that with less money to fund their operations, Sudanese founders often have to be creative with managing the money they make. He also pointed out that this limited access to finance means that the startup failure rate is higher in Sudan than in most countries.
"Even SMEs can access some finance from banks. But even that in Sudan is a challenge. The banks' interest rates can go up to 30% to 60% a year. On the equity side, most investments are angel investments, family investments and friends.
"This is one of the reasons why the survival rate of startups in Sudan is meagre because, by the time they would like to raise follow-on capital, they will get an offer that wouldn't work for them. And then they wouldn't take it, and unfortunately, they will die because they will run out of cash."
To combat this, 249startups invests at the early stages, typically the seed or pre-seed round, in exchange for 5% equity. These startups can then build significant traction and position themselves for future investments.
"Our conversations and experience show that if we're able to get these entrepreneurs one step ahead, even with small cash tickets, they can generate good traction, build their legalities, governance, and chances of being accepted or raising further rounds would increase."
While investments in African startups remain on the rise, most of these funds are from investors outside the continent.
One reason for this is that venture capital is a new asset class for most Africans and convincing African investors to choose it over options like real estate is an uphill battle. In a country like Sudan, ravaged by high inflation and years of political instability, this is even harder and Elmurtada shared that they overcome this through education.
"What we have done is that we show these investors how our startups are growing. We provide insights and host demo days where they meet the startups gathered from our programmes.
"They see them, and they get a chance to talk to them, going through their financial data and business plans. Gradually, this is creating momentum and some sort of trust. Recently, one of our graduates raised above $100,000 in equity investment from Sudanese living in the diaspora."
Positioning Sudan as an investment destination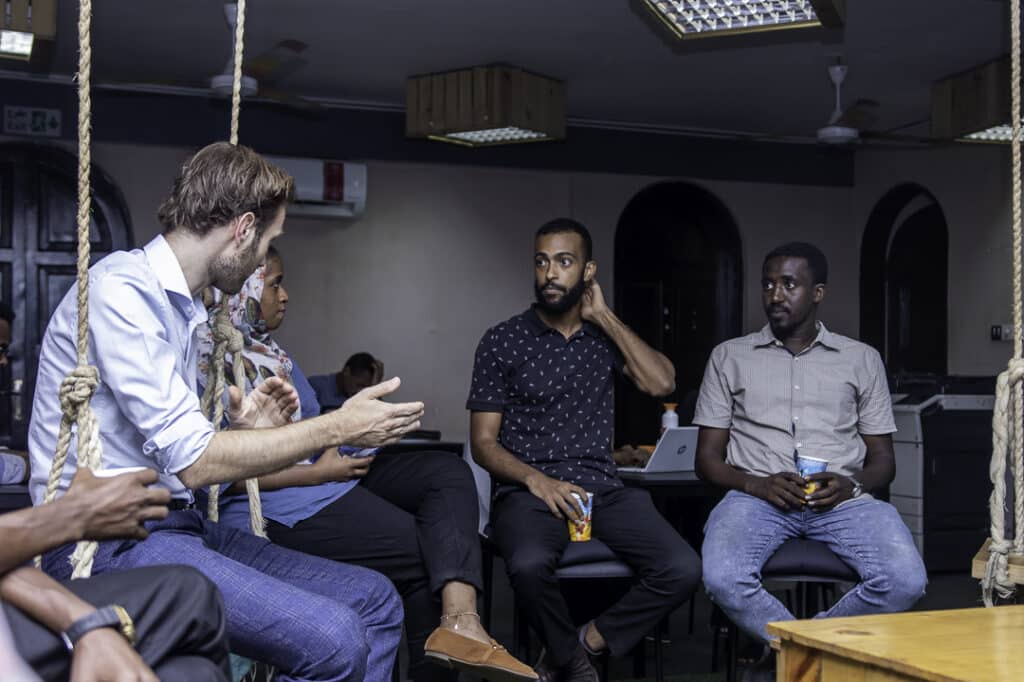 Most of the reporting on Sudan has often focused on negative news, with tales of war the most prevalent. That has affected the perception of most people outside the country. However, Elmurtada maintained that there is more to Sudan than war. With over 40 million people, most of whom are below 30 years, he posited that the country can be positioned as a tech hub.
For foreign investors who wish to understand the Sudanese business landscape better, he disclosed that 249startups has a market research team that provides reports for investors and assists them through the due diligence process.
As a burgeoning ecosystem, he added that the government has a role in driving its growth. Some of his suggestions were: improving the policy landscape to accommodate new ideas and ways of business and reducing business registration costs. With data often hard to come by in Africa, he suggested that government aids in data gathering.