Hello there,
Last Saturday, I saw Doctor Strange in the Multiverse of Madness. And the Scarlet Witch's — Wanda Maximoff — desire reminds me of how far we can go to accomplish something if our desires or interests are strong enough.
Even though desires or dreams are important, action is even more crucial because they make our dreams a reality. If you've seen the movie, you'll know that Wanda worked hard to make her dream a reality — or not.
So, let's act! Yes, I understand the importance of money. However, in some cases, you can start with the resources you have.
You may be doing something, and it appears that the world isn't paying attention — which can be discouraging — but believe me when I say that the world is. The universe is taking notice, and if you remain consistent, your efforts will be rewarded. So, this week, do more and speak less.
Today, I'll be discussing:
Fred Agbata's appointment in South-East Nigeria
Increase in call, data and SMS rates
WhatsApp's new features
Fred Agbata's appointment in South-East Nigeria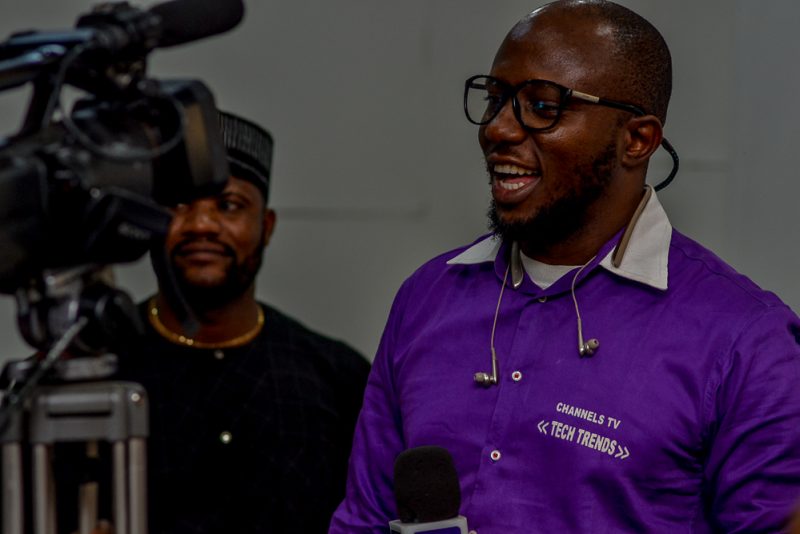 The Governor of Anambra State in Nigeria, Charles Chukwuma Soludo, recently announced the appointment of Chukwuemeka Fred Agbata as the MD/CEO of the Anambra State ICT Agency for a four-year term.
What will he be doing? He's expected to use his experience to assist the government in realising its plans to build a mega-city. This will include expanding broadband access, digitising government services, and helping state-based technology startups.
Why? Agbata has over a decade of experience working in the technology sector in various roles in the media and startup space, which he believes will serve him well as he embarks on a new chapter.
Speaking to Techpoint Africa on how his past will help him in his new role, Agbata said, "With my industry experience, I will be able to quickly launch new programs, attract the right partners, strengthen the tech and developer communities, organise programmes and meetups, and tons of other initiatives and activities that will benefit both Anambra State and Nigeria."
Is this possible? For more information, click here: Can Anambra State spearhead a digital revolution in South-East Nigeria with Fred Agbata's appointment?
Techpoint Africa Blockchain Summit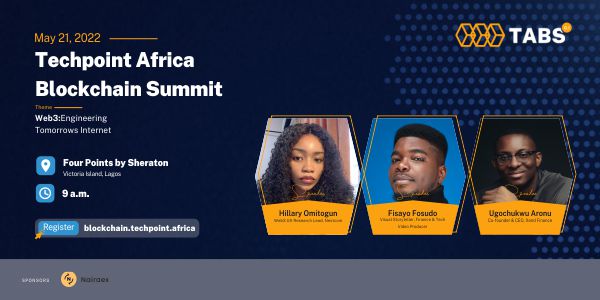 From Fisayo Fosudo's escapades in tech and finance to Hillary Omitogun's journey as a Web3 UX researcher at Nestcoin, we have a star-studded line-up of speakers at the Techpoint Africa Blockchain Summit (TABS 2022).
Tickets are selling out fast; save a seat for yourself here.
Increase in call, data and SMS rates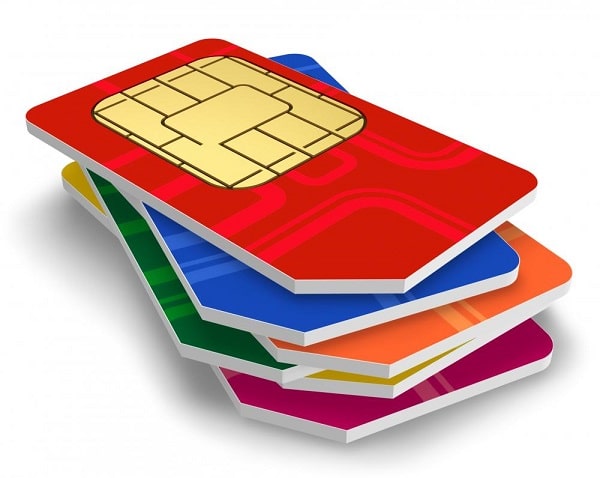 Telecom companies, under the umbrella of the Association of Licensed Telecommunication Operators of Nigeria (ALTON), have proposed an increase in call, data and SMS tariffs.
What does this mean for Nigerians? Essentially, Airtel, MTN, Glo, and 9mobile customers should expect a 40% increase in call and SMS rates.
Why? ALTON complained that the cost of doing business in the country had risen by 40%.
Besides, it claimed that a 2020 economic downturn and the ongoing Russia-Ukraine war have financially and negatively impacted the telecommunications industry.
But, how did the Russia-Ukraine war affect the industry? ALTON claimed that the war increased their operating expenses by 35% due to higher energy costs.
So, what's the new price? The set price for calls will be raised from ₦6.4 to ₦8.95, while the price cap for SMS will be raised from ₦4 to ₦5.61.
Anyway, this development occurred as business organisations continued to devise ways to survive the country's harsh economic conditions.
Remember that Guaranty Trust Holding Company (GTCO) — in order to survive the country's harsh economic conditions — reduced its operational hours from 5 p.m. to 4 p.m. in March 2022.
However, on Sunday, May 7, 2022, the Nigerian Communications Commission (NCC) dismissed telecom companies' request to raise call, data, and SMS tariffs by 40%.
Why? The Commission stated that there would be no cost review in the telecom sector until empirical studies are conducted to determine whether cost increases are necessary.
WhatsApp has some new features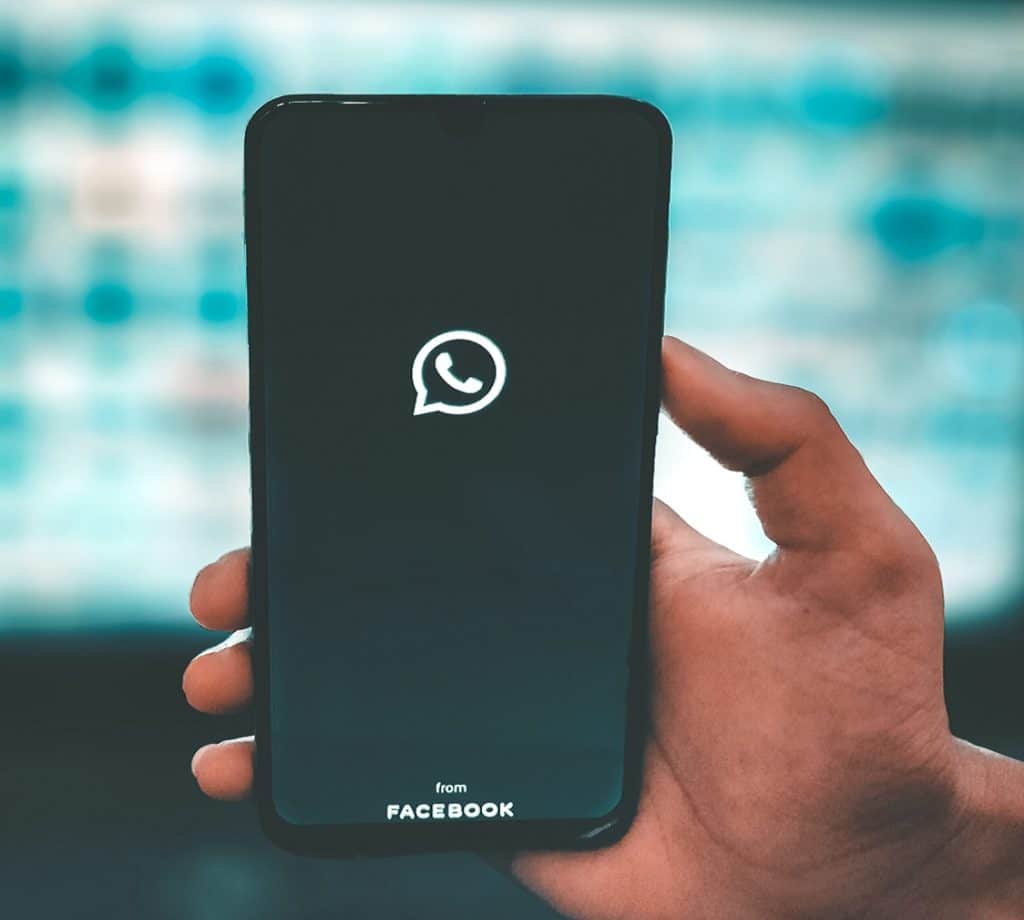 On Friday, May 6, 2022, Mark Zuckerberg, Meta's CEO, announced in a Facebook post the launch of WhatsApp's Reaction feature.
What does this mean for WhatsApp users? This means that users can respond to messages with emojis. However, this could take several days or even weeks for the feature to become available to all users.
People will be able to respond with six different emojis: 👍, ❤, 😂, 😯, 😭 and 🙏.
Also, on Thursday, May 5, 2022, the company announced that the maximum size of group chats would be doubled. This increases the default maximum size of group chats from 256 to 512.
Also, users can share files up to 2GB in size, a significant increase from the previous limit of 100MB.
Per a WhatsApp blog post, larger groups are being "slowly" rolled out, while emoji reactions and increased file size limits are making their way into the app's current version.
Have we seen something like this before? Yeah. You've probably seen the Reaction feature on Slack and Telegram. And if you're not familiar with the platforms, I believe you're familiar with other Meta platforms, like Facebook and Instagram. The feature will function similarly to Instagram and Facebook Messenger.
How can you use the feature? Just like on Instagram, you can use it by long-pressing the same message and changing the emoji or by simply clicking on the same one to remove it.
You can only add one reaction per message, and you can't hide reactions or reaction counts. Also, reactions to disappearing messages will vanish when the message vanishes.
Further, recipients may see your reaction before you remove it or if removing it fails. If removing a reaction fails, you will not be notified.
Don't forget that WhatsApp announced in April 2022 that it will be rolling out a slew of new features for its users, including 'Community' and changes to 'voice call.' The voice call feature of the Facebook-backed app is already available, but the Community feature is still in development.
What I'm reading and watching
In case you missed it
Opportunities
Have a beautiful week!
Victoria Fakiya for Techpoint Africa.

Victoria Fakiya
A writer with ADHD who is interested in mental health and how technology is improving the lives of Africans with mental disorders.
---
Are you in tech and you are looking at getting a foreign remote job or you want to move abroad? Fill this form and you will get the BEST resources to help you get that high paying remote job as well as japa easily! WAGMI!