Hello there,
Today is April 27, 2022. And I have a little historical fact for you.
On April 27, 1950, the Group Areas Act was passed by South Africa's Apartheid government.
What was the purpose of the Act? The Act mandated racial segregation in South Africa's urban areas. It also limited land ownership and occupation to a specific legal group.
What does this mean? Essentially, Blacks in South Africa were not allowed to own or occupy land in White areas. While the law was supposed to apply in the opposite direction, it was Black-owned land that the government appropriated for White-only use.
Something you should know about Apartheid: As a system, apartheid was obsessed with racial segregation of South African citizens. This was done to promote White superiority and solidify the minority White regime at the expense of the Black majority.
Now that you have an idea of what happened today in history, kindly take a look at what I'll be discussing today:
Justin Irabor's transition into tech
Airtel's licence to operate as a super agent
Ethiopia's plan to allow foreign mobile money service
Farmerline wants to improve agricultural infrastructure
Techpoint Africa Blockchain Summit
From forging a career in blockchain to learning how to make money with NFTs, the Web3 space can be very tricky. That's why we have created an entire event dedicated to Web3.
Let NFT artists and blockchain devs show the ropes at the Techpoint Africa Blockchain Summit. Register and get your early bird tickets here.
Justin Irabor's transition into tech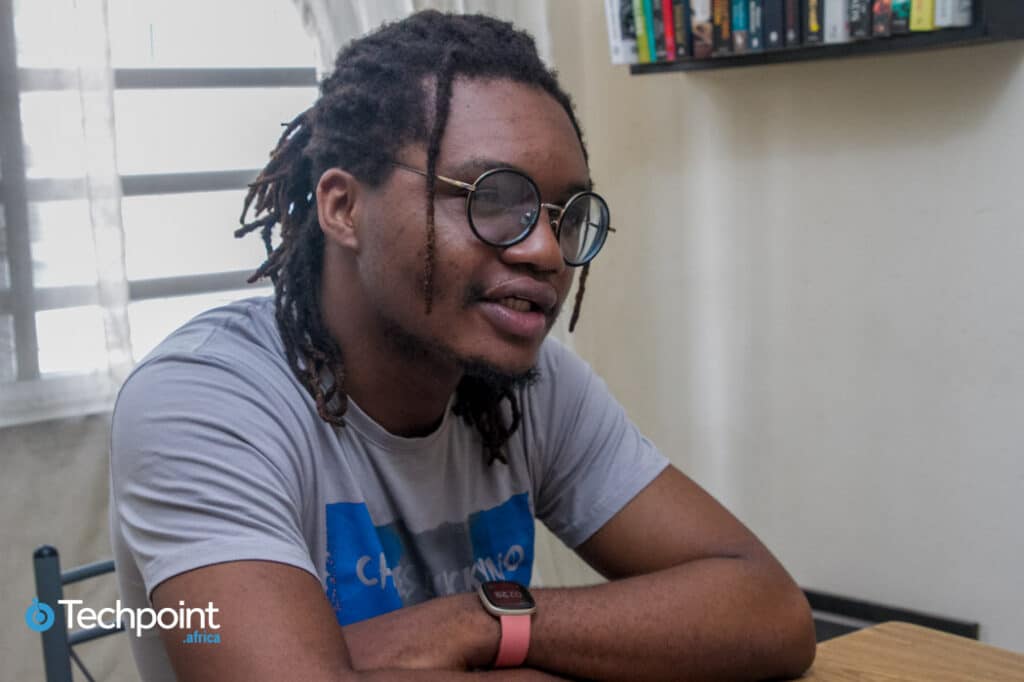 "Jack of all trades, master of none..." has come to be regarded as an insult over the years. Perhaps because we don't get to hear the complete saying, or because we believe it's beneficial to be an expert at only one thing.
On the other hand, It's not so bad if you're only good at one thing. I, for example, am not particularly gifted or interested in a variety of areas. 😆
Notwithstanding, I admire people who have various interests and are, to some extent, good at what they do. For example, I know Oluwanifemi, our Senior Reporter, can cook (not as a survival skill, but as an interest), sew, write, and probably do other things I'm not aware of. That, to me, is impressive.
On a side note, do you know anyone who believes in the complete saying, "a jack of all trades is a master of none, but oftentimes better than a master of one"?
Well, I'd like you to meet someone who doesn't just believe in the saying but has demonstrated over the years that being exceptional at one thing is not enough.
Also known as Mogwai or TheVunderkind, his government name is Justin Irabor. He is an artist and illustrator who creates comics, talks about comics, shows (most recently, Archer), NFT, Metaverse, Web3, and sings.
Interestingly, on a good day, he sends between 50 and 80 tweets. From one-liner quoted retweets to full-fledged tweet threads to images with ALT text, there's something for everyone.
He works as a software engineer, but was previously an editor-in-chief and a digital marketer. Anyone who can tell me the link between all of this, 20 marks. Show working, please.
Sidebar: If you're thinking of transitioning into tech and don't know how to start, I think you should read this to the end.
Also, he was also unemployed at one point. 😆 Don't think he had it all rosy. I believe you can draw inspiration and learn from his story. Kindly take a moment and read it here: How a search for infinite learning led Justin Irabor to the world of computer science
Airtel's licence to operate as a super agent
Airtel Africa Plc announced yesterday, Tuesday, April 26, 2022, that its subsidiary, Airtel Mobile Commerce Nigeria Ltd, has received a licence from the Central Bank of Nigeria (CBN) to operate as a super agent.
This means that Airtel Mobile Commerce Nigeria has received final CBN approval to conduct certain banking activities like financial services within communities. This is aimed at strengthening financial inclusion by expanding financial services to the unbanked and underbanked across the country.
Remember that the company received an approval-in-principle — a temporary approval contingent on meeting specific requirements — in November 2021.
Airtel believes that the licence will enable the company to establish an agency network to service the customers of licenced Nigerian banks, Payment Service Banks, and Mobile Money Operators in the country.
Is this similar? Yes! Recently, MTN received final PSB approval to kick-start an exciting era for Nigerian fintech. Click on the link to find out more about that.
Ethiopia's plan to allow foreign mobile money services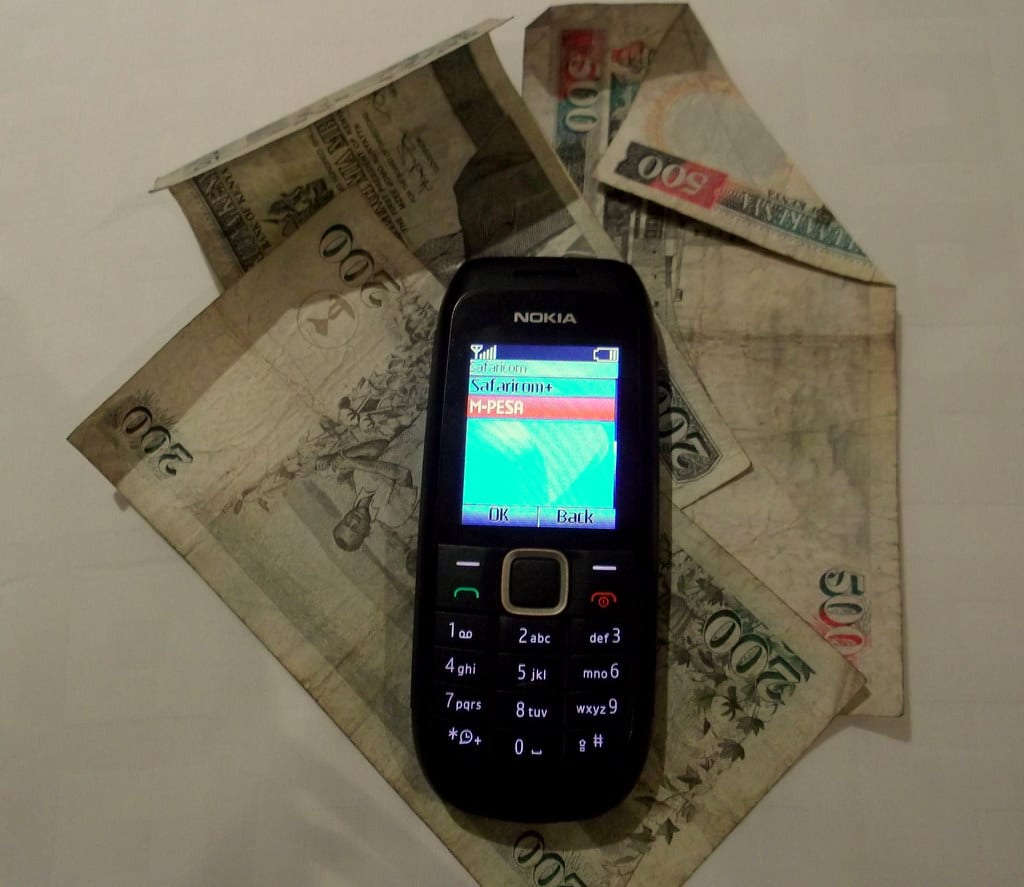 It's raining licences today, albeit a different type.
How is it different? The Central Bank of Ethiopia (CBE) proposed a bill to allow foreign investors to provide mobile money services in Ethiopia. This bill, if approved, will help firms like Safaricom, Kenya's telco company, to operate in the country.
This implies that Ethiopia has started the process of changing its national payment law. Consequently, Safaricom will be able to launch its mobile money service, M-Pesa, in the country.
Recall that in 2018, Safaricom was reportedly in advanced talks with Ethiopian government officials to expand into Ethiopia.
And in 2021, Ethiopia cleared the way for Safaricom to introduce its popular M-Pesa to the 110 million people in the Ethiopian market after the country's decision to include mobile phone-based financial services in the telco's licence.
Don't forget: A consortium led by Safaricom obtained the first private mobile telecommunications licence but lacks a permit for mobile financial services like M-Pesa.
Why? For decades, Ethiopia's telecoms market was closed to foreign investors. To change that, the NBE is attempting to remove the final legal hurdle for Safaricom through the Bill, which was made public last week.
Remember that Ethio Telecom, the state monopoly, attracted four million users within weeks of launching a new mobile financial service called Telebirr in May last year. This demonstrates the market's potential.
Per the NBE, over 75% of Ethiopia's population is unbanked, so, I think M-Pesa should thrive because it has only one competitor, Telebirr. But do you think it will succeed? What are your thoughts?
Farmerline wants to improve agricultural infrastructure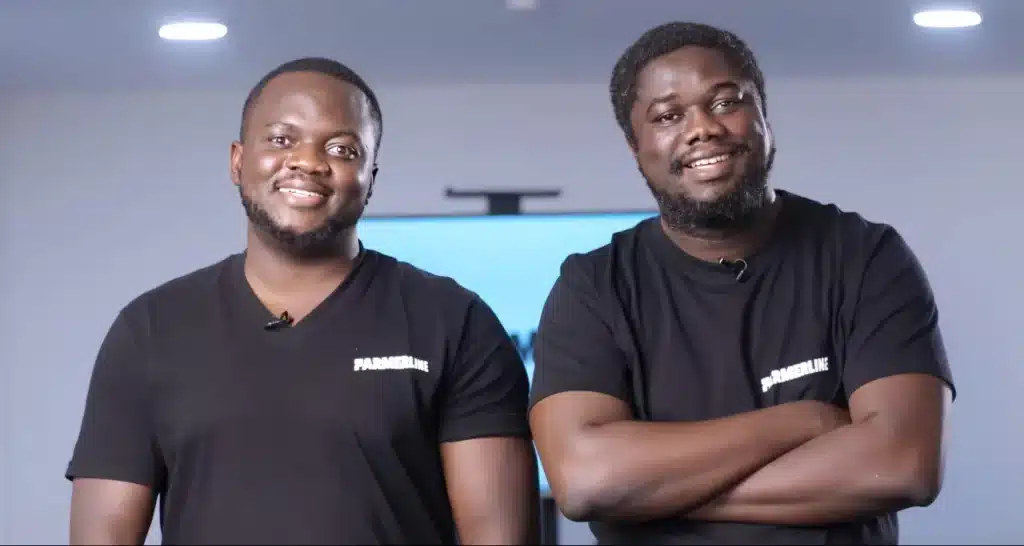 Farmerline, a Ghanaian agritech startup, has raised a pre-Series A round of $12.9 million – $6.4 million in equity and $6.5 million in debt.
The equity round was led by Acumen Resilient Agriculture Fund (ARAF) and FMO, the Dutch entrepreneurial development bank, with participation from Greater Impact Foundation.
DEG, Rabobank, Ceniarth, Rippleworks, the Mulago Foundation, the Whole Planet Foundation, the Netri Foundation, and Kiva were among the debt lenders.
What does the startup do? The startup says it improves farmers' access to high-quality production inputs and education on best farming practices, including how to cope with the effects of climate change. Its solutions are also intended to help farmers gain faster access to markets, resulting in higher earnings and less post-harvest loss and waste.
Founded in 2013 by Alloysius Attah and Emmanuel Owusu Addai, Farmline aims to reach 300,000 farmers by 2022, representing a 400% increase in growth over the previous year.
The funding will be used to improve their infrastructure, including warehouses and distribution channels.
What does this mean? According to Attah, "Having a network of partners that can help us quickly move inputs like fertiliser and seeds to rural areas, and farm produce from rural areas, is important and part of what we do. We don't intend to bring all of the logistics and storage in-house, but we want to be more efficient and that means working with the right partners."
What's more, it will begin operations in Ghana before moving on to Ivory Coast.
African startups that have gone through Y Combinator Accelerator Programme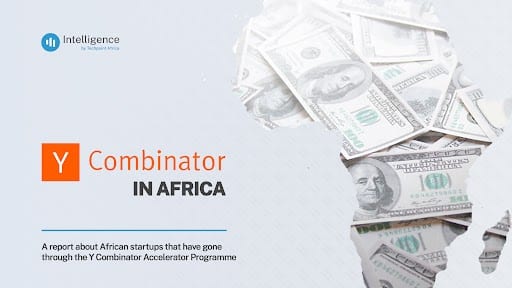 Over the years, African startups are becoming an important part of Y Combinator's (YC) accelerator programme since the first startup from the continent participated in the Winter 2009 cohort. Since then, 95 companies have participated as of the Winter 2022 launch, about half of which are financial services providers, and 51 are from Nigeria.
Techpoint Africa's data and research arm, Intelligence by Techpoint, has partnered with YC to examine the impact of the California-based startup accelerator on the continent. The report will be released soon. Get it directly in your inbox by subscribing to the Intelligence by Techpoint newsletter here.
What I'm reading and watching
Opportunities
Have a fantastic Wednesday!
Victoria Fakiya for Techpoint Africa.