Hello there,
It's the weekend again, and I've been looking forward to it! First off, thank you for sticking with me. Second, send a shout-out to Ogheneruemu, my copy editor. She does an excellent job with the newsletter.
So, how did your week go? I hope you're not working this weekend because I've compiled a list of activities you can enjoy alone, with family, or with friends.
If you live alone and don't want to bother anyone this weekend, you can go to the gym, start learning a language, continue that hobby, make a bucket list, try out new recipes, write a letter to yourself, or go for evening walks while meditating.
On weekends, I write letters to random people and share with them. Last year was crazy; I wrote these letters and left them on people's doorposts or gates. Haha! That was fun.
Aside from watching movies with your friends, you can attend an event, have an at-home spa day, play board or card games, plan a weekend trip, learn a skill online together, or make your own movie together.
Finally, other than having dinner or lunch outside the house – which is okay – you can do a lot with your family this weekend. You can, for example, clean the house together, take a lot of pictures and eat home-cooked food, do a puzzle together, go to the beach or picnic together, or have a family movie night.
I hope this helps you have a good time this weekend. Please, let me know if it does. So, today, I'll be talking about:
Kenya's tech ecosystem struggle with tech talents
Instagram prioritises originality
Kenya's tech ecosystem could struggle with tech talents
Google announced in 2021 that it would invest $1 billion in Africa over the next five years to ensure access to faster and cheaper Internet. Also, it wants to create useful, local products to support the entrepreneurs and small businesses that support Africa's economies.
To accomplish that, on Wednesday, April 19, 2022, Google announced the establishment of its first product development centre in Nairobi, Kenya's capital.
How does it plan to accomplish that? Over the next two years, Google plans to hire more than 100 people in software engineering, research, and design roles, joining Visa and Microsoft in establishing a presence in Nairobi.
This is incredible, but there is a catch. According to the Africa Developer Ecosystem Report 2021, Africa has 716,000 professional developers as of 2021, up from 700,000 in 2020.
When you compare this to, say, California, United States – which has an estimated 630,000 developers – you'll see that this is a problem.
While these figures demonstrate the scarcity of tech talent on the continent and Kenya, don't you think local startups will lose their best team to Google? Who doesn't want to work with Google? Do you see my point now?
Remember that in 2019, following the opening of Microsoft's African Development Centre and the subsequent hiring push, some local startups lost their best employees to Microsoft.
While this launch is a fantastic opportunity for Kenya, I believe it poses a threat to local startups due to the continent's scarcity of tech talent. What are your thoughts?
By the way, some Kenyan experts provided their perspectives on this, which I'm sure you'll enjoy reading. Want to see it? Please check it here: Kenyan entrepreneurs welcome Google's product development center but could struggle to hold on to talent
Please don't forget to leave your thoughts.
TABS Web3 Hackathon 2022: $2,500 in cash prizes to be won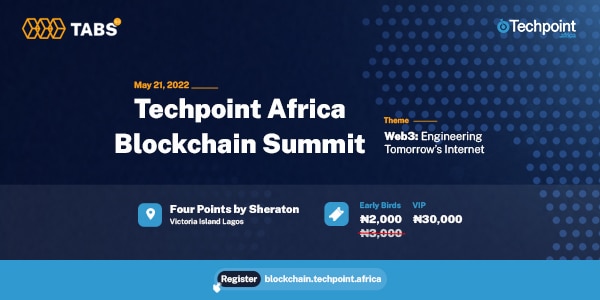 The Techpoint Africa Blockchain Summit is dedicated to making sense of the Web3 buzz, but we also want to reward Web3 solutions. Do you have a Web-based solution for Africa? Register for TABS Web3 Hackathon here.
Instagram prioritises originality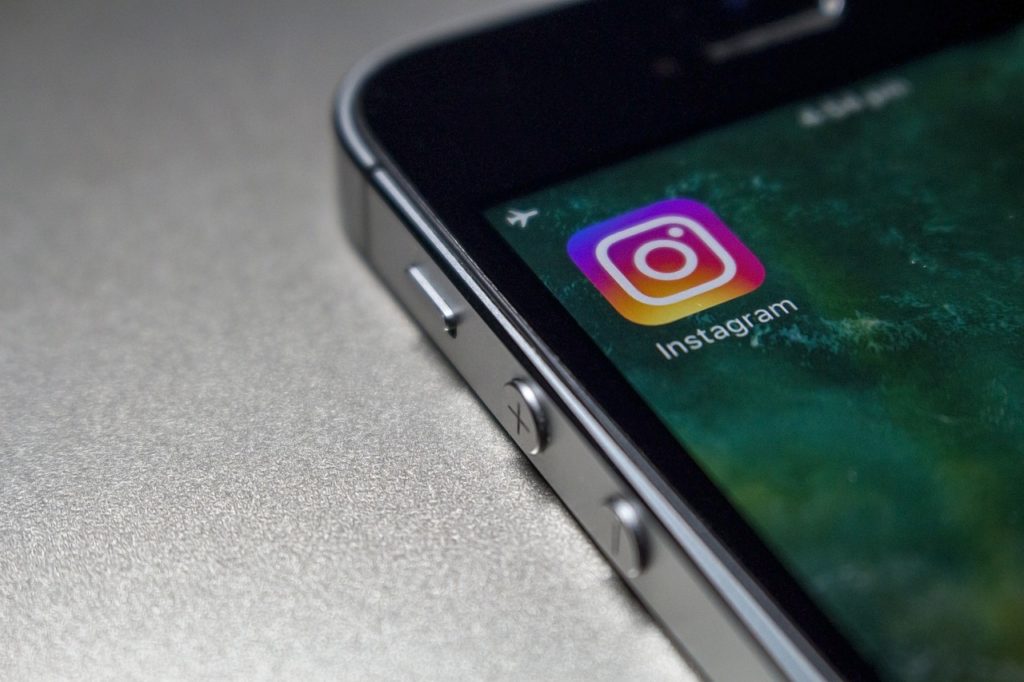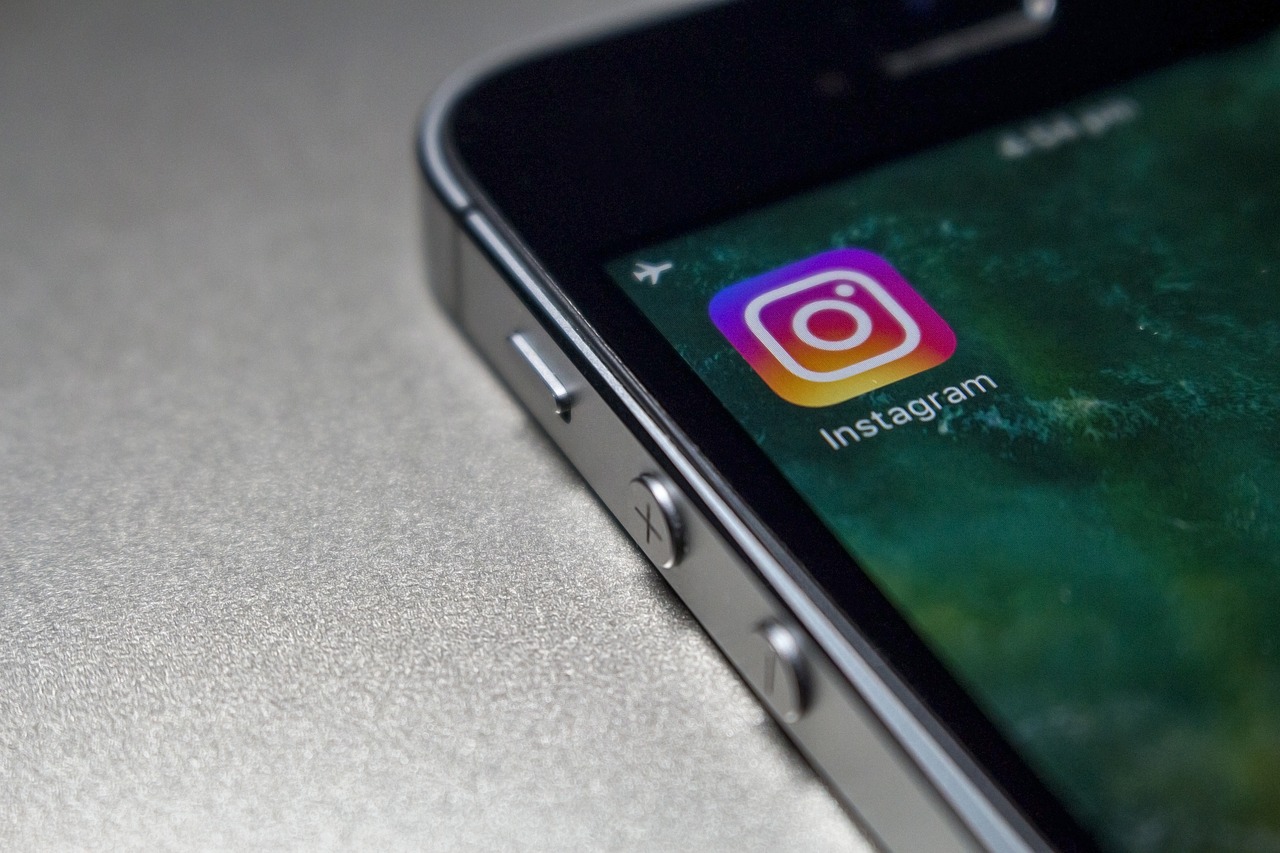 Adam Mosseri, Instagram CEO, announced on Wednesday, April 20, 2022, that the company will change its ranking algorithm to emphasise original content more prominently on its platform. This would also help to prioritise the distribution of original content over reposted content in places like the Reels tab and feed.
What does this mean? It means the social media giant will be less likely to recommend reposts of existing Reels and content from other social media platforms like Twitter and TikTok.
Also, accounts that aggregate and reshare other users' content will be less likely to be recommended by the company.
Why? According to Mosseri, the aim is to focus on the concept of originality. "If you create something from scratch, you should get more credit than if you are resharing something that you found from someone else. We're going to do more to try and value original content more, particularly compared to reposted content," he says.
But how can Instagram determine a post's originality? The CEO said in a tweet that they "can't know for sure" how they can determine the original creator of a post. He did, however, explain that the company creates classifiers to predict how likely something is to be original. Also, Instagram considers who is in the video and whether the app has seen the video before.
Moreover, the company has already implemented measures to reduce resharing. In February 2021, the algorithm began devaluing reshared Reels with the TikTok logo. The platform wanted people to stop posting recycled TikToks to Reels by 2021.
Besides, Instagram announced that it was releasing new best practices on its @creators account to teach Instagram users how to create content that will be seen and shared.
What's more, Mosseri mentioned two recent product launches: product tagging and enhanced tagging. Users will be able to tag products from businesses set up for Instagram Shopping with product tagging, which was launched this week. This feature is currently unavailable to African users.
However, the company claims that the expansion will make it easier for people to discover products from people they follow and for businesses to grow their audience on the platform.
Additionally, the enhanced tags – which were introduced earlier in March 2022– will make it easier for creators to receive credit for their work. According to Instagram, the enhanced tags allow users to share and view a creator's specific contribution to a photo or video post.
While reducing reshared content may initially harm some accounts, it is likely critical for Reels' long-term viability. Or what'd you think?
African startups that have gone through Y Combinator Accelerator Programme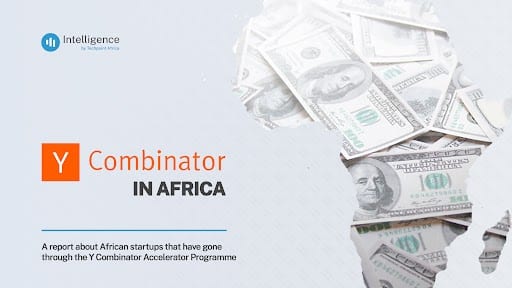 Over the years, African startups are becoming an important part of Y Combinator's (YC) accelerator programme since the first startup from the continent participated in the Winter 2009 cohort. Since then, 95 companies have participated as of the Winter 2022 launch, about half of which are financial services providers, and 51 are from Nigeria.
Techpoint Africa's data and research arm, Intelligence by Techpoint, has partnered with YC to examine the impact of the California-based startup accelerator on the continent. The report will be released soon. Get it directly in your inbox by subscribing to the Intelligence by Techpoint newsletter here.
In case you missed it
Google's Internet cable, Equiano, lands in Nigeria; here's how it could change your Internet experience
Blockchain-powered insurance: Meet the decentralised insurance protocol, Etherisc, insuring Kenyan farms against bad climate
What I'm reading and watching
Opportunities
Have an amazing weekend!
Victoria Fakiya for Techpoint Africa.