Hello there,
My heart was heavy all day yesterday. If you're wondering why, it's because a 10-year-old Chrisland Schools student was allegedly gang-raped, and videotaped about a month ago. She was chosen to represent her school in sports in Dubai.
First off, I'm not sharing the video because it's inappropriate. Second, if you have the video, I beg you to delete it. The girl will be an adult in seven to ten years. Please tell me how you would react if you were in her shoes and saw a video of yourself from ten years ago on the Internet.
Following this news, the keyword "Parenting" has recently dominated my Twitter trendtables. People's reactions to the video imply that whatever happened to the girl was the result of poor parenting.
But can we blame the parents? I mean, aside from parents doing their part, children are products of their environment – not excluding social media, books, music and movies.
We can only rant and argue about what is and isn't true, but parenting is difficult and there is no one-size-fits-all approach.
So, when you become a parent – or if you are already one – always give your kids sincere reasons they should or shouldn't do a thing. If you don't tell them, someone else could be doing it incorrectly or with the intent to deceive them. Or what do you think?
Today, I'll be discussing:
TABS Web3 Hackathon 2022
The Food Lab plans to drive expansion
ETAP's insurance plan for drivers
Google's Product Development Centre 
TABS Web3 Hackathon 2022
You may have noticed that I've been mentioning the Techpoint Africa Blockchain Summit (TABS), Africa's largest Web3 event quite a bit since last week. Today, I've got an update I think you'll enjoy.
What is it? It's the TABS Web3 Hackathon '22, and prizes of up to $2,500 are up for grabs.
Why this hackathon? We want to support Web3-based innovations and products even as we help you learn and understand Web3. We are here to help beginners and intermediates.
What are we looking for? We're looking for unique Web3/blockchain-based solutions to problems in any industry across Africa. While clever and innovative solutions are important, design, functionality, and scalability will be closely scrutinised.
On April 20, 2022, participants will pitch their ideas to judges and receive feedback and recommendations. Then, on May 14, 2022, teams who have been shortlisted for the final project submission will meet with the judges for additional feedback. All of this would be done virtually.
What about the timeline? Sorry, not sorry, but at this point, I'll have to direct you to the website where Bolu answered this and other questions you might have.
Please check it out here: TABS Web3 Hackathon 2022: $2,500 in cash prizes to be won
African startups that have gone through Y Combinator Accelerator Programme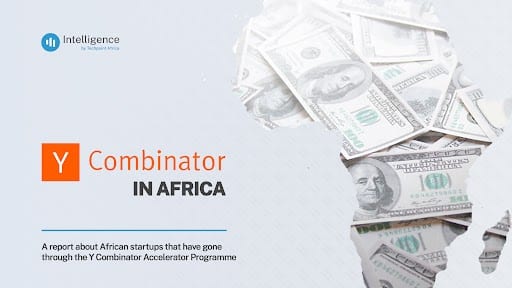 Over the years, African startups are becoming an important part of Y Combinator's (YC) accelerator programme since the first startup from the continent participated in the Winter 2009 cohort. Since then, 95 companies have participated as of the Winter 2022 launch, about half of which are financial services providers, and 51 are from Nigeria.
Techpoint Africa's data and research arm, Intelligence by Techpoint, has partnered with YC to examine the impact of the California-based startup accelerator on the continent. The report will be released soon. Get it directly in your inbox by subscribing to the Intelligence by Techpoint newsletter here.
The Food Lab plans to drive expansion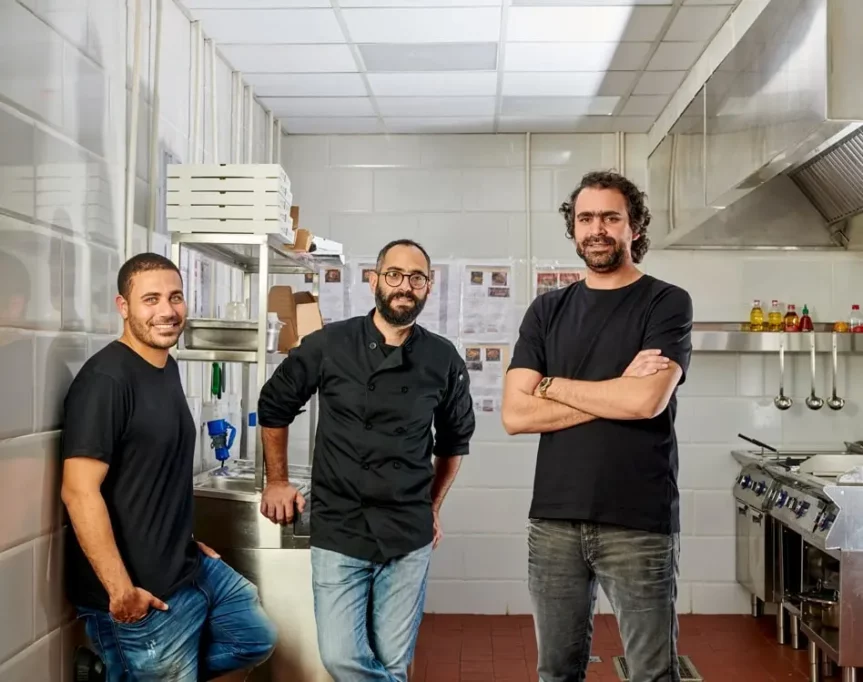 The food industry is evolving. Restaurants and traditional food business models are being affected due to high startup costs, excessive regulation, and the effects of COVID-19. However, it appears that there is an alternative to the traditional kitchen: cloud kitchens.
What is a cloud kitchen? A cloud kitchen, also known as a "ghost kitchen" or "virtual kitchen," is a commercial kitchen space that offers food businesses the facilities and services necessary to prepare menu items for delivery and takeout.
Interestingly, cloud kitchens are becoming more popular in some parts of the Middle East and North Africa. Examples of these are Comida Cloud Kitchen, Food Nation, and The Food Lab.
And now, The Food Lab, an Egyptian cloud kitchen provider, has raised $4.5 million in a pre-seed round of funding.
Who are the investors? The round was led by Africa-focused fund 4DX Ventures, Nuwa Capital and Shorooq Partner, while Al Faisaliah Group and Samurai Incubate, and others participated.
The Food Lab is a cloud kitchen platform, but it also identifies itself as an infrastructure company for Egypt's food and beverage (F&B) restaurants. It offers a comprehensive set of end-to-end services, including cloud kitchen (kitchen as a service) and procurement.
Launched by Kareem El Daly (CEO) and Ahmed Osman and Wesam Masoud (co-founders) in 2020, the company says its platform allows "existing restaurant owners to grow exponentially and new brands to go from concept to launch within just ten days."
What's more, The Food Lab says it is used by more than 50 restaurants and food brands, and 175,000 end customers have placed orders from its kitchens. Consequently, revenues have increased by 25-35 percent month on month.
Expansion plans? The pre-seed funding will allow the company to grow in Egypt and lay the groundwork for future moves into the Middle East and sub-Saharan Africa.
ETAP wants to help drivers buy insurance in 90 seconds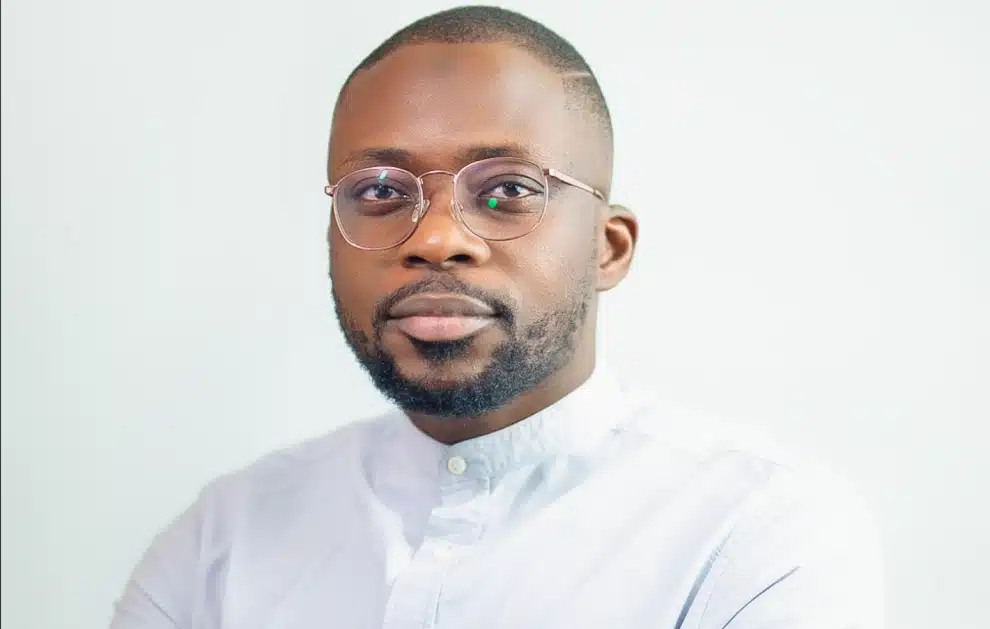 There are a lot of cars on the road in Lagos State, Nigeria. The total number of cars parked outside some gates in my neighbourhood is enough to make you wonder if they outnumber the population of some villages.
According to the Nigerian Insurers Association (NIA), there are 13 million vehicles on Nigerian roads, with approximately 3 million insured. The maths adds up to uninsured cars reaching 77% and demonstrates how much Nigerians rate insurance. That was sarcasm, by the way.
But how do we encourage the country's adoption of auto insurance? ETAP, an insurtech startup, wants to solve this problem.
Nigerian insurtech startup, ETAP has raised $1.5 million in pre-seed funding to expand its team and drive the adoption of much-needed car insurance throughout Africa.
Tangerine Insurance, Graph Ventures (which invested in Clubhouse), Newmont, and other angel investors participated in the round, which was led by Mobility 54 (the Venture Capital arm of Toyota Tsusho and CFAO Group).
Founded by Ibraheem Babalola (CEO), the company claims it digitises the insurance purchasing and claiming process, resulting in a seamless and enjoyable insurance experience for users.
ETAP says it employs machine learning to create intelligent risk profiles for each driver. This allows them to be rewarded for safe driving with Safe Driving Points that can be redeemed for everyday rewards like shopping vouchers, movie tickets, and more.
Besides, the company claims it has insured over 130,000 individual trips and over 500,000 kilometres in car journeys since its beta launch in November 2021.
Beginning in Nigeria, the new funding will support the rollout of ETAP's app, which allows drivers to buy insurance in 90 seconds, complete claims in 3 minutes or less, and be rewarded for safe driving and avoiding accidents.
Google's Product Development Centre
What's the news? Yesterday, Tuesday, April 19, 2022, Google announced the launch of the first Product Development Centre in Africa in Nairobi, Kenya.
Objectives of the launch: It will assist in developing transformative products and services for people in Africa and around the world. Moreso, it will hire visionary engineers, product managers, UX designers, and researchers to lay the groundwork for significant growth in the coming years.
What is the centre looking for? It's looking for talented, creative individuals who can assist in the resolution of difficult and important technical challenges, like improving the smartphone experience for Africans or constructing a more reliable Internet infrastructure.
In October 2021, recall that Sundar Pichai, Google's CEO, announced a $1 billion investment over the next five years to support Africa's digital transformation.
Per the company, the new product development centre is a continuation of that commitment, and it will work to build for Africa and the rest of the world.
Recall that Amazon recently announced the launch of Amazon Web Services (AWS) Local Zone in Kenya. In addition, Visa revealed its first African innovation hub. And in 2019, Microsoft opened a development centre in Kenya and Nigeria. Yes, all of this is taking place in Kenya! What do you think Kenya is doing right?
What I'm reading and watching
Opportunities
Have a wonderful Wednesday!
Victoria Fakiya for Techpoint Africa.