Hello there,
The financial sector experienced a tremendous change last year, with massive growth in the use of digital financial services.
According to CB Insights' 'State of Fintech' report, the third quarter of 2021 was the second highest on record for fintech financing, up 147 percent year on year, and 2022 appears to be more of the same.
It's expected that fintechs will continue to drive financial inclusion, assisting in the development of a more accessible and sustainable digital economy for all, particularly in developing countries.
According to leading fintech enablement partner, Ukheshe Technologies, some of the biggest fintech trends poised to make an impact in the financial sector in 2022, include cross-border payments, mobile money, and buy now, pay later.
While this is most likely correct, given that African fintech company, Flutterwave, recently announced a $250 million Series D round, do you think any other industry will be able to compete with fintech companies in five years' to a decade's time in terms of financing? Please, leave your thoughts in the comment section.
Well, today, I'll be discussing:
Solving critical bankend freight industry challenges
Earnipay's plans to reach 200,000 employees
Solving critical backend freight industry challenges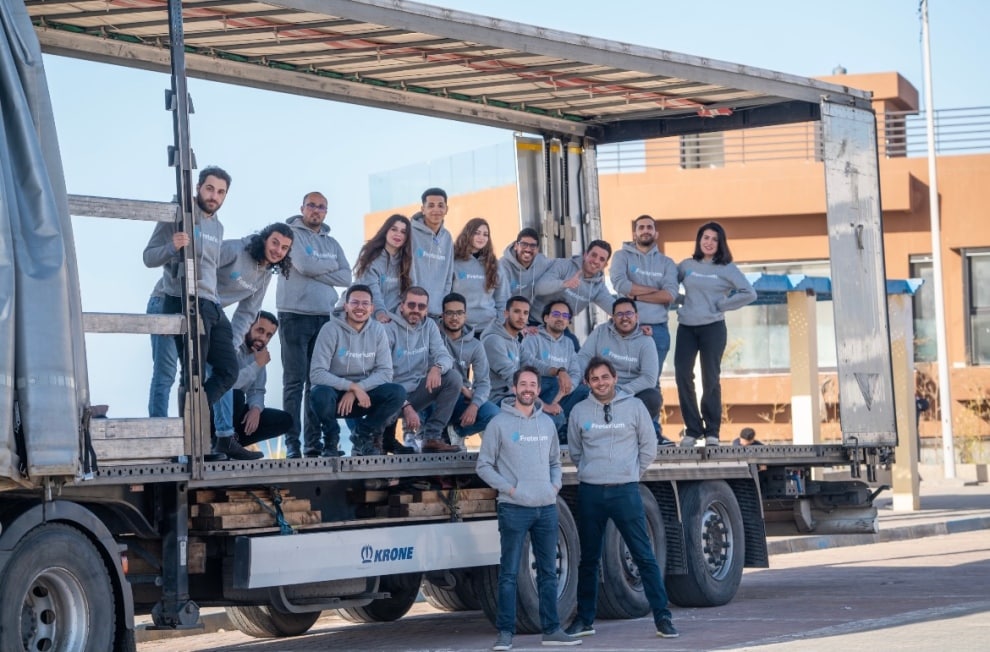 We all know Africa lags in terms of modern technology adoption. For example, some freight companies in Africa still manage their shipments using outdated methods like spreadsheets, phone calls, and emails.
For most of them, multiple software platforms are used to complete various tasks. However, some platforms combine these software to make their work easier, faster, and more effective.
One of such companies is Freterium, a Moroccan startup that offers a single software that serves multiple functions. And this company has announced $4 million in seed funding to expand across the country and into neighbouring regions.
Partech, a San Francisco-based investor, led the round. CDG Invest, Y Combinator, Flexport, Swiss Founders Fund, Outlierz Ventures, and a few angel investors from the United States, Europe, Asia, and Africa were among those who took part.
Founded in 2020 by Mehdi Cherif Alami (CEO) and Omar El Kouhene (CPO), the company creates a comprehensive approach to addressing critical backend challenges in the freight industry.
According to Alami, Freterium onboarded more than 20 enterprise customers in its first full year of operation, growing 35% month over month. Over 3,000 people also use its software.
He also said that the funds would be used to invest in the company's research & development activities, hire more talent to double the current size of its team within the next 12 months, market its software, and expand across Egypt, Saudi Arabia, and the UAE.
Earnipay's plans to reach 200,000 employees
Earnipay, a fintech solution startup that provides income-earners with flexible and on-demand salary access, has raised $4 million in a seed round to provide on-demand salaries to African employees.
The round was led by VC, Canaan. It also saw participation from XYZ Ventures, Village Global, Musha Ventures, Ventures Platform, Voltron Capital, and Paystack CEO Shola Akinlade.
Nonso Onwuzulike officially launched the company in January 2022 to improve employees' financial well-being. It accomplishes this by utilising technology to allow employees to deposit their paychecks into their accounts in a flexible, real-time, and interest-free manner.
Earnipay collaborates with employers and integrates seamlessly with their payroll systems to provide its services to employees, who can then track and withdraw their accrued salaries via the app.
What's more, the company will use the seed funding to speed up the development of its platform to serve large enterprise employers. It will also provide employees with the tools to make better financial decisions and improve their quality of life.
By the end of 2022, the company plans to offer its on-demand salary solution to 200,000 employees.
What I'm reading and watching
Most people with EUPD/BPD aren't manipulative - but often those around us can be. Read.
The Secret of Becoming Mentally Strong. Watch.
 How to get stuff done when you are depressed.  Watch. 
Opportunities
Have an amazing weekend ahead.
Victoria Fakiya for Techpoint Africa.