A cursory look at the venture capital landscape in Africa will reveal an impressive number of deals and the triumph of innovation over regulation. Yet, a closer look at the numbers will show a wide gulf between the amount of money raised by men and women.
While funding for female founders globally is minimal, African women have seen significantly less money than their male counterparts, receiving less than 1% of startup funding in 2021. One reason for this is that most female-led businesses in Sub-Saharan Africa are small businesses with little capacity for scale.
According to Sarah Dusek, Managing General Partner at Enygma Ventures, who spoke to Techpoint Africa on Zoom, a second reason is that most women don't know how to play the venture capital game.
"I think one of the biggest components that we've been working on for the last couple of years has been not knowing how you play this game, and getting funded is a bit of a game.
"There are very specific rules to it; there are specific metrics that people like me are looking for. There are specific types of businesses that work and those that don't, particularly with this type of funding. Women are more familiar with taking debt and grants, and I think there are a lot of unfamiliarities in the space that disadvantages women."
Due to this, Dusek, an entrepreneur, revealed that a huge part of Enygma Ventures' work in the last two years has been teaching women what venture funding requires. She also added that the presence of a few role models makes it harder for women to raise money.
With venture capital a novel concept in Africa, not too many people, regardless of gender, understand how it works. Therefore, the lack of knowledge plays a role in how women access funding. "If you know, you can build it," she said.
Helping women build scalable businesses
Building a business is a daunting task for anyone, but it can often seem like an impossible task when you're a woman. Centuries of restricting the participation of women in the economy to the informal sector have led to a small number of women in the workforce. Dusek knows this all too well, having built and sold Under Canvas, an American hospitality company.
After selling Under Canvas, Sarah Dusek, who started her career working with non-governmental organisations in Africa, decided to invest in female founders. That decision birthed Enygma Ventures, a sector-agnostic firm providing women with the capital required to scale and grow their businesses.
"My experience of being a female founder made me realise how hard it is for women founders to get access to capital, and so it's a natural progression from being an entrepreneur to being a guide to helping other women do the same thing."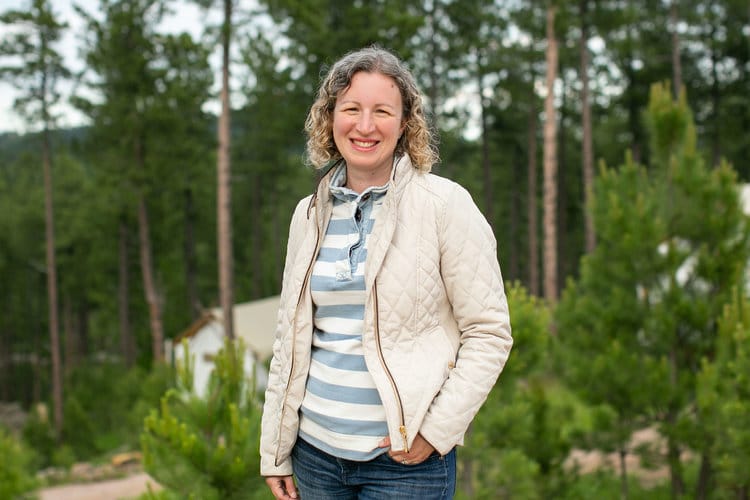 Enygma Ventures invests in early-stage women-led or women-founded startups across the Southern African Development Community (SADC) and East Africa. The ticket sizes for startups the firm invests in vary from $100,000 to as much as $1 million. While the firm is sector-agnostic in its approach to investment, Dusek disclosed that it would not invest in startups that cannot scale.
"One of the things we look at is the size of the addressable market. So how big is the problem you're trying to address, and how big could you be?"
The quality of the team is another factor that Enygma Ventures considers, with Dusek revealing that they like to see proof that founders have created value. Since opening its doors in 2019, the firm has invested in over 12 women-led startups, including Adbot, Koa Academy, Candor, Premier Credit, Play Sense, and Lupiya.
Biggest mistakes entrepreneurs make
An entrepreneur's path is filled with uncertainty. Many of the problems they face are unanticipated or not taught in schools. Consequently, they are likely to make quite a few mistakes. Dusek shared a few that she has seen in her time.
Building a venture-backed business means working to meet certain milestones, and Dusek revealed that many early-stage founders are not clear on what these milestones should be.
"The biggest challenge with early-stage founders is recognising what your major milestones are. We talk a lot about the valley of death, which is this early-stage era in a startup's life where it's very easy for startups to crash and burn and die, or they make it to the next level.
"The big challenge for startups is how to manage their available cash and get to the next level because if you're a company that's taking on venture capital in the early stages, the likelihood is that you're going to raise more capital to keep growing," she noted.
The next frontiers in Africa
While there are quite a few factors responsible for the low level of funding that women get, my conversations with various founders and investors suggest that one major factor is that there are not enough women building scalable businesses. Venture capital is, in many ways, a numbers game, and the more women there are building companies that investors like, the higher the chances of women receiving investments.
So, what industries does Dusek want to see more women play in? Pretty much every industry that can drive economic development in Africa.
"I'd like to see more women building any kind of business. I think we've got a few frontiers to move the continent forward, and I'd love to see more women pioneering. I think we have huge opportunities in education, healthcare, financial services, and almost anything where we are trying to raise the standard of living for millions."
In the early 2000s, the growth of the African middle class and mobile phone penetration, amongst other developments, gave birth to the term "Africa rising." Yet, most African countries have failed to live up to the hype. However, a few people still hold out hope that the new crop of entrepreneurs can spearhead the development of Africa.
Dusek believes that African economies have a distinct advantage as they do not have to make bite-sized changes but could leapfrog certain developments.
"I am super passionate about Africa's ability to lead. I feel like so often, we wait for the world to allow us to come to their party, and Africa is at this moment where she has to lead and build her own future, and that's exciting."
Venture capital can be complicated, but Enygma Ventures wants to demystify it. Prospective founders can head over to the website, where an eligibility quiz helps both parties to determine if they're a good fit.