Hello there,
It's less than a week to arguably the most provocative celebration in the world – Valentine's day. By this time, you've definitely seen enough valentine packages to last you a lifetime. My sincere condolences if you have no boo. My thoughts are with you, comrade.
In today's episode of Techpoint Digest, we'll be discussing an African robotics company, handling funeral arrangements with tech, and the rise of NFT theft.
Solving African problems with robotics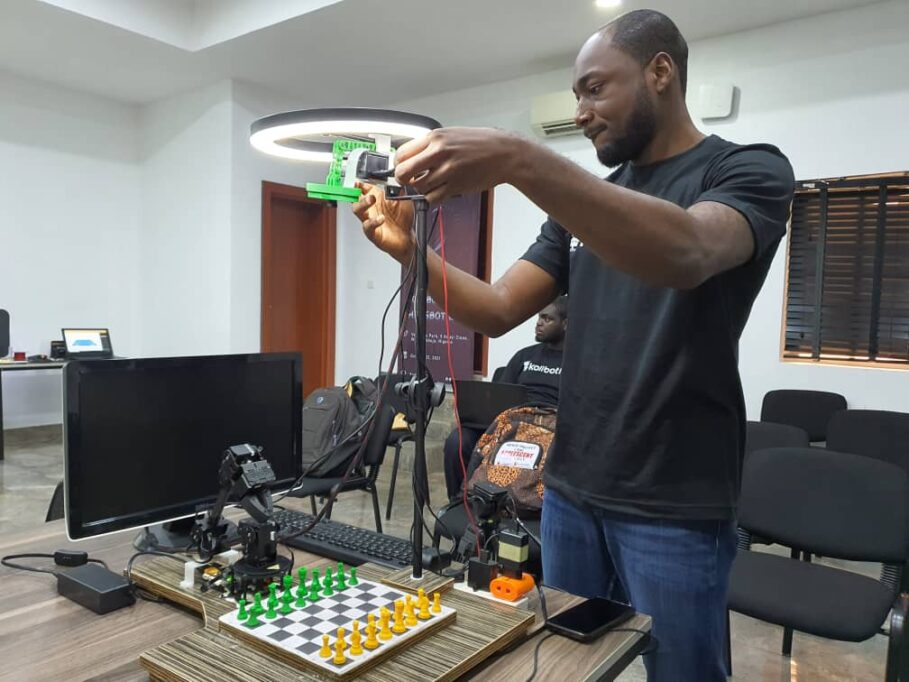 Everyone and their two-year-old niece is building a fintech startup, and I can't blame them. Investors are more willing to sign cheques for these companies than any other sector in Africa. However, other startups are building exciting tech solutions.
Kalibotics is a Nigerian robotics startup building products for the edtech, e-waste management, and agritech industries. Founded by a sibling duo, Olugbenga and Mayowa Abejirin, some of the startup's projects include a robotic arm that can make a cup of tea and an AI Chessbot (Tunde Onakoya, come outside).
Since its launch, the company has attracted funding from various organisations, including Nigerian vice president, Yemi Osinbajo's March 8TH Initiative and the Nigerian Communications Commission (NCC).
Oluwanifemi Kolawole sat down to chat with the co-founders to learn what it takes to build a robotics startup in Africa. Read more here: Kalibotics is using robotics to revamp edtech, agritech, e-waste management
Tech for the dead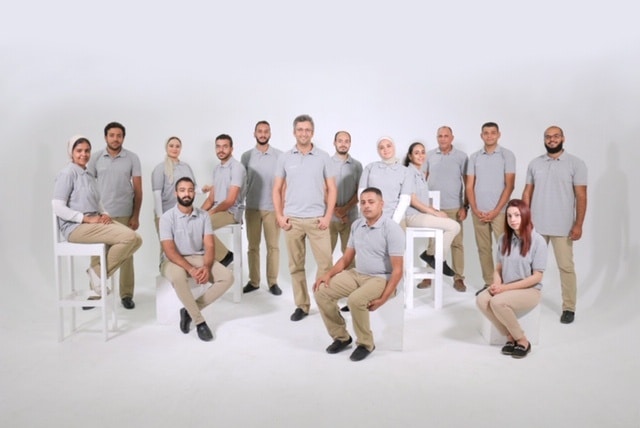 In Africa, the death of a loved one is a significant event. Unlike most parts of the world, where funeral services can be completed in a day, funerals in Africa are likely to last several days, especially when the deceased is quite old.
With these festivities come huge expenses, and you'll be forgiven for mistaking a funeral procession for a bridal party. We don't do small funerals here. Due to this, in addition to the emotional stress of losing a loved one, the bereaved have to deal with logistics and financial difficulties.
In the past, that help was gotten from friends and family, but a startup wants to help people give their loved ones a befitting burial. Unsurprisingly, the startup – Sokna – is based in the country that gave us the Pharaohs and mummies – Egypt.
Now to the surprise: The startup has recently raised $1m from investors in a seed round. Yes, you read that right. $1 million to help people bury the dead. Some investors include senior executives from Google, Facebook, and Twitter. In addition, Mentors Fund, SBX Capital, and ACE & Company participated.
The startup, which was launched in late 2020, has reportedly tripled in size in the last year, with over 50 full-time employees performing more than 2,500 funerals. Sokna offers services like cemetery set up, body preparation, repatriation, obituaries, and transportation to its customers.
Can NFT theft be stopped?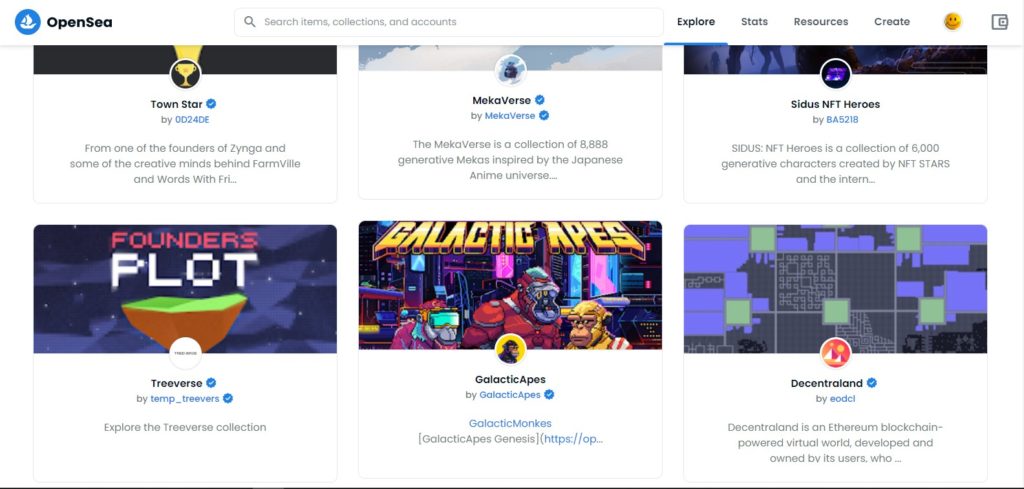 Sometimes, I feel that tech creates as many problems as it solves. Take social media, for example. While it has led to a more connected world and contributed to advocacy, it has also fuelled misinformation and online bullying.
NFTs are the latest casualties. In 2021, the marketplace for NFTs grew to $22 billion. With the bank-breaking amounts they are sold for, it's perhaps not such a surprise that people began to pass off other people's art as NFTs.
Aja Trier, a digital artist, woke up on January 4 to her art being turned into not one but nearly 86,000 NFTs. But she's not alone. Lois van Baarle, a Dutch artist, also found more than 100 pieces of her art for sale as NFTs.
Artists have received help taking down these stolen art from DeviantArt, an online art platform that notifies users of copyright infringement. However, the artists have to get it done themselves. For most artists, the process can be overwhelming as NFT platforms are not very responsive. Consequently, NFTTheft — a collective of artists highlighting fraudulent listings — has resorted to publicly shaming the marketplace, hoping that the art gets taken down.
Why are we discussing NFT theft? Just like we did with cryptocurrency adoption, Africans have quickly cashed in on the opportunity to earn money from their art. Even without NFTs, copyright laws in Africa are notoriously lax or non-existent.
Western tech companies have typically taken their precious time to respond to complaints from Africans. So, how will they react when Africans start reporting NFT theft? There's a lot to unpack here, and we'll be sure to keep you abreast of developments in this space.
What I'm reading/watching
Opportunities