Nigeria's financial services industry has been exploding in 2021. Payments, digital lending, and savings companies have become popular with investors looking to take a slice of Nigeria's fintech market.
Consequently, looking at Nigeria's financial services space will reveal several startups with diverse financial use cases. But for the founders of digital banking startup, Kredi Bank, financial services consumers could receive a better experience.
Between 2005 to 2009, Afolabi Abimbola, CEO of Kredi Bank, first plied his trade as a Sales Manager for Globacom, one of Nigeria's foremost telecom companies. In 2010, he became a Business Development Manager at Funds and Electronic Transfer Solutions (FETS) Limited, a pioneer of mobile payments in Nigeria.
He then held management-level positions at Renmoney, a prominent microfinance bank and digital lender, and Director-level positions at OPay. 
Armed with these experiences, Abimbola began to observe gaps in the financial services industry he aimed to close.
"For instance, the average consumer in Nigeria uses a separate app for borrowing, another one for saving, and another one for investing. In some cases, some use a particular platform for the purpose of making payments only," Abimbola says.
He then brought on Samuel Orji, a legal professional and seasoned investment professional, as co-founder. His most recent position is with a US-based emerging markets-focused VC investor, where he has been responsible for leading fintech investments across Sub-Saharan Africa.
Kredi was pretty much the brainchild of their combined experiences in the market.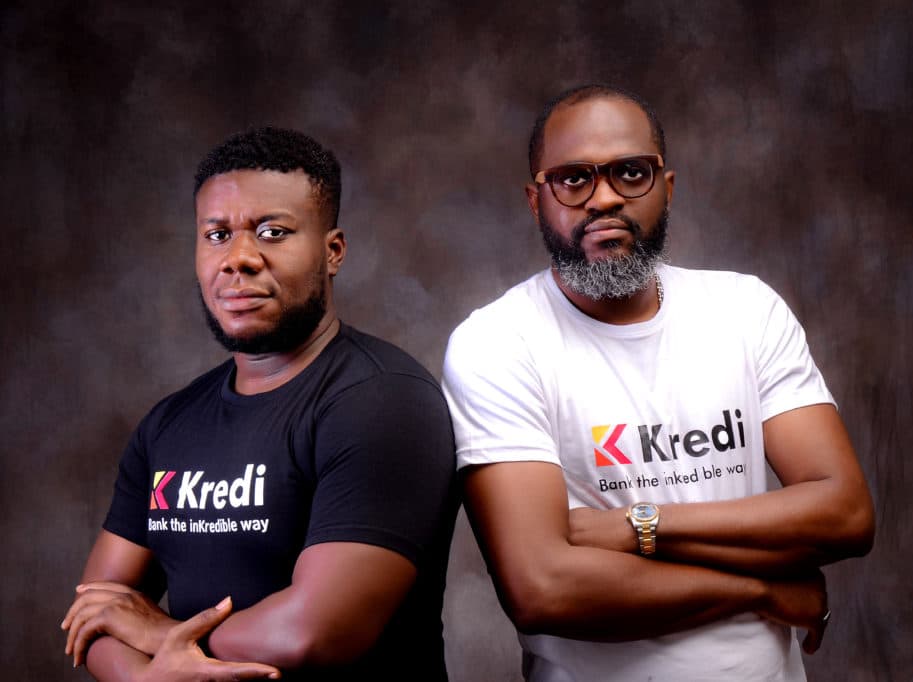 "The early foundations for Kredi started being laid in early 2021. Over the past few months, we have been building our fully-digitised bank (Kredi Bank) in stealth."
They built Kredi to provide solutions across five financial areas: Savings, Spending, Investing, Borrowing (Loans), and protection (Insurance) for Small and Medium Scale Enterprises (SMEs) and individuals at the mid-bottom of the pyramid.
"We aim to be a one-stop-shop for financial solutions and be a welcome break from the current fragmented solutions that characterises the market. We currently serve users primarily through our apps (Kredi) available on the Android and iOS stores.
"However, we are developing a diverse suite of products that would enable us to reach users via multiple channels including web and offline through agents."
According to Abimbola, after executing the pilot phase that saw the company gain over 8,000 users across the country, it is now poised for a full launch.
Building in a highly competitive market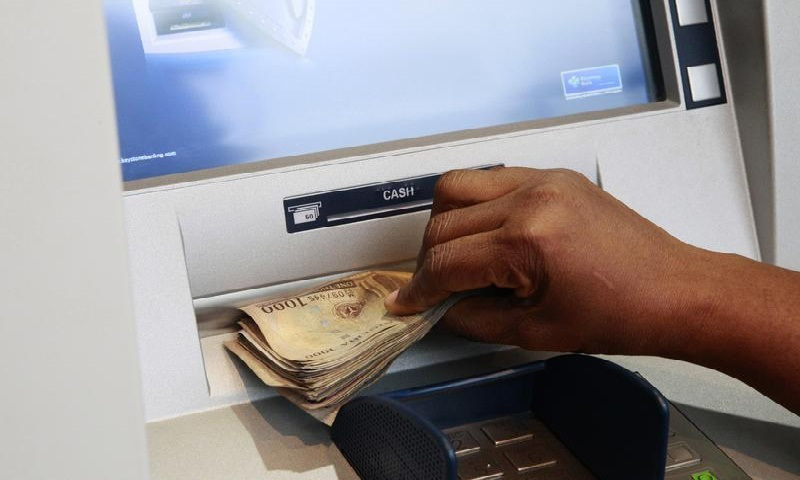 Kredi will be entering a space currently dominated by traditional financial services companies, digital banks, and payments companies, but its unique offering seems to be catching on with its users.
Its competitors include commercial banks, neobanks like Kuda, Sparkle, Carbon, Fairmoney, and companies like Branch playing in the micro-lending space.
Side Note: Both Carbon and Fairmoney started as micro-lending companies before making the transition to digital banking.
Interestingly, three of these neobanks — Kuda, Fairmoney, Sparkle — have raised a combined $125 million in 2021 alone, signifying investor confidence in digital banking, not unlike other parts of the globe.
Besides bringing a one-stop-shop for the entire spectrum of financial services, Abimbola believes Kredi's focus on the mid to lower market, which has a fatter tail, is a significant advantage.
While major Neobanks have either followed a payment driven model or a credit led model, Kredi's core business model is similar to that of other banks; mobilise deposits and then invest and issue loans.
Remarkably, Abimbola points out that the business has witnessed strong growth in fees from its B2B component.
"We are also leveraging our robust payment experience and expertise to provide API-based payment infrastructure services to fellow fintech startups that are either not fully licensed or don't have the technology to carry out mass payments," he explains.
Abimbola also affirms that Kredi's payments arm has generated substantial revenues, and it's currently growing really fast.
Kredi's growing pains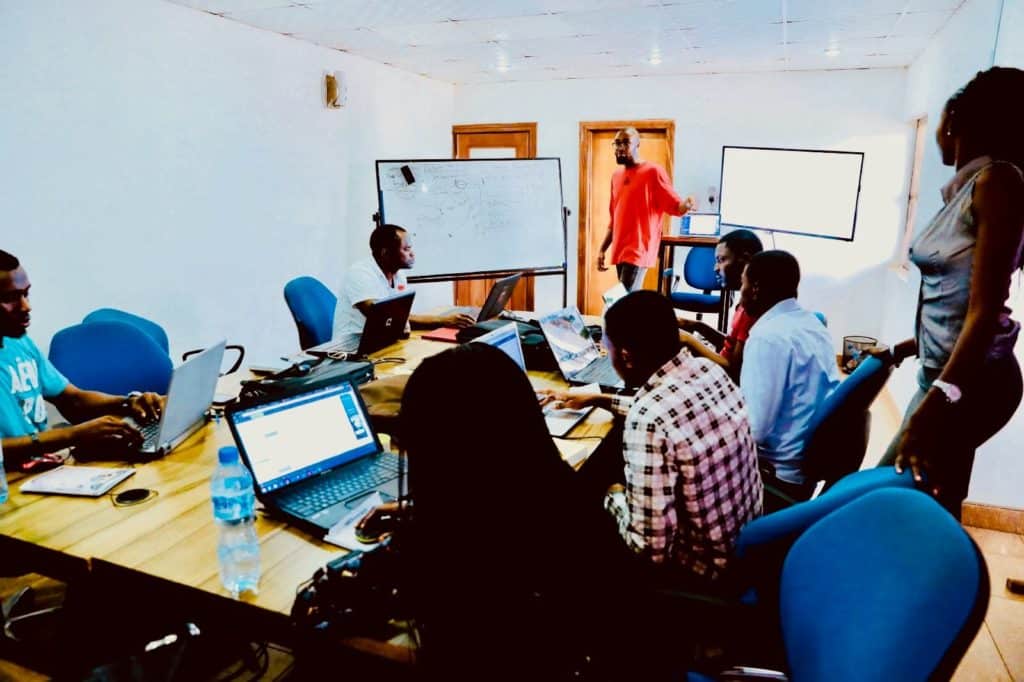 Kredi has only been in existence for a few months. Most of it has been spent setting up the groundwork for the business.
"We only just kicked off our pilot phase. However, we have grown quite well. We have already exceeded $10,000 in monthly revenue and processed over $2.4 million. We expect to break into profitability in the next couple of months," Abimbola says.
According to Abimbola, Kredi currently has over 8500 users, and about 65% (5,525) are monthly active users. The company defines these as people who conduct at least three transactions on the platform each month.
"Worthy of note that we got these numbers in our pilot phase, without any marketing spend. Major partners on the B2B side of things include Crowdyvest, Youverify and Chipper Cash. We have a strong pipeline of B2B partners lined up."
Kredi's growth in a short space of time has not been without its fair share of challenges.
A recurring trend among budding tech entrepreneurs we've featured in the last few years has been the difficulty of securing talent. Kredi was not an exception in this instance.
"As with any startup, it's never an easy ride to get people to buy into your dream early on. But we have been extremely lucky to have come across some amazing folks who chose to go on this journey with us," Abimbola reveals.
He also says that the company has maintained a healthy workplace culture for its talented team.
"We are proud that we are building an atmosphere that encourages openness, intellectual curiosity and empathy. There's still a long way to go, but we are excited for what the future holds on this front."
Future growth and expansion plans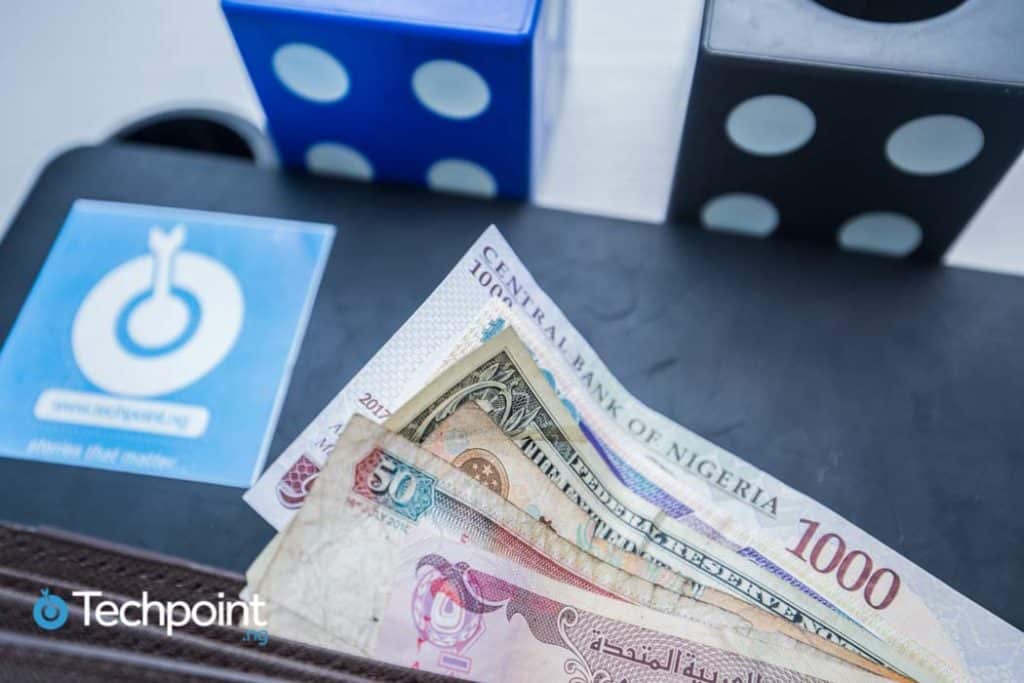 So far, Kredi Bank has been largely bootstrapped to date with some support from Angel investors. Abimbola reveals that he wanted to lay the groundwork for a financial services company, before approaching institutional investors.
"We have secured all the required licenses from the relevant regulators. We got to 8,000 users without any marketing spend. Customers clearly like our product. And we have big-name players looking to partner with us. We are at an inflection point in our growth and we are looking to scale this up."
The company is currently on the verge of opening a pre-seed round, and the founder says that investors are interested, clearly amazed by the traction the company has built without external funding.
"This fundraise is exclusively for the purpose of driving growth and scaling up the business. This contrasts sharply with the practice in the industry where a significant chunk of initial fundraising is typically channelled towards securing licenses," Abimbola avers.
In the short term, the company is focused on growing its customer base in Nigeria and rolling out new products to serve customers of other banks. One of such products is "Trickle".
Though Abimbola didn't explain in much detail, Trickle will be a multibank savings and investment platform that would enable users save and invest while they spend.
In the medium term, a continental expansion seems to be in the works.
"Rwanda would be our first destination; we already have arrangements for a licence there in the pipelines. We have also identified a few other markets, some in Francophone Africa others in Southern Africa."
Last year, our trend analysis of Nigeria's fintech sector using insights from McKinsey and PwC, revealed that fintechs have largely focused on people already in the banking sector, and rarely released products to bring people into the financial sector.
This, however, reveals that there's still much room for growth.
"We are bullish about this space. We believe that the current players have only scratched the surface and there is opportunity for innovation to go deeper and broader." Abimbola asserts.
Kredi's work might just turn out to be a first of many other companies looking to broaden the scope of digital banking in Nigeria.