Hi there,
Today I'm discussing:
Nigeria's first online housing portal
NITDA's Crackdown on data privacy abuse
A handful of other news
Nigeria's first online housing portal
On Friday, November 12, 2021, Nigeria's federal government launched an online housing portal to begin the sale of houses under the National Housing Programme.
The total number of houses ready for inhabitation stands at 5000 in 34 states, including the Federal Capital Territory, Abuja, although the projected number is 300,000.
Houses listed on the portal are bungalows, condominiums, and semi-detached bungalows that cost between ₦7 million ($17,067.68) and ₦16.2 million ($39,499.49) and target low and middle-income earners. Bungalows are sold with accompanying land.
According to Nairametrics, Babatunde Fashola, Nigeria's Minister of Housing and Works, said, "This is the first time we have a platform that every Nigerian has access to. This provides an opportunity for all Nigerians to apply and ensure a fair process of allocation."
Per Fashola, the portal is open to members of the public, adding that the online forms allowed for more openness, limited human interventions, and would hold the government more accountable.
Naturally, I searched for houses on the portal, starting with Lagos State but soon hit a snag; no homes were listed in the state. According to Fashola, the Lagos State and Rivers State governments have not provided any land for the programme.
Online application is compulsory with a non-refundable application fee of ₦10,000 ($24) with options to own outrightly, rent to own, or apply for a mortgage.
Clicking through the application portal, it appears a mostly online process with very little need for human intervention until the form is submitted. After this, the selection process becomes a bit vague but is said to be on a "first-come, first-served basis."
Considering ongoing woes with international passport applications in Nigeria — a predominantly online process — should Nigerians be wary?
Crackdown on data privacy abuse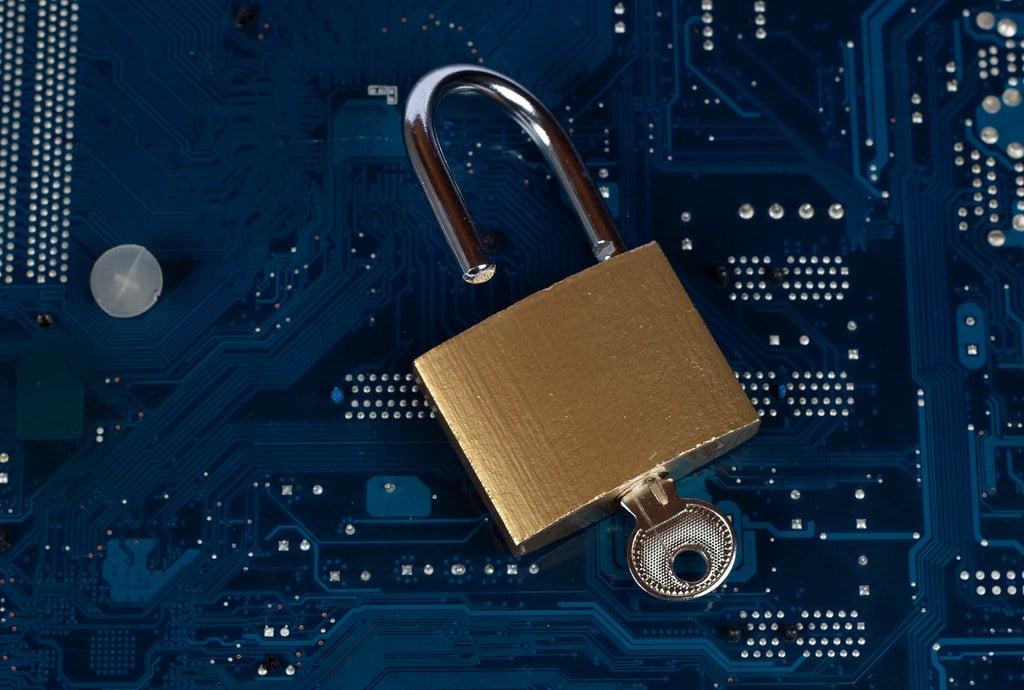 The National Information Technology Development Agency (NITDA) announced on Friday, November 12, 2021, its partnership with the Federal Competition and Consumer Protection Commission (FCCPC) to tackle data privacy abuse by money lending operators.
Section 17(a) of the Federal Competition and Consumer Protection Act (FCCPA) 2019 empowers the FCCPC to administer and enforce every Nigerian law concerning competition and the protection of consumers.
If I was to create a poll, chances are several of our Nigerian readers might have received a text message informing them that a named person had defaulted on a loan, with a bunch of veiled and not so subtle threats attached.
In August 2021, Soko Lending Company, a Nigerian online lending platform, was slammed with a ₦10 million ($24,277) fine by the NITDA for privacy invasion.
According to Hadiza Umar, Head, Corporate Affairs and External Relations, NITDA, "The Agency has received over 40 petitions from members of the public on the personal data abuse of some lending companies.
"The partnership with FCCPC will lead to a more robust and concerted regulatory approach which we believe would ensure that Nigerians get necessary reprieve from the illegal use of their personal data for money lending operations. The partnership would entail joint investigations, enforcement and possible prosecution."
At first glance, this seems to be a classic case of two heads is better than one, and I wonder if tales like these might finally become non-existent.
A rundown of the news
Some Ugandan news: On Thursday, November 11, 2021, African fintech startup, Chipper Cash launched its Global Stocks Investing product which would enable Ugandans to buy shares in US companies for as low as $1 (Ush 3,500). This follows several interesting plays by the company in the last few months — expansion into the US, Twitter Tips integration, and most recently, a $150 million Series C extension early this month. Reminiscent of fintechs like Chaka, Risevest, Bamboo, and Trove, this is the country's first fractional stock investing platform.
More Ugandan news: Zembo, a French startup with operations in Uganda, has announced a $3.4 million investment from Mobility 54 Investment SAS, DOB Equity and InfraCo Africa. Founded in 2018, the company sells electric motorcycles through a lease-to-own programme.
South African insurtech, Root on Thursday, November 11, 2021, announced a $3 million funding with plans to expand the low-code platform into markets in Europe. Invenfin, Base Capital, Savannah Fund, P1 Ventures, Luno and FireID took part in the round. Founded in 2016 by Louw Hopley, the startup is helping businesses and developers launch insurance products faster with less coding.
Sudan Internet woes: Sudan's Telecommunications and Post Regulatory Authority, on Thursday, November 11, 2021, issued a statement saying the Internet shutdown remains in force until further notice. This began on Monday, October 25, 2021, after news of an attempted coup began. Courts have ordered the restoration of Internet services twice — Tuesday, November 9, 2021, and Thursday, November 11, 2021.
In case you missed it
What I'm reading/watching
Ancient Olympia to be digitally preserved. Read
Instagram users to get $10,000 bonus for posting on Reels. Read
Inside Bill's Brain. Limited series on Netflix. Watch
Opportunites
Blockchain Developer at Relsify. Apply here
Tushop is hiring a Talent Acquisition and Experience Manager in Kenya. Apply here
Applications to Startup Wise Guys are open for B2B SaaS startups in East and West Africa. Get more details here
Have a great week!