In March 2020, as the coronavirus swept through cities and triggered lockdowns in many countries, Toyin Akintayo asked himself, "What can give small businesses an edge against bigger ones?"
Why small businesses? For Akintayo, the idea to work with Small and Medium Enterprises (SMEs) stems from his two decades of running small businesses.
Although most of them failed, some succeeded. Currently, he runs Gift People, a delivery business, which, of course, uses his solution. As he laughingly tells Techpoint Africa, "Of course you have to use your technology so that you know what the customers are feeling."
SMEs account for 96% of businesses in Nigeria, providing 80% of the country's jobs. In the past five years, they've contributed up to 50% of the country's Gross Domestic Product (GDP).
But the ease of doing business is a challenge. As of 2019, Nigeria ranked 131 out of 190 on the World Bank's Ease of Doing Business Index, which is based on how conducive the regulatory environment is and stronger protection of property rights, among others.
Akintayo says, "It's tough to do business in Nigeria. Every small business owner is struggling. Struggling in terms of capital, operations, and infrastructure. My experience and my engagement with quite a number of small business owners taught me this."
And it was at this point that he arrived at his answer: digitising small businesses. The idea of BIZ301 was formed, and "That was how the journey began," he recalls.
The journey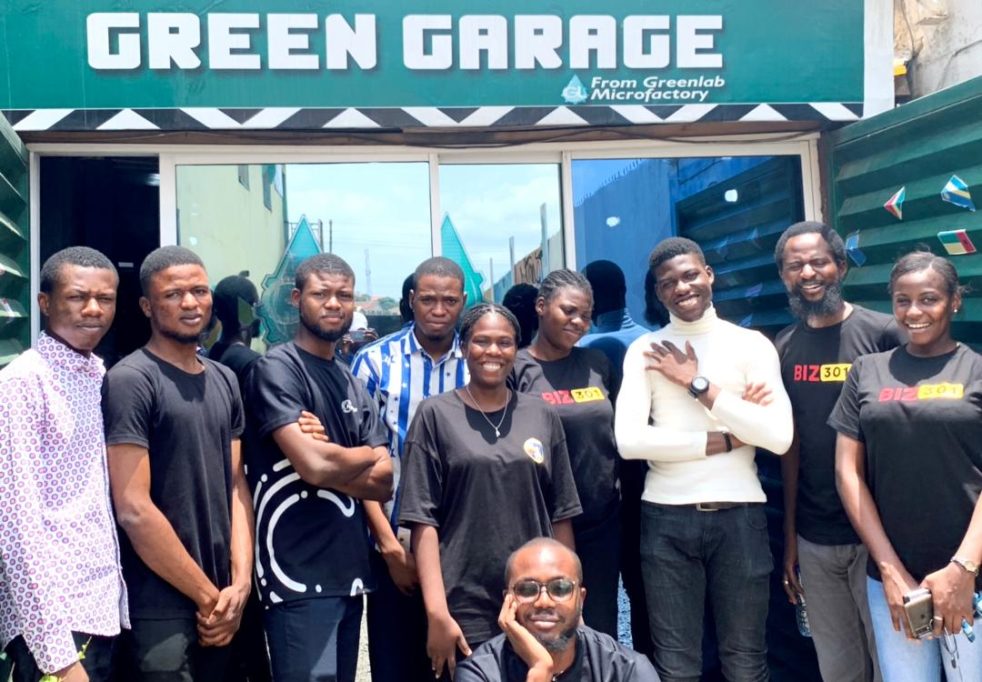 Most startup owners wax eloquently about how important a team is to the company. Beyond startups, a good team is always a recipe for success in any venture, and Akintayo began the journey by assembling his team.
"So I began to look at the areas of operation of small businesses? At this point, I sat at the drawing table and tried to understand the exact structure of small businesses. So I put together my team and said, 'Guys, we need to figure out how we can help small businesses in every aspect of their operation.'"
The journey to the actual launch, however, involved months of iteration and careful planning. From March 2020 to March 2021, Akintayo and his team worked on what would become BIZ301.
In the days between March and May 2021, after launching the platform in Beta, the company says it onboarded its first 100 SMEs, a number Akintayo says has doubled since its full launch in June 2021.
"This is simply through two methods: word of mouth and referrals from existing customers."
A strategy that he reveals is deliberate.
But what does BIZ301 do?
A suite of operations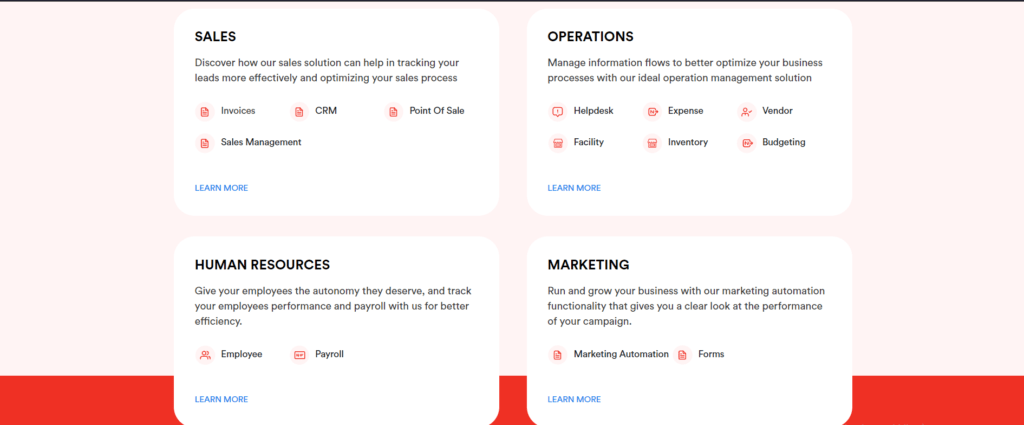 To explain how BIZ301 works, Akintayo uses the example of one of its customers.
"For instance, we have a customer who just delivers bread. He used to use manual invoices, but it was beginning to give him headaches. So we introduced BIZ301 to him.
"Now, when he gets to a customer, he issues them an e-invoice, and it records online. So when they make payments, it automatically updates, and reconciliation is made easy for him."
With a staff strength of three people — owner, driver, and marketer — Akintayo says he generates over 1,000 invoices monthly from over 30 supermarkets.
But beyond issuing e-invoices, the company offers a suite of operations. The platform currently has six applications that cut across four aspects of a business: sales, operations, human resources, and marketing.
Users can now access the finance, invoices, employee and payroll management, expense and budgeting management, helpdesk, and facility management applications. With the employee and payroll function, the business owner automates the salary payment process.
If a business offers after-sales support, the helpdesk application would be beneficial. To explain this, Akintayo explains this using another customer example.
"So, this company has multiple outlets, and they have issues reported from those locations daily. So what they did was, rather than the WhatsApp messages they were using, they signed up on our platform and used the helpdesk application.
"What that does is, all the reports from the different outlets come to a central point at the head office. So once they log in, they can see what the Abule Egba branch is complaining about. They need this and this; same goes for other branches."
Unlike WhatsApp, which would require a lot of scrolling, all the user has to do is filter by date or keyword. And there are no limits to the number of inquiries.
While all applications can be used as standalones, they can also be interwoven. Using the bread supplier as an example once again, Akintayo says,
"If his business grows in another six months or another one year, and the number of staff increases, we will introduce our employee and payroll management to him."
The idea is to help business owners piece together the fragmented aspects of their business on one platform.
Akintayo says the company caters for all aspects of the business. So, instead of using three or four different apps, all the user does is sign in on one platform where they can easily see everything going on in the business at once.
And with the ability to onboard employees, this eliminates the issue of calling in to get reports, reducing time wasted and possible errors.
The first user licence is free for life. So a sole-practitioner can sign on to use the service without paying but would have to pay to onboard subsequent users.
"As your business grows, we want to grow with you."
The business owner pays ₦1,000 per user every month for other user licences, so it works as a subscription model.
But how is BIZ301 funded?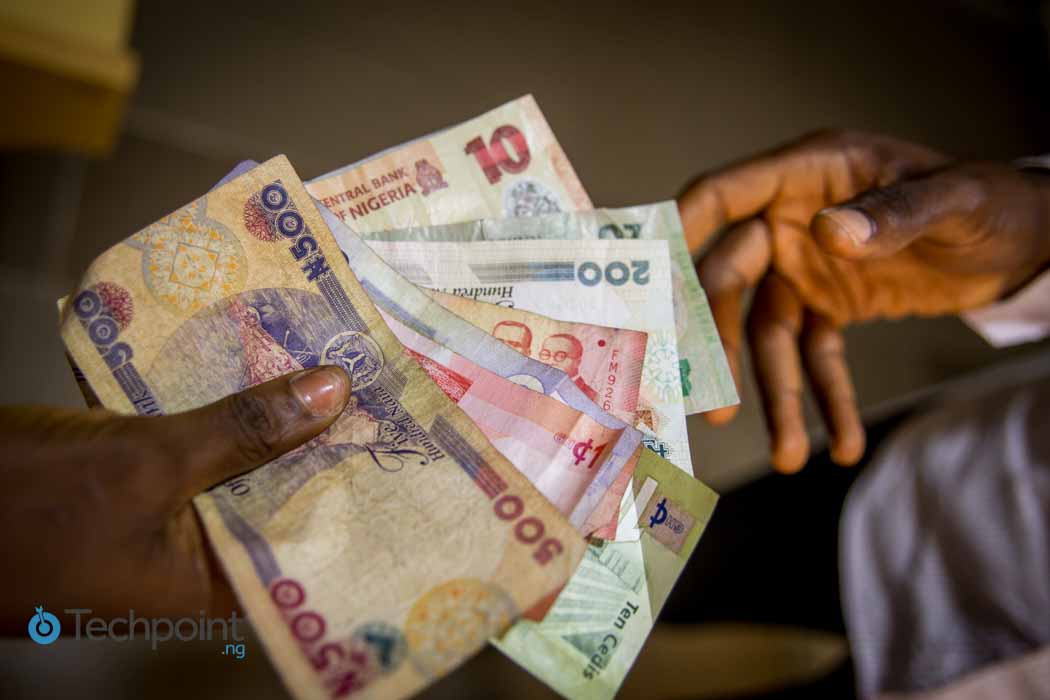 The company is currently completely self-funded. But the idea is to bootstrap the startup for as long as possible, and Akintayo explains why.
"We want to offer a competitive price. We see Zoho as our biggest competitor because they are also looking at the market now, as the African market is ripe. It's going to be very tough to be competitive if we get external funding.
To keep prices low, Akintayo says the company has "gone back to school," employing mostly university students — 70% of BIZ301's workforce.
"The moment we collect investors' money, we will be under pressure to jack up our prices and deliver value. So we want to be self-funded."
To better understand, Techpoint asked if BIZ301 would be open to funding if he finds an investor with the same values. In response, Akintayo said that it would still be a hard sell, citing experiences of friends who accepted investor money and began to face pressure.
Pressing further, we asked if this would still hold true in, say, two, three years, and he said, "Let's look at it case by case. In two, three years, we can evaluate the situation again. There are some core principles it must not affect, like pricing and the value we offer. As I speak, we want to remain the way we are."
According to Akintayo, the idea is to help businesses grow while easing business costs.
"The guy is already spending a lot, paying for the shop, bringing in products, and paying the staff. We are not going to place a huge burden by also saying, 'Okay, pay this amount of money for the software that would help you integrate every aspect of your business to one platform.'"
A not for profit?
While the goal is altruistic, BIZ301 is still a profit-seeking venture. Apart from the subscription-based model of user licences, the company earns a commission on transactions.
For example, when a user issues an invoice and gets paid, the company takes a commission — ₦100 — of the amount. So even on a free user licence, a business owner still pays some money. A freemium model, so to speak.
Using the payroll application as another example, the company collects a payroll administration fee. This means that, for every employee salary paid through the platform, BIZ301 gets ₦150. So if you have three employees, the startup earns ₦450.
As long as the small business owner is making money, BIZ301 makes money too, free user licence or not.
Present challenges; future conquests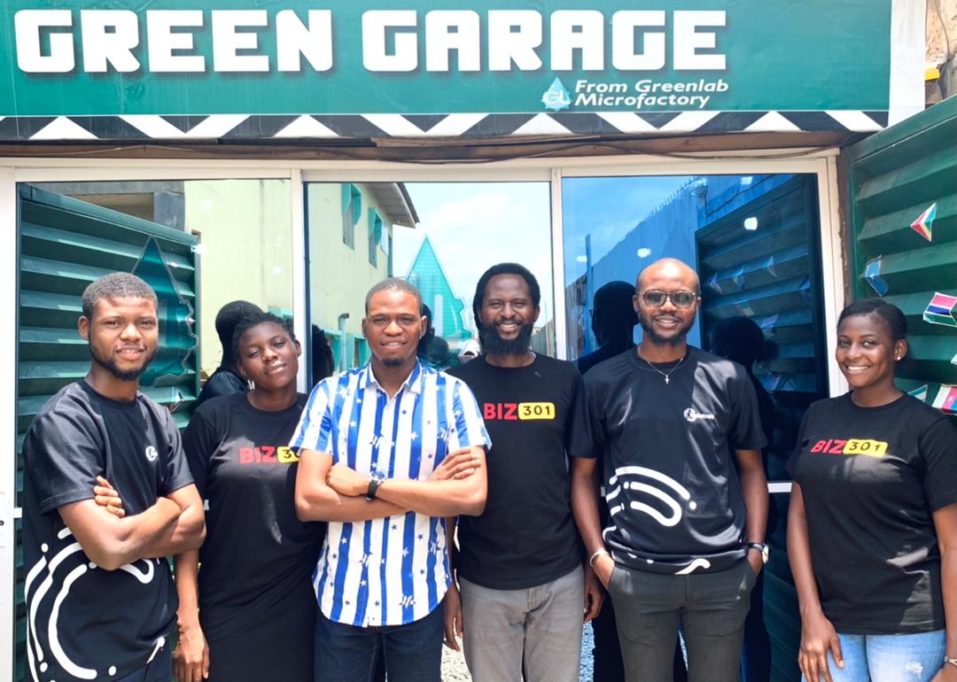 With a team of seven, Akintayo says the biggest challenge currently is slow onboarding due to a lack of technical know-how.
"People are not as tech-savvy as we think. A lot of these people are not our peers and may not understand how to use this application. I don't want people just signing up, and they are not using it. I want to onboard people and show them how to integrate different parts of their operation."
A challenge that he says he is willing to take on and hopes the work being put in now would translate into more revenue in the long run.
"Organic growth is critical at this stage we are in, so we are using word of mouth and referrals deliberately rather than doing a lot of publicity and advertising, and we are okay with it."
Currently, he has a short-term plan, which he hopes to execute in 36 months.
"We've earmarked about eight cities in Nigeria that are critical for us. People are signing up, but we need someone on the ground who will provide that hand-holding, and we are looking at the next six months."
An ambitious project, to be sure. The eight cities are Port Harcourt, Kaduna, Ibadan, Kano, Abuja, Awka, Ilorin, and its current base, Lagos.
Over the next 36 months, he hopes to be in 10 African countries and says groundwork is already being done in three of them. An endeavour Akintayo believes is doable based on previous successes.
And although he says the business management space in Africa is nascent, he welcomes more players. Still, he decries the challenges of inconsistent tech policies, which he calls reactive rather than proactive.
"It's okay to look at what has been done in more developed climes. Sit down and ask yourself, 'What can we adapt, what changes can we make to get this to work?' The government needs to create idea-enabling policies, so the tech space grows."