It would be pretty difficult to miss small stores on the streets of Nigeria, selling anything from cookware to clothing or electronics. In some buildings, you would find shops stacked to the roof with wares. The arrival of the pandemic seems to have changed the perspective of some small business owners.
The Ministry of Industry, Trade and Investment put the number of Nigerian MSMEs at 37 million and data from the National Bureau of Statistics (NBS) and The Small and Medium Enterprises Development Agency of Nigeria (SMEDAN) shows that they account for 96% of businesses in Nigeria.
This sector has contributed up to 50% of the country's Gross Domestic Product (GDP) in the last five years and provides up to 80% of jobs in the country.
These numbers are not exclusive to Nigeria as the United Nations(UN) also records that MSMEs account for 90% of businesses across the globe, and provide 60-70% of employment.
Despite its importance, significant problems have been plaguing MSMEs in Nigeria. Though the country's government has been trying to implement relief policies and business incentives, few businesses can benefit, as most MSMEs are in the informal sector.
For context, these are businesses that are not registered or protected by government regulations. As these academic researchers found out, the actual size of Nigeria's informal economy is challenging to verify.
The NBS says the informal sector accounts for 99.8% of MSMEs, and only 10% were registered with the Corporate Affairs Commission (CAC) — primarily as business names.
Per academic researchers Roberto Dell'Anno and Omobola Adu, Nigeria's employment uncertainties and rapid urban migration are responsible for the rise of informal businesses.
(Un)foreseen side effects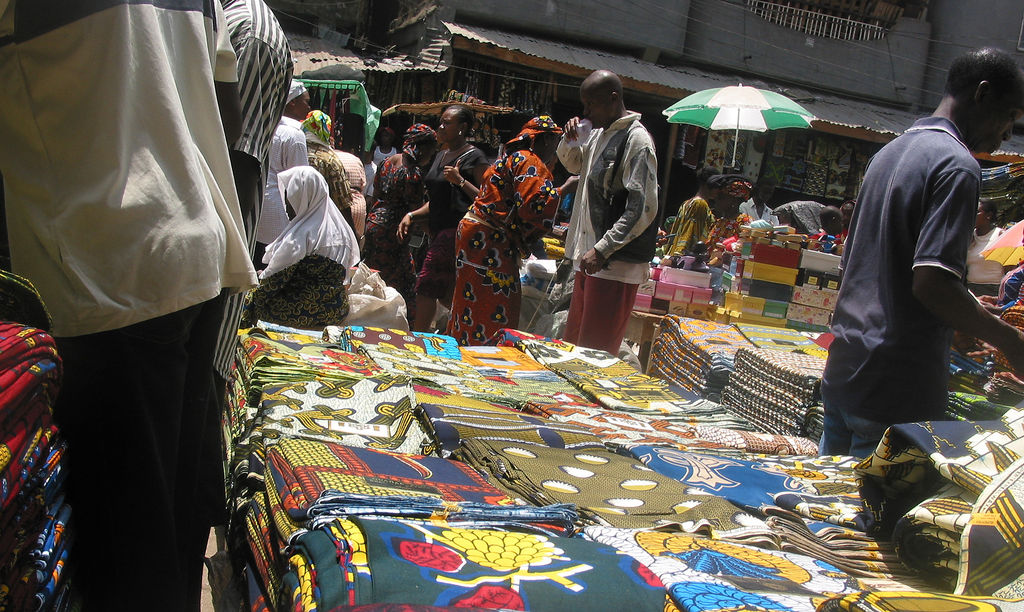 While the number of unregistered MSMEs might not seem like a big issue at first glance, a closer look reveals that such businesses could be missing significant fiscal benefits and escaping taxation.
Nigeria's Finance Act, for example, exempts businesses with an annual turnover of less than ₦25 million ($61k) from paying income tax. On the other hand, a deep government mistrust seems to keep micro-businesses from formal registrations and paying taxes.
However, the arrival of the pandemic created a lot more problems for MSMEs across the globe, and Nigerian business owners faced problems born from systemic and infrastructural challenges.
Peter*, a small business owner running a logistics and haulage service in Lagos, Nigeria, explains that he started this business as a side hustle during his National Youth Service Corps (NYSC) in 2018.
"Getting a job after service was not certain, so I had to focus on developing my business to make ends meet. Even after I got a job, I have kept running my business," Peter explains.
Peter, who ardently follows business developments in the media, says none of the publicised government incentives has ever interested him. For him, the goal was to "hammer" (hit it big with his business) while staying away from prying government eyes.
However, the arrival of the pandemic and the lockdown that ensued changed Peter's perspective.
"I began to question my entire business model, and I kept wishing I could access the loans from the Central Bank I kept seeing on TV," he muses.
Recall that the Central Bank of Nigeria earmarked a ₦50 billion COVID-19 relief fund which it reportedly disbursed to qualified SMEs after some strange delays.
With government incentives treated with deep scepticism, some Nigerian businesses had to find ways to survive.
The struggle for survival
In an interview with Techpoint Africa, Ope Adeoye, CEO of Nigerian fintech, OnePipe, argued that a typical trader that leaves his home with ₦100 in his pocket would make all he needs for that day and eat it up on that same day.
Nigeria is touted by the World Bank as one of the world's poorest countries, with 40% (83 million people) living below the poverty line. The informal economy has been a major means for livelihood, but lockdown enforcement in the country's major cities in 2020 puts these livelihoods at risk.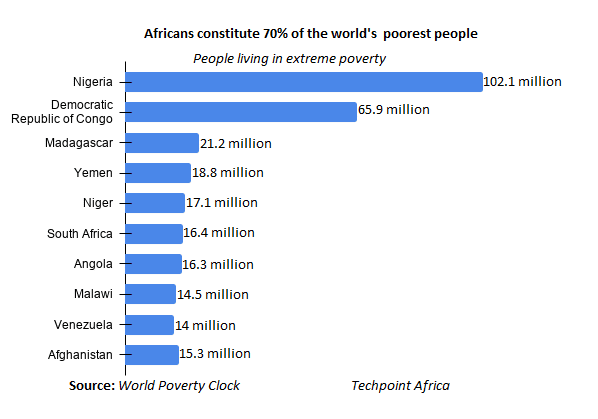 The outcome was pretty different for most people. Luckily enough, it was business as usual for some who sold essential goods and services like food and groceries. But it was not the same for others.
"For weeks, we were indoors, wondering how long the food we had stocked would last before the lockdown was lifted," Efosa, a small-scale Lagos-based fashion designer, recounts. "Naturally, clothes fell in the scale of preference for most people."
During the partial lockdown, Efosa says his son helped him sell off his old printers on the classifieds marketplace, Jiji. He then realised that business was still going on, just not in traditional markets.
"I began to consume a lot of YouTube for ideas on how to improve my skills. I no longer had to get ideas for fashion styles I saw in the market. A lot of them were already online."
Being averse to going to government offices, Efosa eventually discovered that he could register his business online, an essential prerequisite for loans he was trying to access.
Cynthia, an artisan soap-maker based in Delta State, Nigeria, reveals that nothing much changed for her business during the lockdown. If anything, orders only increased.
"Still, I discovered I could be doing more with my business if I improved my online presence. I wanted it to be more than my WhatsApp status, you know," she says.
Perhaps, the most drastic change we observed in our various interviews was Peter's logistics and haulage service.
"When I started, all I had was a business card, and people could only reach me via calls. After my reflection, I employed someone to help me create a website where people can just use the tools and filters there to place an order and get quotations," he explains.
Peter's scope expanded to running ad campaigns on Google and Facebook and getting a feel of other established businesses running his line of work. As a first step, Peter registered his business name and built a team for his business.
"It feels like I'm starting a different kind of business all over again, but I'm excited at this new journey."
As for government incentives, neither Efosa, Cynthia, or Peter expressed much interest, but they unanimously agreed that several small businesses need as much government support as possible.
Charting a way forward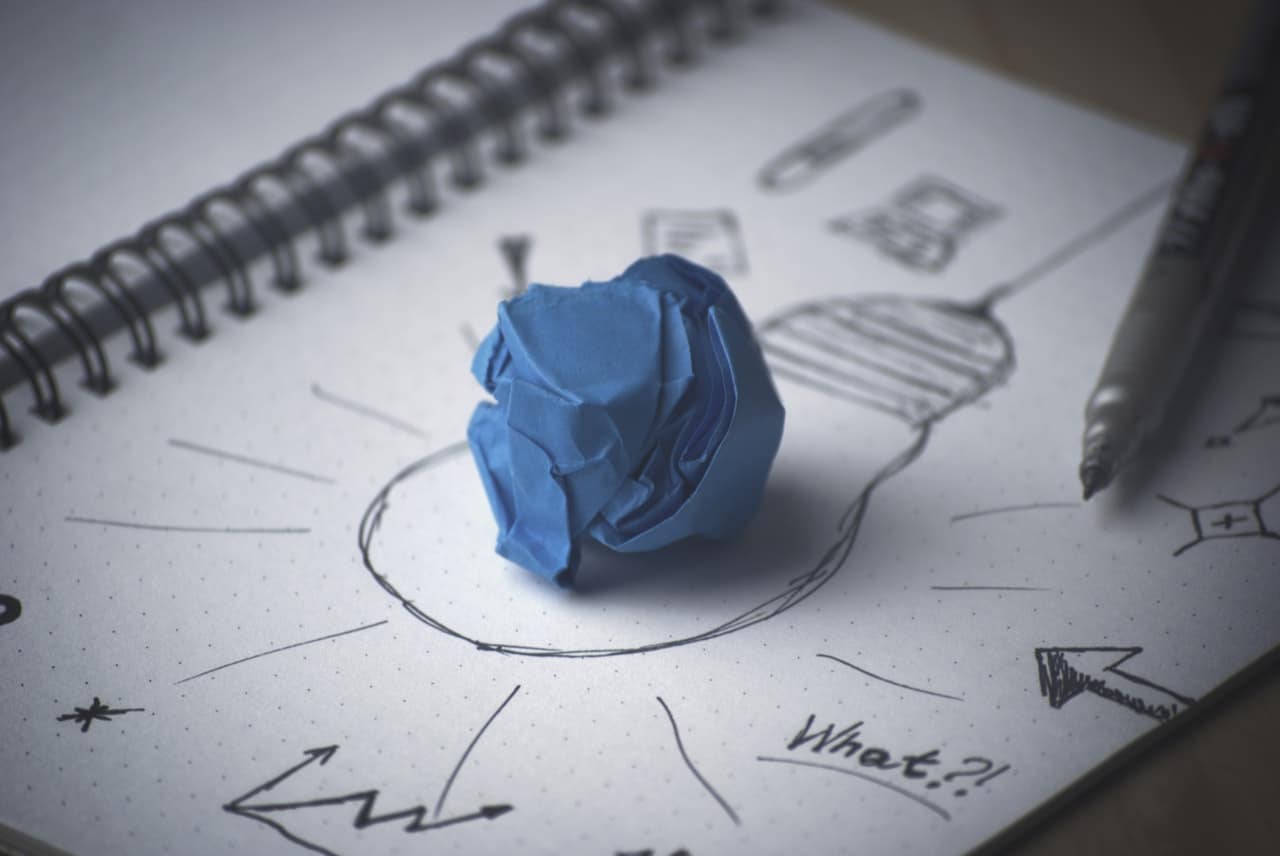 The UN has designated today as World MSME day with the theme: "MSMEs: Key to an inclusive and sustainable recovery". The UN posits that achieving the Sustainable Development Goals (SDGs) and an economy that is greener and fairer requires resilient and flourishing MSMEs everywhere.
Per the UN, pandemic recovery efforts are being presented as an opportunity to "rebuild better", particularly by prioritizing sustainability, resilience, and inclusiveness.
So far, the Nigerian government has primarily been in the news with talks of supporting businesses with relief funds, but this might not be the best approach.
"It has to be beyond money and tax breaks. Issues with power, roads, security, and other harsh business conditions will likely soak up the money in a blink of an eye," says Efosa.
He also claims several people are still without access to information on how they can digitise their services, which could be a severe bottleneck to MSME-driven economic recovery.
To celebrate this day, we can all take a moment to appreciate the importance of these businesses and how difficult the pandemic has been for them.
*The actual names of these business owners have been withheld upon request. You can reach out to us should you wish to contact any one of them.