Over the years, education has evolved from self-education through self-directed play and exploration, acquiring a vast knowledge of plants and herbs for agricultural purposes to teaching certain expectations and behaviours to children.
In recent years, education has changed into a tool for children to learn and apply their talents or skills and for young people and adults to understand the competitive nature of the workforce.
Similarly, with the advancement of technology, students are no longer restricted to the four walls of a classroom to learn a new course, acquire a skill, or advance in a specific field of interest.
Globally, technology is rapidly transforming education. While edtech in Africa is moving slower due to power shortage and low Internet penetration, some African edtech startups like Ulesson, M-Lugha, FoondaMate, and Tuteria are helping Africans learn.
According to an article by Ivan Kubicova for WorldRemit, a fintech company, Tuteria, a company that connects students with qualified tutors in their neighbourhood, is one of the few edtech startups changing education in Africa.
In addition, research by Brandon D. Faroa, a Psychology lecturer at the University of the Western Cape, shows that tutoring may be one of the most critical strategies for facilitating student engagement to achieve academic success.
Plus, tutoring helps increase a child's motivation and attitude to reach their full learning potential.
As a result, Godwin Benson, CEO, and Abiola Oyeniyi, CTO, launched Tuteria, an edtech company, in 2014 to make learning accessible to learners who want to reach their learning potential.
Recognising an opportunity and seizing it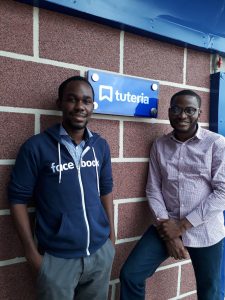 Benson was hired in 2005 to tutor a child who was struggling with maths. However, payment was delayed after teaching, which troubled him greatly.
That wasn't his first time tutoring, as he did it alongside his studies as a Systems Engineering student at the University of Lagos, Lagos State. He met Oyeniyi in the university, where both finished with first-class honours from the same department.
That experience got him thinking, how could a seamless method ensuring payment for tutorial services be created?
"After Abiola (Oyeniyi) and I graduated, I realised this was still a persistent problem. Also, I noticed that parents often found it difficult to get qualified tutors who could actually deliver on their promise," he explains.
Benson recognised a valuable opportunity in the education industry to create an innovative platform that would benefit both students and teachers, and he decided to seize it.
It would be nine years until Tuteria was launched.
"As of 2005, Tuteria was just an idea in my head. I didn't know how to implement it because Abiola and I didn't have the resources until 2014," he says.
Making learning accessible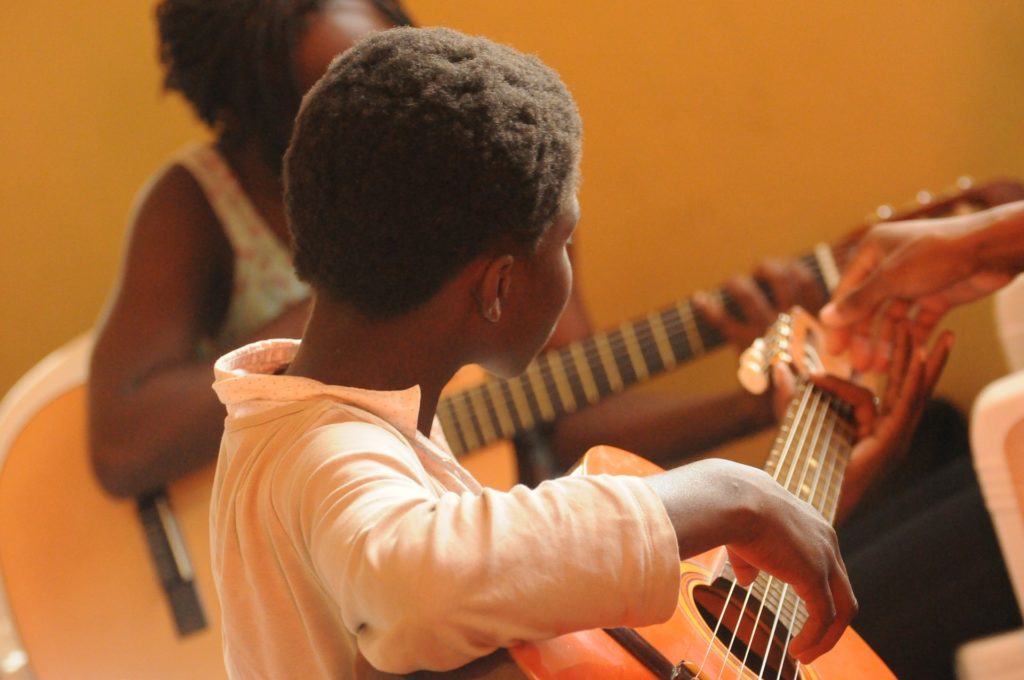 Tuteria believes that everyone is a learner and that people are always eager to learn one thing or the other based on their interests. The company makes learning accessible to everyone in Nigeria, regardless of their level of education.
The company has tutors in all 36 states of the country and the Federal Capital Territory, Abuja.
Tuteria explores learning beyond the classroom. It covers some subjects and courses taught in primary, secondary, and tertiary institutions, with tutors available for international exams such as the IELTS and GRE.
Also, the company covers skills and professions such as make-up, dance, photography, swimming, coding, music, and public speaking.
Tuteria makes learning more convenient for their learners. Essentially, lessons can be delivered at their preferred location, physical or online.
"We've always been very big on convenience for our learners; hence we make it easy for them to reach us and access our service. They can request for our services via phone call, WhatsApp, social media platforms, emails or just walking into our office in Lagos," Oyeniyi mentions.
Tuteria also ensures that tutors are assigned based on their proximity to the location of the learners.
"All of our tutors go through rigorous verification and assessment processes, and only a small number of them are hired. They are about 20%," he reveals.
The company believes that background and security verifications and tutors' assessments are essential to ensure the learner's safety.
Championing convenience with Tuteria 2.0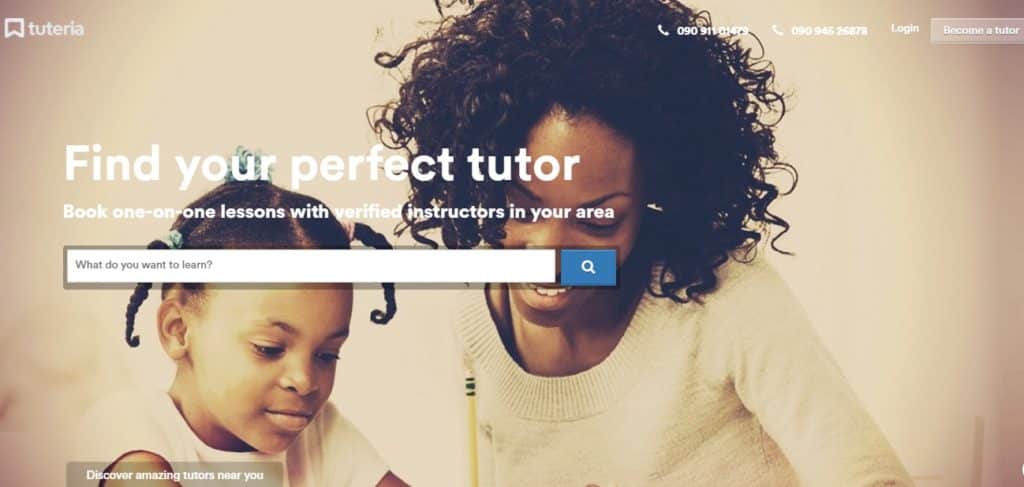 In May 2021, Tuteria launched Tuteria 2.0, an upgraded version of its website, to continue to make "the learning process more seamless, effective and affordable."
With the upgraded version, parents or students can submit a request by describing what they are looking for in a tutor and providing information about their child or themselves.
Pre-assessment tests are also given to children in person after tutors have been assigned to determine problem areas.
Parents can give detailed descriptions of their child's learning needs. The algorithm will automatically generate tutors that have experience in that area.
They can filter tutors generated after placing a request based on their budget to get who works best for them. Each lesson features a progress report that parents can view and detailed follow-ups from their learning support staff regarding their child's progress.
"We also make certain that lessons are as convenient as possible for our students so that they can choose their own schedule and mode of instruction. With our platform's recent upgrades, they can also now optimise their request by budget and see tutors who fall within that range," Benson says.
Tuteria's pricing system is based on an hourly rate per student, with tutors free to set their rates for each subject. The upgraded platform helps users pay directly on the site and initiate contact with their selected tutor immediately.
"There is no fixed fee. Every tutor on our platform determines their own fee. Furthermore, the number of days and hours spent learning determines the cost of learning. However, we take a 15% to 30% cut of the total cost, while the tutor earns between 70% to 85% of the fee, depending on their rating and experience," he clarifies.
"We are excited about the use of video courses and the convenience they bring as more Nigerians embrace digital learning," he adds.
Growth and expansion plans in a challenging economy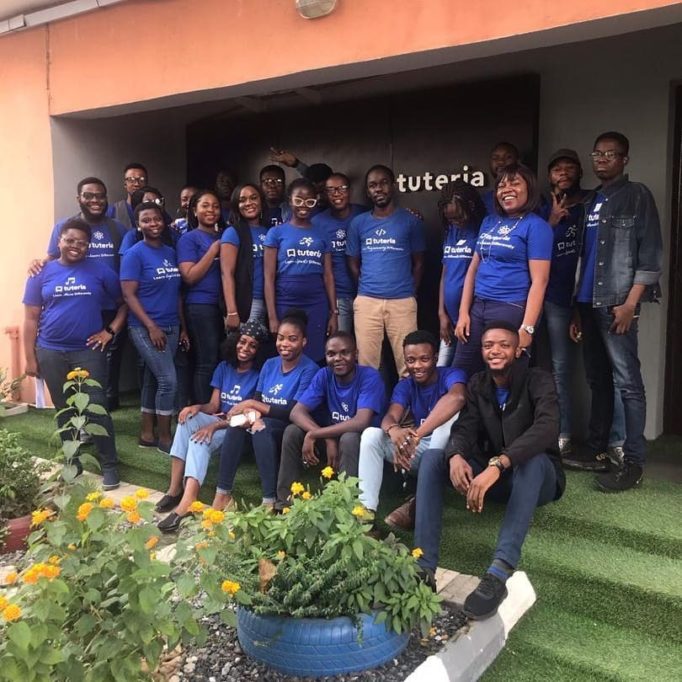 Tuteria has over 3,000 tutors and has served over 50,000 learners since its inception. This includes academic and non-academic learners and qualified tutors in a wide range of subjects.
The majority of their funding comes from the revenue they generate. The startup has also raised money from a few private investors.
"We receive over 500 tutor applications each month. However, we are unable to track the number of our learners because their requests vary across academic, exam preparation, skill acquisition, and other interests," Benson says.
"Still, we continue to record impressive growth every quarter, and we have several new and innovative products and services in the works we believe will contribute further to our growth, "he adds.
However, the unstable economic situation of the country is a challenge for Tuteria.
"It is no secret that the average Nigerian's purchasing power has steadily declined over the years. When someone is unable to afford as much as they once could, they look to cut as many expenses as they can, even if it means foregoing critical needs such as good academic tutoring for their children," he points out.
Nonetheless, the company claims to have addressed the issue by introducing a budget optimisation feature on its upgraded platform. This allows parents or learners to filter the estimated cost based on their budget and only see tutors who fall within that range.
In addition, Oyeniyi attributes the company's success to Tuteria's incredible team.
"The team has been incredible. It is difficult to find dedicated people to work in a startup because it requires consistency and diligence, but we have been fortunate in that regard."
Tuteria intends to expand into other African countries as it grows.
"Specifically, we are looking to expand to Ghana. There is no similar service in Ghana. Most especially, there's a lot of potential for us there. We really don't have a specific launch date for Ghana now. It is part of future projections but nothing specific now. "
The co-founders believe that the Nigerian edtech industry is exciting because it is young and has a lot of potential for Tuteria to thrive.
"Typically, the tech ecosystem has been skewed toward fintech, but it's great to see more attention being paid to edtech, especially given how much it helps solve the African continent's education disparity," Benson mentions.
Likewise, the co-founders are confident that the edtech community will continue to produce innovative products and services, and they are eager to explore them to make learning more accessible to all Nigerians and Africans at large.