Hello,
Today I'm discussing:
54gene's $25 million Series B funding
Building a hardware startup through resilience
Techpoint Africa's Privacy Roundtable
54gene raises $25 million Series B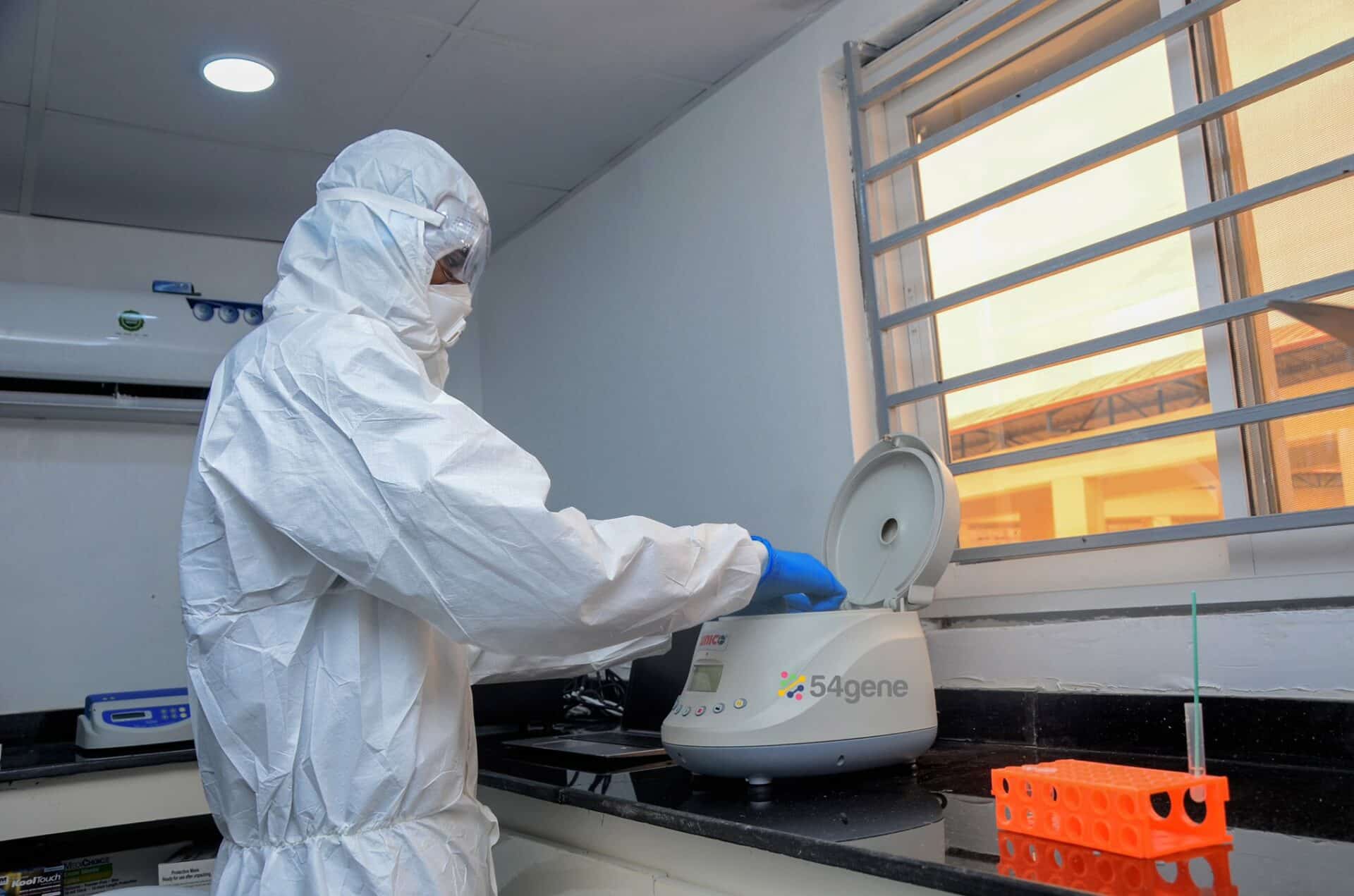 On Thursday, September 16, 2021, African genomics research startup 54gene, announced a $25 million Series B round.
The funding will be used to expand the startup's sequencing, target identification and validation, and precision medicine clinical trial capabilities, enabling drug discovery in Africa for Africans and the world.
Cathay AfricInvest Innovation Fund led the round. Existing investors like Adjuvant Capital, KdT Ventures, Plexo Capital, Endeavor Capital, and Ingressive Capital participated in the round.
Launched in 2019 by Dr Abasi Ene-Obong (CEO), 54gene is a healthtech company centred around unlocking scientific discoveries and enhancing diagnosis and treatment outcomes across Africa and the rest of the world.
The funding will be used to expand its genomes and molecular diagnostics department across Africa, guaranteeing that African patients have access to reliable diagnostics and enabling the adoption of precision medicine in clinical settings throughout the continent.
According to Dr Ene-Obong, the company plans to expand its contribution to global drug discovery by investing in the development of life science skills on the continent, something which this fund will facilitate.
For context on what 54gene does and why you should care, you should revisit this story as told by the startup's COO, Delali Attipoe.
Building a hardware startup through resilience
While every business person's route to entrepreneurship is different, all entrepreneurs have similar traits, one of which is resilience.
And Vilsquare's Co-founder and CTO, Obasegun Ayodele, epitomises resilience.
How so? Although Ayodele was introduced to the hardware space when he was in secondary school at LAUTECH International College in Ogbomosho, Nigeria, he failed at the four different startups he founded.
But rather than throw in the towel, he learnt from his failures and moved on, knowledge in hand. Along the way, he debunked many entrepreneurial myths.
Chimgozirim took us through Ayodele's journey to building low-cost hardware solutions for Africans.
Read his inspiring story: After failing at 4 startups, Obasegun Ayodele is making hardware accessible to Africans with Vilsquare.
Techpoint Africa's Privacy Roundtable
In January 2021, we conducted a Twitter poll to gauge public opinion on WhatsApp's planned privacy policy update. Of the 210 respondents, 118 were unconcerned about the policy change.
Few African countries have data protection regulations. Senegal, for example, has implemented such regulations. However, the vast majority do not have any legislation in place.
According to Privacy International, a UK-based registered charity that defends and promotes the right to privacy worldwide, although the number is slowly rising, only 24 African countries have adopted laws and regulations to protect personal data.
Because this is a problem in Africa, Techpoint Africa has launched the Privacy Roundtable, a monthly series focusing on privacy issues and happenings in Africa, with input from experts and non-experts.
Ogheneruemu gave us a sneak peek of what we can expect from this series.
Curious? Please read it here: Introducing the Privacy Roundtable: A little housekeeping before we begin
Did you see this?
GIGL, GIGM might integrate crypto wallets, DeFi products into their mobile apps "soon". Read.
What I'm reading and watching
Microsoft wants you to stop using passwords for its apps and services — here's how. Read.
Why Africans Were Historically Viewed As A Threat. Watch.
1957 High School Debate. Nigeria, Ethiopia, Ghana & South Africa. Prejudice, Part 1. Watch.
Opportunities
To support AI-enabled startups in Africa, Data Science Nigeria (DSN) AI Startup lab is organising an AI Startup summit.

Theme: Building Nigeria's Artificial Intelligence Unicorns: How to build scalable startups leveraging AI and Exponential technologies.
Date: Tuesday, 21, September 2021
Time: 5 p.m. (WAT)
Venue: Zoom
To register for the Webinar, click here.
Program Associate and Content Marketing Lead at Stack Shift. Apply here.
Have an amazing weekend ahead.
Victoria Fakiya for Techpoint Africa.