Nigerian fintech unicorn, Interswitch, has, for the past 19 years, led the way when it comes to digitising payments in Nigeria — where it provides most of the country's digital banking infrastructure — and other African countries.
Interestingly, an Interswitch alumnus founded TeamApt, one of the startups currently playing in the same space as some of Interswitch's products. Former staff of the unicorn occupy strategic positions in various Nigerian startups, with fintech giant, Paystack a notable example.
The company offers a range of products transcending Africa's borders like payment switching, payment disbursement, payment collection, and other mobile financial services. There is also its Verve card network which covers most African cardholders.
Then, there is Quickteller — a B2C and B2B platform (via a mobile app) — offering loan services, online shopping, and the recently launched suite of tools for businesses, Quickteller Business.
Wale Abba, born Adewale Otolorin, is the brain behind the widely used Quickteller by Interswitch, several banking apps and ATM interfaces, and other Interswitch products. Having actively built for 15 years, he's in the process of passing on his knowledge, experience, and influence to young people, something he calls "the greatest investment."
"I'm not a fan of doing so much in the public eye; I always like to be behind the scenes. But recently, I realised that to achieve some of the goals I've set in my life, I need to start coming forward a bit.
"In the past four years, I've been focused mostly on mentoring people on product design, time management, personality upliftment, and getting people to be more confident in themselves," Wale says.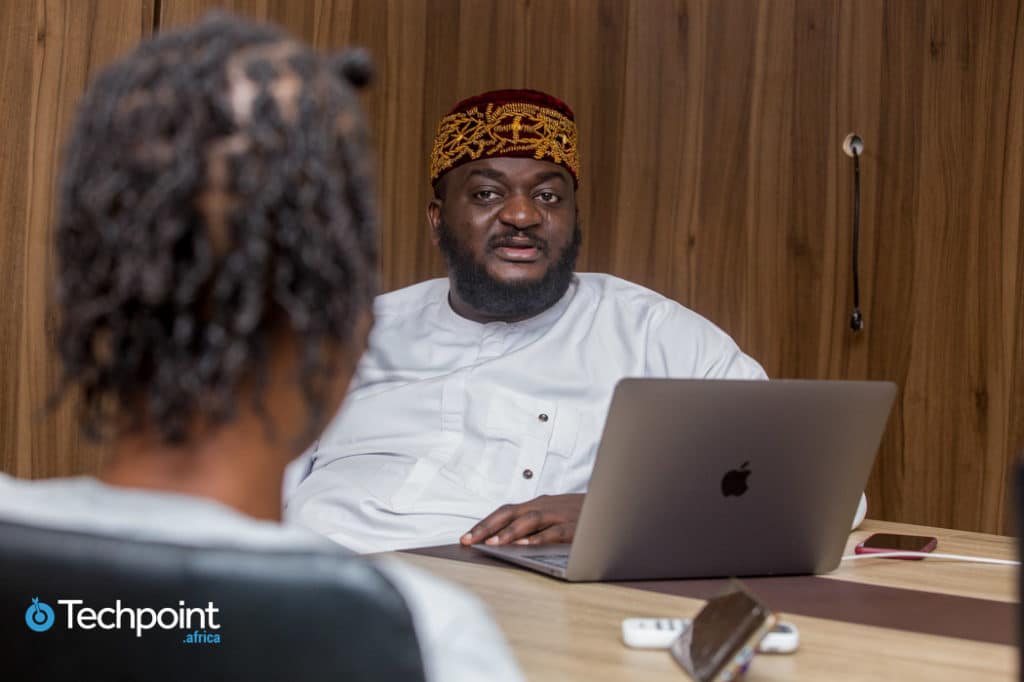 But, Wale did not always know what he wanted for himself.
In pursuit of happiness
If I were to describe Wale's growing up, I'd call it experiential.
One of nine children born to a father who was a politician at Amuwo-Odofin Local Government in Lagos State, his first serious exposure to graphic design was when he designed campaign fliers for his dad. Before then, he designed for fun when playing Commando Stimulator during visits to cyber cafes.
Growing up, he struggled with low self-esteem, which he hid behind stubbornness. However, he reached a turning point during his undergraduate studies at Portsmouth in the UK. He planned to study business information technology but was offered creative computing technology on resumption.
"I checked out the course, I went to the department and saw Playstation and Xbox consoles, and other fancy stuff. I was like, 'this is different,' and told them I was interested," he recounts laughing.
This explains why he spent most of his time in school building and designing. Apart from enjoying it, he wanted to get a good grade and land an excellent job in the UK afterwards.
But that changed when companies sent representatives to his school to find students who fit their organisations. He was surprised to find the best students in the department turn down jobs from these big firms to return to their countries to pursue what makes them happy.
"And that was the turning point for me," he recalls, "at that point, I found out that at the end of the day, it's all about your happiness. So I decided to come back to Nigeria."
Building for massive impact
Before leaving the UK, Wale got his first job as a freelance designer for Nigerian cable service, HiTV. He built Future Awards Africa's first voting platform, which earned him a certain amount of attention. Soon after, he got the call to join Interswitch in 2010.
"I joined Interswitch as a UI guy. I started designing for Interswitch, and I started getting involved in a lot of products. Do you know what it feels like for you to work on products used by millions of people?
"If you move a button from right to left, you could change a lot of people's behaviour because of that. That means you have the power to change the way people think. That's the level of influence I wanted to have," he says, beaming with pride.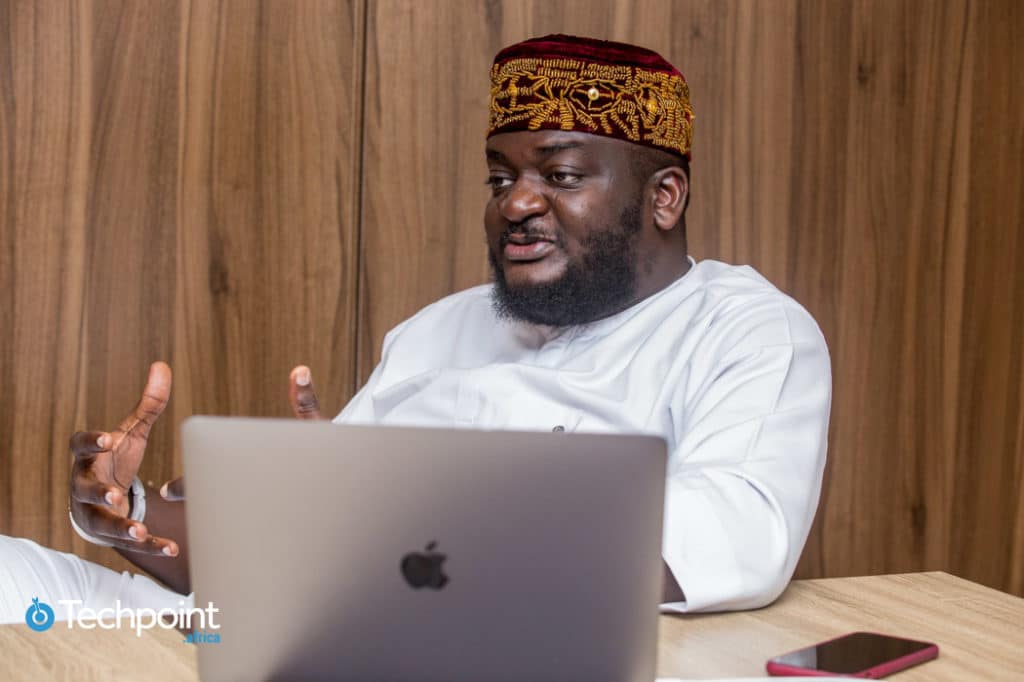 While at Interswitch, he was part of the team that made companies request attractive websites, paving the way for startups building software solutions. He was proud to be a part of it, but it soon got boring.
He wanted something beyond designing what a customer wanted. He wanted to be able to build what he knew customers needed but did not ask for because they did not know.
Wale left Interswitch in 2014 for Fidelity Bank, and in four months, he had built the bank's Internet banking and mobile banking app. He also designed the software for its first interactive ATM and changed the financial institution's approach to product branding.
It was only a matter of time before Wale realised he had to return to Interswitch. 
Interestingly, he was able to do so much at Fidelity Bank in less than a year, and he's quick to mention Deji Olowe's influence in his success while at the bank. In the meantime, Wale also had a stint at Stanbic IBTC Bank for product fine-tuning.
Back at Interswitch, Wale put all he'd learnt in UX and anticipating clients' needs to work. He refined Quickteller, which he originally designed before leaving. He was also active in the Mobile Finance department.
Wale has designed mobile apps for Access Bank, First Bank, and GTBank. He is also responsible for the Western Union app, MVisa, and the Interswitch PoS app.
He admits that his growth story isn't complete without Interswitch's impact.
"Before leaving Interswitch, I was leading about 22 people across four different countries. I still say if I didn't work at Interswitch, I don't know where I'd be today. The company gave me the platform to build on what I already started doing outside Nigeria."
Fear turned to push
Wale's mantra is, "I am a peacock, I'll spread my wings, and I will fly!" and he is proud of his career trajectory.
"The good thing about this is that I started as a graphics designer, I went into product design, I started writing codes, I built video games, then I went to marketing; I did a bit of sales, and I even do a bit of entertainment. What this means is I have gotten my hands dirty in every unit and department. I interact with people every day. I understand how people think and perceive creativity."
Despite all these, Wale fears not doing enough and eventually not leaving a mark in life. And therein lies his motivation. His dream is "to have a community and pool of talents" with people in any space, "be it product design, project management, or tech."
Wondering how he will make this a reality?
Wale discloses how he's been building this network of influence throughout his career. He's actively running an Academy called Bycep that gives people access to a community of mentors.
"I have been able to create relationships with different people in different industries in different phases of life. And all the conversations allow me to be able to make a decision."
If not this, then what?
Outside tech, Wale does event planning. He also likes interior decor, photography, and entertainment.
Wale remembers with fondness how, in the early months of returning to Nigeria, he worked with renowned Nigerian comedian, Basket Mouth, to build a website and run promos for his comedy concert, Uncensored. He did the branding for Nigeria Music Video Awards and founded a company with a friend, Adekunle Adegboyega, to build cheap products for people.
He has political ambitions and recommends trying out different things to develop different skill sets during one's lifetime.
He believes you can't afford to get better at only one thing because there will always be someone ahead of you.
"You can only be good at something. What will set you apart and make you marketable is the level of experience you have in every other thing. If you want to get better, touch everything else; there is gold somewhere that will fit your personality and sit well with you, and nobody will take it away from you," he advises.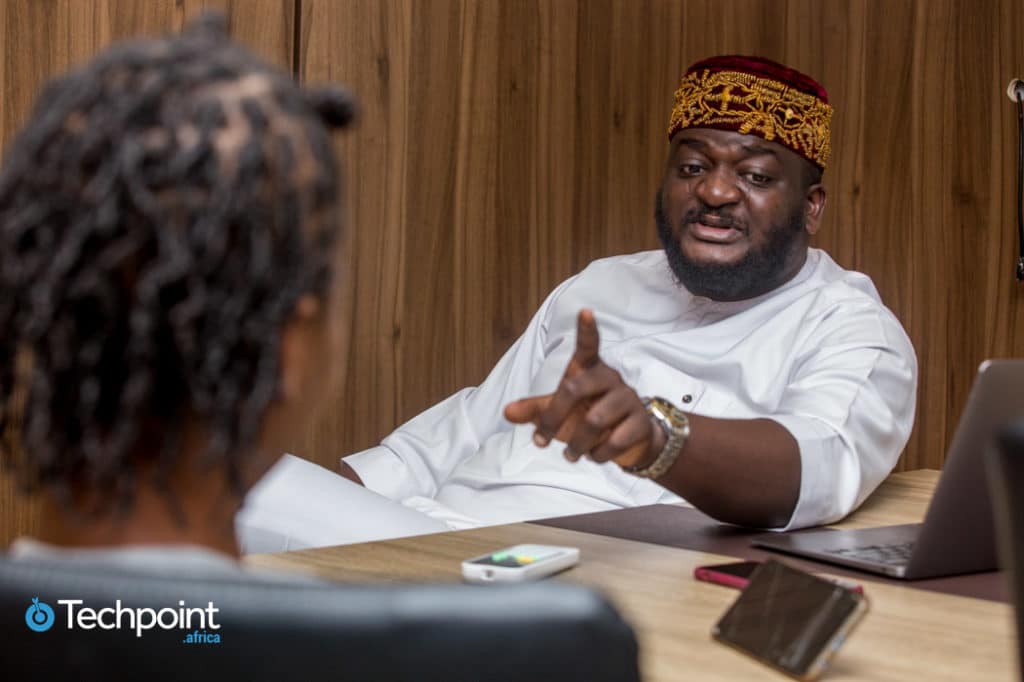 The 35-year-old, who is currently the Head of Marketing for AI-powered financial analytics startup, Indicina, recently built a payment platform called Aeropay. He reveals that there are other products he'd rather not disclose.
Speaking of work-life balance, Wale employs the services of personal assistants to keep track of his work schedules and family responsibilities.