This post is a delayed version of SME Clinic newsletter, a weekly newsletter that provides tips and recommendations to help you position your small business for success. Register to attend SME Clinic 2021 here.
---
There's no doubt that every serious business should have an online presence. This could be either a static or dynamic website for some, based on what is suitable for the kind of services you offer.
In recent times, social media platforms like Instagram, Facebook, Twitter, and WhatsApp, have become important alternatives to owning an actual website.
Building a website could cost between ₦30,000 ($72.90) and ₦5,000,000 ($12,150.67), depending on the agency approached for a costing.
Also, the cost of maintaining a website depends on the hosting company and the hosting package.
For some, the pricing could be as low as ₦10,000 ($24.30) for a year of hosting; however, the fluctuating exchange rate could have affected the cost.
Being present where your customers are is crucial, but for a small business trying to stay afloat, spending a lot of money on a website just might not be the priority.
More so when there are alternatives that arguably provide the same results in the social media-driven world we live in today.
In 2019, we wrote about small businesses in Nigeria preferring WhatsApp to Instagram. And while WhatsApp is still a favourite — especially with the introduction of WhatsApp Business and its Catalog feature — small businesses have also embraced Instagram to reach new customers.
With both platforms serving small businesses in Nigeria, here is a step-by-step guide on how to set up your own online store on WhatsApp and link it to your Instagram page.
Setting up your WhatsApp Business profile
Built with the small business owner in mind, WhatsApp Business is free to download and allows businesses to connect with their customers and highlight their products and services via a tool called Catalog.
Setting up WhatsApp Business is pretty straightforward and can be done in a few steps.
Step 1: Download and install the WhatsApp Business app from the App Store or the Play Store
Step 2: Verify your business phone number
Step 3: Create a profile
Step 4: Create a catalog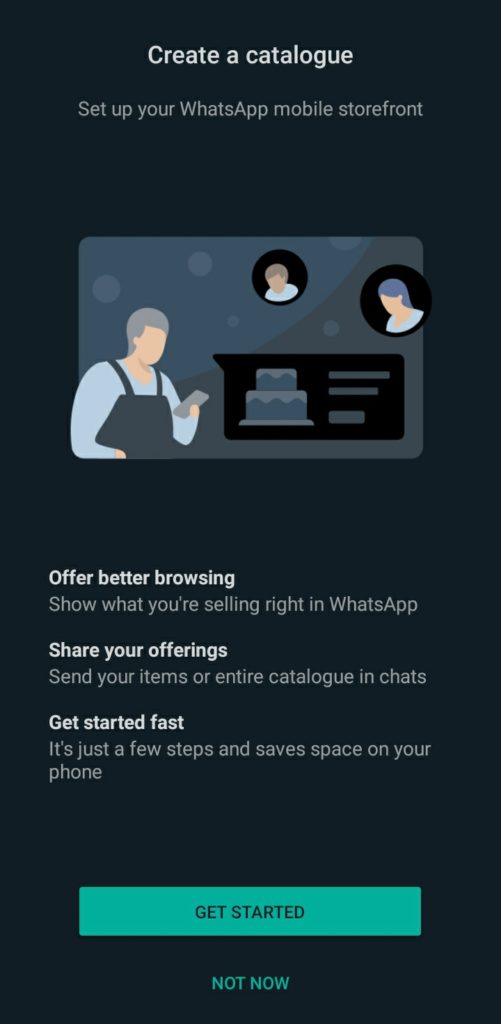 Step 5: Add item(s) to catalog
Step 6: Copy catalog link for sharing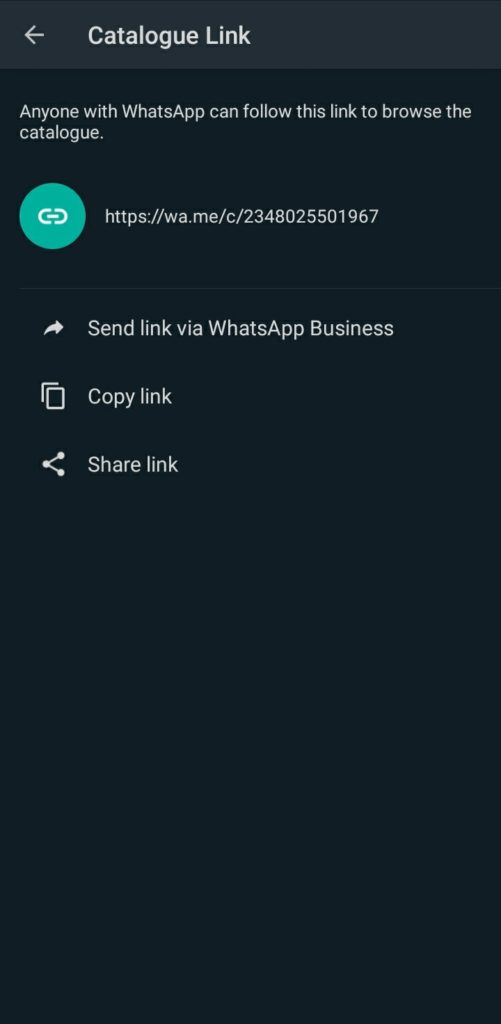 Linking your Instagram to your WhatsApp catalog
A while back Instagram introduced its Shopping feature, which allows businesses to tag their photos with products from their catalog, making it shoppable directly from Instagram.
However, that feature has not yet been made available in Nigeria (you can see all the eligible markets here).
But this is where the magic happens. Following the steps below, you can seamlessly link your WhatsApp catalog to your Instagram account, making the photos on your page shoppable.
Step 1: Create a Linkin.bio account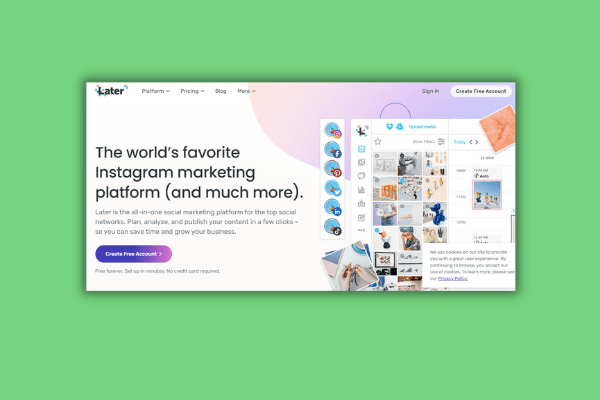 Since you cannot add product tags directly to your photos, you need to create a central 'clickable' display of the photos on your feed. Using Later's Linkin.bio is the easiest way to do this. Here's how:
1. Go to Later.com and create a free account (best done on a PC).
2. Connect your Instagram profile.
3. On the left panel, select "Linkin.bio" and set up your profile.
4. Add your "Linkin.bio" link to your Instagram bio.
Step 2: Linking your WhatsApp Catalog
Now, when you share a photo on your Instagram profile with a product that you'll like to link to, you can follow the steps below:
1. Post the desired photo on your Instagram profile.
2. In the post caption, direct your audience to tap on the link in your bio to shop the product.
3. Copy the corresponding WhatsApp catalog link for the photo.
4. Go to your "Linkin.bio" page and select the photo you just posted on Instagram.
5. Paste the link to the box on the left and click "Save Changes".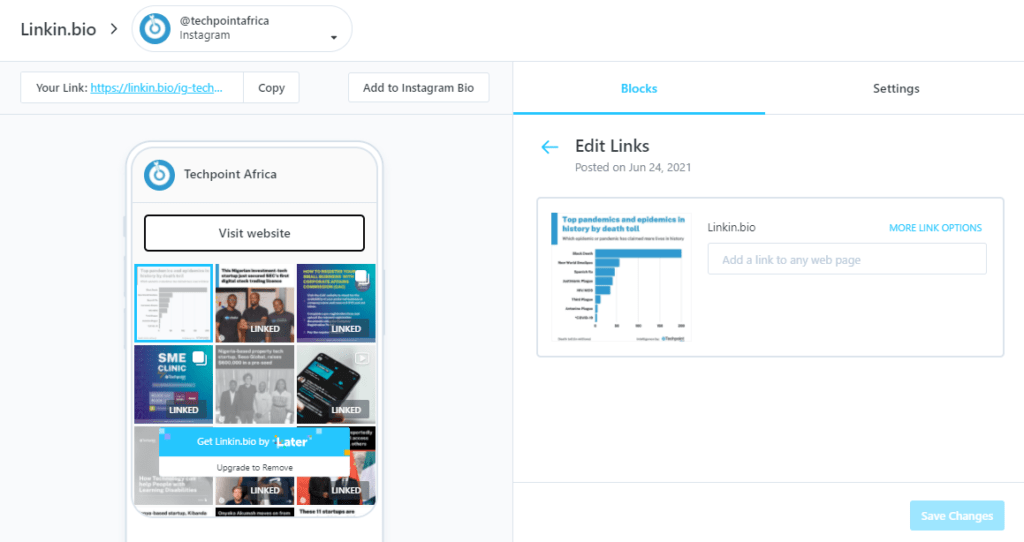 Your Instagram will now lead new customers and clients to the specific product on your WhatsApp catalog, where they can then reach you directly and make purchases.
So there you have it, a step-by-step guide to setting up an online shop on WhatsApp and Instagram.

If you already have one, please share how it has helped your small business in the comments section.
---
Join us at SME Clinic 2021 to learn more about how to market and grow your business online.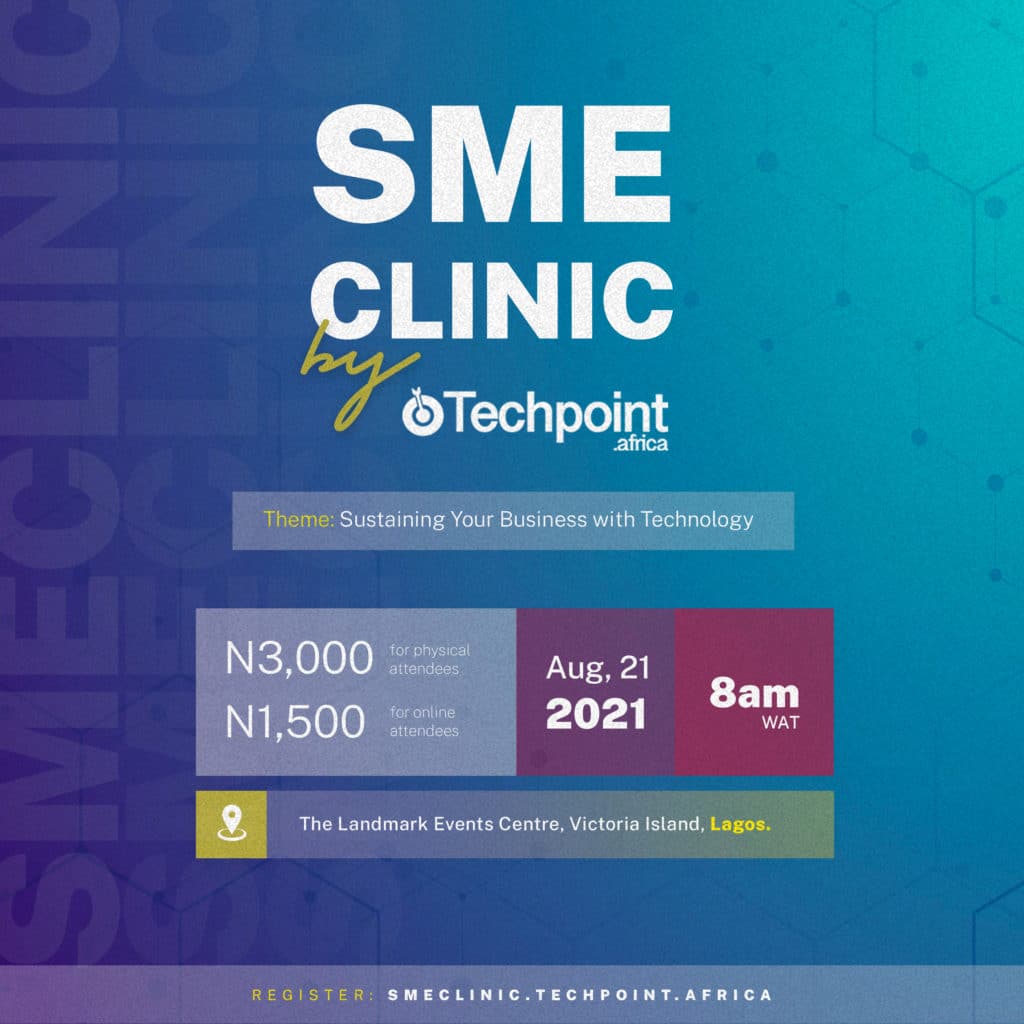 SME Clinic by Techpoint is the largest training event for SMEs in Nigeria, attended by over 2,500 business owners.