This post is a delayed version of SME Clinic newsletter, a weekly newsletter that provides tips and recommendations to help you position your small business for success. Subscribe here to start receiving it.
---
There is a rumour that knowledge is power, but those who love to learn have proven this statement to be true.
I cannot overemphasise how important it is for you, as a small business owner in Nigeria, to have up-to-date information on issues that affect the SME space and your business.
Did you know that the Corporate Affairs Commission (CAC) has made it possible for you to register your company and business name online?
"The general public is hereby informed that Companies, Business Names, and Incorporated Trustees may now apply to the Commission for the creation of Electronic Accounts for their Entities."
Well, if you didn't, now you do.
Still talking about information, a business name is not the same as a company. But that's a discussion for another day.
So let's get into how to register your business name or company online.
Business name and company registration are as easy as 1, 2, 3.
According to the CAC, the following three steps are all you need to register your business name or company:
Visit this page to check for the availability of your preferred business or company name and reserve it if it's not yet taken.
Complete a pre-registration form and upload the relevant registration documents using the Company Registration Portal.
Pay the required filing fee. See the schedule of fees here.
So there you have it, online business name and company registration in just three steps. I suggest you follow the links to find out more.
---
Learn more about how to launch, market and grow your business at SME Clinic 2021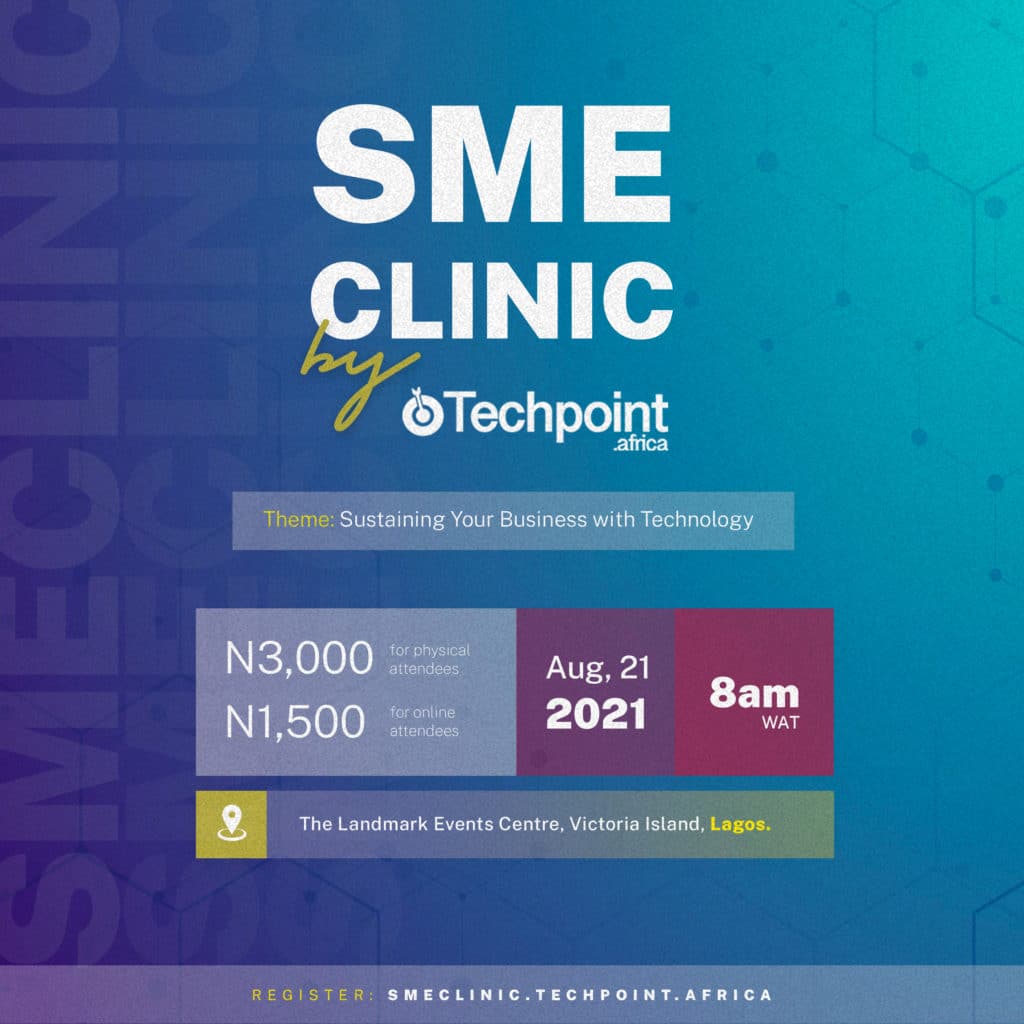 SME Clinic by Techpoint is the largest training event for SMEs in Nigeria, attended by over 2,500 business owners.
If you want to learn how to reach more customers, grow, and manage your business online, SME Clinic is for you.
Save your spot now and position your business for growth in 2021.