In May 2021, CribMD, a Nigerian healthtech startup, closed a $2.6 million seed round led by US-based venture capital firm, Sputnik ATX.
Founded by Dr Oksana Malysheva -- a physicist with stints at McKinsey and Motorola -- and Joe Merrill -- a former US diplomat to Nigeria, South Korea, and Bosnia -- Sputnik ATX runs an accelerator programme where founders receive $100,000, with the potential for more in follow-on funding.
Since its inception, the firm has invested in over 30 startups across various industries.
Techpoint Africa spoke to Joe Merrill, a partner at the firm, and he gave some insights into how they invest in startups.
Fun fact: Sputnik is a Russian word meaning partner. It is also the name of the first artificial satellite launched into space.
Tell us how Sputnik ATX came about
My business partner, Oksana Malysheva, and I founded ATX in 2017 after we had managed a fund together.
We were looking for ways to improve our returns and be more impactful. In our research, we discovered a massive gap with early-stage financing that would give entrepreneurs the tools needed to grow their businesses and then follow-on funding to scale and grow quickly.
We founded Sputnik ATX so that we could do that. We joke that we teach nerds how to sell, so if they have a minimum viable product (MVP) and a customer and are looking to try and figure out how to grow their startup, we teach them how to grow and build a big company.
What does VC investment mean to Sputnik ATX?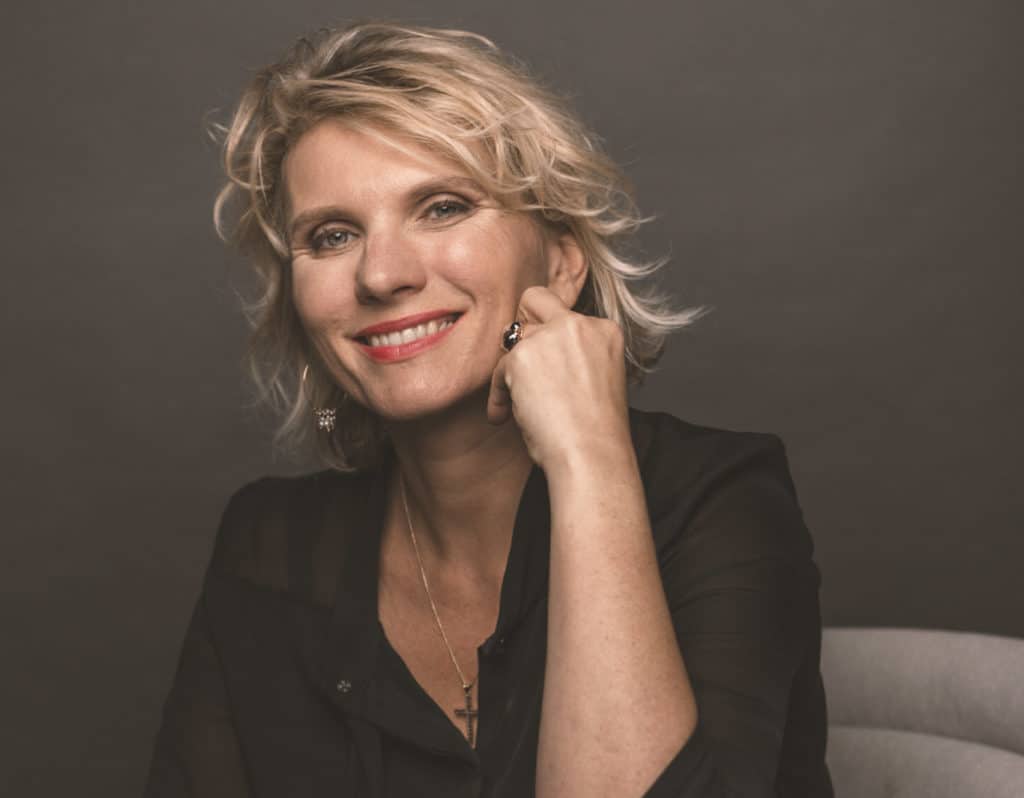 We are early-stage investors, and to us, VC investment is the ability to help very brilliant, gritty, hardworking, humble people get access to capital at an early stage to accelerate their company's growth.
We also help them by giving them business skills, particularly in sales and marketing, so that they can refine their product and grow their business in a sustainable way that would help them to produce an amazing company.
Every VC has an eye or eyes in specific markets. Tell us what market(s) Sputnik ATX is interested in and why?
We're not necessarily interested in specific markets but in people who have a big impact. So, for example, we talk about this thing called consumer surplus -- an economic term that refers to the difference between what you're willing to pay for something and what you pay for it.
And when we see people who are generating lots of consumer surplus, it means they're generating lots of value in the market. And we want to help them to do just that.
The name Sputnik comes from the first thing mankind launched into space -- the Sputnik 1 satellite -- and like Sputnik, we're looking for people who are doing big things.
Does that mean you invest more in founders than in startups?
It has to be both. There's this statement about whether you invest in the jockey or the horse, and we think that you invest in both because good jockeys and good horses work together.
We think that the best ideas are where you have a fantastic person with incredible technology that the world desperately needs.
By Sputnik ATX's standards, what shouldn't a startup be doing?
I don't know if there's a wrong answer to that question. If you're a startup founder, you should be asking yourself if what you're doing is making the world a better place, and if it's making the world a better place, then the question is how much better.
Some startups that make the world a better place may not generate many financial returns, and that's okay. There's nothing bad about that.
But as venture investors, we have a responsibility to get a return for our investors. So while those are worthy businesses, the economics don't work for venture capital.
We have to invest in companies that are making an impact where additional money and resources can go a long way in building the business and generating a return for the investors, the founders, and ultimately something really great for the customers using the service or product.
What is your average ticket size?
We start small by giving them a $100,000 cheque, and we have an option to increase that to $500,000, but we would continue to invest in companies as they grow. We have invested millions in some of the companies in our portfolio.
We're just getting started. Right now, we're raising a $100 million follow-on fund, and we have raised over half of the money. We plan to continue to write cheques worth $5 million to $10 million for companies as they continue to grow.
Is there any other African startup in your portfolio other than CribMD?
CribMD is probably the second. The first was Vybe Software, and even though Vybe was based in the United States, like CribMD, most of their customers were in Africa. Vybe has an app called Leia that enables people to launch a website.
It is free, but for 99 cents a month, you can upgrade and get a much nicer package. It uses artificial intelligence to build completely unique, beautiful websites for anyone.
That company did really well in Nigeria. Lots of merchants were able to create little marketplaces where they could advertise their businesses online.
How does Sputnik ATX deal with bad investments?
I hate saying bad investments because bad is kind of like this judgement where something is morally repugnant, and that's not the case. What happens is someone starts a company, and the company is generating insufficient financial returns to justify the investments, but that doesn't make them bad.
It just means that it didn't work out, and there are a couple of choices. Sometimes those companies can continue to operate because they're profitable; they're not just going to get very big.
However, if they're losing money, and if they continue to lose money, you usually sit down with the founders, and you decide if it's a good time to shut the company down. If there's some value in the asset that another company would find valuable, you sell the asset to other companies because while you may not be able to do a lot with it, someone else might.
I'll be frank, it's okay if a startup doesn't work; we expect that to happen. It's how you do it that matters. If you realise your company is not viable, you shut it down in an orderly way. What you do says a lot about the quality and the integrity of the founder.
When founders shut things down properly, we love to invest in them because they acted with integrity.
What industries are of most interest to Sputnik ATX?
We invest in anything that is not evil. We have a strict policy of not investing in evil. We have everything, including a company that makes nutritious doughnuts.
Everybody likes doughnuts, but they're not good for your health. This was a bunch of American football players with such strict diets who worked tirelessly to figure out how to make nutritious yet delicious doughnuts.
We also have a company producing an engine that will replace the one in cars, and it's beautiful. This thing would single-handedly stop greenhouse gas emission, and Shell just announced that they are investing in that company.
It works, and in 20 years, we could all be using this product. So when we see companies with amazing technologies like these, we want to invest in them.
What opportunities have Sputnik ATX regrettably passed on, and why?
My biggest regret is a company called FloatMe. It's in San Antonio, and we almost accepted them. We limit the number of companies that we can accept to between five and seven for each group. They were the company that just missed the cut.
We liked the founders, and we should have done it. The company has been very successful. I still love the founders. They're incredible, and I think the world of the company.
It's such an incredible service. It puts a little money into people's accounts when they are about to overdraft them. I wish we had invested, but it turns out they didn't need our money, and they've done very well.
That's okay. I'm just happy to see smart people do awesome things that help other people even if we don't get to invest.
How can founders reach you?
They can go to sputnikatx.com. They can also find me on Twitter @Austin_VC. I get and accept DMs from people.
My business partner is @Oksana_ATX. You can read all about her on our website. I also have a blog where I write about business, economics, and startups because I'm an economist and an entrepreneur.
I talk about Nigeria ever so often on my blog. I love Nigeria.