Good day,
Oluwanifemi and Joy here.
Today we're discussing:
Twitter's subscription service, Twitter Blue
Egyptian fintech, Telda's $5m pre-seed raise
Twitter and Twitch subscription plans
Twitter is finally edging towards introducing a subscription plan. Apart from the latest discovery by reverse engineer, Jane Manchun Wong, the platform has been adding various new features and making strategic acquisitions since the beginning of the year.
Typical? According to Wong, the subscription service would be called Twitter Blue, and subscribers would enjoy many of the new features. But that's not all she noticed.
How would a $2.99 subscription change your Twitter experience? Well, you'd be able to undo tweets, organise your timeline, receive tips from followers, and send newsletters. You'd also avoid misinformation as only news from verified sources would appear on your timeline.
Read more: Twitter users to reportedly pay $2.99 for subscription service
By the way, you may also consider using Twitter Blue if you're trying to avoid ads in the form of Promoted Tweets. You know, Premium means 'no ads'. The presence of ads is a subtle way of discouraging people from using the free version of online platforms and applications.
But what's the fun in paying to use a social networking platform? Most popular social networking platforms are free, although there are exemptions like LinkedIn that runs a freemium model.
Maybe this is the future of social media. But what would the situation be in developing markets? How many users would be willing to pay for some exclusive features on a social networking platform?
Talking about subscriptions, Amazon-owned live streaming app for creators, Twitch, says it wants to make it easier for users to support creators. It plans to reduce its $4.99 monthly flat subscription rate for users in regions outside the US.
This means that their standard of living and where they live will determine how much they pay. However, it is not clear how Twitch will arrive at suitable subscription rates for each market.
From May 20, this reduction will begin with Mexico and Turkey, with the rate going as low as $1.20. By Q3, other regions in Africa, Asia, the Middle East and North Africa (MENA), and Europe will get new rates also.
To what end? While this price reduction could cost the platform a fortune, the company believes that it would attract new subscribers to cover up for the low revenue in no time. I guess time will tell.
Read more: Twitch is lowering subscription prices — but says streamers will earn more money
On a different note, a few days after announcing beta testing, Android users can begin the seven-day countdown to the arrival of Clubhouse.
Egyptian fintech, Telda, raises $5m pre-seed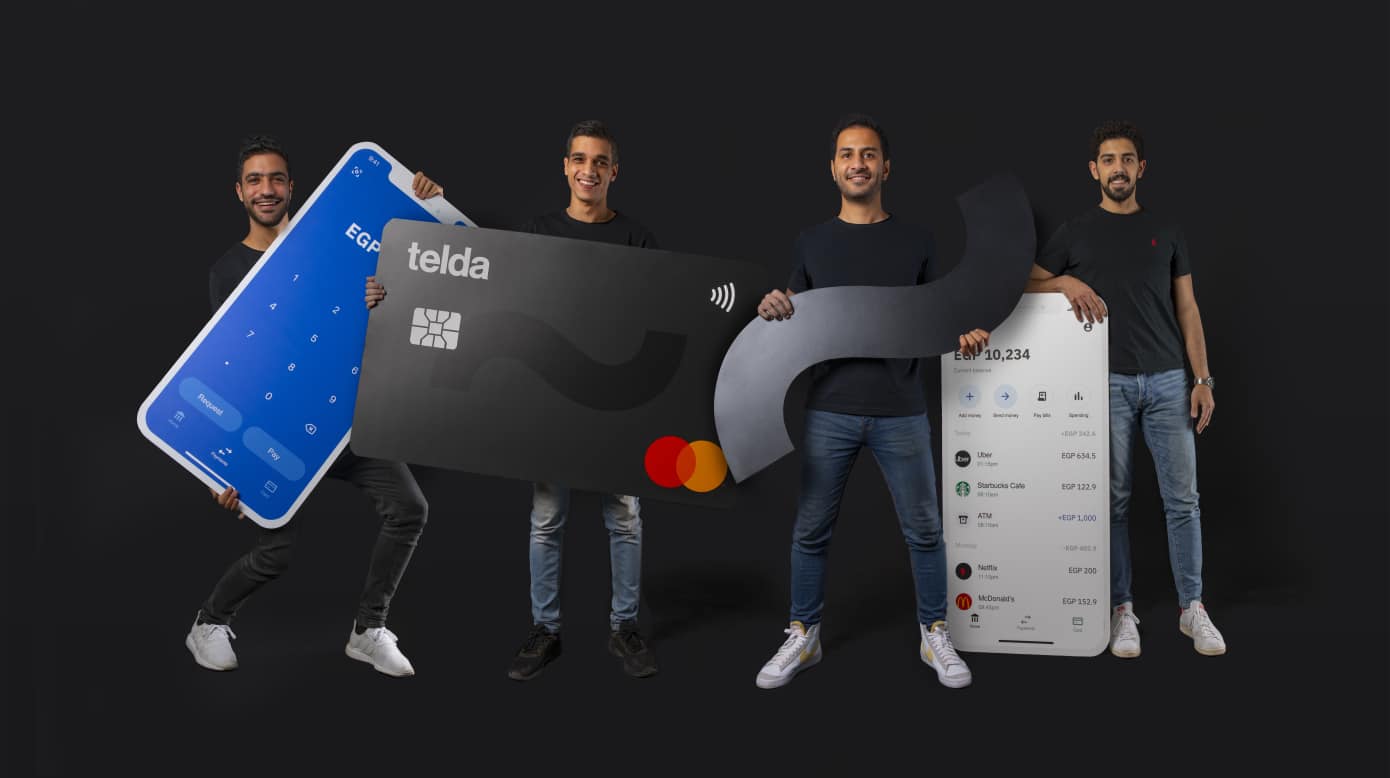 Another large pre-seed round: One-month-old Egyptian fintech startup, Telda, has secured $5 million in a pre-seed round, making it the highest funding raised in the MENA region. The round was led by Sequoia Capital, Global Founders Capital, and Class 5 Global.
Wait for it… Not only is Telda the first digital bank in Egypt, the startup is the first in the MENA region to get funding from Sequoia Capital. It is also reportedly the first company to receive a licence from the Central Bank of Egypt (CBE).
The part I find most exciting is that just two weeks ago, we reported that Flextock raised the highest pre-seed round — $3.25 million — in the MENA region. If only we knew that the record would be short-lived.
I am wondering how the founders were able to pull this off. The serial-entrepreneur effect probably had something to do with it. One of Telda's Co-founders, Ahmed Sabbah, was the Co-founder and CTO of Egypt's ride-hailing company, Swvl.
The other, Youssef Sholqamy, was a former senior engineer on Uber's infrastructure team made up of  Egyptians who have worked for corporations like Facebook, Microsoft, Noon, and McKinsey.
Curious as to how it happened? Read more about this story here.
In case you missed it
What else we're reading
The global crypto community is donating virtual coins to fund India's fight against Covid-19. Read
Bosta raises $6.7m to expand e-commerce delivery business across Africa and MENA. Read
Have a great week!
Oluwanifemi Kolawole and Joy E. Matthew for Techpoint Africa.
Featured image credits:  Image by Thomas Ulrich from Pixabay