Today we are discussing
Robinhood's $1bn raise
Buy Now Pay Later, crypto coming to more fintechs
Airtel Africa's 9-month figures
Robinhood raises $1 billion to get over GameStop fiasco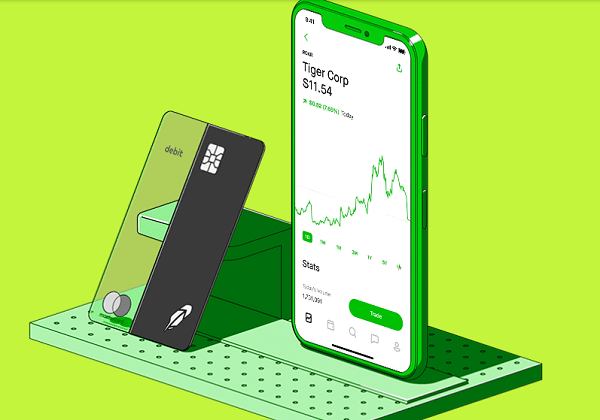 On Friday, 29th January, Robinhood Markets Inc. announced raising emergency funding of over $1 billion, with participation from existing investors Sequoia Capital and Ribbit Capital, among others. 
You may remember Robinhood Markets Inc. as the company in the middle of the short squeeze mania that overtook Wall Street last week. The Menlo Park, California, US-based company enables average US citizens to buy and sell (fractional) stocks instantly, at zero commission, via its app.
Why raise so much money? At the height of the mania last week, Robinhood received a lot of flak for preventing users from buying shares in GameStop, and at least 12 other company stocks, because it deemed them too volatile. The move was perceived to be in solidarity with Wall Street bigwigs – who were looking to short-sell GameStop – as opposed to the commoner whom the company claims to serve.
But according to Robinhood co-founder, Vlad Tenev this was not the case. You see, when Robinhood launched in 2013, it made use of third party clearinghouses regulated by the US Securities and Exchange Commission (SEC). Essentially middlemen in the stock market, clearinghouses are tasked with ensuring brokerage firms, like Robinhood, have funds available to back up trades they facilitate.
However, in 2018, in a bid to save on expenses and scale faster, Robinhood cut off the middleman when it launched its in-house clearinghouse facility. Of course, with great power comes great responsibility, so Robinhood became expected to meet daily deposit requirements that match trading figures within its platform. But with exponential spike in trading volumes last week, Robinhood couldn't meet these requirements, Tenev explains.
Hence the $1 billion cash injection which was secured at break-neck speed. About half of the amount came as loans from 6 banks. The plan is to lift all restrictions as soon as possible, as Robinhood wraps up plans to go public this year. 
Under the hood. There are theories making rounds which suggest that, contrary (or in addition) to the official explanation, Robinhood possibly faced intense pressure from SEC and Wall Street bigwigs to place said restrictions.
Robinhood still relies on other middlemen called market makers to execute user trades. Usually, these market makers charge brokerage firms for their services but with Robinhood, the reverse is the case; they charge the market makers. Without going into too many details, this is how Robinhood is able to offer commission-free trading to it users (who are essentially the product).
Market makers are usually financial institutions like banks and, yes, hedge funds; the very same subjects of the user-targeted short squeeze. One of such hedge funds is Melvin Capital which was at the risk of losing billions of dollars and reportedly needed a $2 billion cash injection just to stay afloat. A bulk of that money came from Citadel Execution Services, which happens to be Robinhood's biggest revenue source. Citadel Execution Services has since denied having anything to do with Robinhood's restrictions. 
Also during the week, NASDAQ CEO, Adena Friedman was seen on CNBC uncharacteristically calling for regulation to manage the situation. 
And former US SEC chair, Arthur Levitt Jr. has called for an investigation into online stock trading which will examine "the science behind today's day-trading platforms and "rules of behavioural psychology undergird all social media and successful internet platforms".
Meanwhile, back home. Nigeria's SEC is also looking to regulate local investment tech apps like Chaka, Trove and Bamboo. Brace up!
Let's talk Nigerian fintech
On January 27, 2021, Nigerian fintech startup, Carbon silently launched Carbon Zero. The new product, which will enable anyone purchase select items in small and equal instalments, is limited to only Carbon customers who earn at least ₦200,000 per month (~ $420).
Carbon will not be the first Nigerian internet startup to offer interest-free credit; lesser known platforms like CDcare come to mind. This new eCommerce trend is aptly dubbed Buy Now Pay Later (BNPL).
How does it work? Like the name implies, BNPL allows consumers take immediate ownership of items, while they arrange to make repayments over time in weekly, bi-weekly or monthly instalments.
Ideally, approval should take less than 30 minutes with barely any paperwork, KYC or collateral requirements. So, to avoid risk of defaults, BNPL providers usually start off users at lower credit amounts, which they gradually increase as the customer builds a profile.
Also, the repayment period is relatively short, usually not exceeding 6 months (explains Carbon's ₦200,000-treshold). However, in the case of CDcare which doesn't hand over items until the middle of the instalment period, it can extend up to a year.
Finally, there is often some inconspicuous fine print that imposes high fees on late payments after certain grace periods.
But you're probably more interested in the "no interest" offer. And more importantly, how they make money. This one is a bit tricky to explain. So far, I've gathered that there are two major business models:
Inventory-led with tiny mark-up on item pricing (most likely the model CDcare employs). 
Marketplace-led; select merchants are charged a fee to display items to consumers
The marketplace model, it would seem, expects merchants to rationalise placement fees as part of their marketing budget. It is not clear what model Carbon Zero employs but my best guess is the latter. I say this because the product announcement acknowledges partnerships with the iStore (Apple reseller), TD Africa (Samsung reseller) and The Simba Den (inverters and power backup systems).
It remains to be seen how exactly Carbon Zero will work out but for now, you can fill this form to check your eligibility. 
The big picture. The global BNPL industry is apparently huge, especially in Oceania (Australia and New Zealand). Barely 6-months ago, Australia-based Afterpay raised almost $500m from underwritten institutional placement.
In a 2018 study, US bank, Citizens Financial Group found that 76% of consumers surveyed were more likely to make a retail purchase if a seamless payment plan were available.
From all indications, the BNPL model is most attractive to millennials and Generation Zs who distrust, or are becoming increasingly disillusioned with, traditional banking services. Both generations combined reportedly make up about 75% of global BNPL users. Meanwhile, over 60% of the global workforce by 2025 will be millennials and Gen Zs. You see where this is going, right?
Meanwhile, PiggyVest, Cowrywise, OPay, Bitsika and PalmPay may be activating forex and crypto trading features soon, thanks to a partnership with Nigerian API fintech, Mono. Both Mono CEO, Abdul Hassan and PiggyVest COO, Odunayo Eweniyi have hinted at this. 
Fun fact: Carbon originally launched as Paylater circa 2016 before rebranding to 'Carbon' in 2019. That was quite a befitting name for what the company is looking to do with Carbon Zero.
Quick listen: How Bento Africa wants to influence the monthly spend culture of Nigerians.
Airtel Africa posts healthy 9-month figures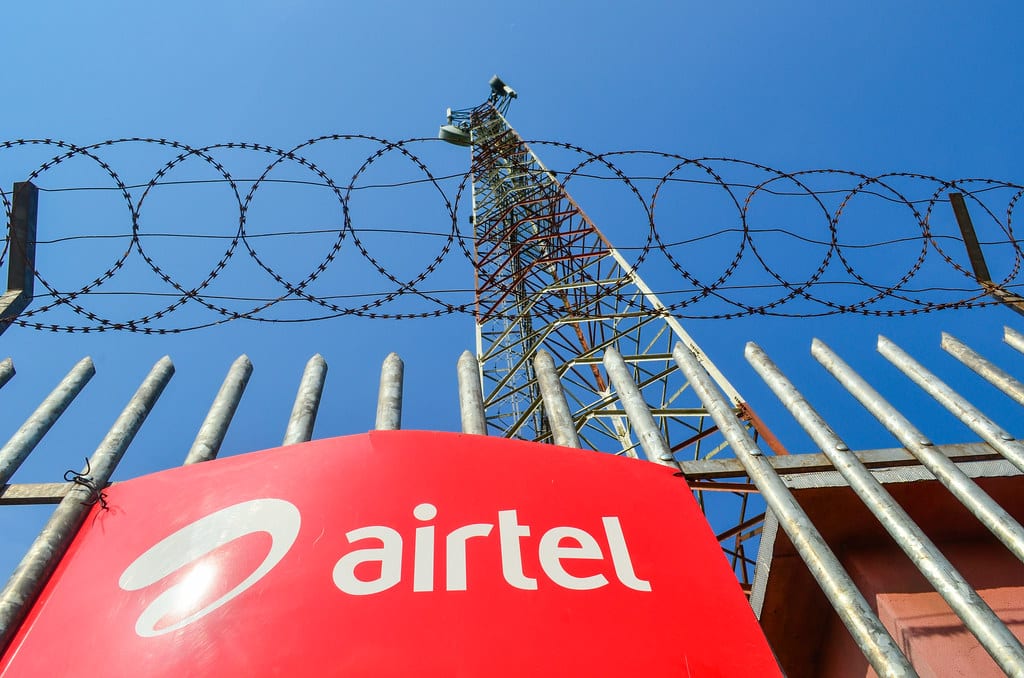 Last Friday, January 29, Airtel Africa reported double digit revenue growth for the 9-month period leading up to December 31. The report covers figures from April 2020 (when the pandemic began rising dramatically in Africa) until the end of the year.
Key highlights:
13.8% revenue increase to $2,870m with Q3'20 reported revenue growth of 19.5%.
Revenue growth across all regions including Nigeria (21.6%), East Africa (23.4%) and Francophone Africa (8%).
Voice revenue up 10.4%, data up 31.1% and mobile money up 34.2%.
Operating profit increased by 21.8% to $800m in reported currency, and by 29.9% in constant currency.
Customer base up 11.0% to 118.9 million, with increased penetration across mobile data (customer base up 23.5%) and mobile money services (customer base up 29.0%). 2.5 million customers were added in Q3'20.
I am not certain how these figures correlate with the 56% year-on-year decline the telecoms giant posted in Q2'20. But anyway, Emmanuel Paul will be publishing a deep dive into the report later today, so please keep a tab of the homepage open so you don't miss it.
Don't forget that in October, Airtel exited its Ghana division by selling 100% of its stake, in what seemed like a government takeover
Have a great day!
Muyiwa Matuluko for Techpoint Africa.
срочный займ без отказа
займ вэббанкир
круглосуточный займ на карту