Shuttlers NG premieres Smart Mobility Webinar Series; leads constructive dialogue on implications of recent regulations by the Lagos State Government.
Public transportation plays an important role in both developed and developing economies, one of which is to reduce the over-reliance on private car ownership by providing affordable alternatives. On the backdrop of the recently announced regulations on major players in the transportation industry, it is imperative that we assess how these changes will reshape the industry.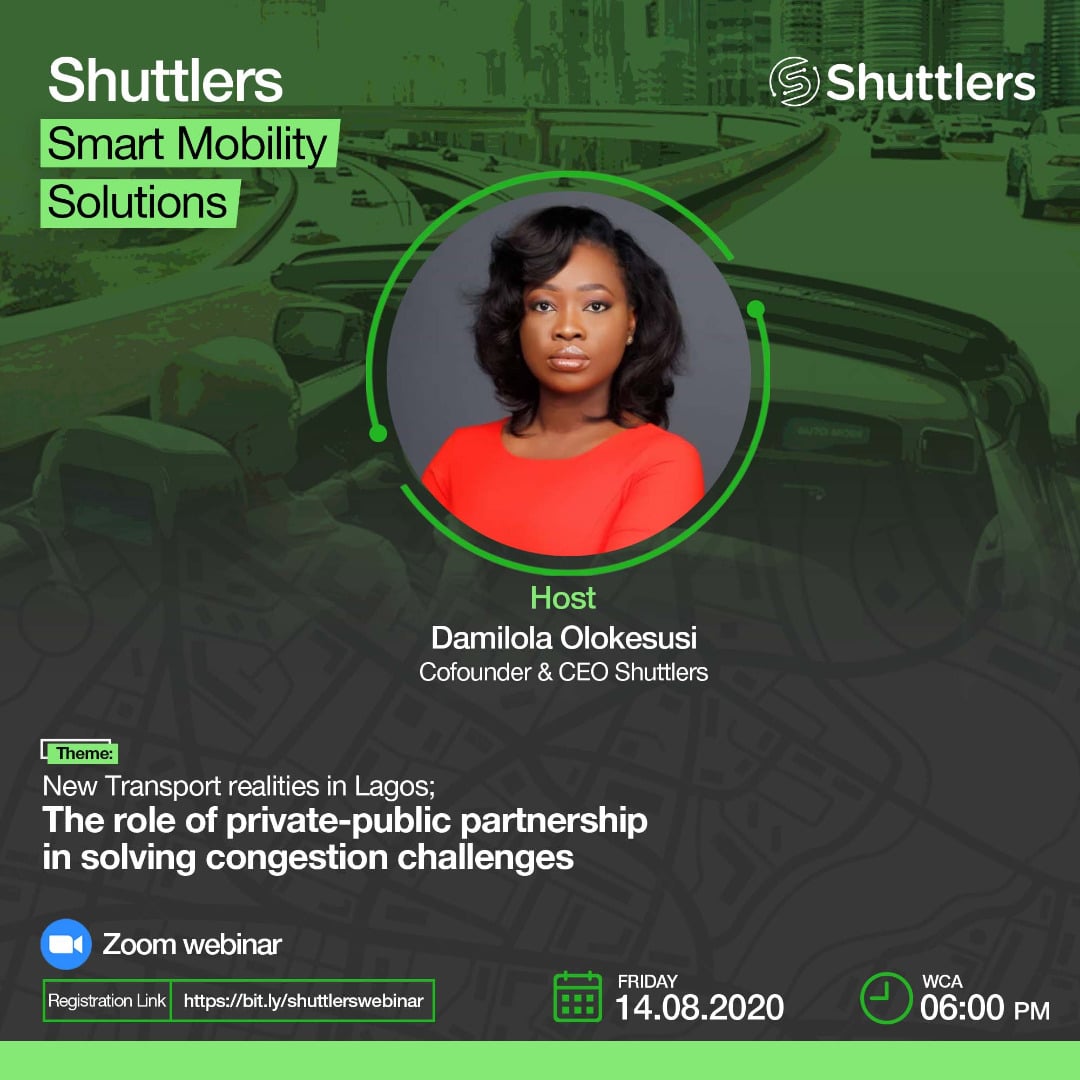 #The maiden edition of an industry conversation will hold on Friday, the 14th of August, 2020, at 6 pm, with the theme: New Transport realities in Lagos - the role of private-public partnership in solving congestion challenges. Shuttlers NG, a key player in mobility technology, is hosting this industry conversation to explore a lasting solution to these problems through the Smart Mobility Webinar Series.
The webinar will amongst other things review the transportation sector in Lagos State, highlight the economic impact of the closure of two main bridges (the Third Mainland and Eko Bridges respectively), increase in fares, and the impact of covid-19 pandemic on public transportation.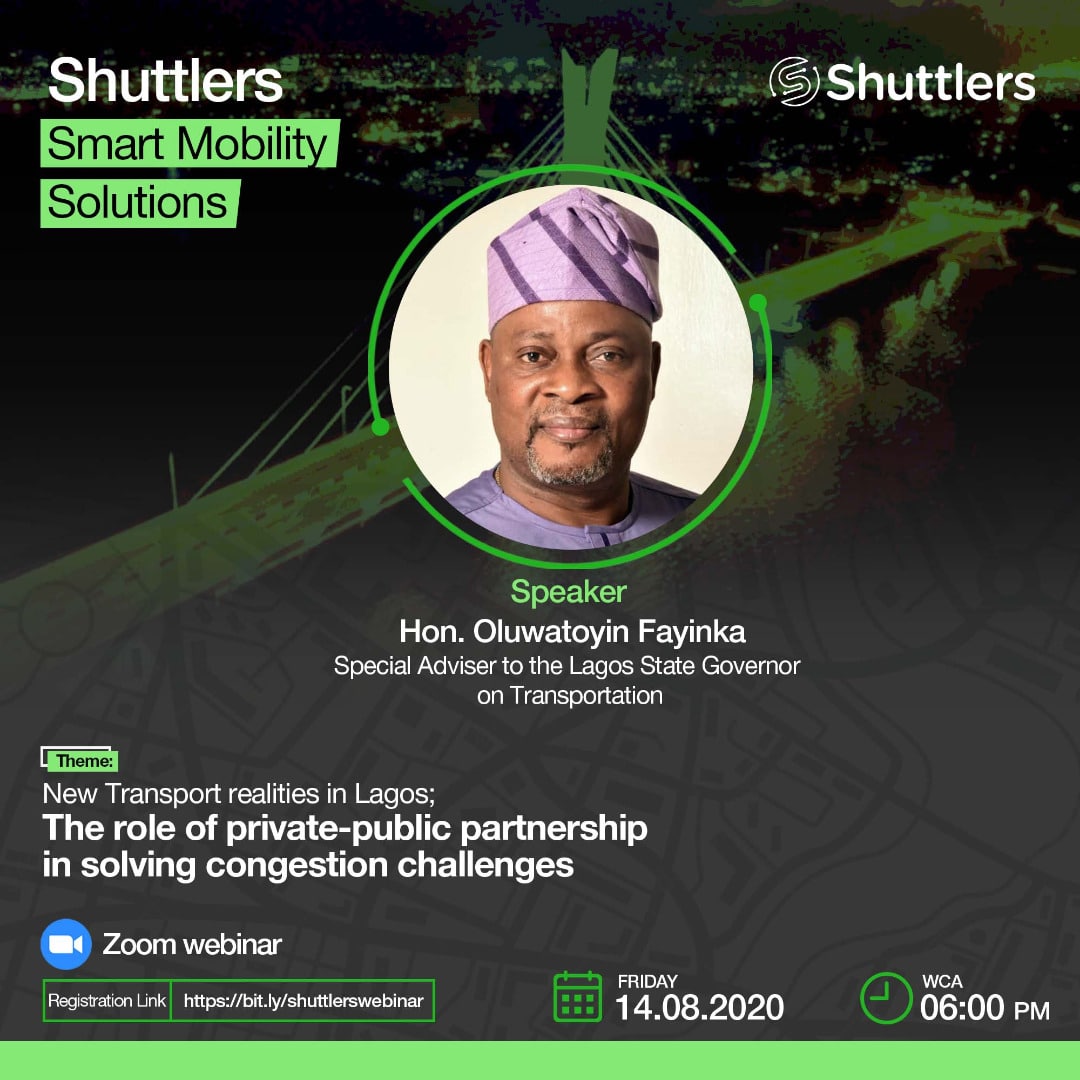 Participants will also discuss and engage on the state government's plans and alternative routes for traffic diversion, innovative ways designed to cushion the effect of traffic caused by the bridge closure and the new reality of public transportation in an pandemic and post-pandemic economy whilst exploring feasible solutions tailored towards the overall improvement of the Lagos State transport system.
Discussants will further outline the possible fallouts of the recent regulations on private transportation operators within the state and the impact on commuters and stakeholders at large.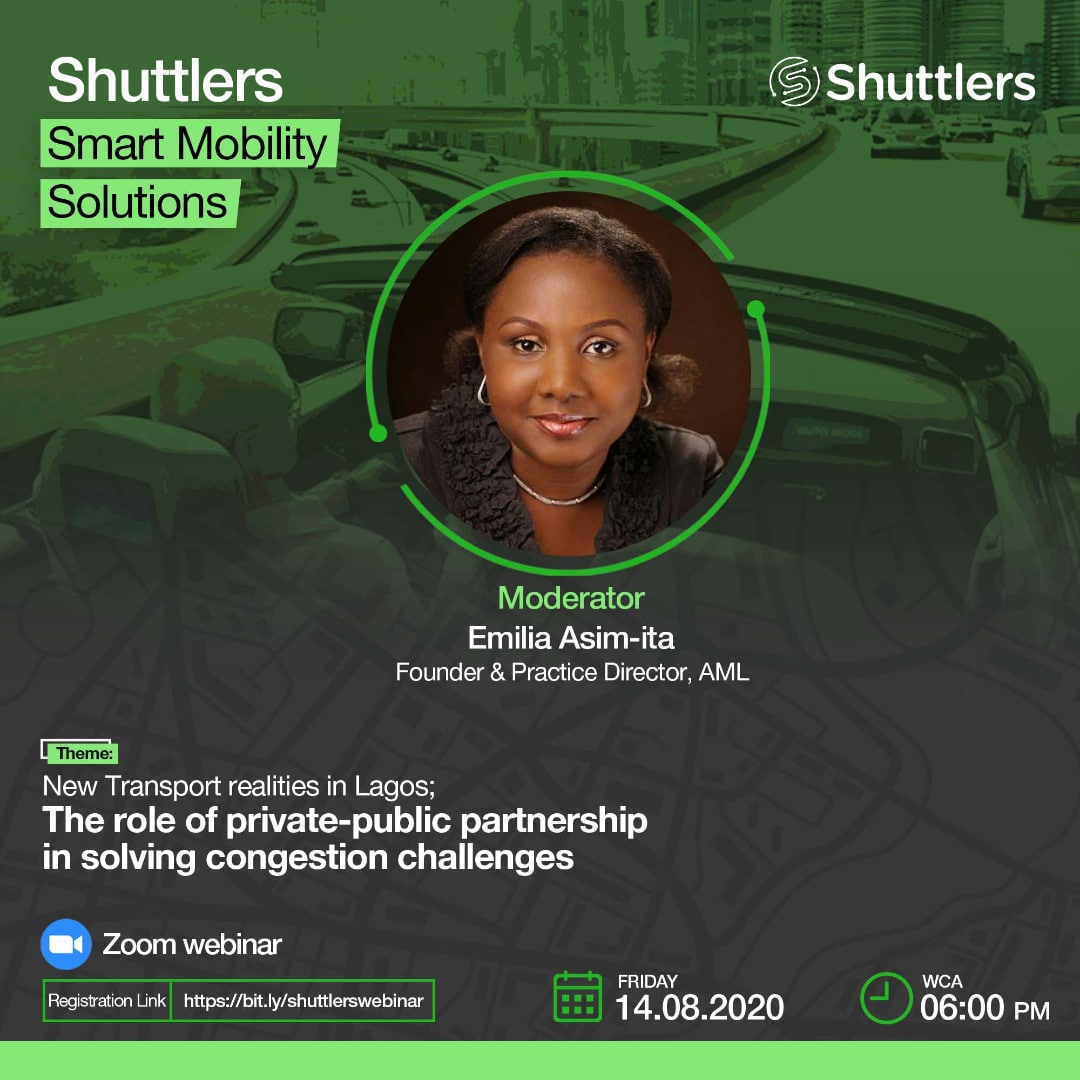 Confirmed speakers at this virtual event include: Hon. Oluwatoyin Moses Fayinka, Special Adviser on Transportation to the Lagos State Governor; Mr. Idowu Oguntona, Chief Executive Officer/ Managing Director, Lagos Bus Services Limited (LBSL) and Mrs. Adenike Ibirogba, Chief Executive Officer, Nikky Taurus. Others are: Prof. Samuel Odewumi, Dean, School of Transport, LASU; Mr. Seyi Osiyemi, Transport Specialist; and the host or convener, Ms. Damilola Olokesusi, Cofounder & CEO Shuttlers Ng. The conversations will be moderated by Emilia Asim-Ita, Founder/Practice Director, AML. To join the conversation and participate at this event, please visit: https://bit.ly/shuttlerswebinar