For most companies, there are a handful of ways to raise funds when considering growth and expansion.
Some wait for revenues or profits to accumulate over a period and when the time is right, they use it to grow. Approaching a venture capital firm or angel investor is another method. Here, the investors provide them with a quick influx of cash most times in exchange for an ownership stake. Although this seldomly occurs in the Nigerian tech space, going public is another sure-fire way.
While IPOs usually involve institutional investors, Initial Coin Offerings can allow anyone who isn't a traditional investor to invest in a project via tokens.
According to Wikipedia, Mastercoin was the first platform to raise money via a token sale, also known as an ICO in 2013.
Other platforms have done the same over the years. Blockchain-based platform Ethereum raised $18 million. Ad-free web browser Brave did $35 million under 30 seconds. Messaging app Kik raised almost $100 million.
The ICOs of Brave and Kik were in 2017 and by this time, there was so much hype and fanfare surrounding cryptocurrencies and ICOs. According to Coin Telegraph, there were 966 ICOs with over $10 billion raised. The next year saw a 13% growth: 2,284 ICOs and $11.4 billion raised.
Why ICOs are failing
With this number increasing, one would have thought ICOs were here to stay.  Even African startups were not left out as they raised impressive numbers. Zimbabwean Golix raised $23 million. Nigerian Kora Networks and SureRemit raised $12 million and $7 million respectively.
In the midst of the ICO buzz, there are a lot that have failed. Some experts say numbers lie between 75% to 90%.
Also, in 2019, the numbers dropped drastically and Coin Telegraph reported that ICO funding fell more than 95% to raise $371 million. In Nigeria, you could hardly name any platform off the top of your head to have participated in a token sale or ICO.
Michael*, a founder of a blockchain startup, tells Techpoint this was because of the cryptocurrency market crash in early 2018.
"ICOs never took off in Nigeria. They took off in the developed countries of the world. But globally it is on a decrease because of the 2018 crypto market crash," he says.
[auto-iframe link=https://techpoint.africa/2018/02/14/ico-nigeria/embed tag=]
Following cryptocurrency's boom in 2017, a sell-off began in January 2018 as the price of Bitcoin fell by more than 60%. Additionally, cryptocurrencies, in general, crashed 80% off its all-time high value by November 2018.
As pointed out by Michael, the market crash is one of the reasons many ICOs have failed. And most founders have clung to it whenever questions surrounding their startups' ICOs are brought up.
Fraud as a result of no regulation
Asides the market crash of 2018, there is the issue of fraud.
While no investor has come out to accuse any ICO-startup of fraud, there are rumours of bad actors telling fake stories of what they would build if enough people bought their tokens. But when this happens, they use the money raised for something else.
This is where regulation would come in handy. As of this moment,  there are no specific rules and regulations applicable to ICOs as a cryptocurrency market. And some cryptocurrency enthusiasts think it should stay that way.
They argue that lack of regulation is perfect because this will help hasten innovation and development. A valid argument, but it opens the door for criminals to prey on investors who don't actually understand how ICOs work.
As Enyioma Madubuike, Techpoint legal and policy columnist put it, "Because ICOs are useful for startups, regulating them adds additional costs to the process making startups avoid them. Not regulating them, on the other hand, opens investors to fraud and shady behaviour from issuers."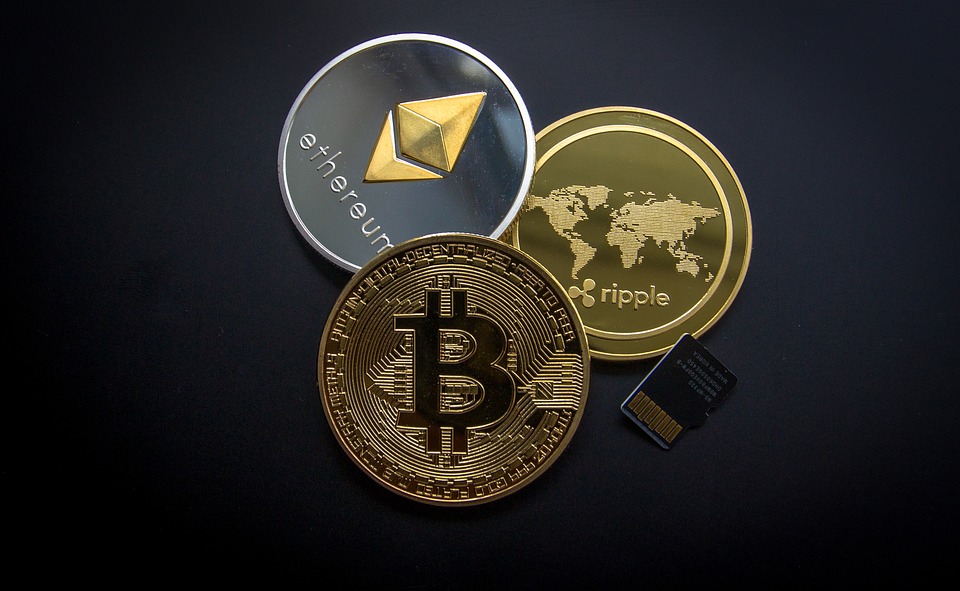 However, Michael believes if there are such cases of fraud, it's not entirely the founders' fault.
"It is not always as they say it is. Some of those investors that are complaining are traditional VC's that have no clue as to how blockchains or tokenised systems work. Most projects lost 90% of their value in 2018 and so did any investment made on such projects.
He goes on to compare the cryptocurrency crash to the dotcom crash of the late 1990s.
"It is still the early days of blockchain as it was in the internet era in 1999, you can't say the dotcom bubble players ran away with people's money. The market crashed and people lost a lot of money."
Going forward, Madubuike says investors would need to be extra careful when dealing with ICOs and gave a few tips.
"Investors can spot fraudulent ICOs the same way they spot fraudulent businesses seeking investment. Check the founders, are they credible? Are they who they say they are? Check the business. Do the numbers add up? Are there real opportunities?" he says.
When looked at critically, metrics like these could help make insightful decisions but the question remains: Are they enough?
Venturing into ICOs is risky even when investing in a legal one. This is because blockchain investments are very volatile due to the price of bitcoin and other cryptocurrencies.
It would be difficult to predict what the future holds for the fundraising model but despite its poor showing in the Nigerian space, Michael thinks it has a future.
"I think there are great opportunities to take out the middlemen through blockchain offering. The Nigerian Stock Exchange might be considering tokenisation for several stock-based assets as we speak. It is the future and no one can take that away."
* -- not real name.