At the turn of the year when Techpoint reported that Adedeji Olowe — CEO of Trium Networks — had made some interesting financial predictions for the Nigerian financial services space in 2020, no one — not Olowe, not Techpoint, and not our readers — could have predicted that less than three months into the year, companies Q1 projections would have to be thrown out the window because nobody planned with a global pandemic in mind.
The pandemic's far-reaching impacts on the global economy, evidenced by locked down cities across the world, have had trickle-down effects on employees such as lay-offs, unpaid leaves, and salary cuts.
A good case in point is Michael (not real name), a software support engineer in Lagos, Nigeria, who was shown the door because of the downturn in business.
---
Suggested Read: With Nigeria's lockdown extended, startup employees face an uncertain future
---
However, with many companies opting for less extreme measures, not all cases are as bleak as Michael's.
Nevertheless, the federal government's recent announcement to extend the initial lockdown in Lagos and Ogun states, as well as Abuja, the Federal Capital Territory, saw the need for funds to purchase consumables, which are requisite for staying home, increase.
Personal loans to the rescue?
Financially challenging periods have always been times when loan options are often the topic of conversations in different circles.
Given what some termed stringent conditions banks expected borrowers to meet, the rise of platforms offering collateral-free personal loans online was a welcome development.
In 2019, the Central Bank of Nigeria (CBN) issued a directive to banks mandating them to increase their loan portfolios; the result was more relaxed conditions for getting loans. It, therefore, came as no surprise when there was an upsurge in the number of personal loans given.
Considering that most people are reliant on their pay packets to make ends meet, personal loans -- either from brick and mortar institutions or online platforms -- present an option to meet unforeseen expenses and sort out huge one-off payments.
It is worth noting that personal loans, given either by banks or online platforms, require borrowers to be salary earners as this not only determines the amounts they are eligible for but also serves as an assurance that the monthly deductions required to repay the loans can be made.
It was as easy as one-two-three -- present proof of employment, get a loan, repay in monthly instalments from the salary earned.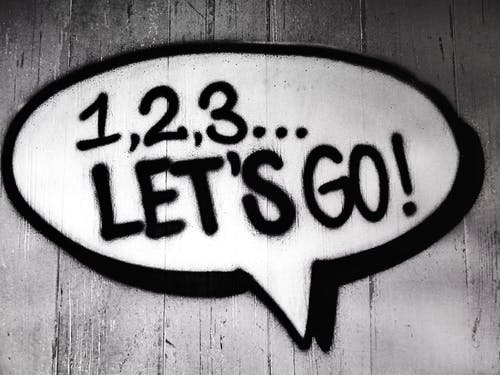 And then there was a pandemic.
Nevertheless, it stands to reason that he who borrows money is expected to repay as and when due. But what happens when the means to make repayment are no more?
Is a moratorium on personal loans an option?
Seeing as economic activities have more or less ground to a halt in Lagos -- save for essential services -- some sort of arrangement should be made that ensures loan repayment, eventually.
While Ronke (not real name), a member of staff at GTBank, reveals that loans are still being given out during the lockdown, she says, "Moratorium on personal loans hasn't been communicated to us yet."
Expectedly, borrowers have hopes for some sort of relief at this point of financial uncertainty. It even appears that bankers are simply awaiting instructions to relax/amend repayment terms.
Umar (not real name) works with First Bank and believes that despite the absence of an instruction from management to relax loan payment obligations "they will eventually come up with a plan."
The experience Promise, a prospective borrower, had while trying to get a loan from Carbon (formerly Paylater) revealed that the loan app is still accepting and processing requests.
Chijioke Dozie, CEO and Founder of Carbon, in a chat with Techpoint affirms that "the team is working remotely and we are still giving out loans every day."
"For some of our customers we are rescheduling loans and have communicated this to them directly," he adds.
In a deviation from what seems to be the norm, a representative of Page Financials states that "because of the lockdown, loans are not being given at the moment."
She concludes by saying, "Repayment is suspended for those whose salaries have been affected by the lockdown while those who are still getting paid are expected to make their required monthly payments."
Some borrowers speak out
Irrespective of whether one's preference is for traditional financial services providers or online platforms, one thing is certain: borrowers want some form of relief.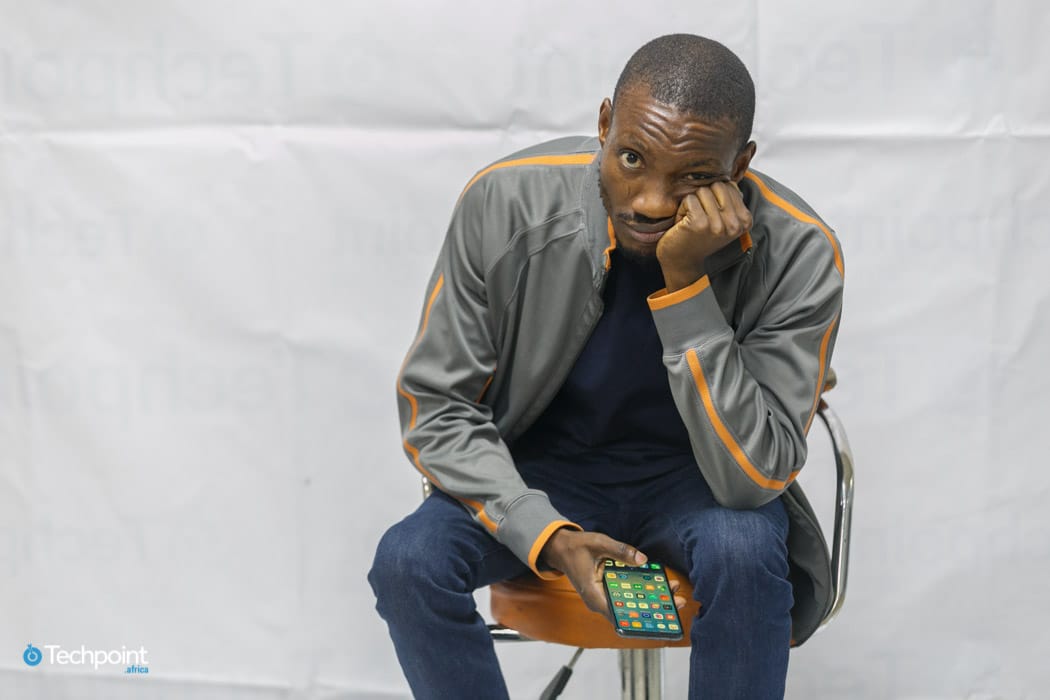 Emeka (not real name) tells Techpoint that following a pay-cut announcement at work, he informed Page Financials and requested, via email, that his monthly repayment be slashed so he wouldn't default.
"Due to issues with the COVID-19 pandemic, from April 2020, I'll only be receiving 50% of my net salary. This might be the case until the whole situation is sorted out in the country.
"In light of this, I want to humbly find out if there's a way to reduce the amount I'll be paying each month, to help better serve the loan conveniently."
And in what appears to be a contradiction of their claim regarding customers whose salaries are affected by the lockdown, Emeka received a reply saying, "Please be informed that we will [be] unable to accede with your request. Kindly note we await your payment when due kindly keep your account funded."
It is interesting to note that Emeka reached out to Page Financials 24 days before Techpoint did on Thursday, April 17, 2020. The question then is if there has been a change in approach to existing customer loans, why hasn't Emeka been informed?
"I took a loan before the lockdown and the first payment was made at the end of March. With the second payment due at the end of April, I really don't expect any relief from Aella Credit," Michael (not real name) tells Techpoint.
While Kemi (not real name) didn't reveal the online lending platform she borrowed money from, she expects that her "loan repayment should be put on hold for now," and if that's not an option, she "should be allowed to make half of the payments per month with the loan duration extended."
What happens when the pandemic ends?
However long it takes businesses to get off the ground following the recent lockdown and consequent downturn in the economy, one certain thing is that the business world, as we knew it pre-COVID-19, will not be the same post-COVID-19.
Whatever happens, going forward, another certainty is job loss. One then wonders what happens to loans that cannot be repaid because the borrowers lost their jobs during the COVID-19 pandemic?
We'd like to hear your thoughts.