In the past three months, global news has been replete with COVID-19 facts and statistics. No day has gone by without updates on the number of confirmed cases, people who have recovered, and the number of deaths. As at press time, these figures stood at 1,033,478, 218,864, and 54,369, respectively. Being a global pandemic, Nigeria isn't unaffected with its corresponding figures standing at 190, 20, and 2, respectively.
Without a cure/vaccine, it is widely believed these numbers will continue to rise in the coming weeks and months. However, epidemiology presents the idea of slowing a virus' spread so that fewer people need to seek treatment at any given time as "flattening the curve." It explains why so many countries are implementing social distancing — essentially, avoiding other people whenever possible.
Affected states in some countries have temporarily closed schools, with many businesses asking employees to work from home where possible.
Lagos State, being the epicentre of the virus in Nigeria, was understandably placed on a 14-day lockdown by President Muhammadu Buhari in his address to the nation on March 29: the lockdown took effect from 11 p.m. on March 30. This came after public gatherings in the state had been restricted to a maximum of 25 people by Governor Babajide Sanwo-Olu.
Ogun State and the FCT were also affected by the president's order.
Survival of the quickest?
Following the announcement, the need to stock up fell upon people in the affected states as suddenly as the pandemic did. Considering their importance to everyday life, fast-moving consumer goods (FMCG) were shoppers' main targets.
With the problem — a need to stock up for two weeks, possibly more — identified, people flocked to supermarkets and markets, while those who couldn't do so relied on either online platforms or middlemen to get their supplies.
Before the lockdown was social distancing
Before the lockdown order, regular hand washing and social distancing were strongly advised as the Lagos state government placed a ban on all public gatherings exceeding 25 people.
Supermarkets, in attempts to obey, put measures in place to ensure their compliance; some allowed customers to enter in tens after having their hands sanitised and temperature taken, while others admitted customers in smaller numbers.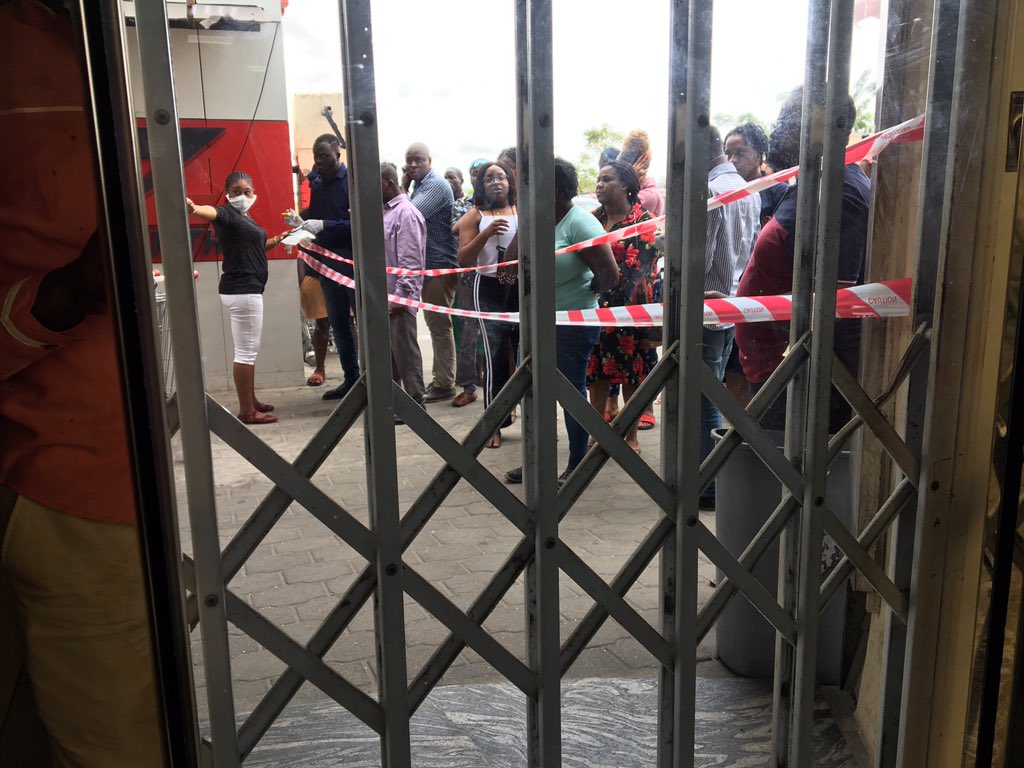 Taking the restriction a bit more seriously, a supermarket with outlets off the Lekki-Epe expressway shut down and began offering services using their WhatsApp numbers.
Techpoint reached out to a major supermarket with branches around Lagos to understand how social distancing and increased demand have affected their operations, if at all, but they declined to comment, citing policy restrictions.
However, in a chat with Techpoint a few days before the lockdown order, Saudat Salami, MD/CEO, Easyshop Easycook Services — an online grocery — said, "This is a critical point for us and it has increased our sales. [Though] the price of food has gone up, we had to suspend our services this week because we were overwhelmed with demands."
While speaking with Abisola Olawale, Founder, Odnaworld — a food errand business with an online presence -- who said the pandemic brought fear because "people were panicking about what they would eat," she revealed that her deliveries "doubled because people did a lot of shopping."
Olawale's claim to have prepared for expansion even before COVID-19 surfaced saw to it that she was somewhat prepared when the restriction was announced.
"Because I had prepared for expansion, I wasn't taken unawares. In addition to putting a team together, I partnered with logistics companies to handle the delivery of different food items."
Just five months shy of its fifteenth year in the industry, Salami said Easyshop Easycook was looking to partner with the Lagos state government "as there'll be many people who will prefer food to be delivered, especially those self-isolating, who won't be able to go to the market."
She added that some members of society who are not always remembered are being thought of during this difficult time.
"We are also looking at how we can help the physically impaired, which is critical at this time because they are already vulnerable — helping them is key. Also in need of help are our medical personnel who are busy and won't have time to go to the market, and our care homes — orphanages, motherless babies homes, and homes for the aged. These are all people who will need deliveries, so we are looking to be able to do this and offer our expertise at this time."
Her plans for the vulnerable and exposed in the city appear to align with those of the state as Sanwo-Olu announced a Relief Package initiative for the underprivileged and the most vulnerable residents of Lagos.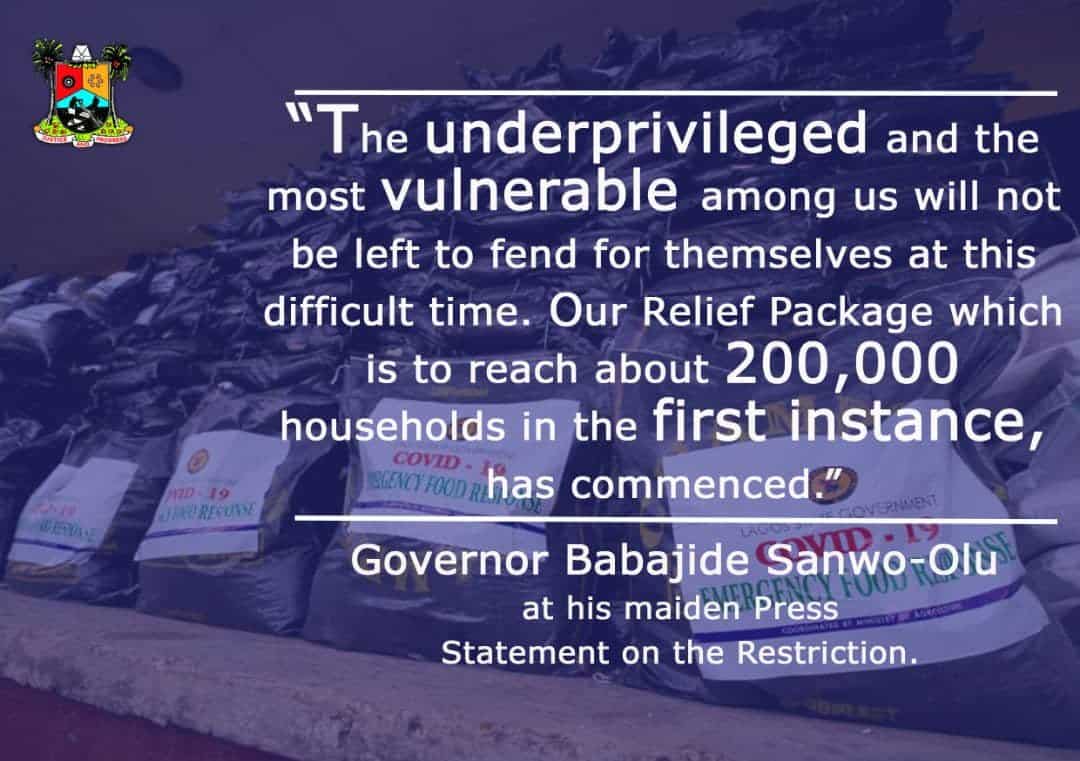 Sustainability of operations
Considering the possibility that the pandemic can last longer than people hope, the ability of players in the FMCG value chain to remain operational has to be questioned.
Olawale believes her business can only survive for the next four weeks operating the way it has been forced to do by the call to observe social distancing.
"We should be able to stay afloat for the next three weeks. But if after four weeks the situation hasn't improved, our business will have to shut down operations."
Post-lockdown announcement
Following the announcement of a lockdown in Lagos state and an 11 p.m. curfew, to further complicated operations, Olawale said "Because of the directive, we work twice a week. Though on those days, we go to the market and sort out all our deliveries, demand hasn't gone up because people had already shopped before the announcement was made."
The transportation challenges -- coupled with the fear of overzealous enforcement agents -- resulting from the lockdown expectedly posed a threat to business operations as Salami revealed.
"The announcement has made things more difficult because a lot of traders aren't showing up in the market. They are afraid and are not sure if the task force will show up to harass them contrary to the instruction that was given. Some of them left their keys with the security men, who opened up their shops for us to get our items because they know us.
"Because of the transportation challenges my team is having, our work has been skeletal. Also, because we don't want to have up to 20 people in the office, half of our team can't be around."
Salami has had to find ways to get work done even though output has dropped to one third.
"Because a lot of the transporters are not working, our resident drivers bring some members of our team to the office in the morning, in our branded buses, and drop them at home at night. As such, we are only able to do about a third of what we'd have done with the full team."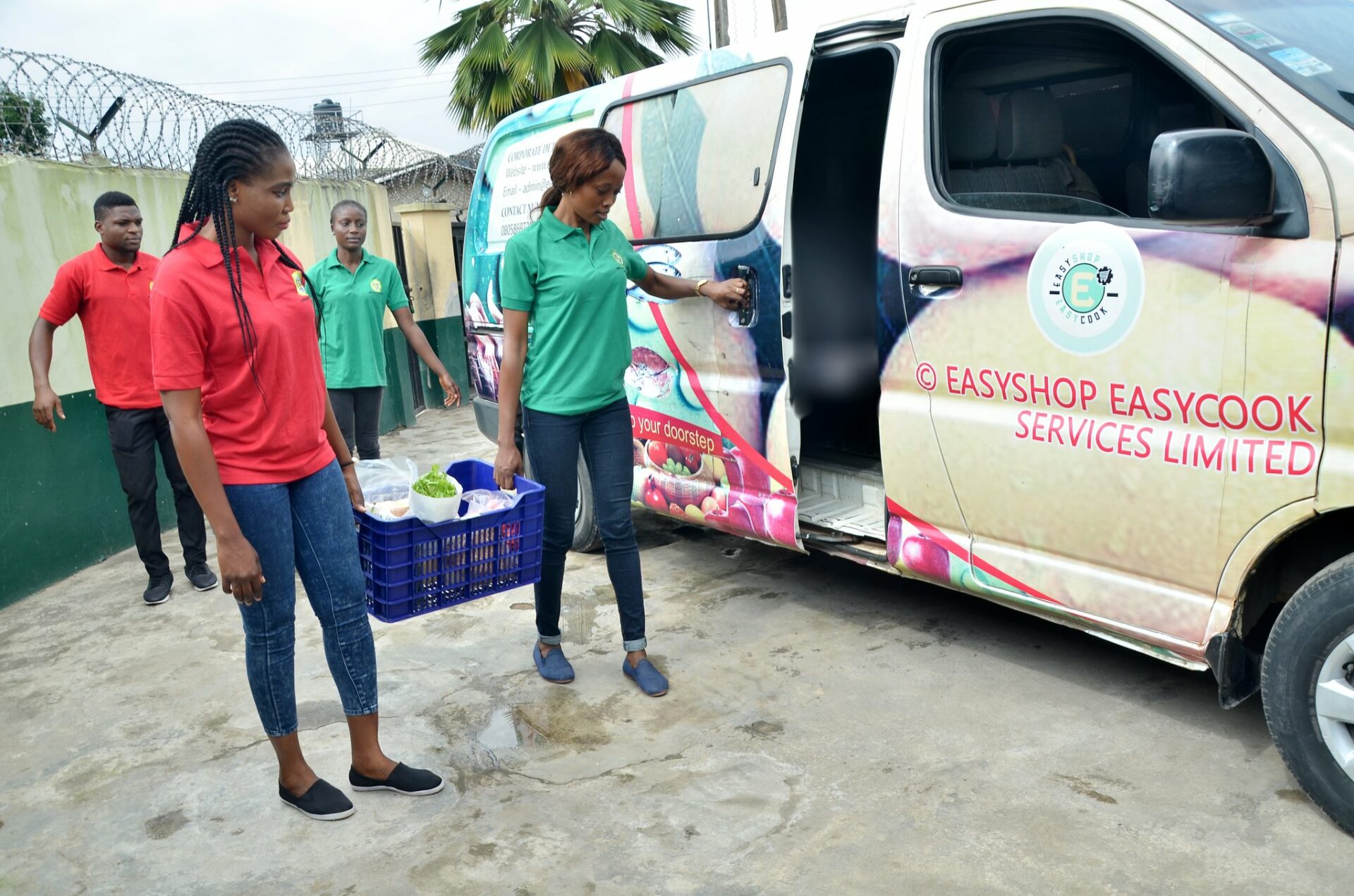 Speaking about sacrifices being made by her staff, she said "We are not medical personnel and our families are wondering why we must go out. So, though there is health insurance in place, we are paying a hazard allowance because before the curfew, which has seen us close early enough to make it home before 11 p.m., we were closing at midnight. We will continue to work twice a week until this is all over."
Looking to the future: All hands on deck
With fingers crossed and the flames of hope kept alive in hearts across the globe, industry experts, companies, individuals, and countries -- though in the thick of the problem -- have already started putting plans in place for life post-COVID-19.
"We have to change the infrastructure of the value chain in Lagos, and I think in Nigeria. We have to because we don't have the infrastructure in the agric value chain, especially for fruits and vegetables," Salami said.
The panic buying caused by the announcements brought about price gouging, which more advanced and structured climes don't experience.
"We don't even have a national reserve of anything. States also need to have their reserves of food because the price gouging is horrible.
A national food reserve would have crashed or maintained the price of food because, at this time, the government would have brought out the stored food, " she added.
She went on to speak about the need for cold storage, packhouses being very close to farmers to reduce waste coming into the system, the need for farm produce to go through a process allowing for sorting, grading, dirt removal, and packaging according to international standards.
"If these things are done before food is moved to different markets, it will enable us to move faster than we do now.
"I think when this is all over, these are some of the discussions that need to be had.  Everybody has to do their part in the value chain," she concluded.
It remains to be seen if these recommendations, as well as others, from more stakeholders, will be taken seriously when the world wakes up to a day without the COVID-19 pandemic.
As with almost everything, time will tell.
---
Also Read: Where to order groceries online in Lagos, Abuja