As of yesterday, March 26, 2020, the total number of confirmed COVID-19 cases in Nigeria was put at 65 by the Nigeria Centre for Disease Control (NCDC).
While 65 seems like a minute number considering the nation's population of over 180 million, many people worry that the actual number could be more devastating as only a few people are being tested.
Despite the effective precautionary measures recommended by the World Health Organization (WHO), as well as the various COVID-19 risk assessment questionnaires available, many Nigerians, upon developing symptoms associated with the disease, try to alleviate their fears by calling the hotlines provided by the NCDC or going to the hospital.
The problem with this is that some of these symptoms are as a result of the anxieties created by panic. This invariably puts a lot of pressure on the limited healthcare resources currently available.
"What this pandemic has shown is that there's a need for alternative measures to be taken within the healthcare space and one of those measures is telemedicine," says Wale Adeosun, CEO of Wellvis, a Lagos-based telemedicine startup.
"The smartphone will see you now."
Telemedicine, also referred to as telehealth, is the practice of using electronic communication tools to provide medical services to patients who are not physically present.
According to a 2019 report on telemedicine, the global telemedicine market is expected to be worth $53.1 billion by 2026 with a compound annual growth rate of 14.19% from 2019 to 2026.
These figures may have been perceived as overly ambitious considering the low adoption of remote healthcare services around the world, but the COVID-19 pandemic shows the industry's huge potential.
The inability of the healthcare systems of developed and underdeveloped countries alike to manage the increasing number of COVID-19 cases, coupled with the need to practice social distancing to curtail the spread of the disease, has brought about an increase in the demand for telemedicine.
From symptom-checking text bots to chat and video consultations, many medical professionals around the world are using telehealth services to attend to patients on all coronavirus risk levels.
Governments are also seeing it as a viable way to help curtail the spread of the virus.
Just recently, the US government adjusted its health insurance accountability rules to accommodate telemedicine and make it easier for doctors to provide medical care remotely in the wake of the pandemic.
Similarly, not too long ago, the Australian government announced a medical relief fund that includes an item for telehealth consultation insurance.
In Nigeria, even though the government is yet to look the way of telemedicine in the wake of the COVID-19 pandemic, more people are turning to telemedicine platforms to complain about their symptoms and avoid going to the hospital as they observe social distancing.
"We have noticed a significant increase in the number of people using our 'chat with a doctor' feature," says Dr Femi Kuti, Director of Reliance HMO (Formerly Kangpe), a health insurance platform with a telemedicine feature.
"At this time, everybody is worried and alarmed, so they want to double-check to be sure that they don't have the virus," he adds.
Adeosun also reveals that the Wellvis platform has been experiencing a surge in its number of users.
With Nigerians now turning to telemedicine, what are the startups doing to help?
"On our own side, our major focus has been more about ensuring that our customers get access to the proper information that they need to stay safe during this period. So we've been spending a lot of time sending out blog articles and notifications to educate people on what is going on," says Kuti.
According to him, at this moment, telemedicine platforms are not exactly positioned as points of diagnosis or risk assessment for COVID-19.
"The reason for this is that there are so many tools out there, including chatbots and algorithm questions, released by so many organisations that just by answering a series of questions, you can know whether you have COVID-19 or not. So you don't need to consult a doctor to know if you have a high or low chance of contracting the disease."
One of the organisations that have recently released COVID-19 risk assessment tools is Adeosun's Wellvis.
"When the pandemic got to Nigeria, we realised that the NCDC and the Ministry of Health would have a problem sieving through the calls that they'd receive. We wanted to create something that would reduce pressure on the NCDC hotlines, so we created the COVID-19 Triage Tool," Adeosun explains.
The tool asks users a couple of epidemiological questions ranging from the various symptoms of the virus and exposure to confirmed victims and hotspots. This helps the system to sieve through responses and classify users as low, medium, or high risk.
"The high-risk people are given information and the official numbers to call in order to get tested. While the low and medium-risk people are told to watch out for symptoms and given precautionary measures to follow," Adeosun adds.
Despite the accuracy of the triage tool, Adeosun and his team aren't ruling out the need for people to further consult doctors on the Wellvis platform regarding their symptoms.
However, he agrees with Kuti on the limited role telemedicine plays in the diagnosis of the coronavirus because of the presence of these simple tools. There is also the challenge of limited access to coronavirus test kits.
Where telemedicine plays a huge role is in helping to prevent more people from contracting the virus.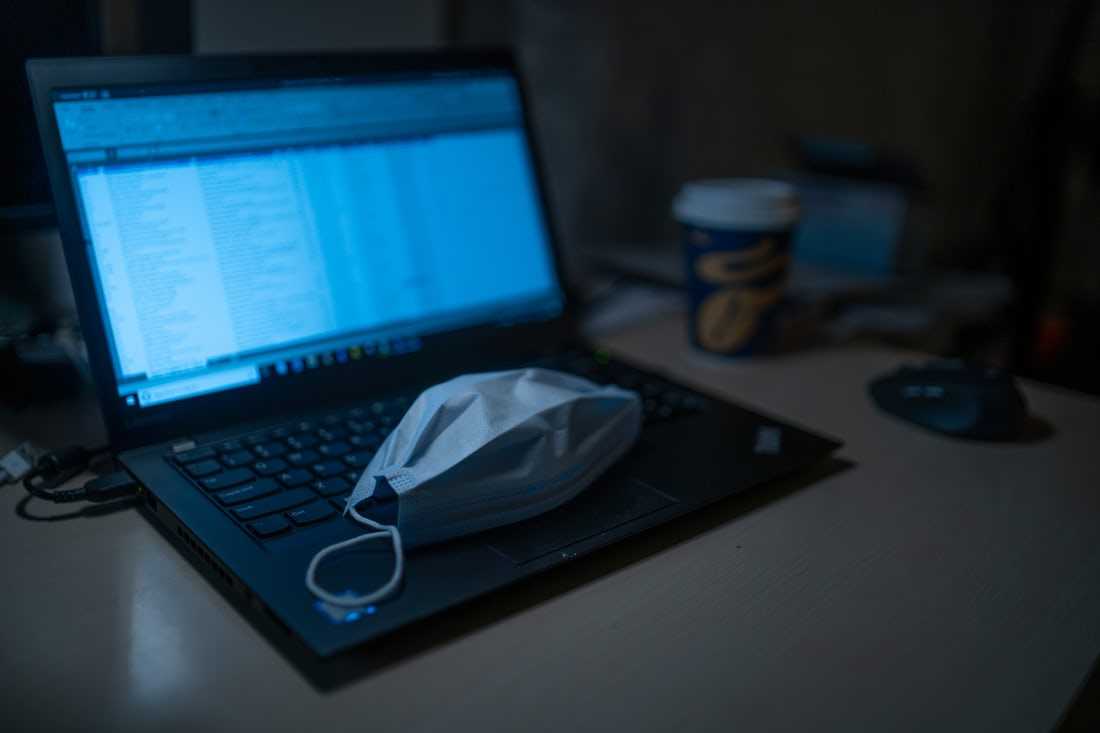 "The truth of the matter is that the hospital or clinic is ground zero for COVID-19. You might go to the hospital for diarrhoea and end up contracting the coronavirus. Where telemedicine comes to shine during this period is that for regular illnesses that you would have ideally gone to the hospital for, you can easily get them treated on a telemedicine platform while you maintain social distancing," Kuti explains.
Adeosun reiterates Kuti's point and further emphasises how it not only protects the patients and health workers from contracting the virus but also helps to manage resources.
"Especially when there's a scarcity of a lot of the resources required including gloves, masks, and personal protective equipment (PPE). With the scarcity of those things, you don't want them to waste their resources and time on a minor issue that you could have stayed at home to treat."
After the pandemic
It is no longer news that the Nigerian healthcare sector is in shambles, with many physical healthcare facilities across the country lacking the capacity to manage the demand they receive.
Telemedicine, though not useful for all medical cases, is a great alternative to help reduce the number of people who visit these facilities, and with the apparent potential of the telemedicine industry globally, as a result of the coronavirus pandemic, Nigeria can greatly benefit from the industry's expected boom.
"I think one aftermath of this pandemic will be people's exposure to the power of technology and what can be done with a lot of tools at our disposal today. And that kind of thinking extends into telemedicine as well where people realise that they can actually stay at home and talk to a doctor," says Kuti.
He foresees that after the pandemic is over, the usage of telemedicine platforms in Nigeria will continue to increase. Adeosun posits that this increase can only be maintained if digital health entrepreneurs continue to engage and educate users on the importance of telemedicine.
Featured Image Credit: "Online consultation, alternatively to a regular doctors visit" by Marco Verch under CC BY 2.0. 
---
Hi, my name is Titilola Oludimu and I'd like to remind you to take all the verified recommended precautionary measures to keep yourself and people around you safe from COVID-19. Don't share unverified information and only call the NCDC hotlines if you NEED to. 
Stay safe!