In the wake of the coronavirus (COVID-19) pandemic, a lot of businesses have been negatively affected. While some have suspended operations, others are finding means of keeping afloat such as working remotely or embracing more digital services.
With the aim of improving supplies and ensuring continued trade transactions, the Kenyan Manufacturers Association (KAM), has launched an online directory to help Kenyans shop for locally manufactured goods online.
This move becomes important in the wake of the coronavirus pandemic seeing as individuals and retailers can make use of the directory to contact suppliers, pay for goods through cashless platforms, which will then be delivered directly to their homes or shops.
According to Business Daily, KAM's chief executive,  Phyllis Wakiaga explains that the information provided is for readily available products and services in the manufacturing sector for customers, investors, partners and the media.
KAM also believes that this directory, which consolidates manufacturers from different sectors will mitigate and prevent both supply shortage and hikes in prices of goods respectively. Both of them being likely scenarios during such an outbreak.
As an alternative to disrupted importation that has caused a shortage supply of raw materials, small and medium scale enterprises can search the directory for raw materials and intermediate goods from local suppliers.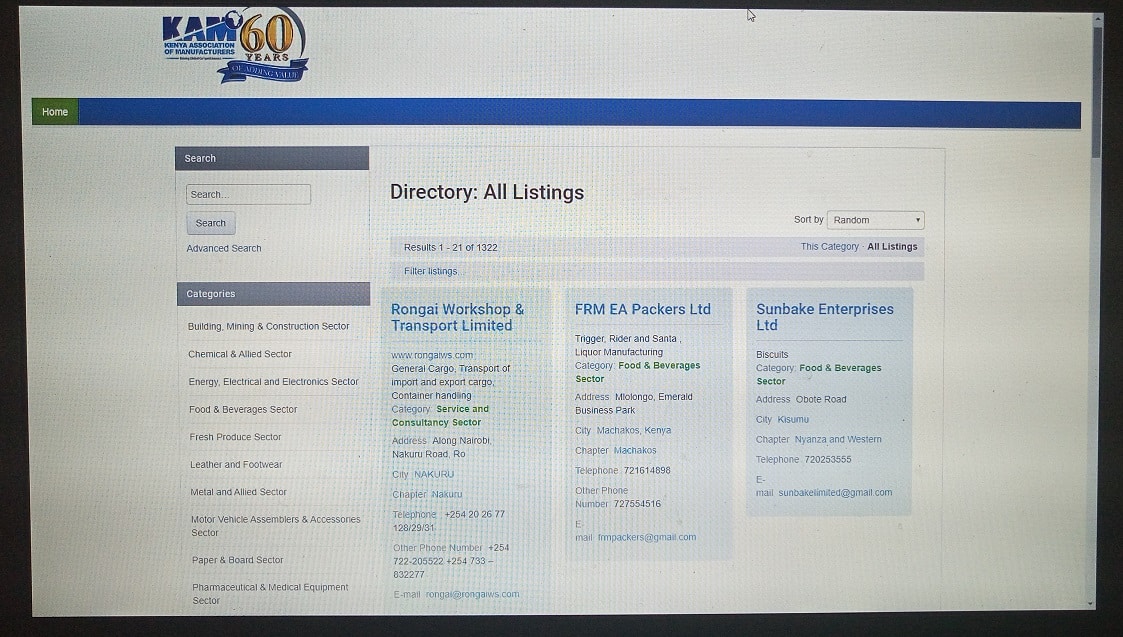 With an ecosystem that's had substantial levels of cashless adoption, online shopping, logistics and e-payments in Kenya seem poised to witness an upsurge in the coming weeks
A few days ago, the Central Bank of Kenya (CBK) issued a directive to all mobile money operators to waive transfer charges for transactions up to Ksh1000 ($9.45), as well as to increase the limits on mobile money transactions.
The move was made to limit contact with cash, which could be a possible vector for the COVID-19 virus.
Apart from Kenya, MTN has announced the suspension of mobile money charges for up to 20,000 FCFA ($32.72) in Cameroon, and ZK150 (8.85) in Zambia.
As more precautions are being taken in the wake of the COVID-19 pandemic, it might be a positive move for African countries to adopt policies that encourage cashless transactions, and reduce physical contact.
---
Hi, my name is Emmanuel Paul and I am a lover of mysteries and great stories. Thankfully, the steps to prevent coronavirus (COVID-19) —  personal hygiene — are not mysterious, and it's time to filter the stories we hear/see very carefully.  Kindly follow all relevant tips from the NCDC, WHO, and other related bodies.
Do your part; when in doubt, verify.