Kunle got to Yaba at 5:30 a.m. on a Wednesday to board a bus to Yenagoa, Bayelsa state. After one hour of searching for a suitable vehicle heading in that direction, he settled for a minivan. It took another four hours for the vehicle to fill up, even though he was shown luggage supposedly owned by passengers who never showed up.
It was 10:30 a.m. when the minivan finally took off, only to stop at Ojota in Lagos for wheel alignment. After two breakdowns and sleeping overnight in a church at Benin, Kunle arrived in Yenagoa on Thursday morning, twenty-four hours after leaving the bus park in Lagos.
When Kunle called the number on the receipt he was given to report the situation, a rude lady answered the phone and said, "It's not our fault the van broke down, no be we spoil am." He desperately wanted to report the matter to some authority but found out that there was no regulatory body overseeing road transport service providers in Nigeria.
In Nigeria, road transport services neither have a system of government licensing, nor minimum entry requirements to operate. In fact, most of the providers are outside the government's tax net. Yet, if the sector must perform optimally and perform its major role in enabling the overall economy, regulation should be a priority.
There are a few ways to picture regulation and enforcement in the Nigerian road transport industry. It could be what we are used to; hundreds of uniformed government officers chasing motor vehicles, visiting bus parks or terminals, and mounting roadblocks to monitor compliance.
Or it could be an automated process with officers of the government behind desks checking reports and analysing digital activities to monitor compliance, with only a few field officers to gather onsite reports.
The latter is the efficient route the government needs to take.
First, the lack of a clear definition of responsibilities between the arms of government on road transportation is cause for worry. State governments should, however, lead the regulatory oversight of road transport, being closer to the problems than the federal government and with better resources to combat them, as opposed to local governments. Therefore, the references to the government here implies the state governments.
Already, a few states in Nigeria inch towards smart technology initiatives to drive efficiency in economic activities, manage data, and secure residents. It is only a matter of time before they cover the road transport sector.
Certain private operators provide these states with examples to follow. Within cities, ride-hailing platforms like Uber and Bolt tap the democratic nature of the Internet to provide cab services and regulate service delivery to their own standards digitally.
Intercity, operators like GIG Mobility (GIGM, previously known as God is Good Motors) do the same. They harness GPS technology and the Internet to monitor buses in their fleet during operations as well as improve customer experience.
Why should the government toe this line?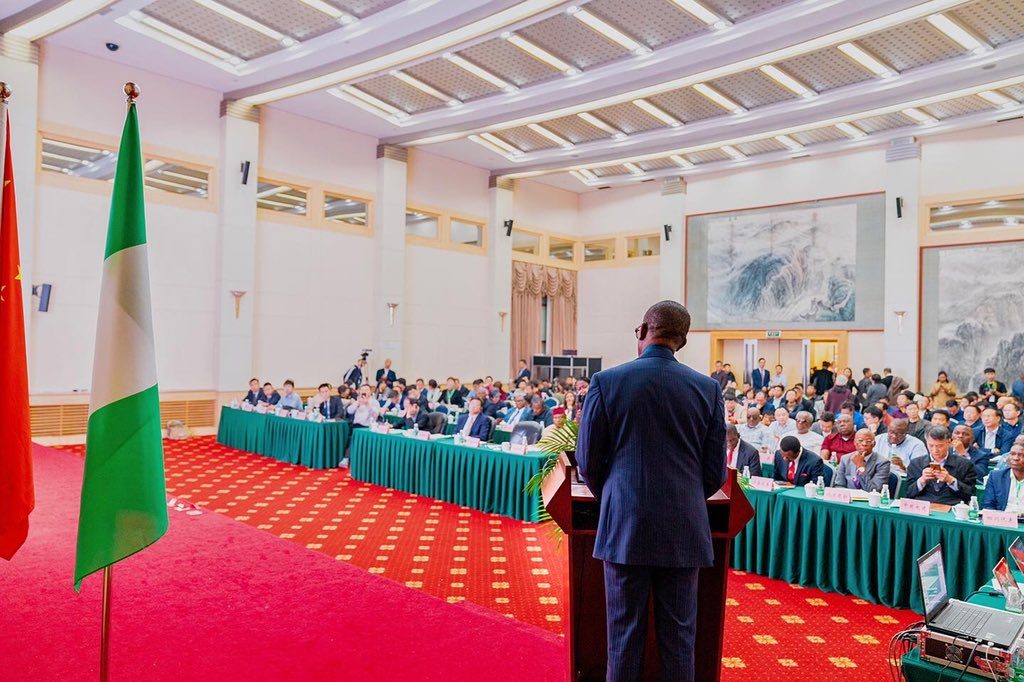 The government's obligation to safeguard public safety and welfare can only be executed through regulation in the road transport industry. In an industry where mishaps often lead to loss of lives, body parts, and property, the government's duty to put safeguards in place is an urgent one.
Giving an example of how the government can mimic their system to fulfil this duty, an operations officer at GIGM explained that they receive instant SMS alerts when any of their Captains (drivers) exceed the speed limit. Over-speeding has been identified as a top cause of road accidents in Nigeria -- one in every three in 2016. The alert system helps ensure that cases of over-speeding and resulting road accidents are reduced to a minimum.
Also, regulation has the potential to boost the revenue of state and local governments as they are largely affected by the regulation of the sector. Digital technology can become the pipeline through which the government captures those operators outside of its tax net. For example, where trips are digitised and running through a central regulatory system, the government can access digital records to properly track revenue.
Further, regulation will help the government protect the industry of legitimate companies rendering road transport services. Where there are correct licensing, inspection, and permits, it becomes more difficult for shady operators to undercut honest businesses by providing substandard services.
Kunle's experience on his journey to Yenagoa gives a peek into how this is a problem. Standard intercity operators like GIGM and ABC Transport struggle with unscrupulous operators who flood the market with substandard transit services and contribute little or nothing to government revenue.
The recent ban of motorbikes in Lagos state also gives strength to the need for regulation of the industry in Nigeria. As stakeholders in the interest of bike hailing startups call for regulation and not an outright ban, it becomes clear that if the government had set out to regulate from the outset, the massive job losses and outcry from residents of the state could have been prevented.
In the end, Nigeria is overdue for the regulation of road transport services that foster innovation, business investment, and positive outcomes for the society, and technology is the way out.