Despite the economic decline the country is facing, the online sports betting industry in Nigeria appears to be thriving. It seems to be making the most of the considerable youthful population with increasing Internet penetration and access to Internet-enabled services.
This growth has transcended the virtual space provided by Internet platforms and has gone offline with almost every street in major cities like Lagos having a brick and mortar betting shop.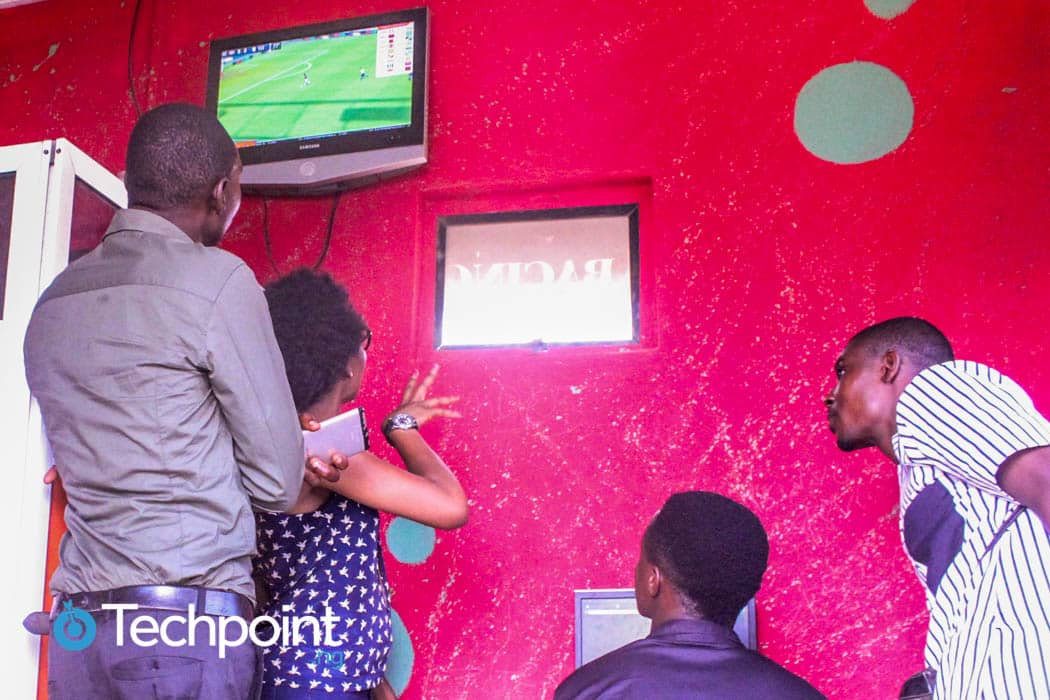 To even make betting easier, some betting companies have begun to partner with telcos and payment companies to help bettors access their games and pay directly with USSD codes.
This, however, explains why betting sites like Bet9ja.com, 1xbet.ng, and sportybet.com made it to the top 50 websites in Nigeria, according to Alexa's ranking as at Wednesday, December 18, 2019.
Bet9ja has two spots in the top 50: Bet9ja.com at number 3 and Bet9ja2.com at number 16. 1xbet.ng and Sportybet.com occupy the 40th and 46th spots, respectively.
However, aside from the 4 betting sites, the Alexa ranking revealed that Livescore.com (20) -- a website that provides football information to help users with their betting decisions --  and Goal.com (49) -- which also shares betting tips -- are on the list of the most visited websites in Nigeria.
Similarly, another web measurement platform company -- SimilarWeb -- also ranked Bet9ja.com as the third most visited website in the country, followed by Betking.com (9), Betradar.com (14), Bet9ja2.com (17), Sportybet.com (18), Betpawa.ng (23), Shop.bet9ja.com (24), Nairabet.com (41), Merrybet.com (42), and Forebet.com (45).
Other popular betting sites like NairaBet, SureBet, and 1960bet didn't make the top 50 websites on Alexa. Though there are various established betting platforms in Nigeria, one should expect that many more would spring up in the near future.
Interestingly, this isn't the first time that a couple of betting sites have been among the most visited websites in Nigeria. In 2017, Bet9ja.com was the 10th most visited website in the country with the likes of Betradar.com (61), Nairabet.com (66), Merrybet.com (81), Bet365.com (131), and Surebet247.com (273) also making the top 300 websites.
---
Suggested Read: 13 amazing things the Alexa traffic ranking can teach you about Nigerians
---
In light of the football culture in Nigeria and popularity of some big leagues like the English Premier League, Spanish La Liga, and Union of European Football Associations (UEFA), betting seems to be the way some Nigerians earn money from their passion.
Despite the fact that some claim the industry is empowering young people as well as providing employment, it could also be harming people, especially the youth, due to the possibility of addiction.
Earlier in the year, the Ugandan president, Yoweri Museveni, revealed that the government would no longer renew or issue the licences of sports betting, gaming, and gambling companies in because the country's youth were getting addicted to betting.
---
Suggested Read: Online sports betting in Africa: Between morality and an opportunity for revenue generation
---
The ripple effect of addiction to betting would be the need to get more money to place bets, which may possibly cause people to get drawn money doubling or get-rich-quick schemes. In cases where these schemes fail to provide the money they need, resorting to crime might be the only way to fund their betting habits.
The Kenyan government recently shut down the two biggest betting companies in the country -- SportPesa and Betin -- over a claim that the sports betting companies were not tax-compliant.
---
Suggested Read: Did Kenya really win the battle against SportPesa and Betin, 2 of its biggest betting companies? 
---
In Nigeria, the federal government, through the Federal Inland Revenue Service, had announced plans to charge Value Added Tax (VAT) on lottery and gaming activities. It remains to be seen, with the recent change in tenure, if this would be carried out.