In Lagos, the state government and transport unions have reached an agreement with motorcycle-hailing operators.
Under the new agreement, the operators will pay a daily fee of ₦500 ($1.38) per bike by buying tickets. This fee comprises ₦400 ($1.10) to the unions and ₦100 ($0.28) to designated local government areas in the state.
And the transport unions also seem to have won as they will reportedly be in charge of selling these tickets.
This also seems to bring to an end the protracted negotiation battles on regulations between these entities.
---
Suggested Read: In the throes of regulatory uphill battles, will Nigerian motorcycle-on-demand startups survive Lagos?
---
As much as it is a resolution to a matter that was drawn out longer than necessary, the motorcycle-hailing startups still seem to have gotten the short end of the stick.
---
Suggested Read: For Nigerian motorcycle-hailing startups, government seems to have abdicated regulatory responsibility
---
The new agreement means a startup might pay as much as ₦182 million ($503,000) per 1,000 bikes every year or even more. This is the ₦500 ($1.38) fee multiplied by 1,000 bikes and 365 days in a year.
Compared to the ₦25 million ($69,000) for a thousand bikes licensing fee previously being contemplated by the government, this is a 728% increase.
Even though they expand to other states, the legendary traffic situation, overpopulation, and an upwardly mobile population have made Lagos the choice destination for these startups.
Considering that most of these startups are still VC-funded and most likely not yet profitable, this may also signal the beginning of trying times for them.
Where will these costs be taken from?
The startups will most likely spread the new costs across their riders and potential users by increasing fare rates.
Gokada CEO, Fahim Saleh, said they are trying to manage the situation efficiently.
"Our drivers will most likely bear the cost, but we will try to subsidise the cost for them. We may also need to explore increasing fares to account for the ticketing but [we] have not yet decided on the matter," he said.
OPay did not directly respond to requests for comments on this development. It, however, addressed another issue.
Earlier in the week, pictures on social media showed representatives of OPay in a meeting with the Lagos State chairman of the National Union of Road Transport Workers (NURTW), Musiliu Akinsanya, popularly known as MC Oluomo.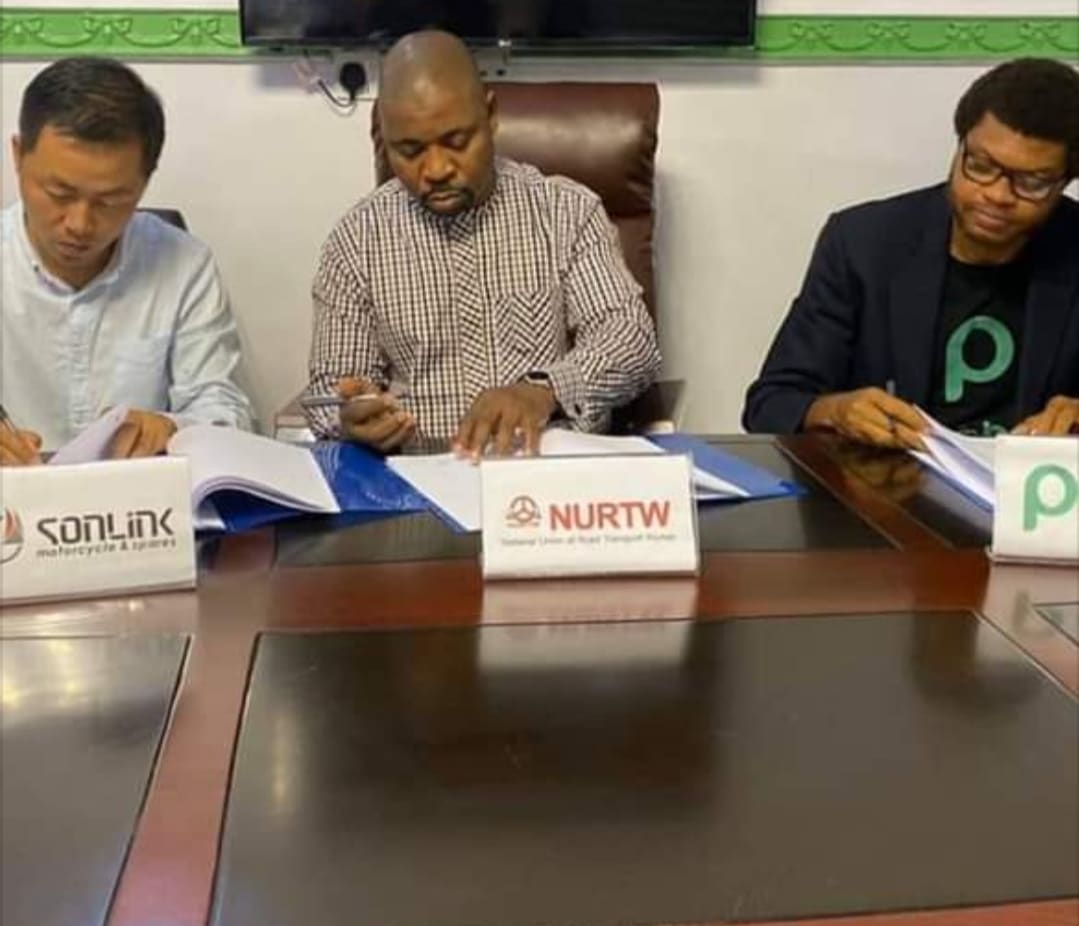 The NURTW has been very instrumental to the negotiations so speculations were rife that OPay was trying to cut an individual deal for its ORide.
However, the company claims it was signing an agreement for its tricycle-hailing sister company, OTrike.
According to senior director of operations at ORide, Ridwan Olalere,
"What can be confirmed is that OPay has gone into a partnership with the NURTW, as it launches its tricycle-hailing service, OTrike, in Lagos. An agreement concerning this was signed just this week," Olalere said in an email.
Details of the deal or what it entailed were not revealed.
The company is most likely protecting the future operations of its sister, OTrike, to prevent future occurrences of the government-union debacle.
Or as SONLINK is involved, simply signing a vehicles acquisition deal. It can be doing both.
These are indeed trying times for motorcycle-hailing startups in the state and hopeful new entrants.
It would be recalled that PalmPay recently raised $40 million and reports say it plans to build an OPay-styled super app that will include motorcycle-hailing services.
---
Suggested Read: TECNO parent company, Transsion Holdings enters African mobile payments with PalmPay
---
This regulation storm will hit PalmPay and OPay less as they will both have other services to take off the sting.