With challenges like damaged products, misplaced packages, and hidden charges, shipping can often be a headache.
Many things tend to go wrong when trying to get a package across to family, friends, or a customer in Africa. Before shipping your package, there is paperwork to be filled, customs to liaise with, and taxes to be paid. Whether or not the package arrives intact, you have to deal with hidden charges and 'settle boys' costs.
Chisom Ebinama, Kwadwo Nyarko, Perry Ogwuche, and Tochukwu Okoro, while schooling and living in the US, saw this as a struggle they could relate with and decided to address it using technology.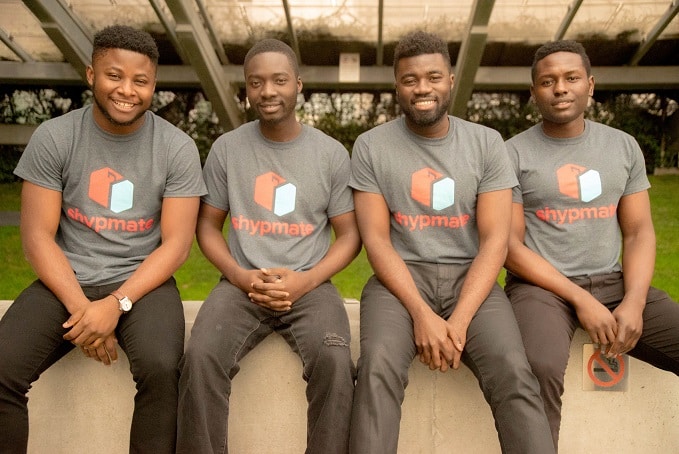 Enter Envyl.
In 2015, the startup formerly known as Shypmate started as a peer-to-peer delivery service allowing individuals to buy products online and have them delivered by home-bound travellers in Nigeria and Ghana.
Where it would take about a week to ship a pair of shoes to Ghana using DHL for $250 (₦90,375), Envyl promised to deliver within 5-10 days at $25 (₦9,037.50). The idea was to make use of travellers coming from the US to Ghana and Nigeria, to deliver packages.
This was how Envyl worked. A customer ordered online from trusted eCommerce players like Amazon and eBay. Elsewhere, a traveller with extra luggage space planning to make a trip to Ghana or Nigeria signed up as a traveller while Envyl did the necessary background checks.
Envyl then handled the logistics of matching product with traveller, buying the item(s), and sending to the traveller. The customer and traveller then agreed on where to meet for the package to be received and verified. Finally, upon verification by the customer, Enyl paid the traveller.
Before gaining acceptance into YC in January 2016, the startup had made over 150 successful transactions in the two months prior. One can see why this appealed to travellers going to Nigeria and Ghana from the US because they were able to deliver as many packages on a single trip, making extra cash, and covering a part of their flight ticket costs in the process.
Envyl launched out of the Winter 2016 Y Combinator (YC) class, bringing the sharing economy business model into international shipping. It was one of the three African startups in that class including Egyptian shipping startup, Lynks and Nigerian payment startup, Paystack.
At the time, the startup was ranked 9th in the 15 fastest-growing startups in the Winter 2016 class and was destined for the top, or so we thought.
The first hiatus
In April 2017, Shypmate changed its name to Envyl with the goal of expanding its services to a growing customer base. However, some months later, customers expressed concern as the YC-backed startup went quiet for a while.
It was during this time Techpoint reached out to the CEO, Perry Ogwuche, regarding the hiatus.
"Envyl will now be delivering items to Ghana because of the need to focus on one market as a startup. This was not an easy decision for us to make. However, the decision has very well been instrumental in the growth of the company. We do plan on returning to Nigeria once we believe we are ready to be in multiple markets." Perry explained.
Envyl resumed operations, albeit with some caveats. The startup stopped receiving orders from every online store used on their platform except Amazon. Also, a weekly limit was placed on the amount of orders one person could make.
With these changes, it looked like Envyl had gotten it right but just like most startups, operations began to falter after the break.
Indefinite hiatus or closure?
Although the Envyl website is still functional, there are reasons to believe the startup has halted operations for a while.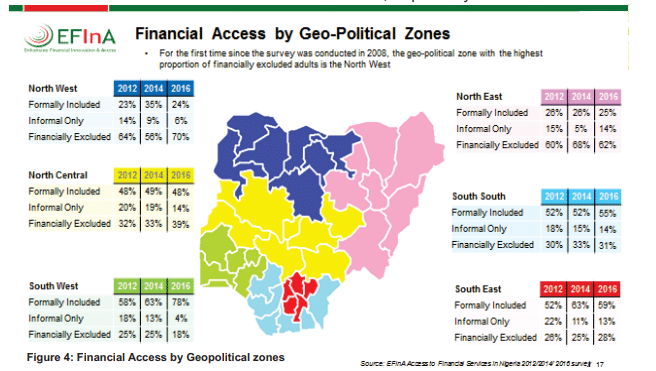 First, the words boldly written at the top of the site seem to connote an indefinite hiatus. Also, the last posts on their Facebook and Twitter pages were two years ago.
Furthermore, Chisom Ebinama, a co-founder of the startup, has moved on from Envyl to work on Views, a new project. He said in his LinkedIn post.
"During the early days of Shypmate, we had a clear vision to make international delivery more affordable and efficient. Similar to other startups we faced unique challenges, the greatest of which was capital. As time progressed, we sold items to stay afloat and even resorted to credit cards. As the credit card bills piled up and there was less to sell, half the team worked on the business full-time while the other half found jobs to provide supplemental income."
Among that half was Perry who, according to his LinkedIn profile, now works as a software engineer for Amida Technology Solutions.
From Chisom's comments, it is evident that Envyl struggled with funds a year after raising $120,000 (₦43,380,000) from Y Combinator. Could it have occurred due to mismanagement or the funds were actually insufficient? The latter looks more plausible because Envyl played in a fragile eCommerce space where giants like Jumia are solving issues of their own by raising more money.
Trying to get some answers, Techpoint reached out to the only co-founder left at Envyl, according to LinkedIn, Tochukwu Okoro, who as at the time of filing this report was yet to respond.
Whatever the case may be, hiatus or defunct, Envyl played its part in helping people move packages from the US to Ghana and Nigeria.