Driving around Addis Ababa, Ethiopia's capital city, you can't help but notice building construction projects everywhere.
Aside from the telecommunications industry, solely controlled by the state-owned Ethio Telecom, real estate is the other noticeable economic activity.
Though the same can't be said of the country's budding technology ecosystem, real estate gets most of the attention from local and foreign investors.
However, regulatory restrictions and other government activities prevent foreign investors from participating fully while local investors do very little in the country's tech space.
For instance, foreign investors are not allowed in businesses like financial technology and retail, whether online or offline. Although they can venture into real estate, they still have restrictions and regulations to contend with.
The regulatory restrictions serve as stumbling blocks for the budding sector's development.
This is likely going to change soon, as the government is working on a couple of regulations to reduce this stumbling blocks, one of which is designed to open up the market to foreign investment as there is low interest on the part of local money bags.
50 Lomi co-founder, Temesgen Feseha Wude attributes the low interest of local investors to the lack of success stories in the Ethiopian tech startup space.
These investors would rather invest in tangible businesses like real estate where their returns on investment are guaranteed to some extent.
Like other markets in Africa, investment in tech startups is high risk with questions about scalability and profitability, among others. But Temesgen claims there's a higher chance of failure in the country's startup space than anywhere else.
Aside from unfavourable government regulations which Shem Asefaw -- an angel investor and chief rainmaker at blueMoon -- claims is one of the major challenges for the tech space, recurrent Internet shutdowns is another problem businesses have to deal with.
In June 2019 alone, the Ethiopian government cut off Internet access twice.
And in spite of all these, the International Monetary Fund (IMF) claims Ethiopia is one of the world's fastest-growing economies and the top in Sub Saharan Africa in 2019.
Technology in its infancy
Apart from Gebeya, iCog Labs, and Apposit that have foreign clients, most startups serve the local market.
Abel Asrat, founder of an online media house -- Addis Insight -- is of the opinion that local startups are running away from the real local problems.
"To some extent, they lack reality approach in local contextualising," Abel says.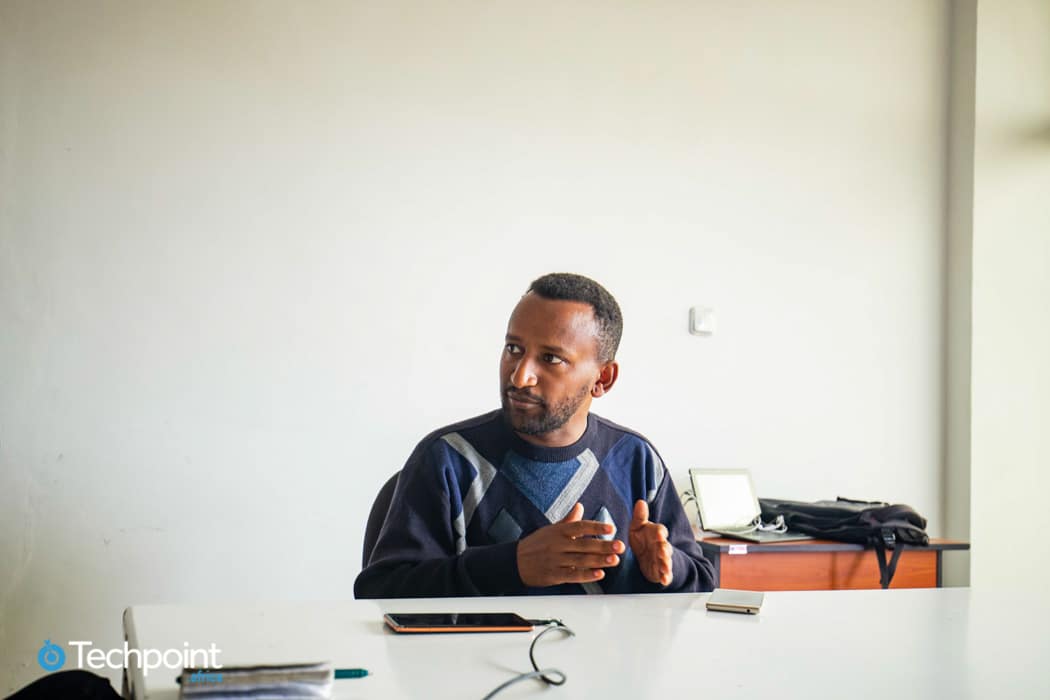 According to him, some startups in the country are building solutions that most citizens cannot afford.
"Technology (in Ethiopia) is still in its infancy and I think it's been held back a lot by the ecosystem's failure which can be traced back to regulatory hurdles," Adam Abate says.
Adam is a co-founder and managing partner at Apposit LLC, a software development company, and one of the key players in the country's tech ecosystem.
Ethiopia is still predominantly a cash-based economy, unlike neighbouring Kenya that has a significant level of mobile payment penetration. This is despite the fact that mobile money platforms are being championed by the banks.
Though businesses are less automated and are mandated to give only paper receipts, there's an ongoing dialogue targeted at changing that.
When the Internet goes off
"It's more difficult to do business here than to start doing business. You can get a business licence in a couple of days, the real difficulty is running the business in terms of regulations, Internet blackouts, [and] suppliers among others," Adam says.
Though recurrent Internet shutdowns discourage Internet-enabled startups, some of them build their products with this in mind.
As Gebeya co-founder, Amadou Daffe points out, Ethiopia is a perfect ground to build a resilient business. And it seems Gebeya and Ride have cracked the resilience code.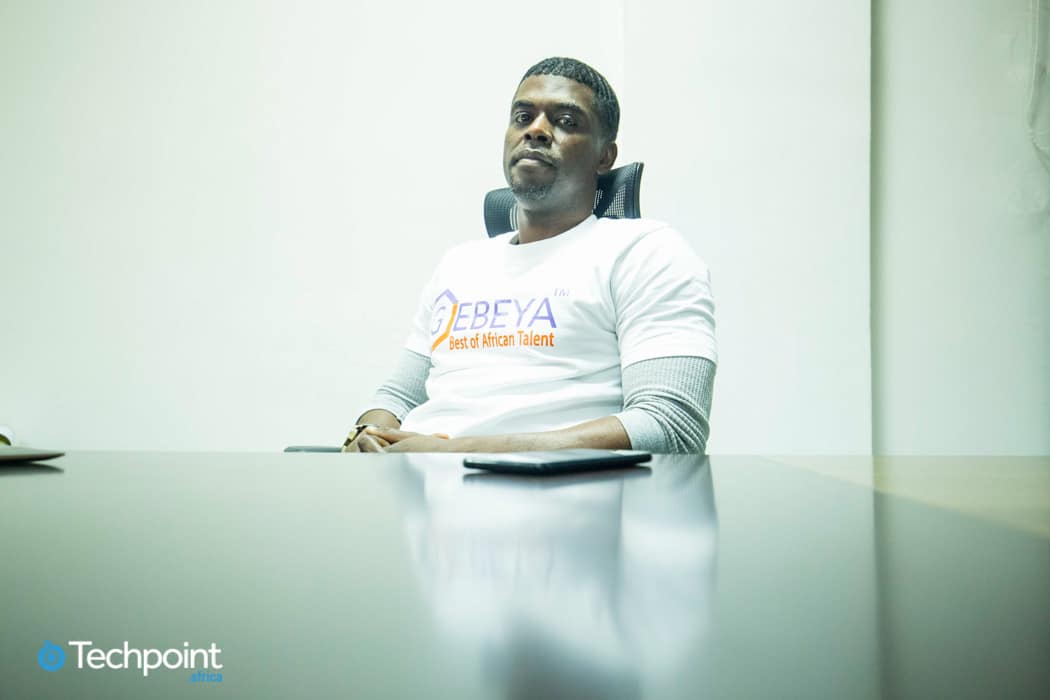 Beyond mobile applications, Ride -- a ride-hailing platform -- allows people to request for a ride through its call centre. Five years ago when it launched, customers were made requests using SMS. While the e-hailing platform no longer supports SMS, request through its call centre currently makes up 40% of all bookings with the rest coming through mobile apps.
Ride founder, Samrawit Fikru reveals that the startup is exploring other channels that don't require an Internet connection.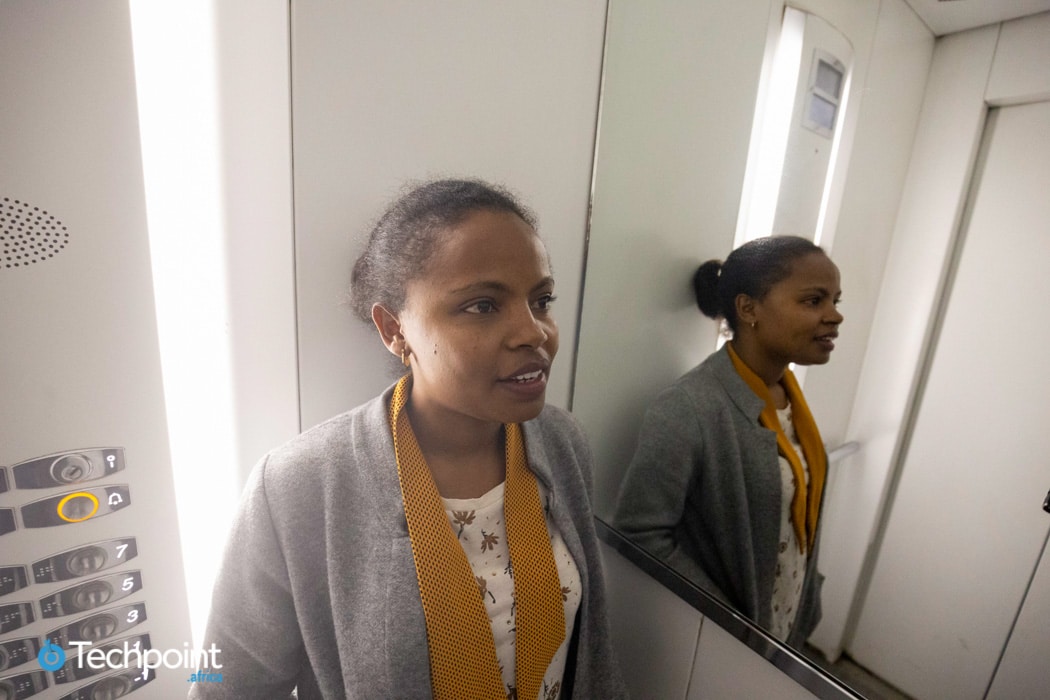 When Gebeya, an edtech startup, started out a server had to be built to power their offline training programmes. And in order to meet clients demands, Gebeya moves its developers to neighbouring Kenya whenever the Internet gets shut down.
Like Gebeya, Apposit also moves its staff outside the country.
"It's not a very good workaround which is why we are working on having offices outside Ethiopia," Adam reveals.
Online media platform, Addis Insight is also considering moving to Kenya.
"We at least need a backup office in Kenya," Addis Insight founder, Abel admits.
Even 50 Lomi -- a cloud-based enterprise resource planning platform -- is also working on using an SMS-based solution to power its system.
What the government is doing
Ironically, in what seems like a form of support for the ecosystem, the government is the biggest customer technology companies have. 50 Lomi co-founder, Temesgen affirms the huge market potential for tech startups in government.
"Government is the number one tech buyer in the country," Temesgen says.
The likes of 50 Lomi and Apposit have the government as one of their biggest clients. According to Adam, Apposit now focuses on three products: Nigerian-based Paga, agricultural value chain, and fast-moving consumer goods distribution.
A key project that has really taken off for Apposit is the work being done in the agricultural value chain by working with farmers. In collaboration with the government through its Agricultural Transformation Agency, Apposit is automating farmers' input purchases as well as output marketing.
"When you work with the government, you can scale very quickly," Adam affirms.
Beyond being the biggest buyer of technology in the country, the government has also recognised that there are barriers in the tech space after identifying that it's a major source of growth for the economy both in terms of job and value creation.
Therefore, the government is making some regulatory moves to remove all the barriers in the nation's tech space. One of such moves is the regulatory framework about foreign investment in the tech startup space with which the government requested for input from stakeholders in the industry.
There's also a draft of an eCommerce law -- an all-in-one regulatory framework for the digital economy -- which stakeholders believe will open up the nation's digital economy.
Before now, financial technology companies could only function as a technology provider and not a service provider in the country's financial system. Consequently, all payment platforms, including mobile money, in the country are owned by the banks.
This is likely to change soon as the nation's central bank -- the National Bank of Ethiopia -- is allegedly working on a framework for the fintech space. The framework is expected to empower fintech startups to offer some banking services.
More support for the ecosystem
Previously, startups needed a physical office or proof of lease from their landlord to register their company, but this is no longer the case. Adam reveals that the government is putting policies and framework in place to make it easier to conduct business in the country.
In terms of funding, the government is said to be considering establishing a fund to power the startup space. While stakeholders are recommending the efforts of the government, they are of the view that it's likely not going to make a big and immediate difference.
Beyond the fund that the government wants to champion, stakeholders are also working on creating another fund with the support of government and private institutes to provide seeds for early-stage startups and the ones that want to scale.
Some parties are also in talks with the government on the possibility of establishing a startup park in the hope that it will take the burden of getting an office off startups, while also creating a community where they can learn from each other.
It's also expected that it will allow them to focus on building their businesses, thus making it cheaper and faster for them to go to market.
More people like blueMoon's chief rainmaker, Shem, who have been out of the country for some years are returning but only a few of them want to play in the tech space.
Wanting a piece of the pie
There are a couple of angel networks in the country but they don't have the capacity to meet the capital demand of the local startups.
Industry stakeholders have since been pushing for a regulation that will allow foreign capital in the space.
---
Suggested Read: Ethiopia is welcoming foreign investors to its budding internet startup space
---
"I don't think Ethiopia has the capital to drive growth. Foreign capital will play a huge role. You get more than money from foreign investments, you also have access to know-how and exposure, as well as connections," Adam says.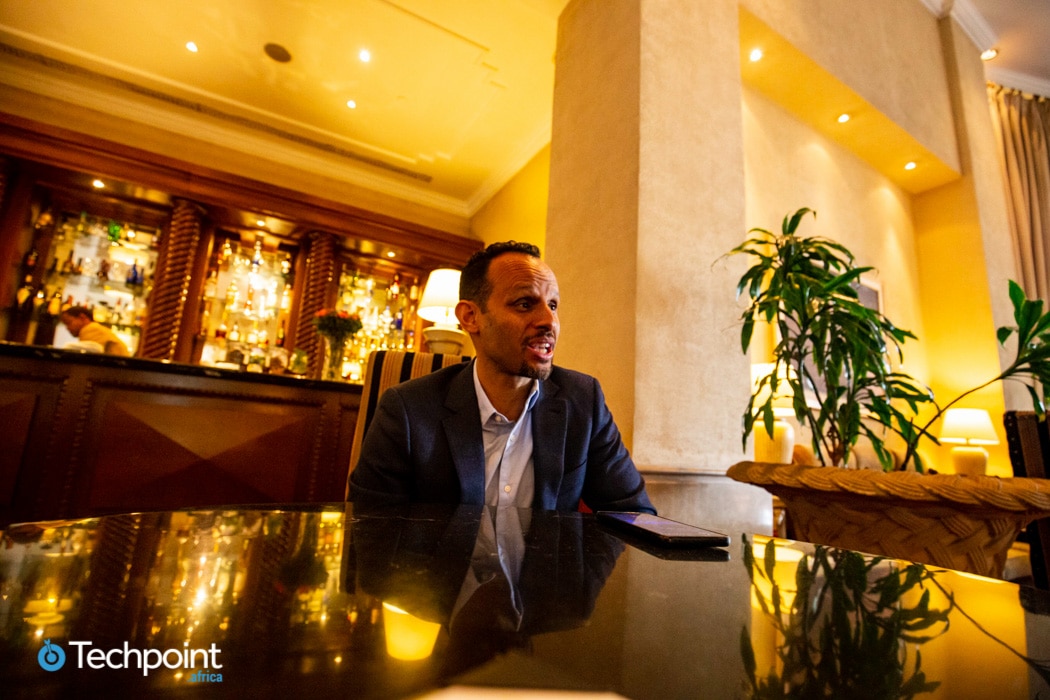 At the moment, most venture and private equity firms in the country are not looking for green businesses. They are rather investing in tested markets and businesses with a guaranteed return on investment.
"There are angel VCs but not enough for the tech space by any imagination," Shem says.
According to WeeTracker's 2018 report, 80% of the startup investment deals in Africa is concentrated in South Africa, Nigeria, and Kenya.
Ethiopia wants a share of the hundreds of millions of dollars coming to the continent's tech space. And one of the objectives of a recent regulatory move by the government is to attract foreign investments while also streamlining conflict resolution timeline and process for foreign investors.
Interestingly, repatriation is guaranteed by law in Ethiopia.
The government is also working on a policy that will give special provision for the country's startup space by lowering the cap for foreign investment.
The policy was birthed after stakeholders in the space voiced their concern about the restriction on foreign investments. And it was formulated with the belief that it will increase foreign investors' interest in the country considering most local investors hardly invest in local tech startups because of its high risk.
"Since Ethiopia is competing with other African countries for foreign funds, the easier the country makes things for foreign investors, the better for the country," Shem affirms.
Filling the knowledge gap
About 200,000 students graduate from Ethiopian universities every year and players in the tech space are continuously making an effort to get them interested in the technology through hackathons, competitions, conferences, and trainings.
For instance, blueLab is on a mission to provide a space for people that want to explore emerging technologies like blockchain, artificial intelligence and data, Internet of Things, and 3D fabrication in the country.
Gebeya and iCog Labs, on the other hand, are training Ethiopians and linking them with foreign jobs, others like blueMoon and ICE Addis are providing havens for early-stage startups.
---
Suggested Read: blueMoon is a startup powering the Ethiopian startup space
---
There's also Ecosystem One-on-one, an initiative by blueMoon which brings people together every week to share their experiences and learn from each other.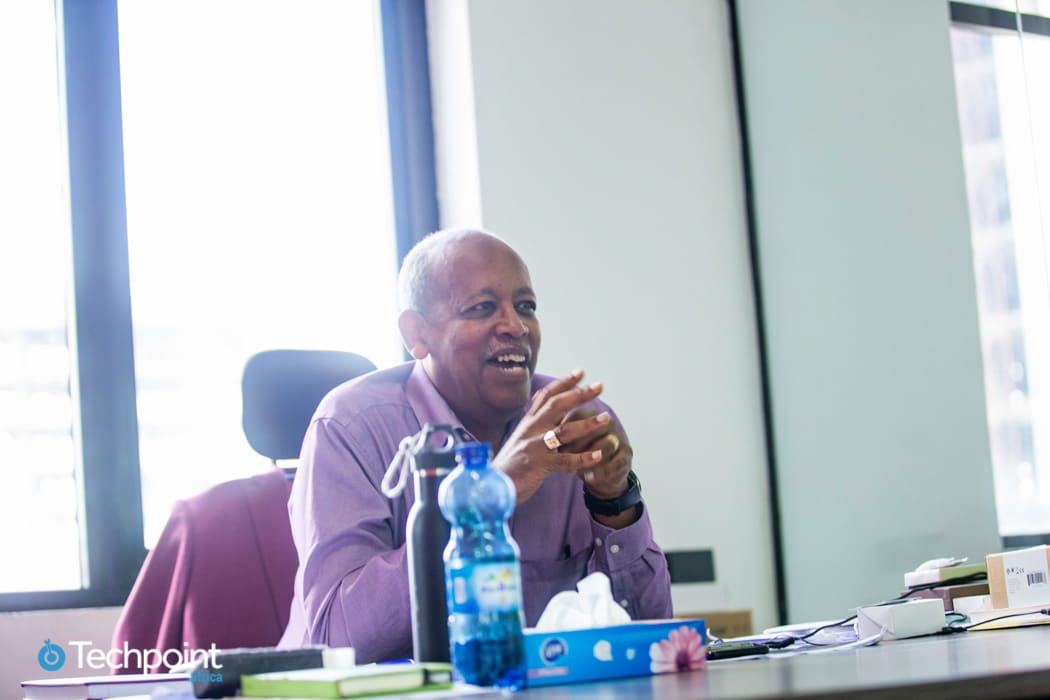 blueMoon is also considering a sort of framework that will be adopted by Ethiopian universities. The framework, according to blueMoon's chief rainmaker, will serve as a guide for universities that want to create startup incubation centres within their campuses.
---
Suggested Read: Ethiopian-based Gebeya is building a pool of African tech talents on its path to $100 million revenue
---
A liberalised telecom market
In June 2019, the Ethiopian parliament approved the liberalisation of the country's telecommunication space, opening up the market for foreign players. At the moment, the only telecom operator in the country is the state-owned Ethio Telecom with 43.6 million subscribers as at 2018/2019 Ethiopian Fiscal Year.
MTN Group and Airtel Africa have since indicated interest in the East African country. Temesgen believes the liberalisation will give Ethiopians more options and access to cheaper telecom services, which will translate to more people online and a larger market for Internet-enabled businesses.
There are questions about infrastructural investment on the part of the incoming operators in order to penetrate the market. But someone close to the matter revealed that the new operators will be leveraging the existing Ethio Telecom's infrastructure which serves as another stream of income for the state-owned operator while also reducing capital expenditure for the new ones.
Gebeya CEO, Amadou, considers the liberalisation as more of argumentation rather than competition. He believes there will be some form of resistance on the part of the government in shutting down the Internet in the future.