Virtual Reality (VR) is one of the many technology buzzwords in recent years.
But like most buzzwords in the industry, it is sometimes used with little or no knowledge of what it really means. And many official definitions are academic or plagued with more buzzwords and tech lingo.
But thanks to Judith Okonkwo - Virtual Reality evangelist and the founder of Imisi 3D founder, an Extended Reality (XR) creation lab in Lagos state (more explanation on that lingo later), we have a pretty good grasp of the concept.
Here are a few interesting information we got to find out:
Virtual Reality (VR) and Augmented Reality (AR) are not the same things
Understandably, it is easy to get confused by this.
According to Judith Okonkwo, VR is the experience of an immersive 360 environment that can be created using computer-generated content and 360 photos and videos.
Basically, it is a computer-generated simulation that replaces one's environment.
On the other hand, AR is when an enhancement of one's real world with some virtual objects is used.
This is when you get to add computer-generated content to your existing reality.
Snapchat face filters or Pokemon Go are examples of AR. It gives new meaning to the phrase "they live among us".
VR has the potential to help Africa tackle major issues in education and healthcare, amongst other pressing issues the continent faces.
In education, many government-funded schools are over-populated with students combined with limited teaching and financial resources.
However, according to Judith:
"with VR [as a learning aid] students can do experiments in virtual labs; explore the pyramids of Egypt, the human body or the solar system!"
Experiences that are not economically viable would be a possibility without ever having to leave the classroom or overburden a school's already strained resources.
And since revamping the educational system is a recurring theme, VR would completely redefine learning in this area.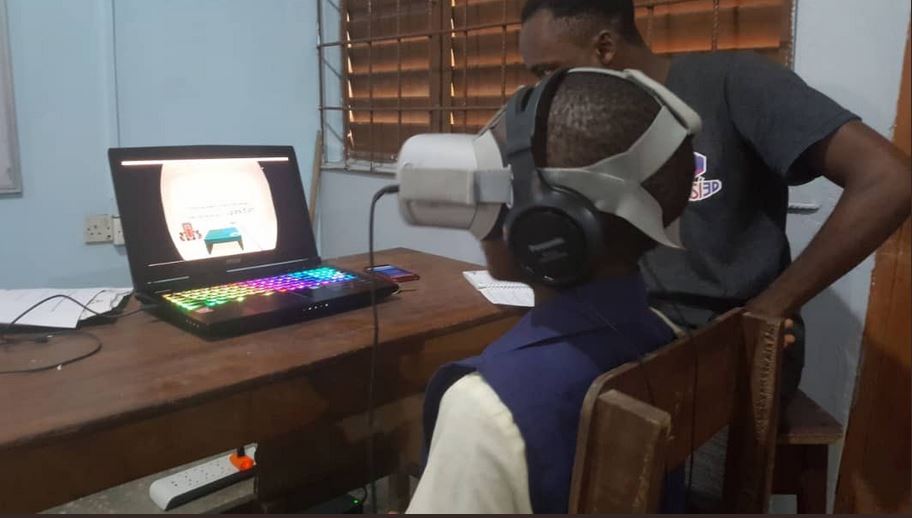 Even around the world, VR is still considered an emerging technology.
Despite this, Judith Okonkwo states that VR is only limited by the creator's imagination.
And although the ecosystem gets new stakeholders with time, there is definitely more room on the table to figure out VR's direction, particularly in Africa.
Especially around the issues of healthcare and education is trying to solve.
Widespread adoption for VR is slow but steadily growing
Virtual Reality as a pursuit can be cost intensive, coupled with the fact that the concept is still gaining traction. The adoption of VR in Africa is not going as quickly as this VR evangelist would like.
"It often seems to me that our journey has just begun," said Judith Okonkwo.
But concerning the cost of adoption into schools, Judith declared:
"…a school's VR lab can cost less than a computer lab!"
Encouraging stories from VR content creators shine a light on the possibilities of Virtual Reality.
A notable achievement such as showing a 360 VR Nigerian documentary at the international Venice Film Festival highlights VR's growing popularity.
And proponents such as Nubian VR build educational content for Virtual Reality supported by UNICEF Innovate spur the movement forward.
Infrastructure and funding are just the tip of the iceberg for challenges hindering VR adoption
Finding people with the skills and expertise in Extended Reality (XR) technologies, (everything from AR to VR) is a major challenge in Africa.
This is despite the fact that there exists a global demand for people with talent in this particular field.
Besides that, there are currently no government policies or incentives to pursue Virtual Reality as a business in the region.
Bear in mind that the challenges of starting and running an enterprise in most parts of Africa is difficult in the best circumstances.
Nonetheless, the cause must soldier on. And that is exactly what Judith Okonkwo plans to do, while recruiting converts to the cause.
Check Techpoint's "Tech Simplified" Series on Twitter.