Last week, a US senator, Josh Hawley proposed a bill (pdf) to ban addictive features on social media platforms.
The bill, the Social Media Addiction Reduction Technology Act (SMART) would help to "prohibit social media companies from using practices that exploit human psychology or brain physiology to substantially impede freedom of choice, to require social media companies to take measures to mitigate the risks of internet addiction and psychological exploitation, and for other purposes."
In the document submitted to the US congress by Josh Hawley, he proposed a ban on features like autoplay, badges for engagement, and infinite scroll, among other features intentionally meant to "keep users on the sites in order to sell more advertisements."
"The bill—'the Social Media Addiction Reduction Technology (SMART) Act'—aims to combat the features on social media websites and apps that intentionally try to keep users on the sites in order to sell more advertisements." https://t.co/YN9DwDe7Ze

— Senator Hawley Press Office (@SenHawleyPress) July 30, 2019
It also obliges social media sites to track how long each user spends on the platform and restrict social media usage to 30 minutes per day, among other things.
The British government is also looking into creating policy and regulation for addictive technologies.
In December 2018, the House of Commons of England announced plans to investigate the growth of immersive and addictive technologies in order to advise the government on how to protect the public from their negative effects.
Digital addiction is a thing
No doubt, technology has helped the human race more than we can begin to quantify. Its applications have improved the lives of millions of people around the world and brought about the advancements of industries.
It has also bridged the communication gap that existed before its inventions, bringing people from different ends of the world closer than ever.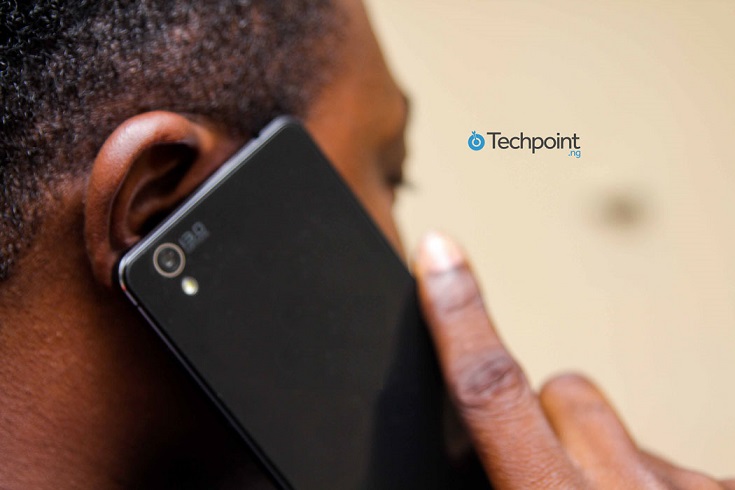 However, it has also become addictive. Over the years, with the proliferation of technology and the Internet, millions of people around the world have developed an impulse-control disorder that involves the compulsive use of the Internet, mobile devices, or video games, in spite of usually obvious negative consequences.
A 2017 research estimated that over 210 million people in the world suffer from this. This disorder is often referred to as digital or Internet addiction, Compulsory Internet Use (CIU), Problematic Internet Use (PIU), or iDisorder.
The most commonly identified classification of this disorder includes social networking, email, gaming, online shopping, and Internet pornography.
The compulsive use of the Internet and consumer electronics are usually triggered by persuasive designs and features, which aim to keep users engaged for as long as they can.
In his book, Hooked: How to build habit-forming products, American writer Nir Eyal revealed how tech companies get users hooked using a four-step process; Trigger, Action, Reward, and Investment.
For most platforms, especially social networks, the trigger would be the notification that pulls users in, the action is to open the app, the rewards is the amazing content they get, and the investments are their likes, shares, and comments. These will always keep them coming back for more.
These manipulative features on popular online platforms and devices, though tagged unethical, are not illegal despite the fact that they have devastating consequences on the mental and physical health of many users including: sleep deprivation, back pain and headaches, anxiety, mood swings, no sense of time, an inability to prioritize schedules, attention deficit disorder, and even depression, among other symptoms.
As the use of technology and the Internet becomes an integral part of the everyday lives of millions of people all over the world, cases of people with Internet addiction will continue to rise.
As of 2011, Internet addiction in Kenya was already worse than substance abuse, and the same could be seen in many other countries across Africa as the cost of accessing the Internet continued to reduce.
In 2016, the Algerian government established a rehabilitation centre, Bachir Mentouri clinic in Constantine, to address its growing cases of Internet addiction; the first in Africa.
This trend has prompted many researchers, mental health counsellors, and doctors to begin paying serious attention to the disorder, informing users on the dangers of excessive use of the Internet and advising them on how to cut back on usage.
Evidently, the roles of governments all over the world in addressing digital addiction have been through funding research and like Algeria, setting up rehab and detox centres.
Regardless, more immersive and addictive technologies keep emerging, more people get hooked on them, and the companies producing them do not have the law to hold them responsible.
Should the law be invoked to protect users from Internet addiction?
When Josh Hawley announced his proposed SMART Act, it received backlash from the American media for being condescending; wanting to tell people how to live their lives and not looking to tackle the underlying cause of the problem.
However, Babatunde Okunoye a Lagos-based ICT Policy analyst says that the government is well within its right to protect its citizens from addictive technologies as long as human rights are not violated.
"The government isn't always the villain. Remember that children's rights are also involved here. Also note that in recent years tech companies have been known to do questionable things, like Facebook dealing data with third parties."
---
Suggest Read: 271,000 Nigerians were affected by the Cambridge Analytica data breach
---
While the government's involvement in the use of the Internet can easily blur the line between protecting citizens' interests and human rights, the unavailability of policies to protect people from tech companies might be to the detriment of consumers.
Over time, social networks and producers of consumer electronics have operated without government interference and many people, much like Senator Josh Hawley, have called on the government to look into regulating some of their activities that directly affect users negatively.
We need to be having these conversations in Africa even though our governments are infamous for using policies to impede digital rights.
"It will eventually come to Africa. Our governments may not be onto it now, but a number of parents already have expressed concern about these things. It's only a matter of time. The US, UK, then others catch on."
In order to strike a balance between protecting users and digital rights violations, Babatunde says that the best way to go about it is for the government to invite stakeholders in private and civil societies to rub minds.