We had earlier announced applications for the Proudly Made in Aba Hackathon, a programme that promised to empower young entrepreneurs who have ideas that could rejuvenate the city of Aba.
Out of 400 applicants across Nigeria, only 10 were shortlisted for the hackathon, which spanned an intensive 3-day workshop and culminated in a grande finale yesterday. In the end, The Footwear Academy (TFA), which was also one of the finalists at Techpoint Build, came out tops.
The Footwear Academy engages people who are interested in the art of making footwear. The team travelled all the way to Aba from Lagos for the hackathon, a move that was eventually rewarded with a $50,000 grand prize for winning the competition.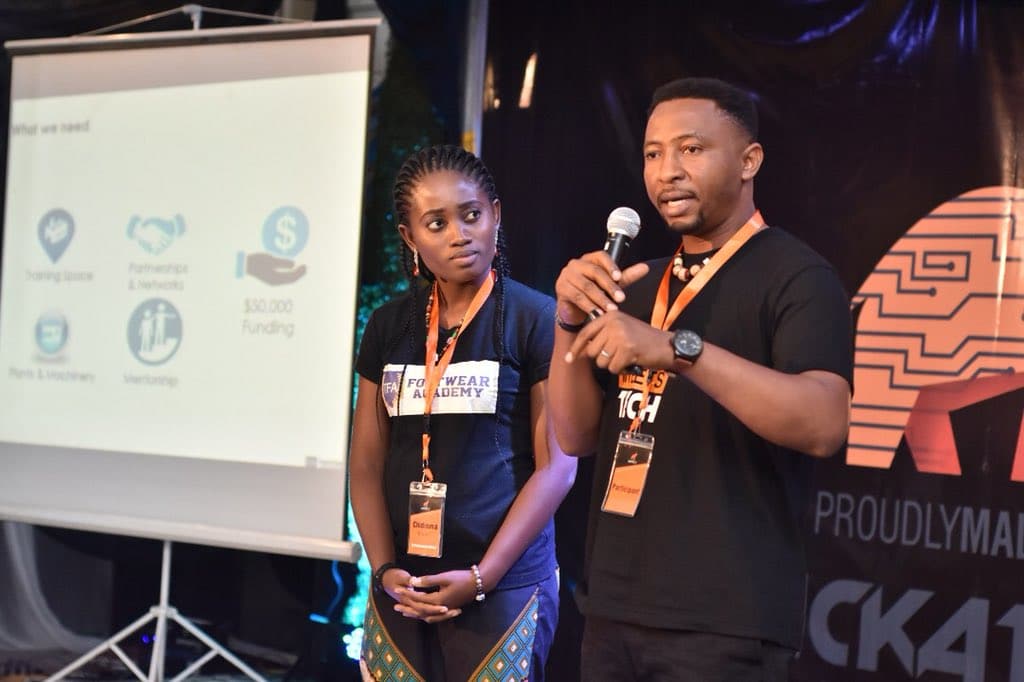 In second place was Clintonel Technologies, the Aba-based hardware and prototyping lab we featured during the course of our tour of Southern Nigeria.
Ogwugo, an eCommerce platform that connects Aba artisans to a wider market, came third. In summary, the winning startups went home with $50,000, $30,000 and $10,000 respectively.
We noticed some contestants had ideas that solved similar problems and wondered if this may have influenced the overall outcome. But TFA co-founder, Chidinma Emodi Chukwuemeka has a contrary opinion.
"Each of the contestants had something very unique. The solutions in their diversity addressed the various problems of Aba."
She also emphasised how focusing on core aspects of their business (such as capacity building in shoe production and changing the apprenticeship landscape) had worked for TFA.
"Even if you give the artisans the enabler, which is technology, they will still not be able to produce the much needed export quality. So in order for us to be able to go international, we have to start from the core."
Highlighting what worked for him Tochuwku Clinton, founder of Clintonel Technologies said, "I've lived in Aba long enough to know its problems. So that meant I stood a chance with the requirements."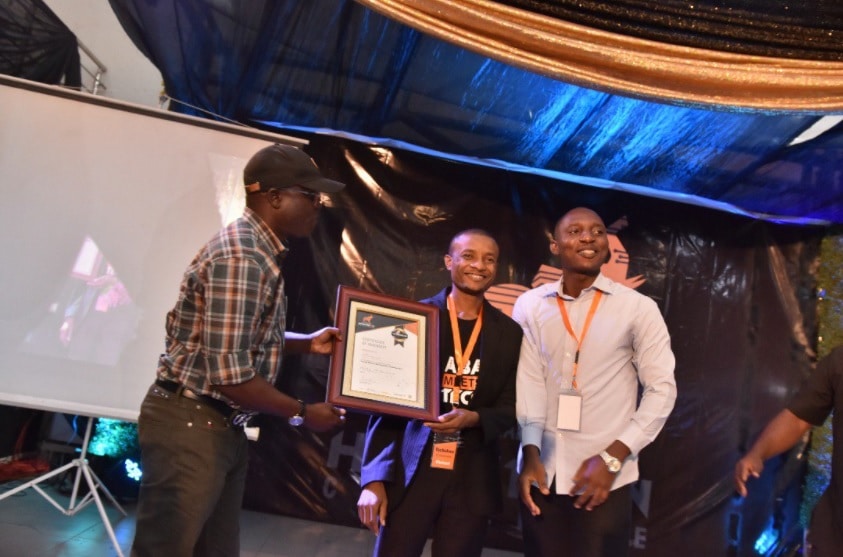 Very few Nigerians foray in the difficult hardware space, and having someone as young and innovative as Tochukwu among them is indeed a blessing to the present Nigerian generation.
Ogwugo remains a relatively unknown prospect in the eCommerce space. But having emerged from a from a pool of 400 startups, it says enough that the startup should have something interesting under its sleeve.
The Proudly Made in Aba Hackathon is a collaborative effort between the Ford Foundation, the Abia State government and Startup South.