Techpoint Innovation Tour 2018 (South-West Nigeria Edition) is made possible by our primary sponsors — Flutterwave, GIGM.com and Passion Incubator.
Location sponsors and partners (Akure) include:  Premier Hub, FourthCanvas and Prunedge.
---
After touring the North, South-East and South-South in previous editions, it was finally time for the Techpoint Innovation Tour to come closer to base -- South-West Nigeria.
The 2018 edition kicked off officially on Sunday, 4th November, 2018. Just like last year, our starting point was the Techpoint HQ in Yaba, Lagos.
This time, because we had the luxury of not having to set out so early, meet up time was 1 PM.
We were also joined by a couple of friends.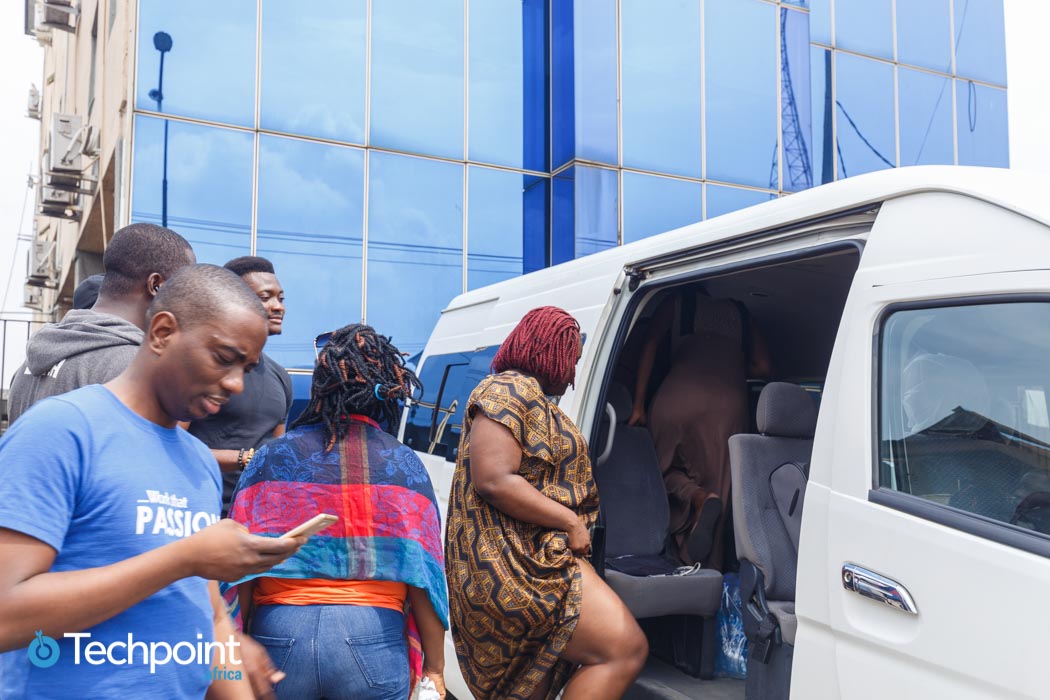 Modupe Durosinmi-Etti, who manages the developer community at Flutterwave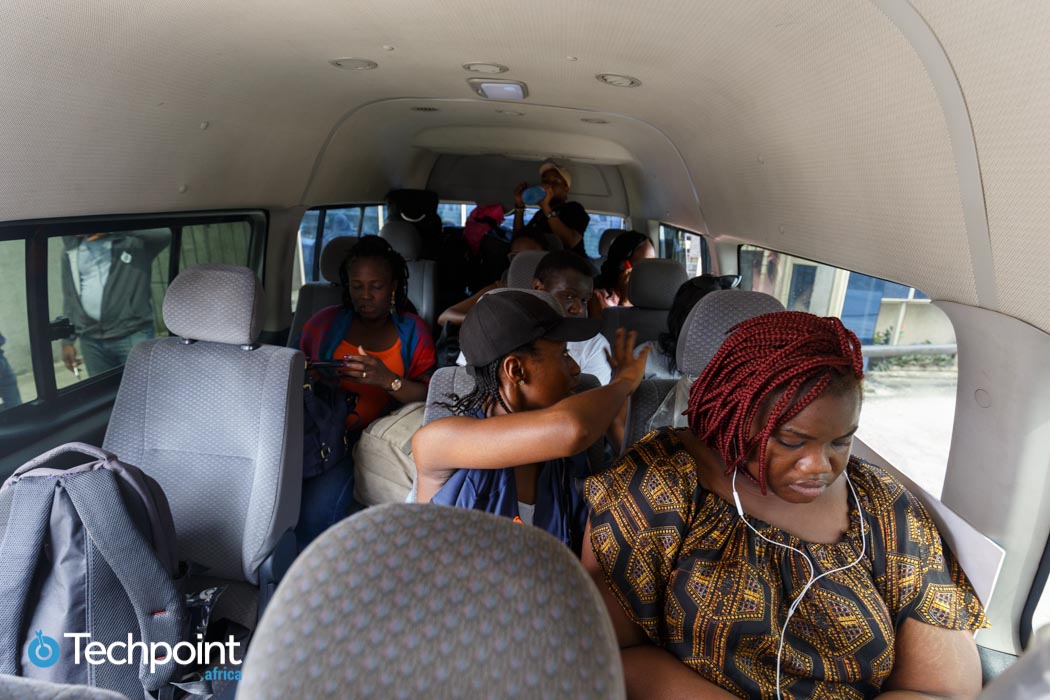 We also had 2 friends from Passion Incubator join us
Nwanne Nwonwu, Communication and Partnerships lead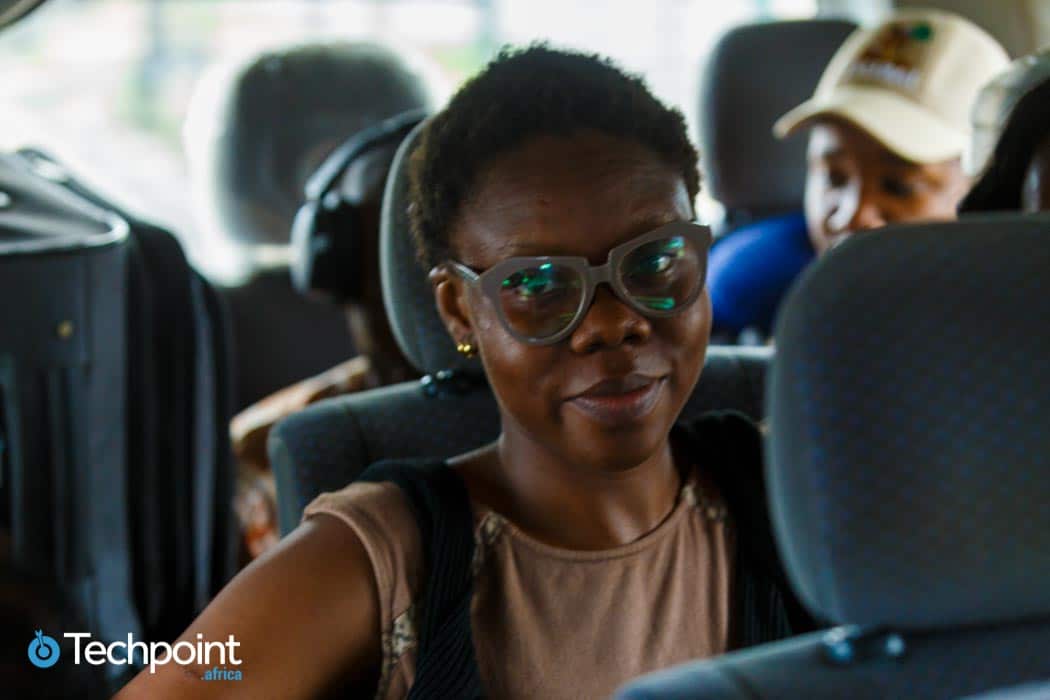 And Udoka Jacob, Business Analyst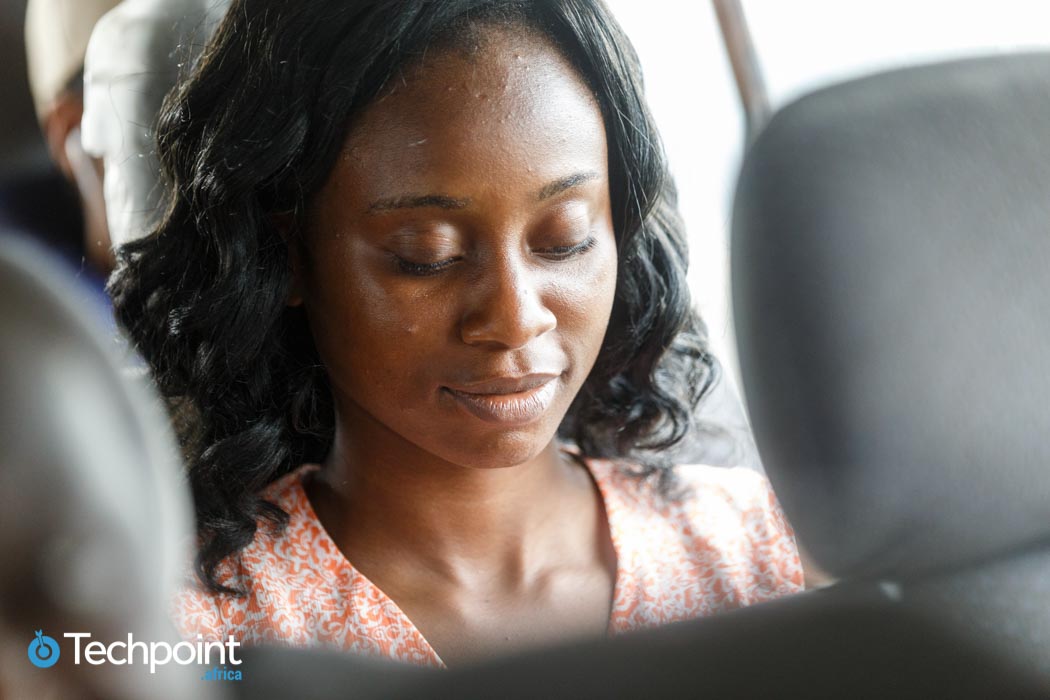 We 'took off' at exactly 2 PM, with Captain Chamberlain (we will call him CC from now on) behind the wheels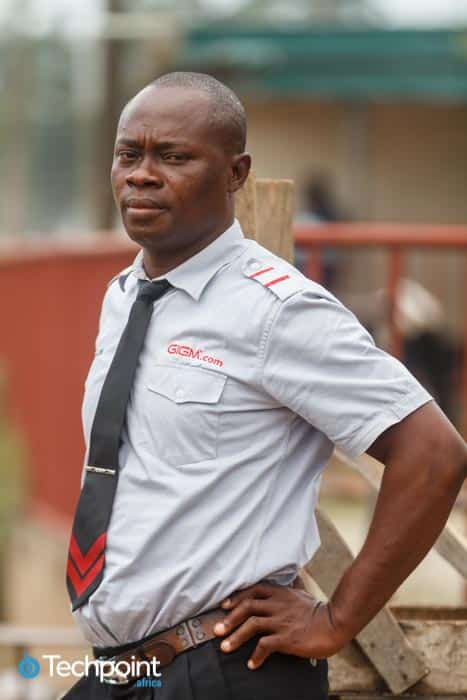 Our first destination, Akure the capital city of Ondo state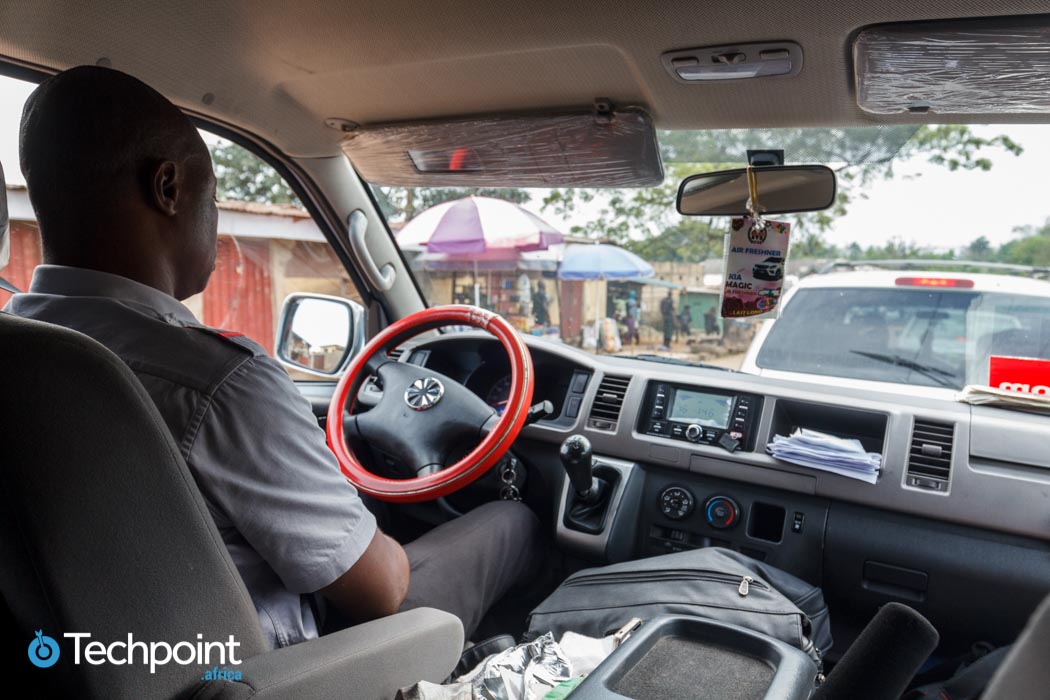 No thanks to some traffic along the Ibadan/Ife expressway that necessitated a re-routing, we didn't get to our first landmark -- Nigerian Breweries, Ibadan -- until about 5 PM.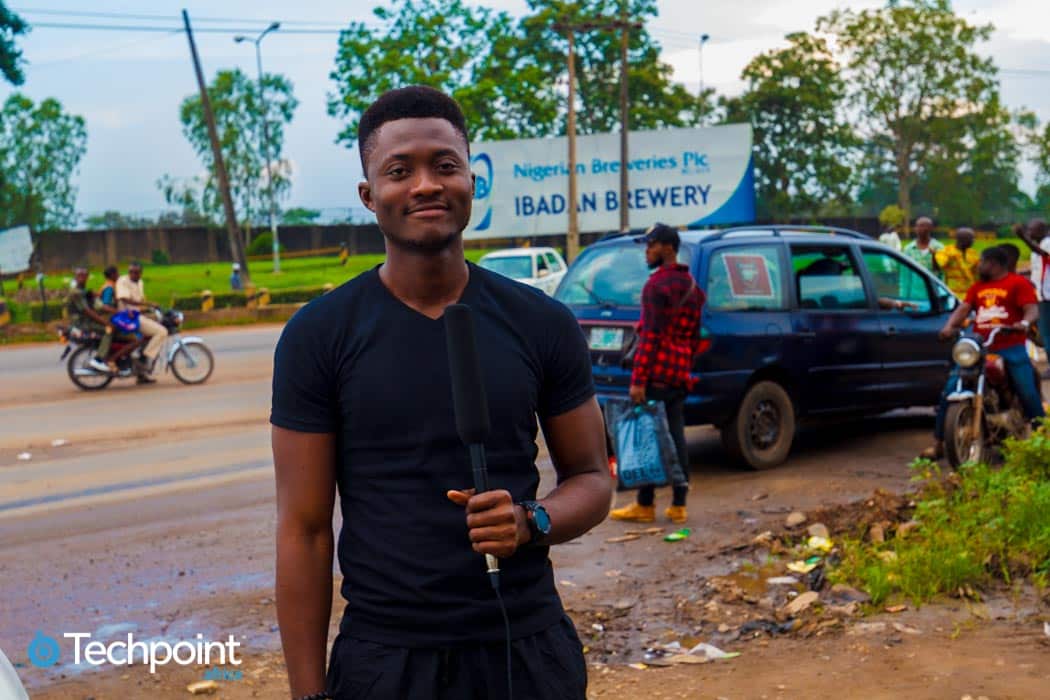 Another 3 hours driving through fluctuating downpour and we finally arrived our hotel in Akure by 8:06 PM. Thankfully, dinner was waiting for us.
Day 2
The next day, November 5, 2018, we regrouped and set out from our hotel at 8:36 AM.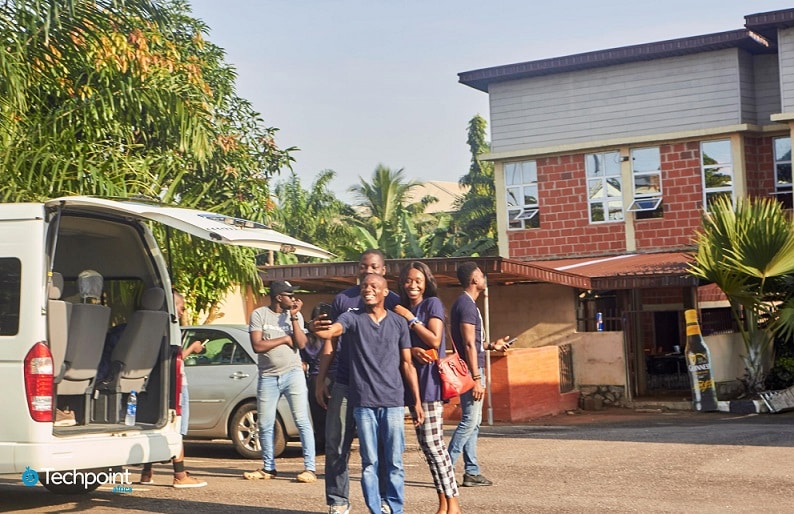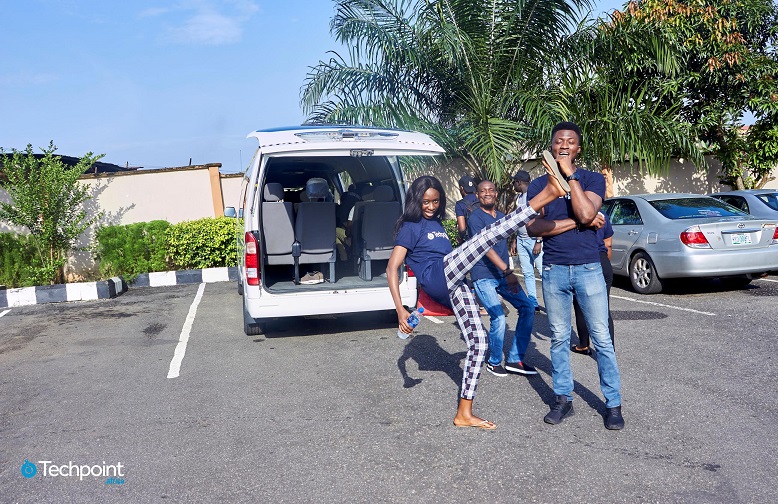 Our first stop was one of our location partners -- Premier Hub.
Based in Akure, Premier Hub is a relatively new innovation centre that aims to fast track industrialisation in Nigeria by enabling tech-powered solutions, starting from the South-West region.
The crew was welcomed by Premier Hub communications lead, Kome Brown
Community Manager, Toluwalope Adesemola showed us around the space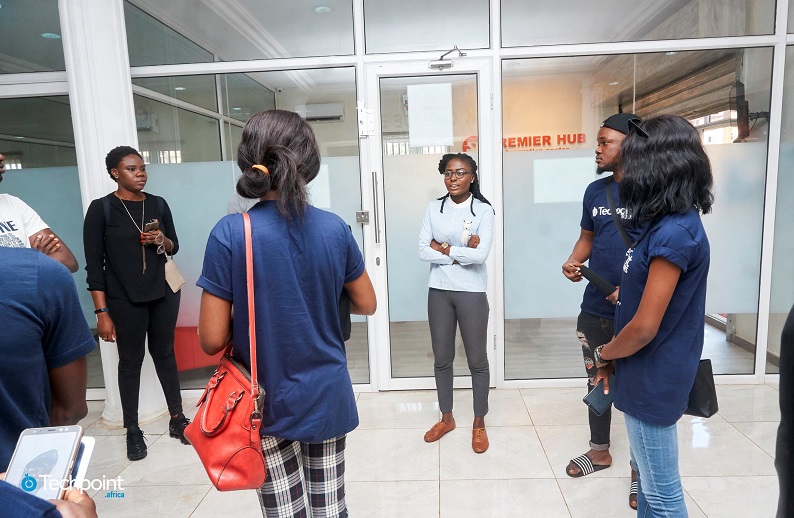 Shortly after the mini-tour was done, Titilola sat for a chat with Premier Hub founder and CEO, Ibukun Obe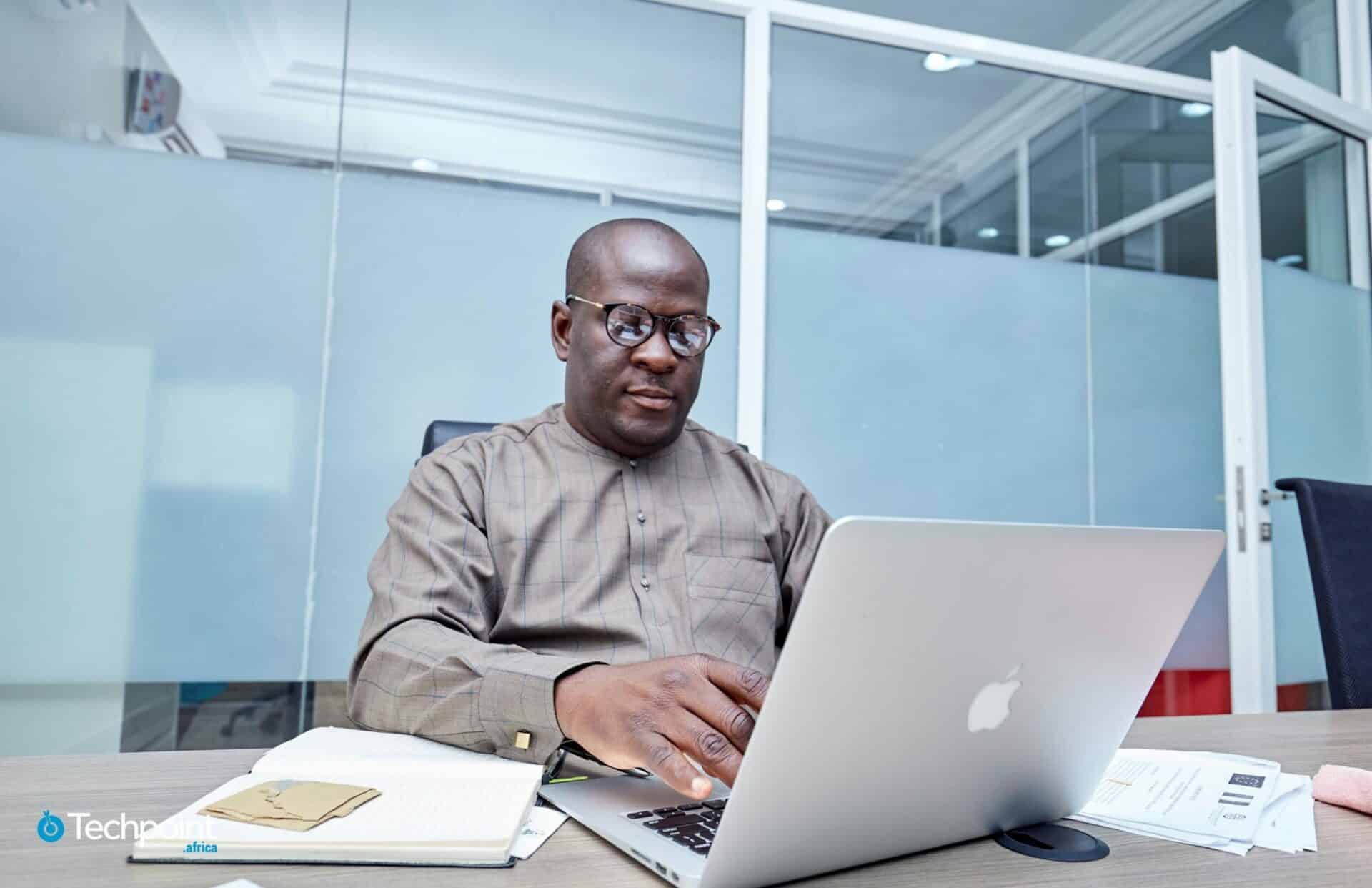 Meanwhile, some of the crew went up to Curators University, which shares the building with Premier Hub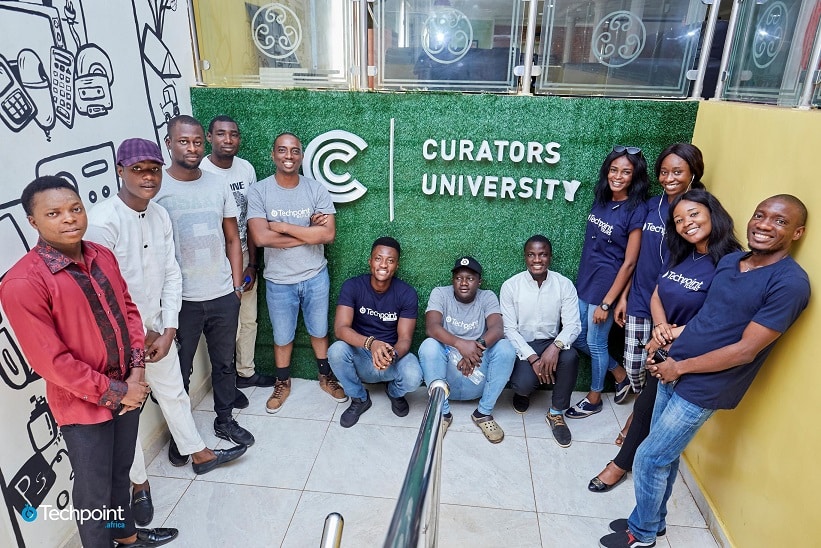 Curators University is a social impact venture dedicated to training young people in 4th industrial revolution skills -- like data science and AI -- and connecting them to opportunities. Victor and Yinka had a chat with the team.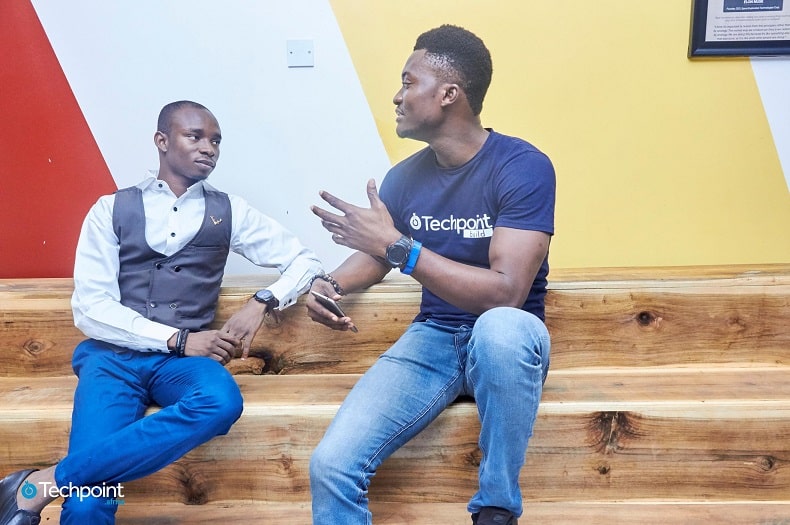 By the time we were done at Premier Hub, it was 11:17 AM.
Our next destination was another of our location partners, FourthCanvas -- a Nigerian design agency that, for the past 3 years, has been based in Akure while serving national and international clients.
While Ifeanyi and Titilola chatted with the FourthCanvas team ...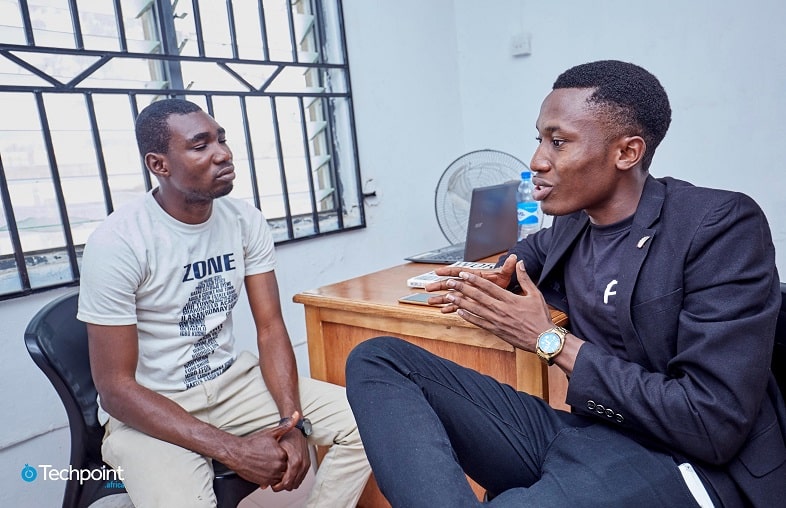 The rest of the crew headed on to Prunedge, the last of our location partners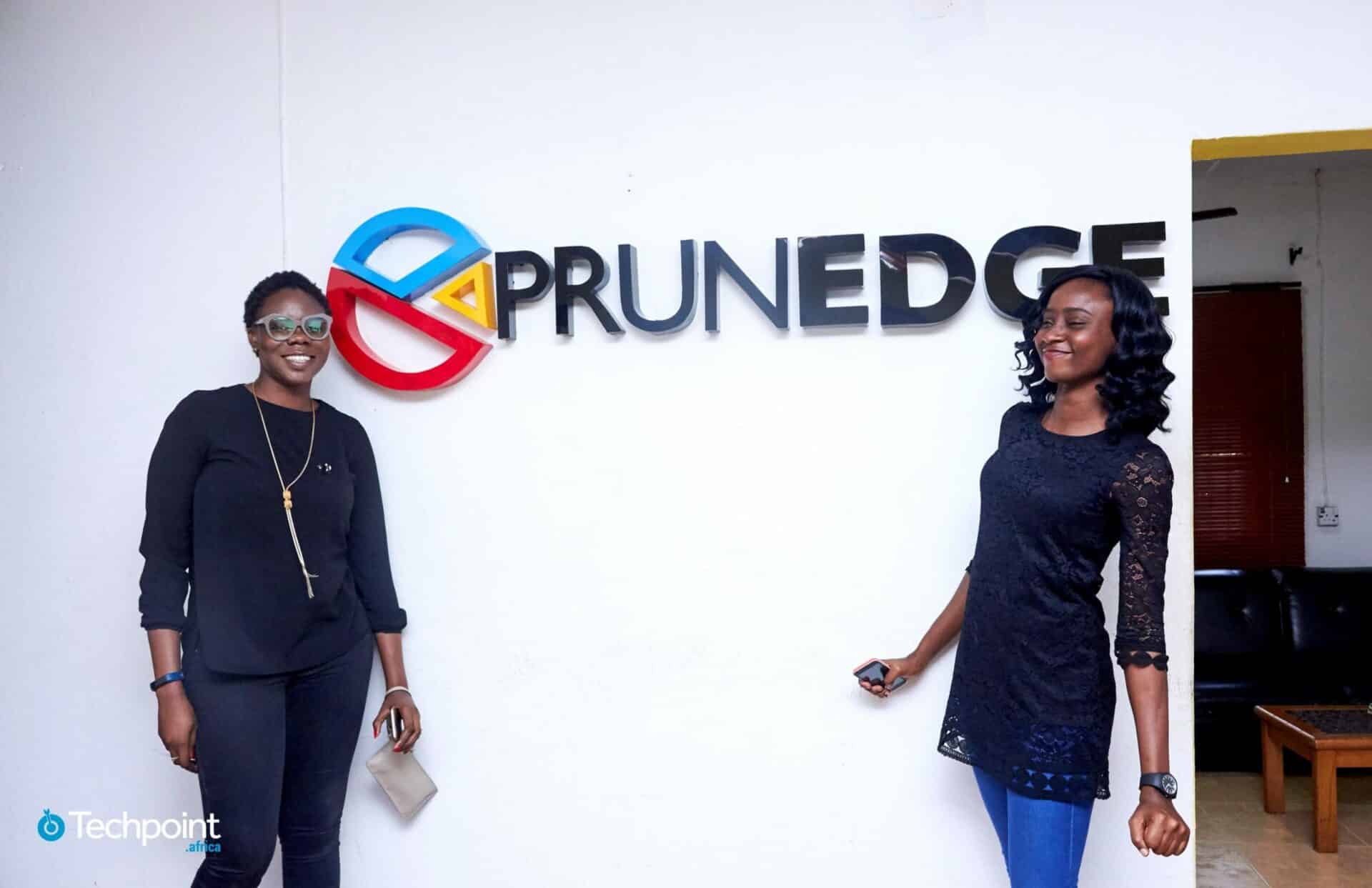 Prunedge is a tech solutions provider which, while based in Akure, services clients from all over the world.
Titilola joined us later at the Prunedge building for a chat with Joshua Terkembi about the Nigerian Women Techsters initiative, powered by Microsoft.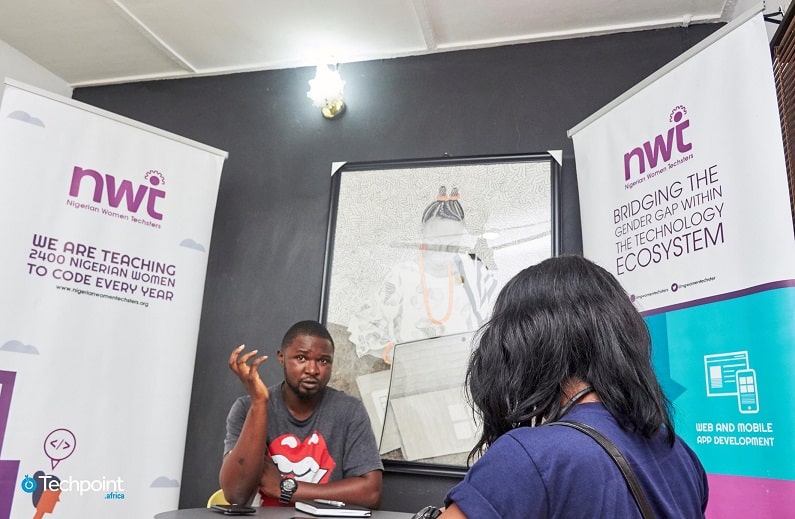 Udoka and Nwanne also had a chat with Joshua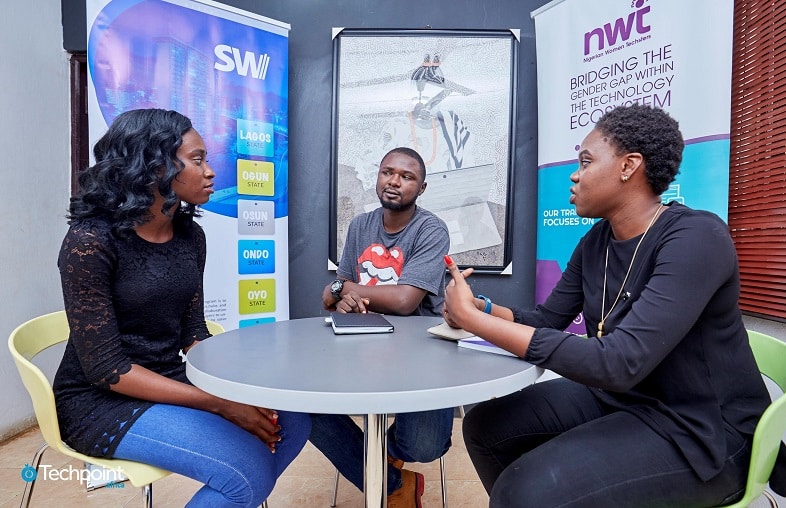 Also housed in the Prunedge building is Startup Builder, a software house that builds tech MVPs for startups.
Yinka had a chat with Startup Builder COO, Tobi Ricketts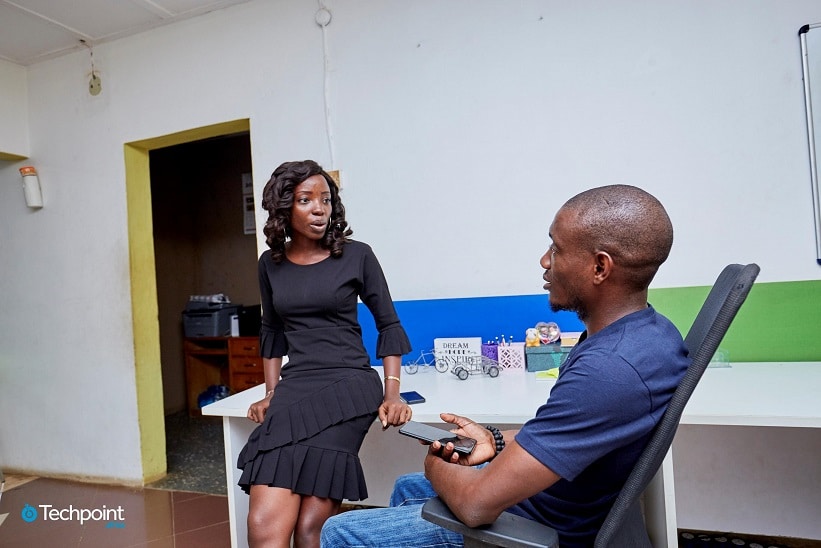 By the time we were done with all of these, it was 2 PM and it was time for lunch.
But not before we posed for a group photo, orchestrated by Modupe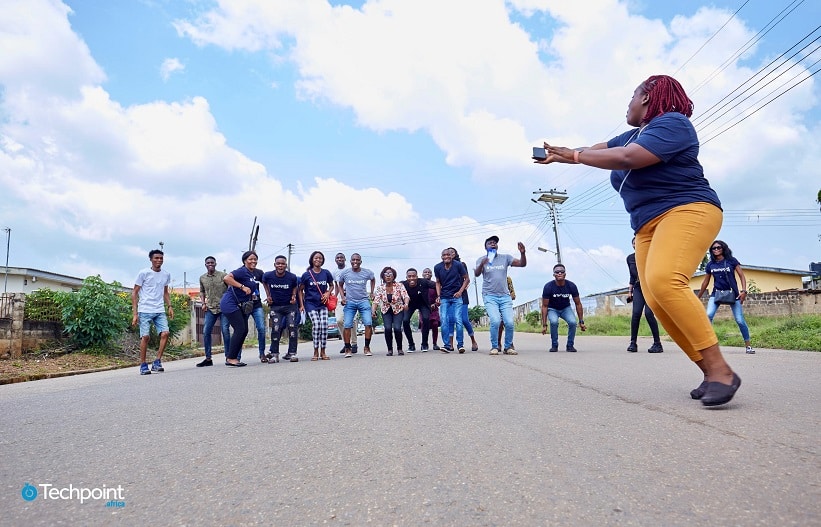 The resulting photo turned out to be epic (see featured image)!
Thanks (or no thanks) to the impending NLC labour strike, it turned out that we'd have to reshuffle our agenda for the rest of the day. This meant that our second day ended quite early, as we retired to our hotel by 2:30 PM.
But at around 5 PM, not knowing what else to do with themselves, about 80% of the crew decided to head to the cinemas to see King of Boys. They didn't return until about 9:20 PM. And thus ended an eventful second day of our tour.
---
Meanwhile join us at Premier Hub, A122, Akure Plot 7, Block O, Ilesha-Owo expressway, near A&T Presidential Hotel, Oloko junction, Akure today, November 6th, 2018 at 4 pm for a meetup. Register to attend here.