Our mission at Techpoint.africa has always been to take tech mainstream. In the last two years, we have set out to search for innovations all over the country through the Techpoint Innovation Tour initiative. The purpose is to scout for tech innovations and organise local events to understand the challenges innovators are facing in the various regions.
Some of the remarkable stories we have shared so far from recent tours include Aminu Bakori, the 20-year old whiz programmer from Kaduna, a Jos-based engineer building energy-efficient equipment, an Abuja-based hardware incubator called TD4PAI, Cynthia Onwuchuruba Bryte-Chinule -- the mathematician teaching maths in Igbo and Nigerian pidgin, and the first pencil and toothpick factory in Nigeria. The fact that we shut down our Lagos office is inconsequential, rather the stories of these innovative minds needed to be told.
This has encouraged us to tell more untold stories of technological innovations across Nigeria and West Africa.
Announcing Techpoint Innovation 2018 (South-Western Edition)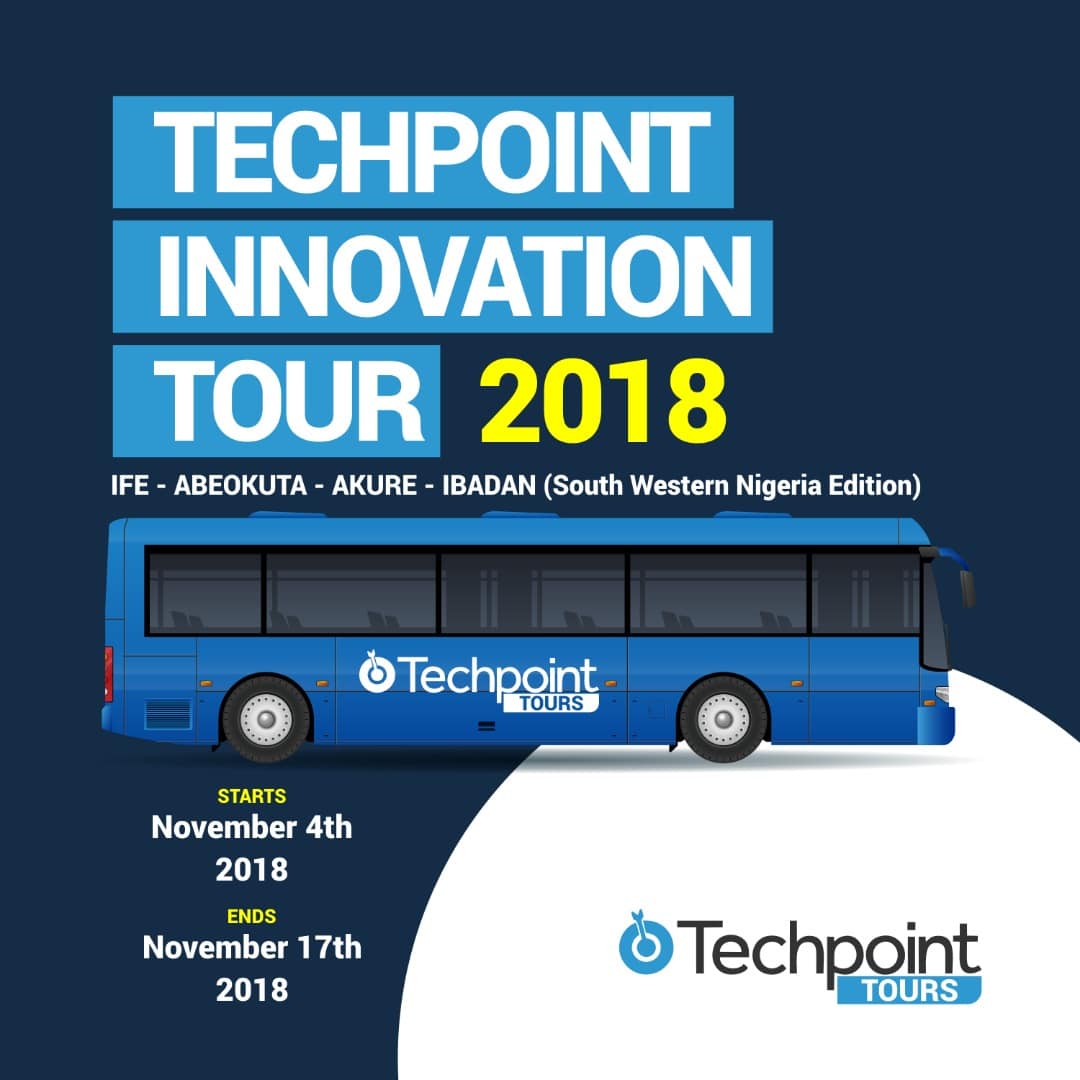 The Techpoint Innovation Tour is an annual event rotated across Nigeria and major regions of Africa.
This year, between November 4th and 17th, 2018, the team will be touring 4 cities in the South-West of Nigeria — Akure, Ife, Ibadan and Abeokuta — with three primary objectives:
Discover more innovation clusters and bring the spotlight on them.
Engage developers, students and innovators.
Visit various university campuses to motivate and foster technological awareness among the youth.
We cannot achieve this on our own. If you are interested in sponsoring us, kindly get in touch via the Techpoint Innovation Tour official website or email us at events@techpoint.ng. We need all the help we can get to make this trip a success.
If you are a startup founder, innovator, technology student, or anyone with brilliant innovations based in Abeokuta, Akure, Ibadan, and Ife, you can register now to be part of our local meetups.
While the reach of the Techpoint Innovation Tour might not extend to all corners of these 4 states, we will do our best to engage with the most brilliant innovations we come across.
Follow the conversation on Twitter, Facebook and Instagram via #TechpointTours.