Access Bank, Nigeria's leading commercial bank, has partnered with global technology giant, Microsoft to improve security and banking experience for customers in Nigeria and Africa, as both companies accentuated their commitment to providing custom made products and services that addresses pressing challenges in the banking industry in Africa.
This was announced at a meeting between the Bank's Group Managing Director, Herbert Wigwe and Microsoft Chief Executive Officer, Satya Nadella in Seattle, United States of America on Thursday, September 27, 2018.
Speaking at the meeting, Herbert Wigwe said:
As one of the biggest providers of digital products and services in Africa, this partnership and collaboration between Access Bank and Microsoft will enable us to be strategically positioned to improve security for online transactions, Increase financial inclusion for the unbanked population on the continent, as well as create simpler and more efficient banking processes for customers.
Supporting this stance, Satya Nadella, CEO of Microsoft stated,
I want Microsoft to enable organisations like Access Bank to innovate digitally and grow their business exponentially
According to him, only two entities are capable of being the Alibaba of Nigeria – a massive retail operation or a large financial institution.
We need partners like you who have deep ambition for exceptional customer service. We will be delighted to form a deeper relationship with Access Bank to drive innovation, and by extension exceptional customer experience in the African financial services space
Wigwe also disclosed that the meeting touched on Access Bank's massive progress as a leader in the Nigerian financial industry, especially its commitment to promoting the adoption of technology and other digital platforms as a tool to disrupt the banking sector in Africa.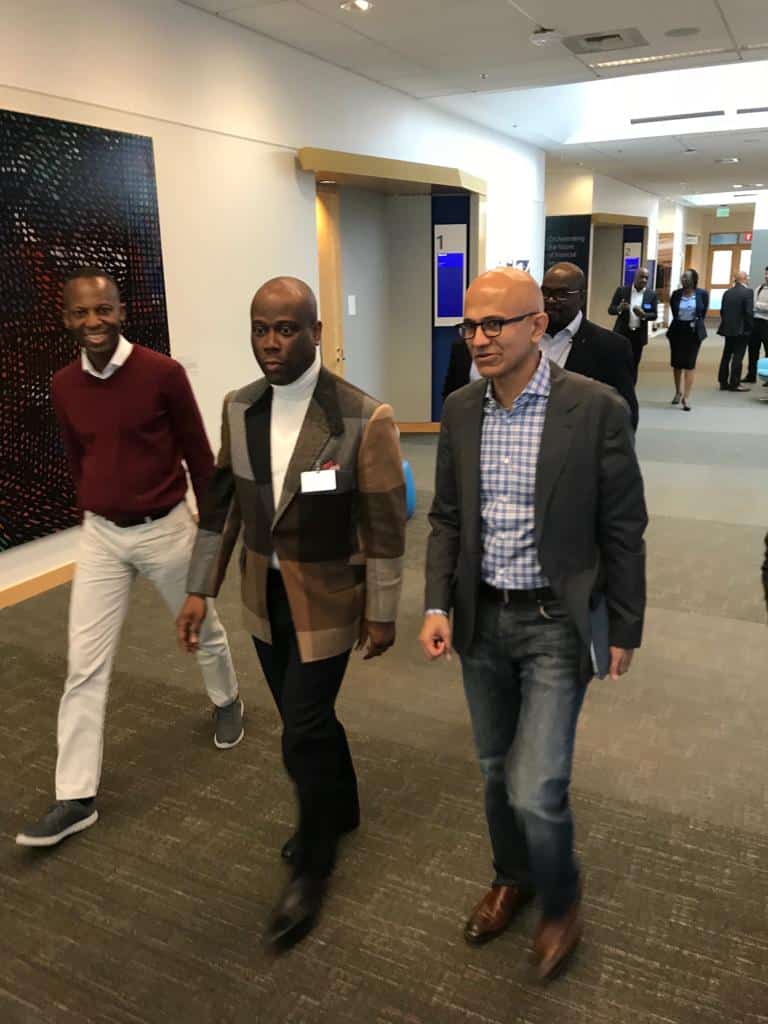 With the recent announcement of its five-year goal to open the African continent to the world, Access Bank has consistently positioned itself to lead the innovation conversation among financial institutions by leveraging on technology to provide fast, secure, reliable and seamless cross border transactions experience for customers in Nigeria and across  Africa.