Broadly speaking, technology, and in particular the internet has greatly improved how we access information as well even out the information asymmetry on a global scale.
As much as there is still much to be done in bridging digital divides, it is instructive to take a step back to highlight where we are today and use that as a pivot for what the potential of Artificial Intelligence (AI) can do to influence the future of access to information and knowledge.
Today, with the power of the internet and search engines almost any fact or information you need is accessible within seconds. Online news media and social media has immensely increased the speed at which news and information is accessed. Online courses, known as MOOCs (Massive Open Online Courses), have given millions of people access to world-class education that otherwise remain out of reach.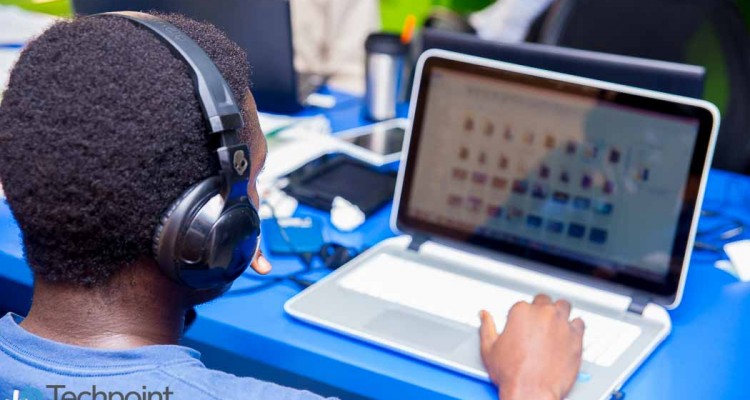 Despite this, there remain lots of opportunities and challenges. To begin with, Search as we know it is evolving and constantly getting better increasingly with the influence of AI.
AI is helping to build better knowledge bases and indexing technology at the heart of the progress being made in Search. Voice search, image search, and even dataset search are relatively recent improvements that continue to make searching for information and obtaining knowledge easier.
The role of AI will undoubtedly increase with time. Two interesting areas that perhaps are yet to gain significant mainstream adoption include the move from linear search to non-linear search and the trend towards advanced systems of intelligence capable of preempting the information we need and bring it to our attention just in time.
The former will enable lateral thinking and the latter will unlock new levels of productivity in the workplace. But this is only the icing on the fake of the potential of AI in shaping humanity's access to information and knowledge.
Particularly exciting, are two areas that AI can shape access to information and knowledge.
The first is in the flipping the echo chamber. Today, social media applications get a lot of flak because the aggregation of people in communities of interest has led to echo chambers that increase the dangerous polarisation of its users.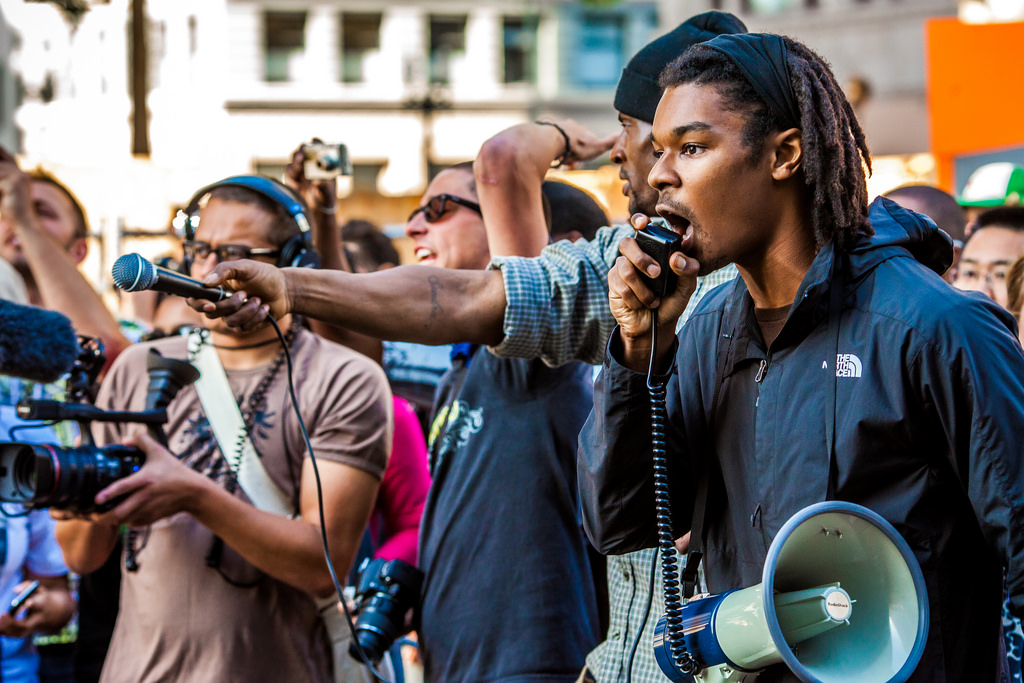 Imagine flipping this model on its head, instead of reinforcing confirmation biases, AI can be used to identify these biases and address them by providing alternative pieces of information to enable us to gain a more balanced view of the world and put us more in touch with reality.
Course planning and personalised learning is the second application of AI that is greatly appealing. Be it figuring out the right structure and approach to organising information that leads to the most assimilation or identifying prerequisite skills missing the potential of AI remains profound.
As AI becomes more democratised, the tools for going from data to knowledge become more accessible, ensuring that the benefits of initiatives like open data are more profound and pervasive.
Positive trends in this regard include open models and, increasingly, research that is open and not behind paywalls, for example Arxiv.
Given that today, our knowledge of the world is derived from science, fostering science is extremely important and even more so inclusion in this regard. The trends to democratise AI tools and research output is thus welcome and brings the global south, that is often left out, to the table.
One of the factors leading to the democratisation of AI is the commoditisation of AI through cloud service providers. Not only does this ensure that cutting-edge AI techniques are widely accessible, the cost of these technologies are also drastically reduced given the tenancy and pay-per-use business model.
For a task like a language translation that before now relied on heavy human input and would incur huge costs, off-the-shelf AI models and cloud computing have now made it possible to translate between new and often underrepresented, within the context of the internet, language pairs with a few hundreds of dollars. This presents enormous opportunities for multilingualism and increased participation by underrepresented groups on the internet.
In fact, natural language is not the only form of language to benefit from AI techniques. Advances are currently being made with the help of computer vision to develop automatic sign language translation. Yet, the costs of these technologies are geared to drop even further as advances in computing units eg. TPUs and more competition sets in.
Certainly, advancements in AI present a lot of opportunities not only in the area of multilingualism but in the broad space of producing, distributing, and assessing information. Today, the internet is rife with 'fake news' but it is not out of place to say that the most effective technical solution to this problem will be AI-based.
AI can combine multiple pieces of information, not easily accessible to humans, to compute a reliability score for each news item. Of course, the danger of human biases come to play when discussing the role of AI. However by making sure that the input being fed into these algorithms are de-biased and the algorithms themselves are continuously being audited within widely accepted ethical frameworks, this issue can be addressed.
Journalism, as we know it today, is set to be transformed by AI, given the opportunities to augment and optimise the way news is produced and consumed. Cases in point include:
Fact checking: the often mundane task of checking facts can be augmented by AI.
Identifying breaking news quicker: Given the often disparate sources of information we have today, journalists do not only look to traditional means of identifying breaking news anymore. Social media is increasingly becoming a source for this purpose and AI is already being used to take advantage of this.
Digging out insights: Again linked to the increasingly disparate sources of information and troves of data that journalists have to dig through, AI tools that can identify patterns and correlations in the data are immensely beneficial.
Optimising content exposure based on user preferences including preferred media.
Indeed, AI is also geared to fostering media literacy such as recommending sources to improve one's knowledge using contextual cues, as a means to enabling better evaluation and analyses of media.
Challenges and interventions
With all its potential as a force for good, AI is not without its challenges. The impact and influence of AI on people, both in the short and long term, needs to be discussed and understood and people need to be encouraged to react critically to applications of AI in their society.
Societal biases can be attenuated if care is not taken, and ethics in AI is another area of increasing concern.
Facebook faced a lot of criticism a while ago when it was found that they intended to manipulate the emotions of their users by tuning their news feeds in an experiment. Media companies are incentivised to keep suggesting content that appeals the most to their users, even though they are well aware of the polarising effects of echo chambers.
Given the ethical implications that AI engineers have to grapple with, perhaps exposing engineers to ethics as part of their training is needed. It is certainly paramount to have a shared understanding of the various interdisciplinary issues: sociological, ethical, legal, political, and try to communicate these in ways engineers understand.
Finally, from the perspective of underrepresented groups in the development of AI, the risk of exacerbating existing power asymmetries with the advancement of AI is an important issue. The consolidation of power amongst a handful of companies with the financial and technical expertise to build their own AI who then license it to those who cannot, can be threatening to the agency of the AI 'have-nots', and may preclude the voices of key players such as news media.
According to Nieman Reports, "… there isn't a single news organisation that is researching, testing and building out this next generation of our communications infrastructure".
We must ensure that the development of a technology with so much power to shape access to information and knowledge such as AI is inclusive.
---

Victor Akinwande is currently a graduate student at Carnegie Mellon University, Africa in Rwanda. He is particularly interested in ways to apply Artificial Intelligence to tackle social and business challenges.