Earlier in the month of September, on the 7th to be precise, we debuted our in-house community event, Pitch Friday in Ghana and it was a success.
We then cast focus on the Nigerian edition, set to hold the following Friday, and immediately began our journey home.
Although the trip back home from Ghana was punctuated by some few days stops in Togo and Benin Republic, we were able to arrive Nigeria on the day of Pitch Friday.
By 5PM, the usual time of the programme, activities got underway with a bang.
With the five pre-selected pitchers on the evening set to pitch their startups, Abolarinwa Adegunloye was the first to talk about Arteasy.
Abolarinwa Adegunloye --Arteasy
Arteasy is an eCommerce store with a focus on art. The startup is targeted towards changing the face of art in Nigeria, and one of the ways it intends to go about this is to make the profession easier to practice.
The eCommerce art store uses recyclable resources to produce art materials, as well as reducing the cost of purchase compared to the price of other imported arts.
Femi Aiki -- Foodlocker
Femi Aiki came right next to talk about Foodlocker, a one-stop shop for fresh farm foodstuff and grocery items. Foodlocker off-takes farm produce from local farmers and then delivers to customers within 2 hours.
Foodlocker is currently based in Ibadan but plans to expand to other parts of the country.
Riliwan Sadiku -- Birthdays.ng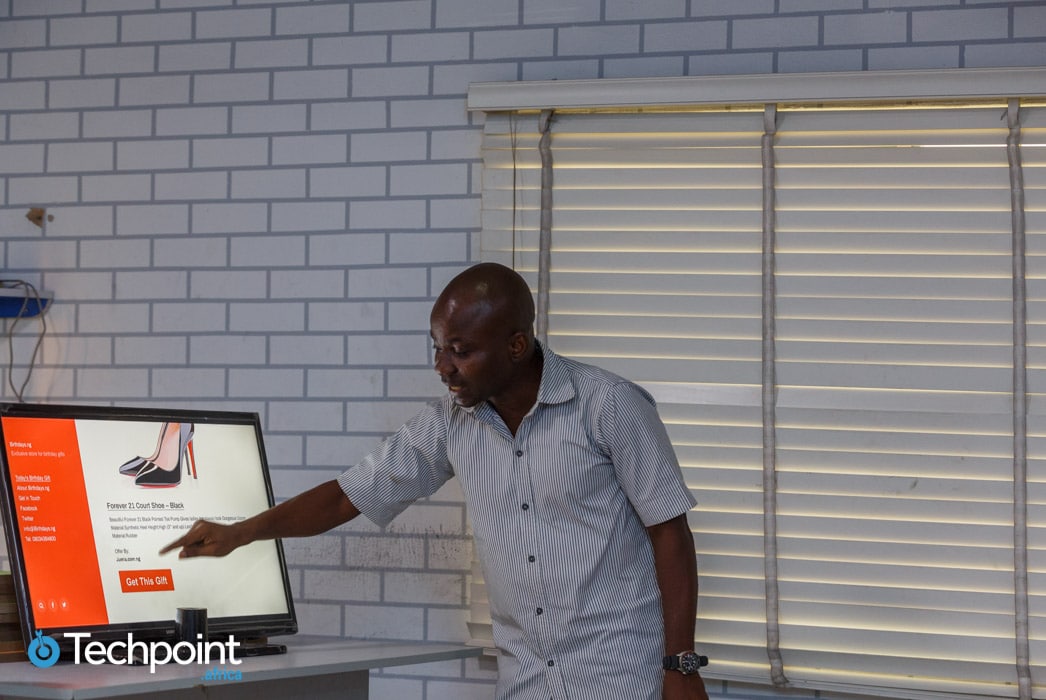 The next person was Riliwan Sadiku, with Birthdays.ng, an exclusive store for birthday gifts. The platform features one gift at a time from some of the most popular brands and trusted small businesses.
How it works is that it provides customers with the best selection and prices of gift (available online and offline) to celebrate that special day or someone special on their birthday.
Ayobami Ogundiran -- Motutor
Ayobami for his part is attempting to create a futuristic school where students and parents will be in control of education, prices will be 10 times cheaper than with present schools and where learning will be more practical-based. It plans to do this by creating a tutor system where students would be enrolled for two years to prepare for examination(s) and acquire employable skills along the way.
Afeez Adedeji -- Made in Nigeria Market
Afeez Adedeji, the final pitcher on the night, spoke about Made in Nigeria Market.
As the name implies, Made in Nigeria Market is a platform designed to house and trade millions of only Nigerian made products.
The platform wants to promote the uniqueness of our local goods, thereby reducing the reliance on foreign products.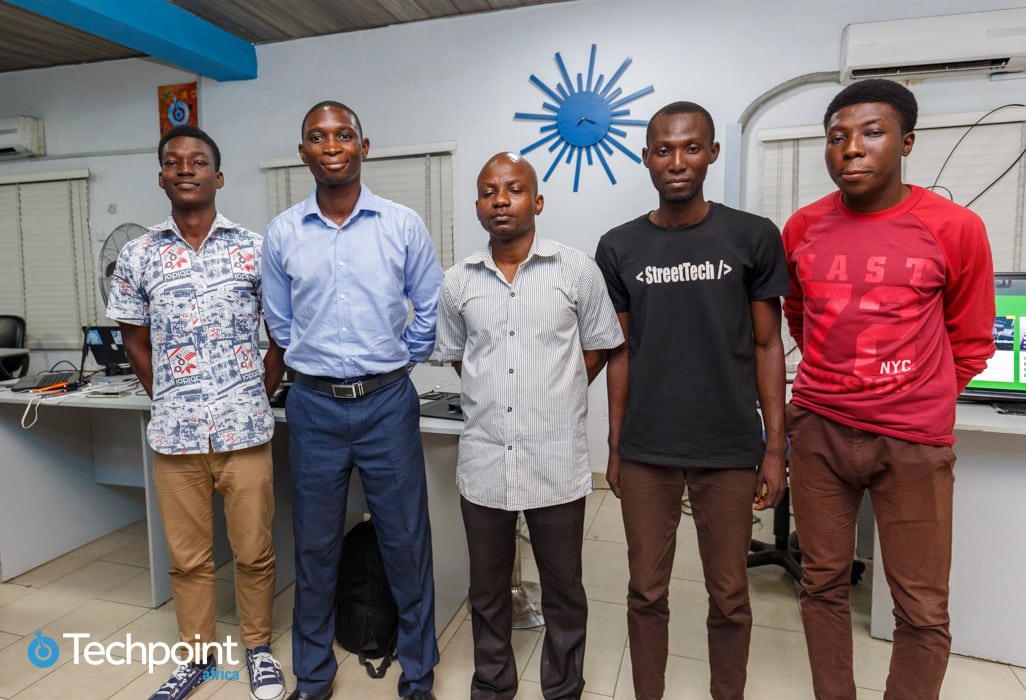 Pitch Friday for next month holds on Friday, 12th of October 2018. You can register to pitch here. If you prefer to be among the audience, use this link for your registration.