Around June 2016, Uber signed a Standard of Understanding (SOU) with Ghana's Ministry of Transport that made Accra the 467th city in the world to offer Uber services.
Uber's launch in Accra was reportedly met with much fanfare and for obvious reasons. The reasons for the excitement for many was realising they could once again start hailing rides from their smartphones following the exit of EasyTaxi from Ghana.
E-hailing services appear to have gained more popularity since then. Moreso these days, with the likes of Taxify (emerging in December 2017) and other effectively invisible local players entering the scene.
But even at that, it would still seem that e-hailing services in Accra could be riding along a rocky path.
As of today, the e-hailing market in Ghana is essentially a two-horse race between Uber and Taxify, two players also competing at the global stage. Because of that, riders are bound to get a ride at any point of request. However, things don't appear very rosy from there onward.
Struggles with the technology
Depending on how adept drivers are with in-app navigation, average arrival time could take between two to ten minutes. In the case of Asamoah (not real name), the time was much longer.
Asamoah, who was heading towards Sun Flower Road from Boundary Road, inadvertently prolonged the minutes it took him to arrive at the destination, after missing the actual bend leading to his rider's location.
He then had to take a longer route, entering Sun Flower Road from the back. While Asamoah might seem like an isolated case, most drivers on the available e-hailing platforms have problems with understanding in-app navigation.
Across the board, this questions the efficiency of these e-hailing services.
Convenience is still a luxury
Normally, Uber or Taxify rides are expected to arrive at a rider's location in the typical florid style. But this is far from the case in Accra. Worthy of note is that the quality of vehicles is quite low by Uber or Taxify standards.
In my experience in Accra, with precisely fourteen cumulative trips, barely up to a week ago, all trips were completed without air conditioning.
"Fuel price is too high," cried an Uber driver when asked why his air conditioner wasn't turned on.
At around ₵4.12 ($0.83) per litre, the supposedly high cost of fuel in Accra has dictated the choice of cars used for business. Small cars appear to be the predominant choice for e-hailing drivers, presumably because they are optimally low on fuel consumption.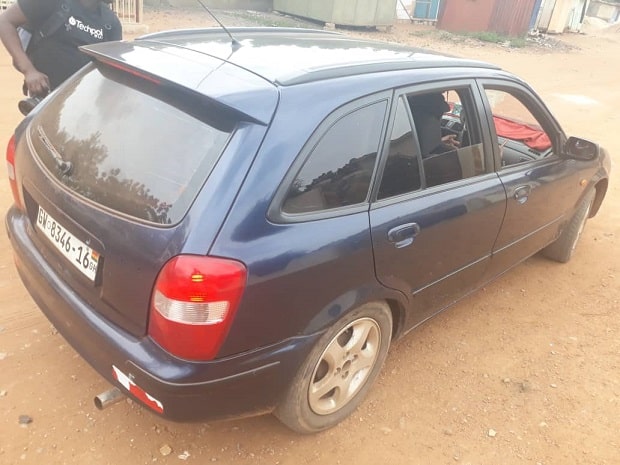 Pricing challenges
At a price point, it is an entirely different level of challenge choosing between Taxify and Uber without giving in to the usual superficial analysis.
A rider who once rode with Taxify narrates how her driver, Yaw (not real name) kept warning against making use of Uber for long trips. Whereas, both platforms have a similar pricing policy of measuring journeys essentially on the kilometres travelled.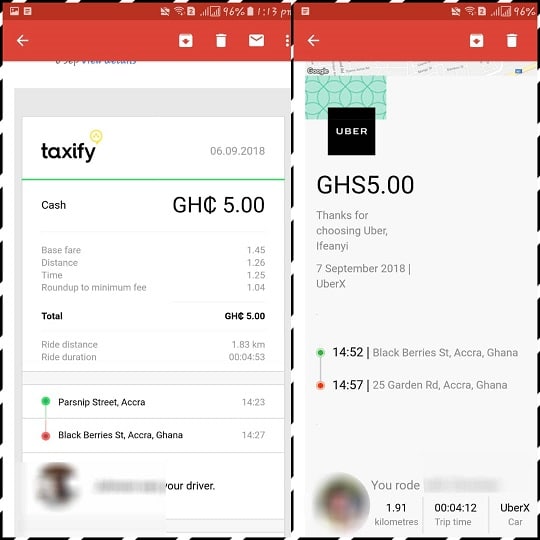 A significant difference although is Uber's base fare of ₵1.70 compared to Taxify's ₵1.45. Further investigation later revealed that Taxify's commission on each ride is 10%, while Uber takes 25%.
Also, the estimated fare on Taxify usually increases beyond normal charges during peak periods, where requests on the app take a longer time to pull up available drivers.
Cash reigns supreme in Accra
Seeing that people still carry out transactions in cash, it is safe to say Ghana is still a predominantly cash-based economy. And in spite of the card option, most drivers expect to be paid in cash.
On the surface, there is nothing wrong with that. But hiding underneath are some very unpleasant situations. For instance, where coins appear to have been phased out from circulation in a country like Nigeria, in Ghana coins are still a valuable legal tender.
E-hailing and coins could be a bad fit where drivers have to give a customer their balance in coins but do not have it. Sometimes it can be worse, as drivers deliberately claim to not have these coins, thereby robbing the rider off a few pesewas (the local name for coins in Ghana).
The cost of staying the same
Accra, with a landmass of 61 square-kilometres, has a staggering population of about 2.3 million people. However, the city's almost efficient public transportation system makes commuting hassle-free.
On the streets, the popular public transportation medium, Tro Tro is not entirely unlike the usual taxi.
Anyone going to any part of town needs only walk to the roadside and wait. In two minutes or less, a van will drive by with a conductor leaning out the door side yelling out a destination.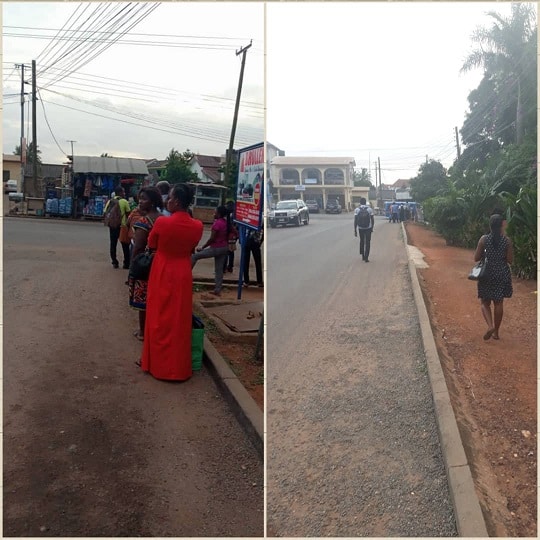 For e-hailing services in the city, this competition is already set and whoever wins has to do so on grounds of being hyper-efficient, convenient, cheap and, needless to say, ubiquitous. Other than this, things might only get worse for e-hailing in the city.
Although e-hailing is not expected to be an outright replacement for any of the popular transportation media in Accra, by improving the quality of services, more people could fancy ride sharing.