Dreamworks Integrated Systems, the leading retailer, and distributor of laptops, smart phones, accessories and a wide range of office, home, and kitchen appliances, recently opened another tech shop at the heart of Ikeja. Located at D'Podium Events Centre, 31B Aromire Street, off Adeniyi Jones, Ikeja. The new tech shop hosts hundreds of trusted brands including HP, Lenovo, Apple, Infinix, Tecno, Binatone, LG and many more.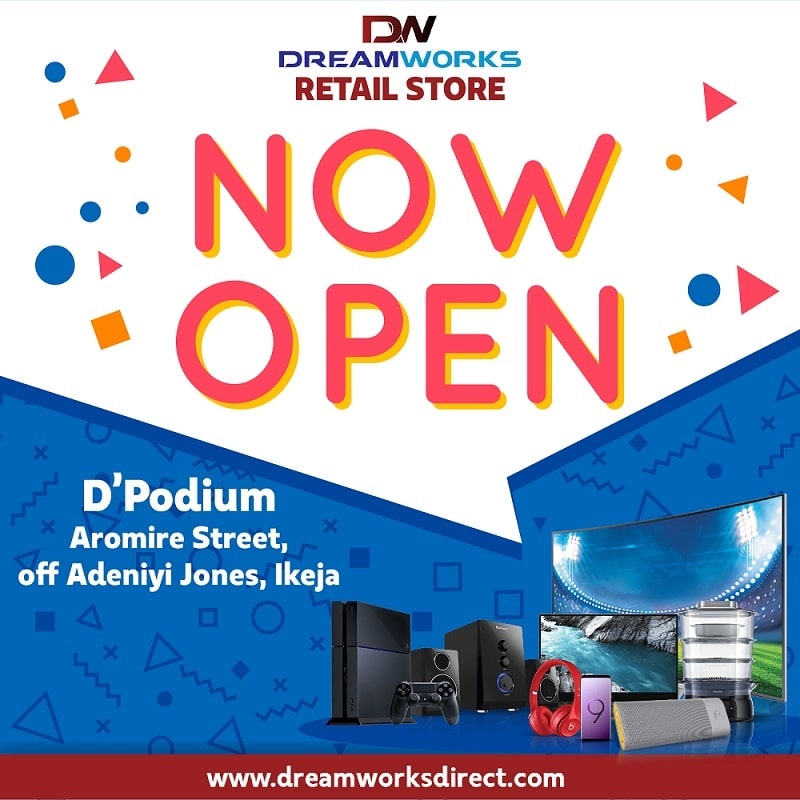 Keeping to our commitment of going the extra mile for our valuable customers, the new tech shop brings the number of stores in Ikeja to 2 and a total of 4 stores in Lagos. Franklin Okere, Business Manager stated, "By intensely focusing on consumer expectations both in store and online, we decided to open this store in Ikeja. In addition, we improved our website for seamless e-commerce as well as a portal for our esteemed distributors and interested partners.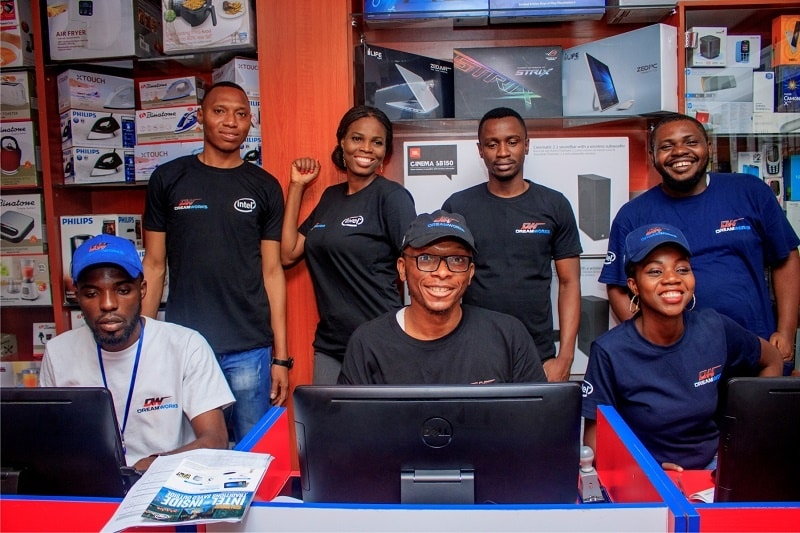 These initiatives ensure we are always accessible to our growing customers. We are well positioned to dominate the brick-and-mortar space while also offering a range of alternative choices and affordable prices that consumers expect from us. We have also strengthened the after sales service team to better leverage on our expertise in stores and one-on-one calls to help customers understand, install and better use the vast numbers of tech products we offer."
From banks, schools, restaurants to hospitals, Dreamworks has a wide array of gadgets to keep you and your business going. We have the best deals on computers, smartphones, tablets, printers, projectors and other home and office appliances with FREE nationwide delivery on select products. Head over to our website www.dreamworksdirect. com for a whole new shopping experience or call our numbers: 080 8064 2684, 090 7301 6348, 080 2767 5147. Going the extra mile is what we do best at Dreamworks.