In the race towards relevance, firms continually devise ways to serve customers better. This appears to be the case with MTN Nigeria as it recently launched the Customer Experience Management (CEM) system.
The CEM system, according to the General Manager, Network Performance and Quality Assurance, MTN Nigeria, Uche Osuji will help ensure subscribers satisfaction through the Cognitive Analytics tool in partnership with Nokia.
With the analytics tool, the telecom operator will create a customer experience index that allows it know whether a customer is happy with any of its services -- data, voice or text messaging -- or not.
Another tool that will aid the CEM system is a mobile app which customers are expected to install on their smartphones. The app will trace network challenges, causes and how to mitigate them.
With the CEM, MTN Nigeria has access to a dashboard showing subscribers activities on the network.
#MTNCustomerExperience
Cc @MTNNG pic.twitter.com/5iJ3E4kUV1

— Techpoint Africa (@Techpointdotng) June 27, 2018
According to MTN Nigeria General Manager, Business Development, Kola Oyeyemi, the system allows them to anticipate a problem and prevent it. The system can proactively monitor the network in order to ensure that it's capable of providing quality service to subscribers while also anticipating a potential problem with the network.
So, rather than looking into the network pieces of equipment in search for faults, the system anticipates problems by looking for patterns among its subscribers. It will also help provide services that would suit subscribers' need in a particular region.
In order to achieve its purpose and improve customer experience, the analytics tool has to monitor subscribers on the network. In spite of the telecom operator's good intentions, the question that comes to mind is whether the data privacy line is not being crossed.
It's certain that your activities on telecom networks are visible to the network provider, but monitoring activities for patterns is really a step further.
Even having your web browser in incognito mode doesn't affect the visibilities of the browsing activities to the Internet service provider (ISP).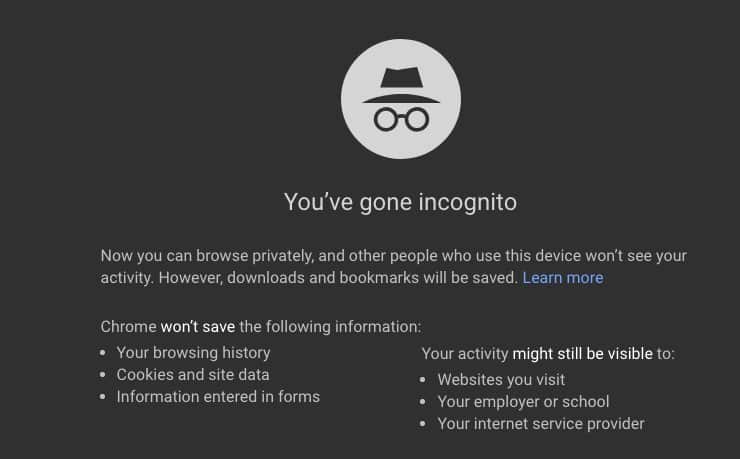 According to a poll on Twitter, 68% of the 121 respondents said they'd feel uncomfortable if they discover that their network provider is monitoring their activities. Nineteen percent said they would feel indifferent about the monitoring, it can be deduced that this set of people probably know that their activities are visible to their network operators already.
#TPpoll: How would you feel if you discovered that your network provider was monitoring your activities? Kindly vote, RT and reply with your thoughts

— Techpoint Africa (@Techpointdotng) July 10, 2018
General Manager, Business Intelligence & Strategy at MTN Nigeria, Anthony Obi stated that the CEM system will allow the operator to gain rich insights into customers behaviour.
It's a known fact to some telecom subscribers that the ISPs know about their whereabouts on the Internet. Some respondents to our earlier poll say they are aware network providers monitor their activities.
The customer experience index of the analytics tool profiles subscribers according to data generated from each subscriber on the network. This model is vulnerable and poses a serious data breach risk.
Even Facebook and Yahoo! have had issues with users data breach in the past so MTN Nigeria is not exempt by scale.
---
Suggested read: Data privacy is a myth: Facebook is the scapegoat
---
Of course the telco will assure users and relevant government authorities of adequate security measures but what happens in the event of a data breach? What measures are in place to even prevent a possible occurrence?