It's over 10 years ago since the inhabitants of house number 12, Umuangwa road were awoken by that sudden, deafening noise at midnight. The noise, which came from a door being torn apart by home invaders, sent uneasy shivers down the entire neighbourhood.
Two flats away, Mr Okechukwu* recognised the bass voice whose plea for mercy filled the air moments later; it was his wealthy neighbour Nnaemeka*. The invaders had demanded he produce his 27 year-old son, an alleged kingpin of a notorious robbery gang. It was that moment Mr Okechukwu realised the invaders were the famous 'Bakassi' vigilante group on one of their vengeful missions.
From his window, Okechukwu watched as the Bakassi group dragged Nnaemeka's son unto the main road, to his horror, chopped off his body from limb to limb, and paraded on a wheelbarrow for all who cared to watch.
For anyone who lived in Aba at the time, sleep was a luxury. A city known for its peace and prosperity, had become ridden with occultic groups, kidnappers, angry mobs and vigilantes who took every opportunity to carry out their inhumane activities.
"Nnaemeka was one of the unlucky rich businessmen in Aba who didn't make it out of the city in time enough to avoid the (un)deserved fate that had befallen his household," Mr Okechukwu recalls, while seated on the marble floor in his humble new duplex. His body is reclined properly on a close-by wooden table, as if to draw the strength needed to narrate Aba's history to the best of his knowledge.
For many others who were neither victims nor perpetrators of the many atrocities committed in Aba, it was a perfect moment to flee for safety.
Talk about how Aba today has not matched up with the dream to become the commercial hub of Africa and be sure to get entertained with tales not very different from the one recounted by Mr Okechukwu.
In the heat of what was described as the Aba sanitisation, many people who fled the city were community elites and industrialists whose businesses could have spurred unprecedented development and prosperity for Aba.
However, it seems unlikely that one incident could undo the immense work that put the city of Aba on track to becoming the commercial centre of Africa.
The glorious days of Aba
History reminds us of how Aba was established by the Ngwa clan of the Igbo people of Nigeria before conceding authority to the British colonial administration in 1901. With its people renowned for their craft, Aba soon became a major urban settlement, not only surrounded by small villages but also attracting people and merchants from neighbouring communities in droves.
A personal account of events by Chibueze Ukaegbu Snr, a decorated technocrat and indigenous son of Umuahia, clearly underscores the glory days of Aba. He apparently once ran a computer centre at a time Aba bred a high number of millionaires and billionaires.
"When I used to run my computer outfit in Aba back in the 80s, people came all the way from Cameroon to carry out typesetting in my office," he recalls, "To them, Aba was their London."
He surmises this in a manner that is quaintly reminiscent of the presumptions held among people of Aba; which is that Aba is the "Japan of Africa".
While the comparison to Japan seemed a little unfounded, it wasn't entirely ridiculous. At least five recognisable consumer markets drove the heart of commercial operations in Aba. One of them, the famous Ariaria international market, was renowned for its shoe production. Ekeoha market, the second largest in Aba, was known for its textile fabrication. Both Ngwa road market and cemetery market essentially catered to the dietary needs of the entirety of Aba, while Alaoji was the city's own indigenous spare parts market.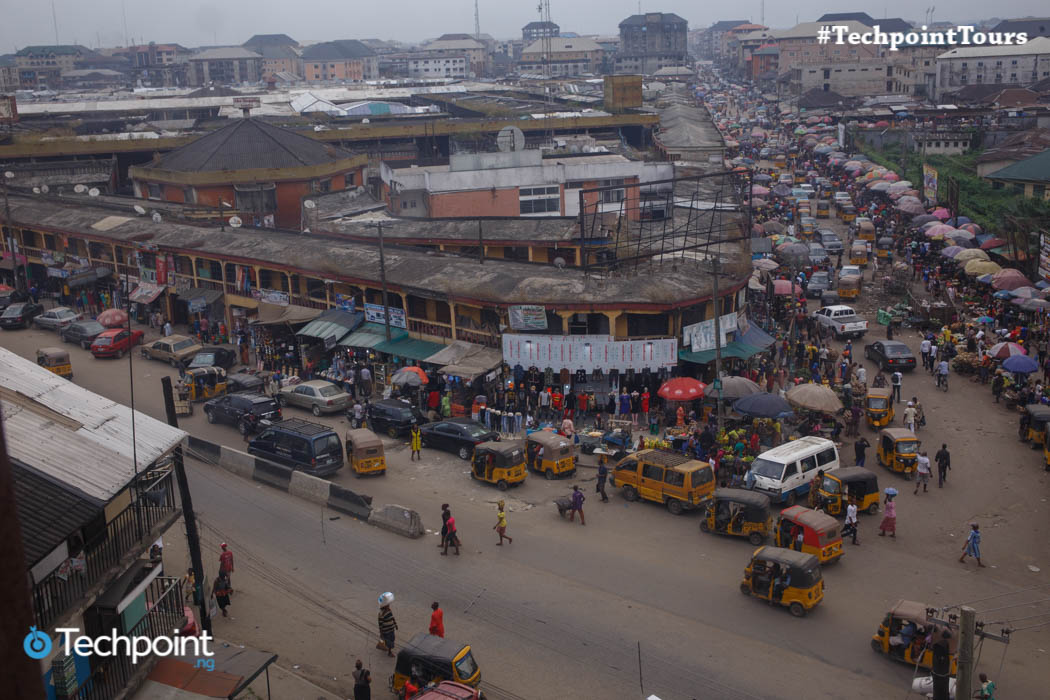 But between Araria and Ekeoha, "anything was possible," affirms Chibueze Snr. These markets underlie the creative ingenuity that has come to be associated with Aba. "If you bought a shoe, you could almost believe it was made outside the country."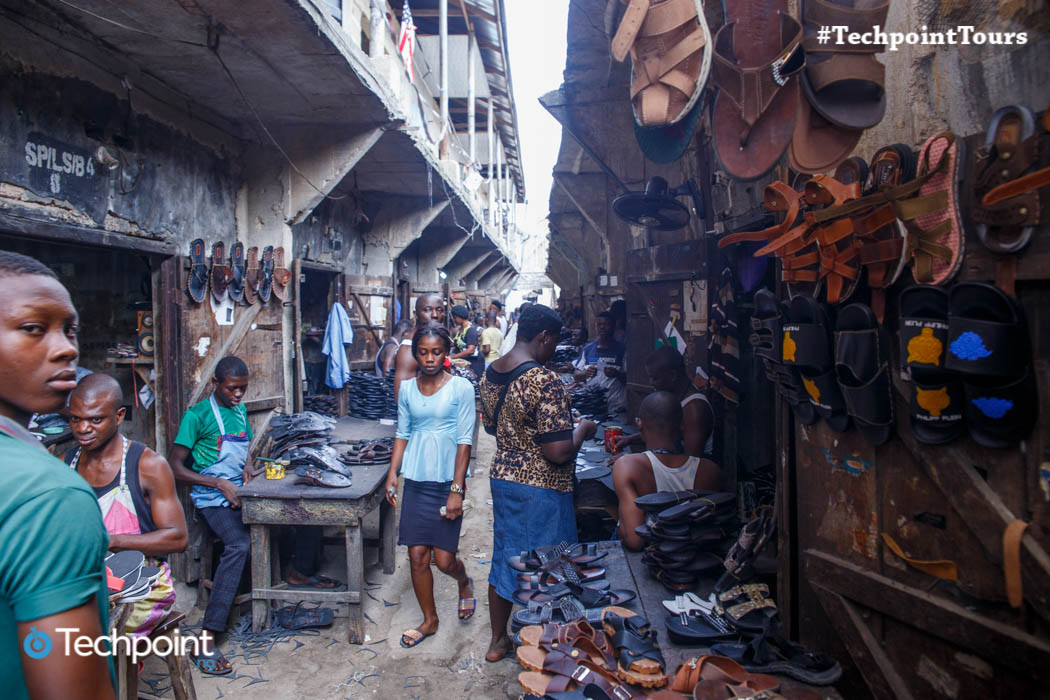 Here, artisans churned out quality shoes, handbags and garments of different pattern and sizes -- and from the finest of leather and fabric -- in full show of their wittiness and dedication to their craft. And once evening came, places like Milverton avenue and Asa road would widely open their gates to receive the produce.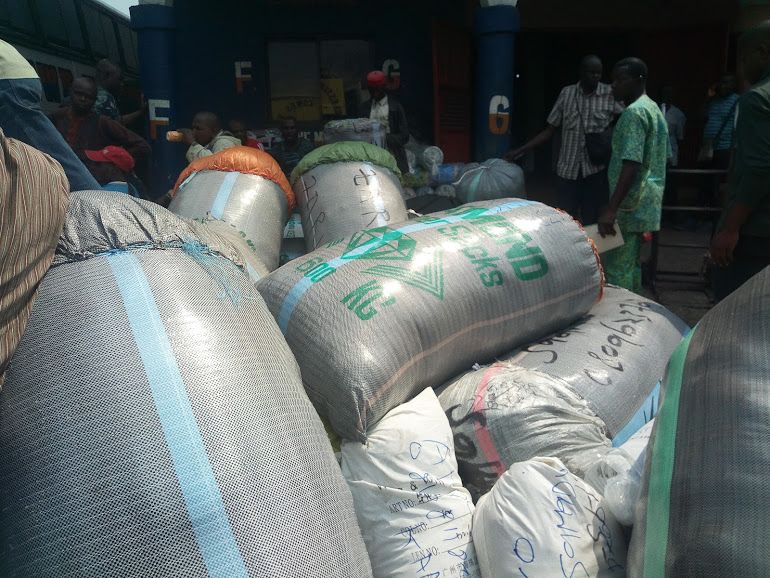 From these exit points the goods would brave the journey out of Aba, into neighbouring cities and to other parts of the continent. While the products were sold at an arbitrary rate, for a number of reasons, total monthly revenue still came close to billions of naira, as luxurious buses and trucks that loaded these made in Aba merchandise were usually packed to tipping state, according to Chibueze Snr.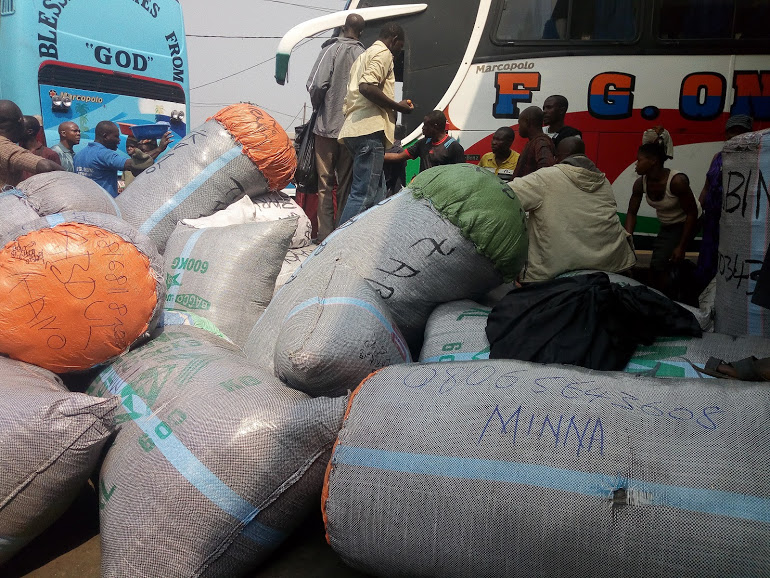 But that was not the only sign of prosperity in Aba apparently. Indigenous industries involved in soft drink production, the brewery plants and palm oil refineries equally experienced a great boom. So, even bereft of proper structure, all components of this convoluted system, known as Aba, somehow worked both independently and collaboratively.
While much of these market activities still take place in Aba today, the city is now a shadow of its old self. Even though Mr Chibueze Snr disagrees on this one, the signs are quite apparent.
The fall out between the Ngwas and non-indigenes
Like the proverbial saying, it takes a great deal of effort to build but seconds to destroy. Chibueze Ukaegbu Jnr, an ICT entrepreneur who hails from Umuahia, highlights a problem that has been around for a while but only recently started gaining attention. The silent rift between the Ngwas and non-indigenes somehow speaks of a systematic destruction of Aba that is perhaps self-inflicted. Presently, "a large chunk of Aba has actually been sold out to non-Ngwa indigenes," Chibueze Jnr confirms.
The Ngwas are undoubtedly famous for their artistic prowess. However, it is the non-Ngwa indigenes that will take the credit for shoring up Aba's business landscape as most businesses (especially the big thriving ones) are till this day owned by them. "Prior to a Ngwa person becoming the governor, the Ngwas made so much ruckus about outsiders buying out Aba and taking over affairs," he explains, "they even had a special beef for people from Umuahia/Old Bende axis."
The Ngwas allegedly fought the non-indigenes in the marketplaces, asking them to return to their own place. To add to that, they were even accused of collecting illegal taxes in order to stamp their dominance. Mr Okechukwu corroborates Chibueze Jnr's claims as he maintains that till this day, some artisans are still being terrorised by government-supported touts who resort to violence to collect these illegal taxes.
There is no telling what impact these activities might have on the Aba business landscape, as Aba commands a good balance of people from diverse ethnic backgrounds and geographical entities. But it doesn't end there either.
The era of infrastructural collapse
Following a lengthy period at the hands of military leadership, Nigeria (once again) transitioned to civilian rulership at the dawn of the new millennium. But it was against the backdrop of this exchange that Aba witnessed a complete breakdown in infrastructure. Ada, a food seller inside Ekpeapkara foodstuff market, voices her concern even.
"The major problem with Aba is that there are no roads at all," she laments, waving her hand frantically to express her dissatisfaction even.
She recalls how her husband's keke (tricycle) used to be her saving grace, as he would usually drop by in the evenings to carry most of her wares home. Getting her wares home has become a challenge ever since the shock absorbers of the keke took some serious damage from the road gallops.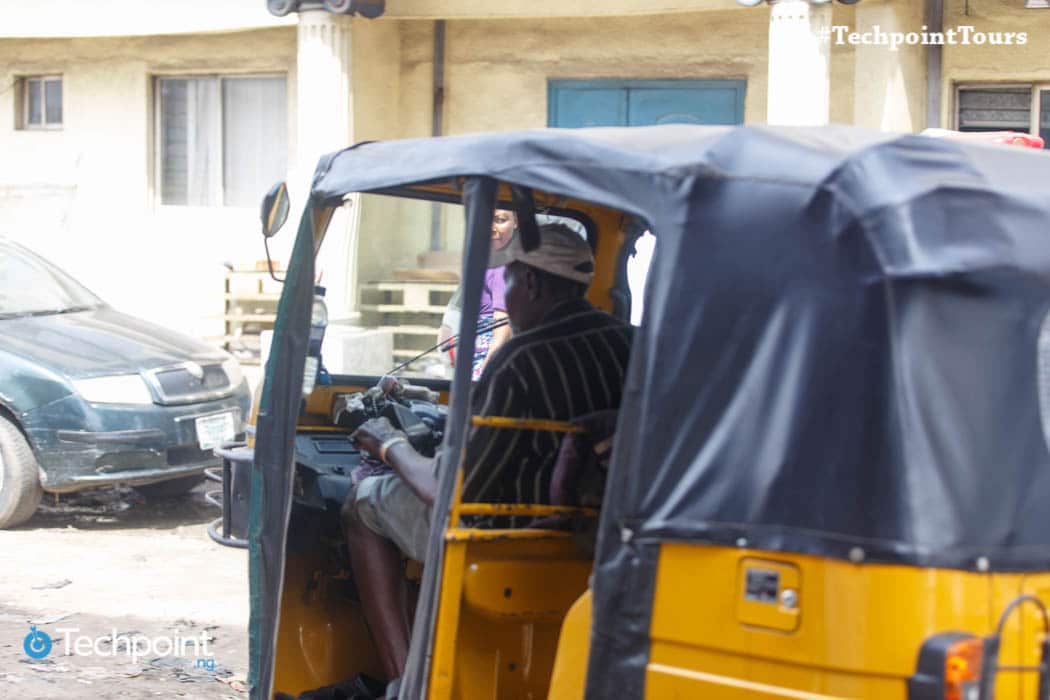 She is not the only one pained by the issues with the road. Osakwe, one of the many cobblers inside the market, complains of how the inaccessibility to the main Ariaria market has hit him hardest.
"Aba-Owerri road is a major expressway connecting to other cities," he explains, "but it has been impassable for nearly 10 years, and customers cannot come in to shop."
Majority of the roads in Aba were constructed under the military government. But left without maintenance in the hands of its civilian counterparts, they became gulleys and craters that swallow cars, breeding a slew of disgruntled cab and keke drivers who use these deplorable road conditions as excuses to inflate their fares.
In fact, the challenges associated with the road are so huge that the side effects might not even be taken into full context. Chima*, a hotel attendant in Aba, speaks of how the road has affected business.
"Hotel business is a lucrative business, go and ask anybody" he proclaims, "But most businessmen and women coming into Aba would rather consider not spending many nights due to bad road conditions. The shocking part is when one of my big customers told me he would even prefer to order the goods online so as to avoid coming to Aba."
The Nigeria Bottling Company (NBC) is among elite companies that sought residence elsewhere due to collapse in infrastructure. While it retained a pseudo version which ran merely skeletal operations in Aba, the main factory plant is located in Night-mile, Enugu.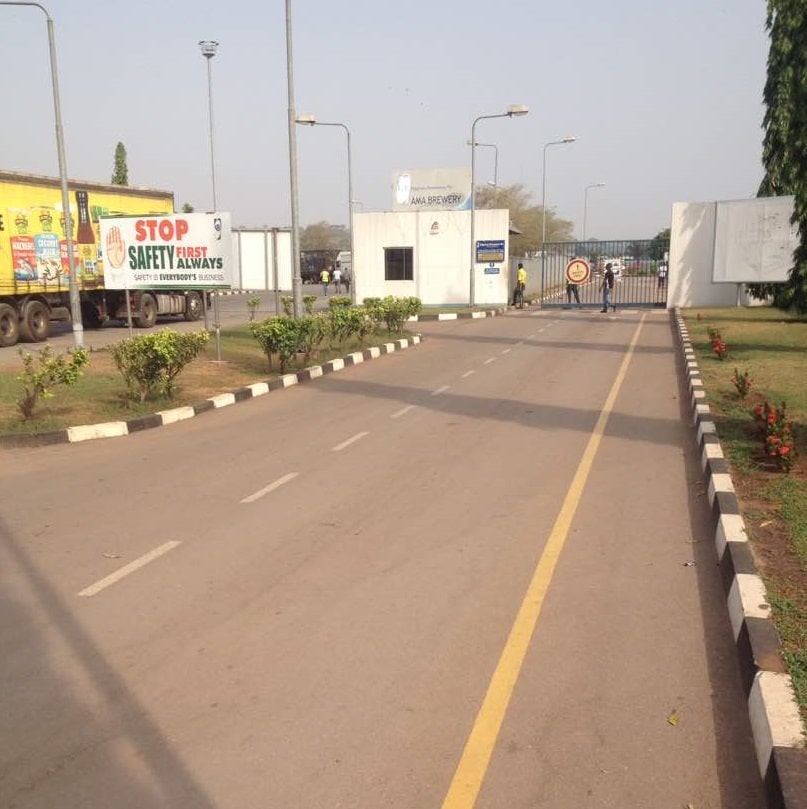 That stretch of road in Enugu has become a bottling avenue, with capital investments that run into hundreds of millions of dollars; Aba for its part is dealing with a population explosion which has left a large number of its youth grappling with unemployment.
Beyond the skyline of bad roads virtually everywhere across the city, there is the problem of power which continues to be a scourge for businesses.
"I don't even want to talk about that one," says Ada, when questioned about the state of electricity in Aba, "We can stay for months without even seeing light." Her claim is supported by the fact that the craftsmen inside Ariaria market provide their own electricity.
Keeping the Aba dream alive
"All is not well with Aba," Ada remarks vividly, "and it would take serious work to get things as they should."
Surrounding Aba are cities like Port Harcourt, Nnewi, Onitsha and even Uyo, which is barely 70km away. Worthy of note is the commercial revolution brewing up in these regions; most of which have come by way of huge governmental support.
But that is not to say that the government hasn't been rising up to the challenges of Aba; just that they have either sat back and watched the execution happen at snail speed (as is with the road construction) or adopted questionable means; case in point is the handling of the million-dollar Geometric Power Plant project that is now left to rot.
Looking forward though, Aba's path to reclaiming its lost glory might be anchored on strengthening its manufacturing, trade and commerce.
In a country that has achieved only modestly in the realms of science and innovation, the Aba mines could play an outsized role in the building of national self-esteem and in the achievement of macroeconomic policies.
For instance, recurrent expenditure accounts for almost 60% (₦3.494 trillion) of Nigeria's 2018 budgetary allocation; the wider implication is that a large percentage of its oil revenue for the new year will go into paying salaries.
Meanwhile, a study carried out by experts led by Omooba Olumuyiwa Sosanya, founding president, Association of National Accountants of Nigeria (ANAN) revealed that Nigeria can generate ₦8 trillion revenue from non-oil sector annually.
Without the encumbrance of a government, working at snail speed, Aba could produce a vast amount of internal wealth that could easily topple all but a handful of states in Nigeria put together.
Sadly, as "Aba mines" continue to ship out more of their produce, Nigeria is getting less paid for each unit quantity. There's a long record of arbitrary taxation that proves this outright. So key for government in reaping the full dividends of entrepreneurial clusters like Aba will be to organise this informal sector and recognise its contribution to economic development. The two-time visit of Vice President, Prof. Yemi Osinbajo, to Aba, in 2017, where he held a clinic with the SME producers in Aba, might suggest that the national government is ready to throw its full swing in support for Aba.
According to this report, the VP has since signed into Law Executive Order Number 3, mandating all Federal Ministries, Departments and Agencies to ensure that they patronise local producers for all their procurement. Some of these products (notably shoes and fabrics) have reportedly found their way into places like the Nigerian prison, where they are worn by both inmates and warders, the Nigerian naval community, Civil Defence Corp, the Nigerian Army and are even donned by members of the National Youth Service Corp (NYSC).
Not to mention that the incumbent governor of Abia state, Dr. Okezie Ipkeazu has been boastful about wearing strictly made in Aba clothing since his assumption of office -- a gesture geared towards promoting the 'Made in Aba' campaign.
"But it's not only about wearing items of clothing produced in Aba for all his local and international outings," Mr Okechukwu rightly retorts.
Aba's problems cannot be resolved without tact. For instance, it's not a hidden fact that most of the craftsmen in this informal sector (Aba) work in shacks and cottages which sometimes double as their living apartments whenever production target increases. Their base capital is far below ₦1 million.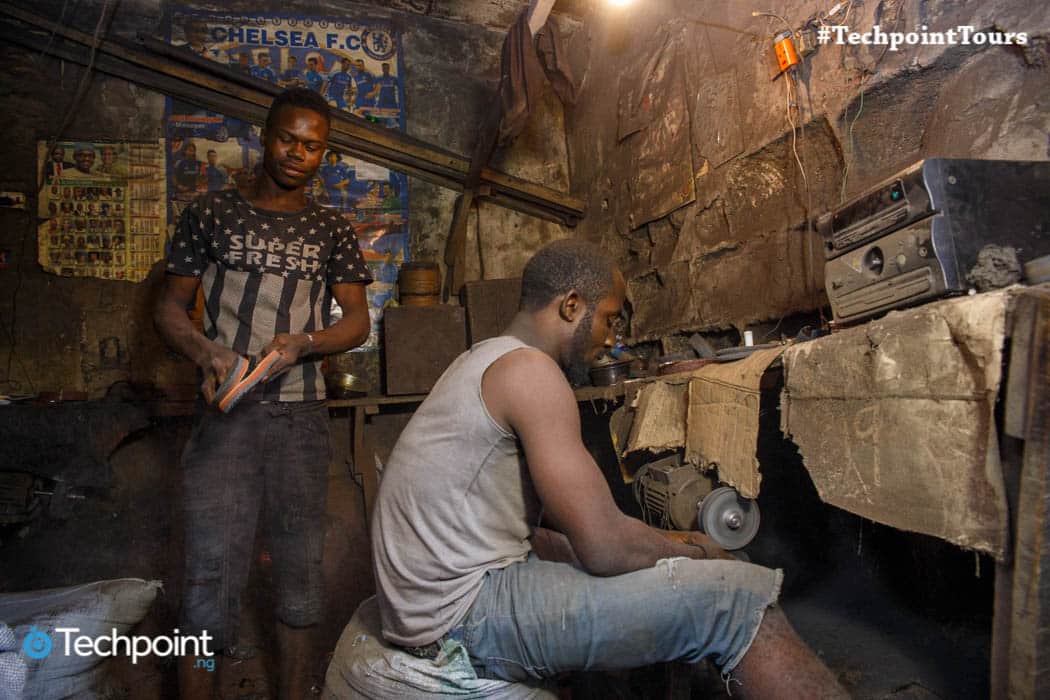 Surely this will be a good opportunity to extend an invitation to institutions like the Bank of Industry (BOI) -- to help with structured loans that could be tied to equipment. The sooner they can move from a primitive nature of production to automated production, the sooner their unit contributions will add value to both the state and national economy.
Another factor that would no doubt aid entrepreneurship in Aba will be the appreciation of ongoing works in its burgeoning technology community. Such recognition can only be a boost to young technology enthusiasts and startup founders striving to connect Aba artisans to the rest of the world; earning the country some foreign exchange in the process.
"Aba has what it takes to steer the affairs of the country," as Ukaegbu Snr rightly puts it. One only needs to take a closer look to see what could be achieved if the overall economic and financial policies were more attuned to the current realities within Aba.
As for Mr Okechukwu, who couldn't have agreed more with the aforementioned conclusions, the memory of that incident has kept him from visiting Aba. He now enjoys a quiet retirement life, away from the city nonetheless.
---
*Names have been changed at the personal request of people interviewed.