Nigerians can now buy Insurance and renew vehicle documents via WhatsAPP as AutoGenius expands its services to WhatsApp in Lagos.
AutoGenius, Nigeria's first Digital Insurance platform today announced it would be expanding the delivery of its insurance services to WhatsApp, the most adopted medium for instant messages in Nigeria. The Genius Company, which prides itself as the foremost Insurance Product Engineering Company will now serve Nigerians on WhatsApp where they can buy insurance, receive certificates, renew vehicle documents, report claims, make enquiries, and chat with a dedicated insurance advisor.
"We are pleased to use WhatsApp as a dedicated platform for Nigerians to get insured. We came into the insurance space to increase insurance penetration in Nigeria by making insurance processes easy; from customer education, policy purchase, all the way to claims management. With the Launch of WhatsApp Insure, things are going to get even easier." says GM of AutoGenius, Adebowale Banjo. "The world is evolving, people want simpler and faster processes and it is an honour to serve Nigerians in this capacity."
Henriatta AllWell-Brown, Head of Operations at AutoGenius had this to say,
"We are delighted with our new move with WhatsApp Insure and look forward to turning enquirers to customers and customers to friends; at the end, that's what WhatsApp is for- friendship. 2018 is looking good already".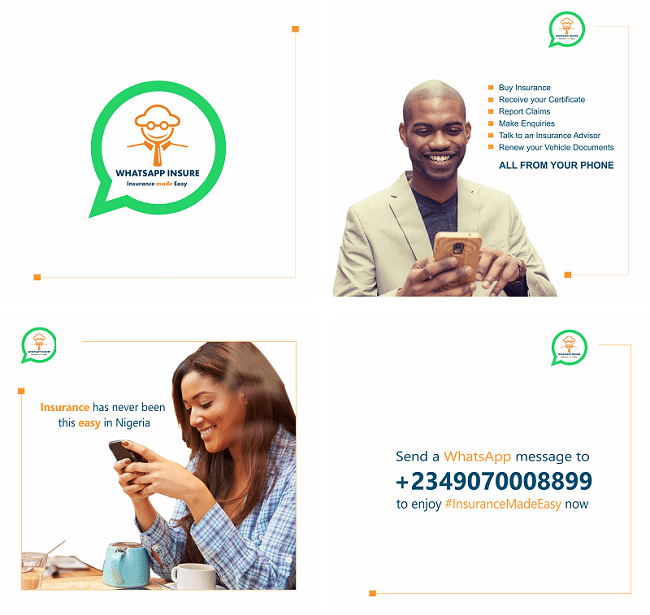 The company revealed that in the coming year, they plan to focus on tailor-made insurance products for Nigerians. While their website will still be active; they want Nigerians to embrace the new WhatsApp Insure for its ease and speed.
To learn more about WhatsApp Insure, insurance plans, or to renew vehicle documents, send a WhatsApp message to 090 7000 8899
About AutoGenius
AutoGenius is Nigeria's 1 st Digital Insurance Platform; the platform enables customers to compare rates and benefits from leading insurance providers in Nigeria before buying, thereby assuring lowest rates and best coverage. Policies are generated instantly and sent to customers' emails. They're cool insurance people who create foremost insurance products that suite the Nigerian lifestyle.